Review of Vince Holiday 2022 Ad Campaign by Photographer Sarah Blais with models Jeremy Young and Sara Blomqvist
Vince celebrates warmth and togetherness with a beautiful and intimate Holiday 2022 campaign by photographer Sarah Blais.
Blais constructs a recognizable, multi-stage narrative of a family holiday out of intimate and ephemeral portraits of single moments. From instances of quiet, reflective solitude to family embraces and landscape compositions, her photographs stitch together a portmanteau of time, taking on the nostalgic quality of remembered joy while exuding the immediacy of the present. All the while, her skillful (usually black-and-white) camera work draws out the texture and thoughtfulness inherent in Vince's designs without making them overshadow the emotional impact of the images.
A brand known for its seasonless, minimal, and made-for-life luxury deserves a holiday campaign that checks all these boxes while staying true to the season's spirit of candid togetherness and warmth – Vince and Sarah Blais more than rise to the occasion.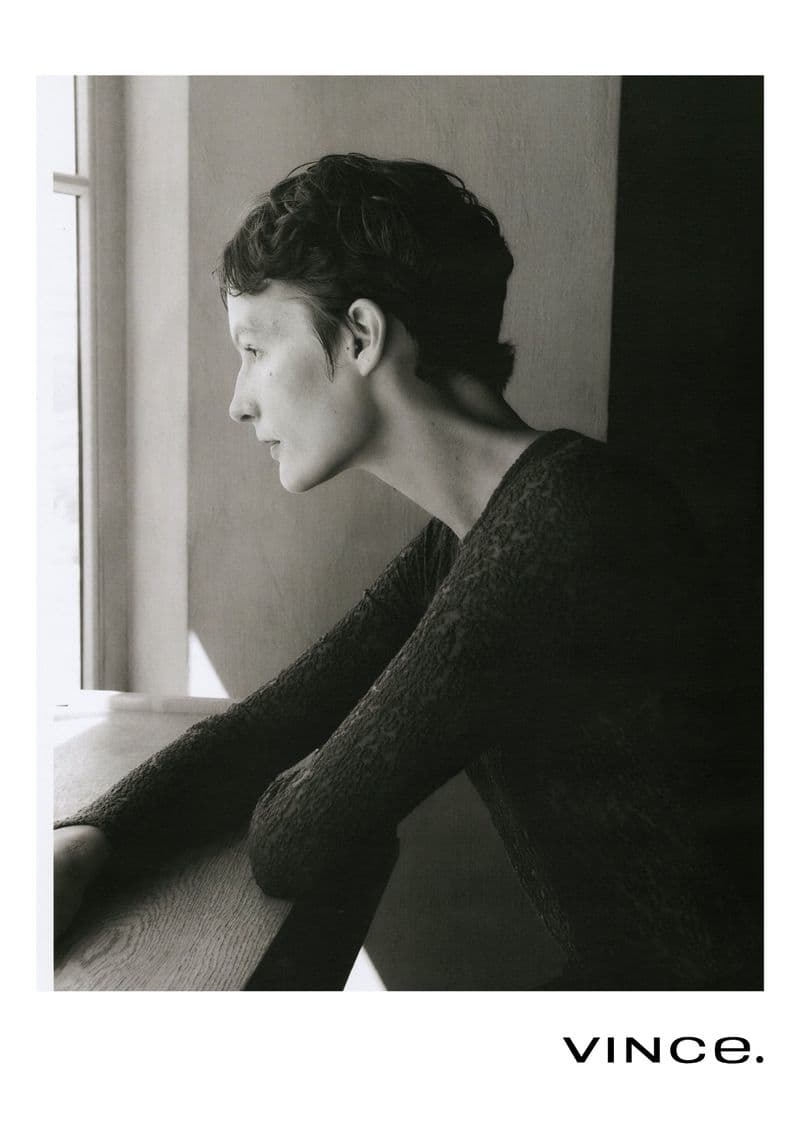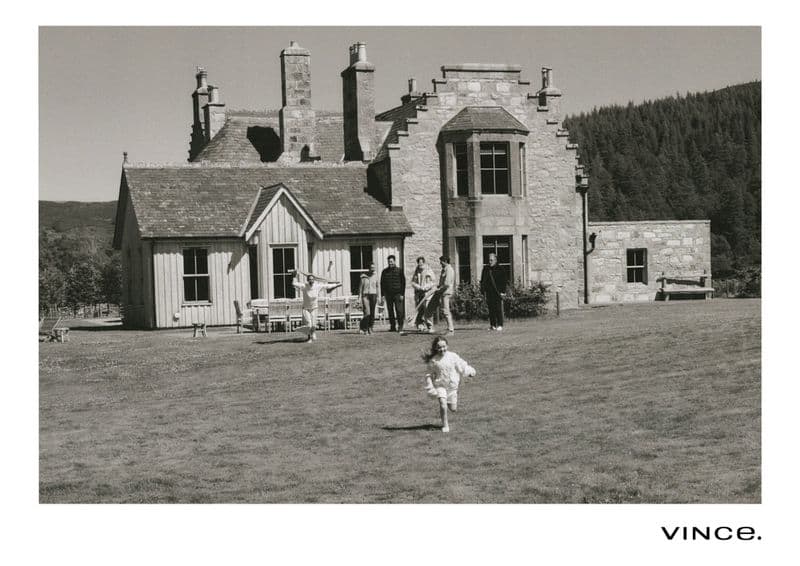 Photographer | Sarah Blais
Models | Jeremy Young and Sara Blomqvist
Stylist | Monika Tatalovic

---