Zooming In on the Next Fashion Week Marketing Boom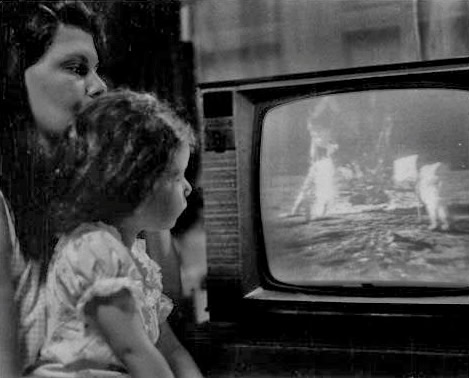 Since the invention of the television in 1927, people have gathered to watch major events as part of a shared community experience. And the humble television has been bringing people together for event viewing ever since. Moments that have spanned the Moonwalks of Neil Armstrong in '69 and Michael Jackson in '83, the Royal wedding of Prince Harry and Meghan Markle, Princess Diana's funeral, and the fall of the Berlin Wall.
In 2020, the landscape of social shared experiences has significantly shifted, and the opportunity to come together in large gatherings – even if only around a widescreen – has been vetoed for the foreseeable future. The fashion show is one such event that has been hardest hit – due to the visceral need for the audience to be there, in the moment. And although IRL shows have made a significant comeback during the Milan and Paris segments of this September's fashion month, digital presentations have been critical for those editors, buyers, and clients that were unable to attend in-person.
So, can 'Watch Parties' (as a way to watch and learn with insiders) like those which gained in popularity in the Nineties and early Noughties save the virtual fashion show and become the next marketing boom for fashion month? Reminiscent of a time when fans would gather to watch the season opener of Game of Thrones or the finale of Friends – the latter drawing in an audience of over 52 million viewers – the Watch Party format is once again trending due to this year's period of forced isolation.
Hosted by influencers or brand ambassadors, contemporary parties could be live streamed to drive traffic (aka the elusive online audience) to the virtual presentations of brands who have chosen to embrace the new digital way of working. And alongside increasing engagement, the events could form part of an extended marketing strategy. Sponsorship deals would be for the taking across streaming platforms, tech services, music, beauty, payment apps, and hospitality venues. Always thinking outside of the ordinary, both Miu Miu and Louis Vuitton, on the last day of Paris Fashion Week, coincidentally decided to test the waters with the Watch Party format. The former hosting elegant lunches and partnering with the likes of Harpers Bazaar Germany and Veronika Heilbrunner, and the latter hiring a cinema in London to put on a socially distanced screening, complete with branded merchandise.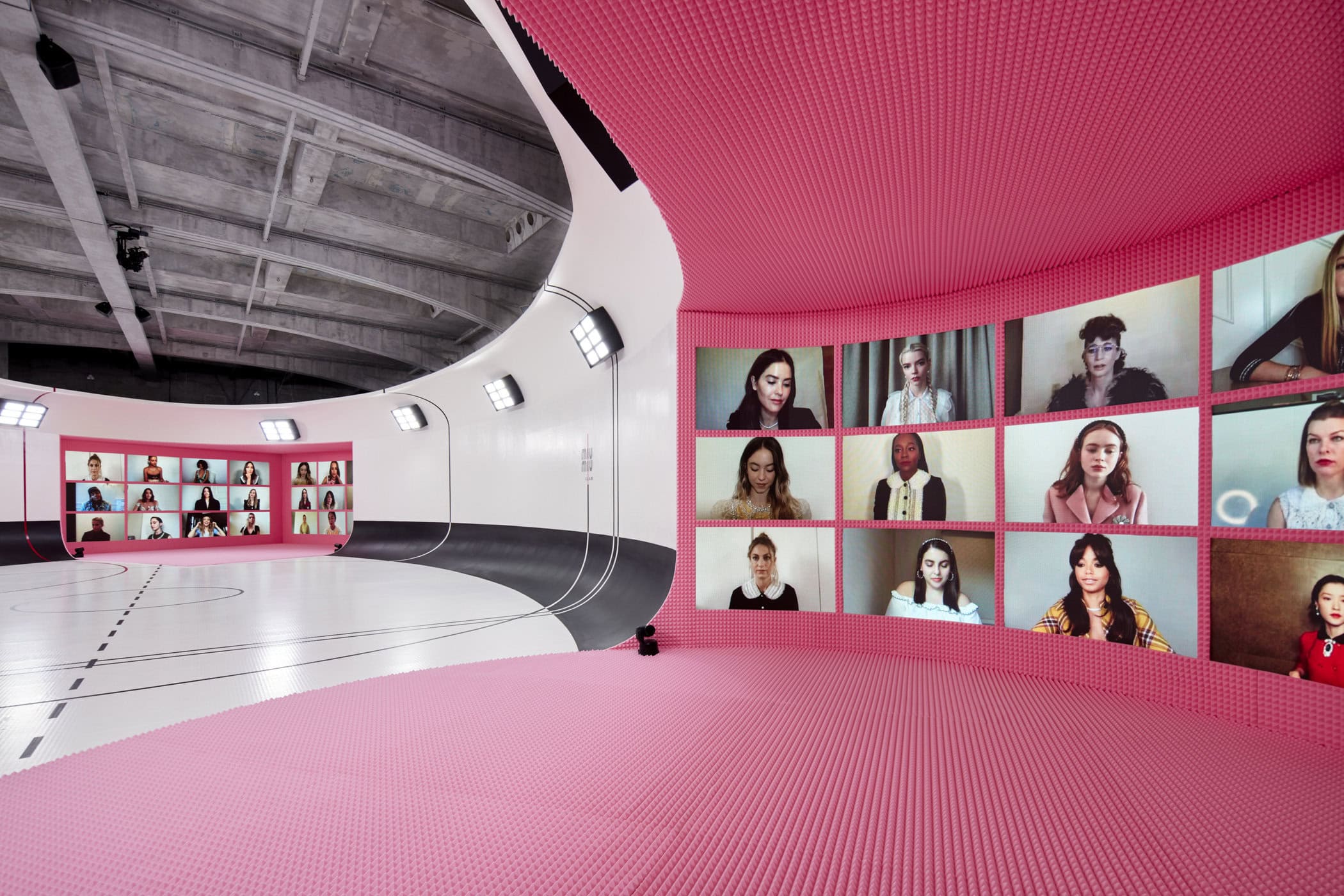 THE DEATH OF THE WATER COOLER MOMENT
The growth of streaming platforms (and now Covid-19) has led to the inevitable eradication of the water cooler moment, where office colleagues would typically gather to dissect the previous night's episode of Greys Anatomy. But due to the dominance of Netflix, Amazon Prime, and Hulu, TV shows are now consumed on the viewers schedule. This has proved a frustrating conundrum for advertisers used to targeting specific audiences, who would tune in to watch their favorite shows when they aired at 8pm on a Wednesday. As this is no longer the case marketers have had to become a lot savvier in their efforts to reach consumers outside of the traditional TV format.
Now with fashion shows moving into the virtual realm, a fracturing of this audience is also likely to accelerate, whether they are choosing to watch via a direct channel (brand website), Instagram Live, YouTube, or even Tik Tok. Brands will need to once again re-set their audience engagement strategies in order to reach, and in-effect herd, these viewers onto a specific platform at a designated date and time.
WELCOME TO THE (WATCH) PARTY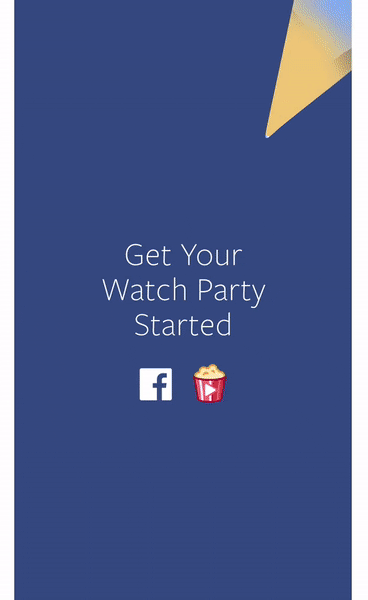 The latest iteration of the Watch Party in the digital age, allows for viewers to come together and watch an event or pre-recorded show with live commentary in a virtual chat room: a format that was tested by the Luxury brand Burberry via the Twitch platform during London Fashion Week. Tech giants such as Facebook have already rolled out the features of a Watch Party to its Facebook Groups function, allowing them to watch a collection of pre-selected videos on the app, with a host controlling the flow of content. The main downside of this feature is the inability to stream videos from rival sites such as YouTube, in effect limiting its use. But as Facebook owns Instagram, this may not be such a hindrance for the fashion world, who have used the social media app to live stream the majority of their shows.
The Watch Party function also means shows can be viewed and analyzed on-the-go. An example of this was demonstrated during Copenhagen Fashion Week in August, when local influencers would hop on Instagram Live and document their journeys between shows in the back of their private hire cars, while watching the digital films of brands like Rixo and Custommade. This new way of viewing collections (despite having a rocky start during Couture Fashion Week) gives editors, buyers, and influencers, the chance to catch up on all the events around fashion month, without the need to rush from venue-to-venue. And the ability to 'slow-down' (a much-referenced phrase in relation to fashions' breakneck pace pre-pandemic) through the adoption of digital helpers, will allow those who analyse and report on the industry to organize their time more efficiently.
In a throwback to the days when runway shows took place behind closed doors. A number of editors, buyers, and influencers, were given a preview of the Miu Miu show while being filmed for their reactions, to be played back during the live-stream on Tuesday. This not only provided a virtual front row, but also allowed key industry regulars to 'attend'. And at Balmain – through working with market-leading tech company LG, who created near life-size screens for the shows first three rows – the likes of Anna Wintour, Jennifer Lopez, and Cindy Crawford were able to be 'in the room'. Watching the show as they would have done, only a season ago in February. This continuation of brands reaching out to their global supporters shows they are invested in coming up with innovative ways to solve the problems the industry will likely still face in a post-pandemic world.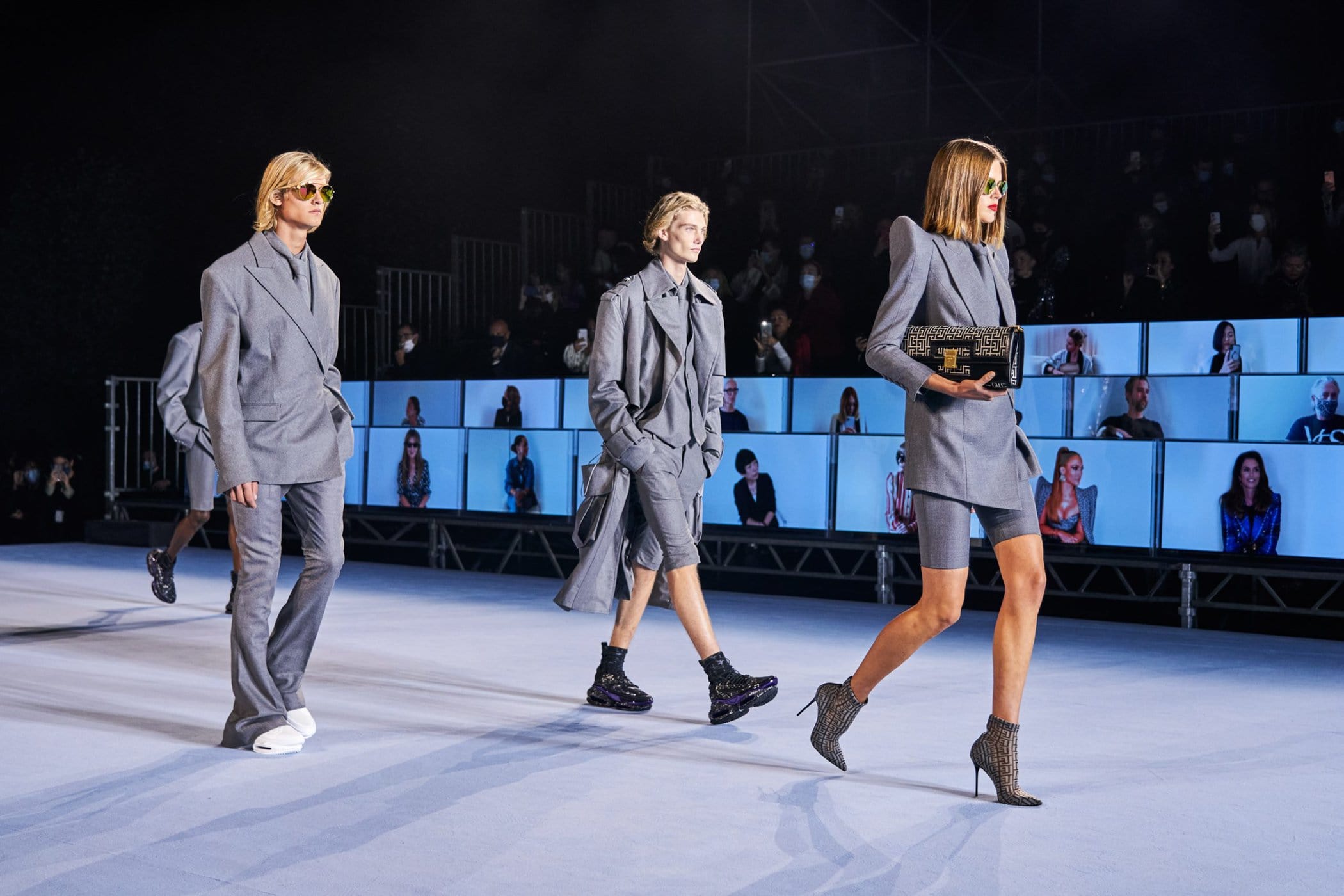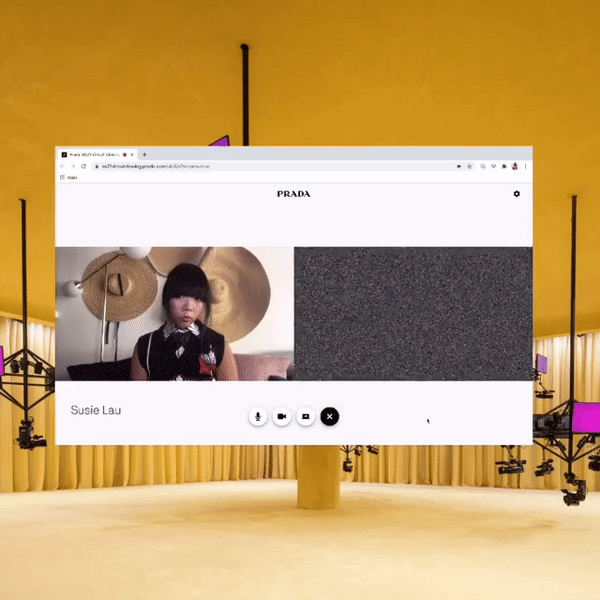 Susie Lau – aka Susie Bubble – was one of the first to take the lead in creating a Watch Party for the majority of the big shows on the fashion calendar, kicking off with Couture week in July. Consistently providing a critical voice during fashion month, she used Zoom and Instagram Live to watch along and feedback on the shows that she was unable to attend. This gave viewers a new perspective and insider knowledge that they wouldn't have otherwise received had it not been for the pandemic grounding show-goers.
With the myriad tech options available, the merging of these platforms to suit the fashion show format is still experiencing significant teething problems. During Paris Fashion Week, the Italian influencer Tamu McPherson set up a scenario that was reminiscent of the final scene in "Enemy of the State" where Will Smith's character waves at himself on his TV, whilst being watched by a surveillance camera. McPherson was participating in a livestream with her fellow influencer friends – host Susie Lau, Veronika Heilbrunner, and Tina Craig of the @bagsnob – for the Spring Summer '21 Dior show. Which meant she was broadcasting live from a phone she had placed on a stand so her Instagram fans could watch her, watching the show, she was then tuning into the show on her laptop via Zoom, which was also being streamed on Lau's Instagram Live.
At the end of the show there were apologies all round for the technical issues, and as recently as the Hermès show on Saturday 3rd October, Lau had to do a call-out on her Instagram Stories for help due to the loss of her recording, saying "Tech issues aplenty. Can anyone help with getting Zoom to IG Live effectively. We were online with @hermes and I lost the live video and the recording."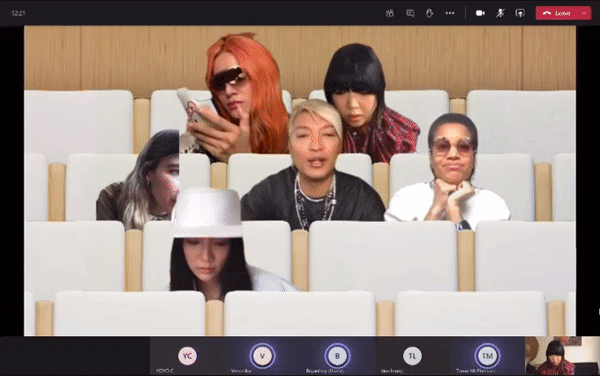 It is surprising then that no tech platforms or brands have reached out to these influencers – or even designers, brands, or conglomerates – to set them up with tech support and sponsorship, which would allow them to stream and offer live commentary simultaneously. A missed, but still viable, opportunity for brands like Zoom, Microsoft, Twitch, Google, or under-the-radar apps like Livestream.
FROM LIVE STREAM TO REVENUE STREAM.
In the same way that major brands create tailored ads for the Super Bowl, the fashion show Watch Party is an opportunity for marketers to pair with advertisers on sponsorship deals, and by working with digital apps like Zoom, brands can truly start to unlock their expertise to create a seamless viewing experience.
Marketers can also create filters that can used by viewers exclusively during the party – Tina Craig of @bagsnob used Dior's Instagram filter for her background during Lau's party. While designers from Louis Vuitton, to Hugo Boss, Ferragamo and Chloe all created AR filters to tie-in with their Spring Summer '21 presentations. This strategy can lead to a boost in engagement and interactivity, creating original content around a show, followers can apply filters and backgrounds then share them across social media. Another strategy could see brands such as Dior Men's partnering with collaborators such as Nike to premiere short campaigns for its latest sneaker drop before live-streaming shows.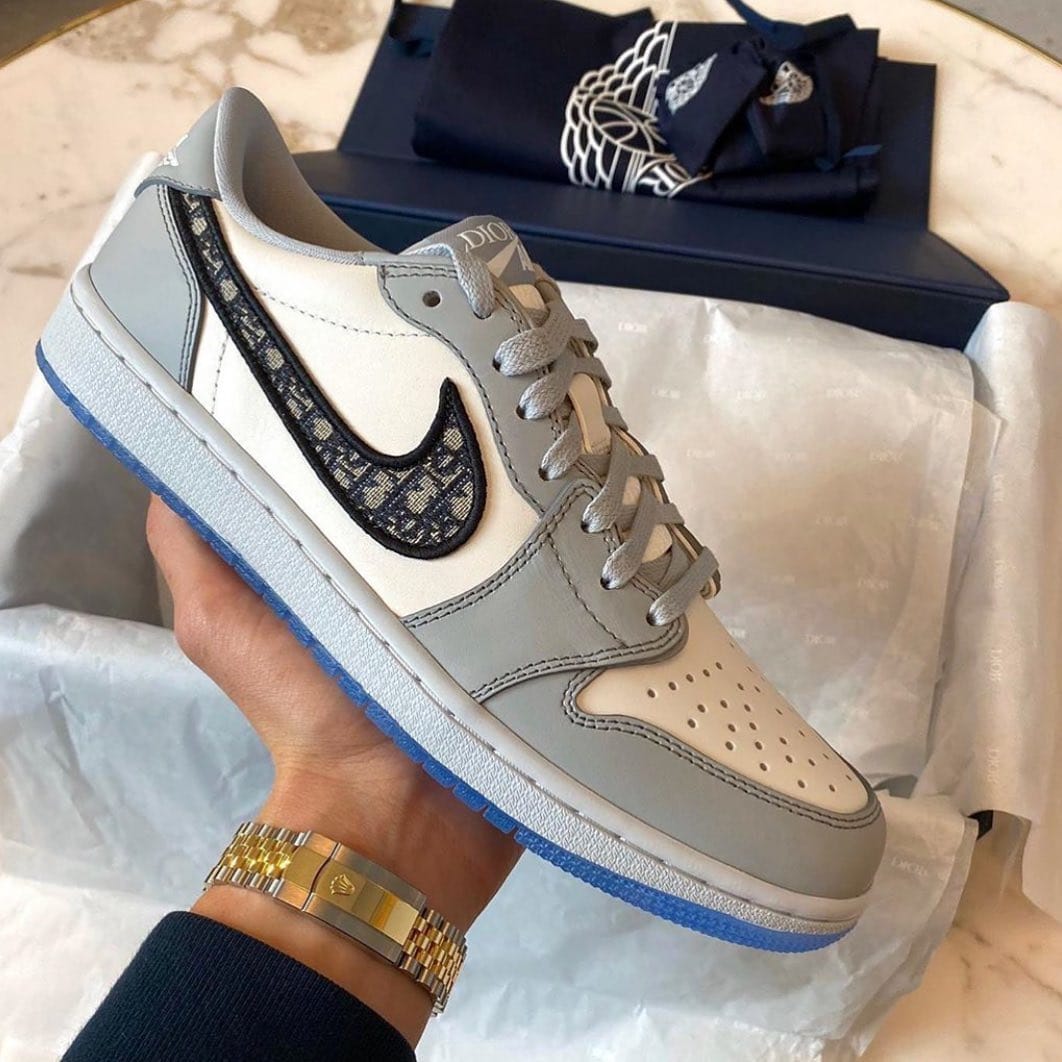 Once restrictions on gatherings have been lifted, brands can expand on the original premise of the Watch Party concept, and host virtual viewings in flagship stores, hotel rooftops, outdoor or drive-in cinemas, galleries, or warehouse spaces. Tickets for the party could also be won via a raffle-style format, allowing fans the chance to be part of an intimate event.
If a single digital platform could be agreed upon to host the respective fashion weeks, then followers could tune into fashion month uninterrupted. Allowing for live shows to be continuously streamed on a daily schedule from a dedicated site, without the need to re-check calendars after each city and constantly have to switch between platforms such as Instagram or YouTube.
THE FUTURE IS FASHION-ON-DEMAND
The future application of this model also lies in the opportunity for 'Fashion-on-demand'. As opposed to the 'See-now, Buy-now' model which has garnered negative connotations, since being abandoned by brands like Burberry and Tom Ford, although Tommy Hilfiger is still persevering. Back in March, Shanghai Fashion Week gave a nod to what was possible, with over 11 million viewers tuning in to watch designers present their collections in a QVC-style format, and by partnering with Chinese e-commerce platform Alibaba, who operate Tmall, the site recorded over $2 million dollars in sales.
Instagrams have this week rolled out a shoppable function for its IGTV, Instagram Live (The new QVC perhaps?) and Stories video formats, no doubt as a result of their tracking of the near wholesale move to online shopping mid-pandemic. Tying in with their 10 year anniversary, the social media platform is building on the popularity of 'social commerce' that has been facilitated by the introduction of video, and making it an even more seamless path-to-purchase for its users.
And if picked up by brands, content creators, and influencers, is sure to boost the platform as the go-to in the evolution of converting content into commerce. "By bringing shopping to IGTV and Reels, we're making it easy to shop directly from videos. And in turn, helping sellers share their story, reach customers, and make a living," said Instagram COO Justin Osofsky, on the new roll-out.
The industry phenomenon that is the Savage x Fenty fashion show, also saw the first foray by a brand into the next phase of runway streaming. Moving it on from the Victoria's Secret showcase which was broadcast on ABC. Fenty – through partnering with Amazon, both a streaming and e-commerce platform – has effectively tapped into the fashion-on-demand consumer mindset. The Amazon Prime Video streaming service already has over 150 million subscribers globally, according to The Observer, and has rolled out its co-viewing Watch Party feature (already popular on its Twitch platform since 2019) which can host up to 100 participants. As such, the most recent Savage x Fenty show which took place on October 2nd was sure to have seen subscribers utilize the feature to watch, chat, and select their favorite looks of the show to purchase via Amazon.
This way of operating will benefit those design houses such as Gucci, who are seeking to align more closely with the season in which they are presenting their collections, meaning that the clothing shown is offered for sale on-demand, or customers can place pre-orders to be delivered one to two months later. The adoption of AR and virtual try-ons will further allow customers to see the product on themselves in real-time and motivate them to purchase.
WATCH THIS VIRTUAL SPACE
The expansion of the Watch Party format is a way for the virtual fashion show to pull in larger audience figures, if it is adopted outside of the sphere of influencers such as Susie Lau, Bryan Boy, and Tamu McPherson. Brands' marketing teams need to look at who they can partner with ahead of the next major fashion month in February, especially as the uncertainty around second waves, further lockdowns, and restrictions on large gatherings are still unknown variables. This is a time in which a relatively unknown video-conferencing platform has become the most buzzed about word of 2020 – recording an 85% increase in revenue to $166.6m, according to The Guardian. And should we continue to live in a socially distanced world into 2021 the need to come together for social experiences, whether for business or leisure, will become even more important.
This is where the Watch Party comes in with a tried-and-tested format, that if backed by a major tech giant has the potential to provide the industry with a co-viewing solution to the virtual fashion show. That can drive engagement and offers endless possibilities for innovative marketing, branding, and advertising campaigns.
---