Take A Bite Of The Weekend Max Mara Pasticcino Bag
by Billie Rose Owen
Weekend Max Mara has launched the latest evolution of the Pasticcino Bag, the brand's iconic clutch that is as visually scrumptious as the bon-bon it is named after. Acclaimed for its versatility, the Pasticcino Bag is an ideal accessory not only any way you wear it, but anywhere you take it, as well. The recent launch emphasizes exactly that: starting with Fall Winter 2022, the Pasticcino bag will embark on a cross-seasonal, global tour. Each new season will bear an iteration of the Pasticcino Bag that reflects the artisanal excellence and crafting traditions of the next destination on its itinerary, celebrating the creative range of the staple clutch as it parades from one city to the next.
The Pasticcino made its first stop this past weekend in Venice. Hosted by Max Mara family member and brand ambassador Mrs. Nicola Gerber Maramotti, guests gathered at Ca d'Or to celebrate the debut of the Pasticcino Bag Modello Venezia, the first iteration of the launch that materialized by tapping into Venice's rich history in textiles and glassmaking
Crafted in Mariano Fortuny fabrics, the opulent material of the Pasticcino Bag Modello Venezia features renaissance patterns, hand-dyed finishes, and delicate metallic accents against a palette of dusty blue, lavender, pink and green. The bag clasps shut with a click of asymmetrical glass balls handmade by Gambaro & Tagliapietra, a glass workshop famous for creating one-of-a-kind adornments on the small island of Murano over the past eight centuries. The larger boule on the bag captures a marbleized pattern while its smaller counterpart presents a solid pastel base dipped in a clear finish: A playful idiosyncrasy that speaks to the individualization we expect to see in each clutch as the launch continues.
For an accessory that has been rendered in endless variations since 2016, the embark of the Pasticcino on a worldwide journey displays the infinite versatility of the bag. While the next stop on the itinerary has yet to be released, with the iconic bag as the leading actress, we expect it to be as equally charming as its debut.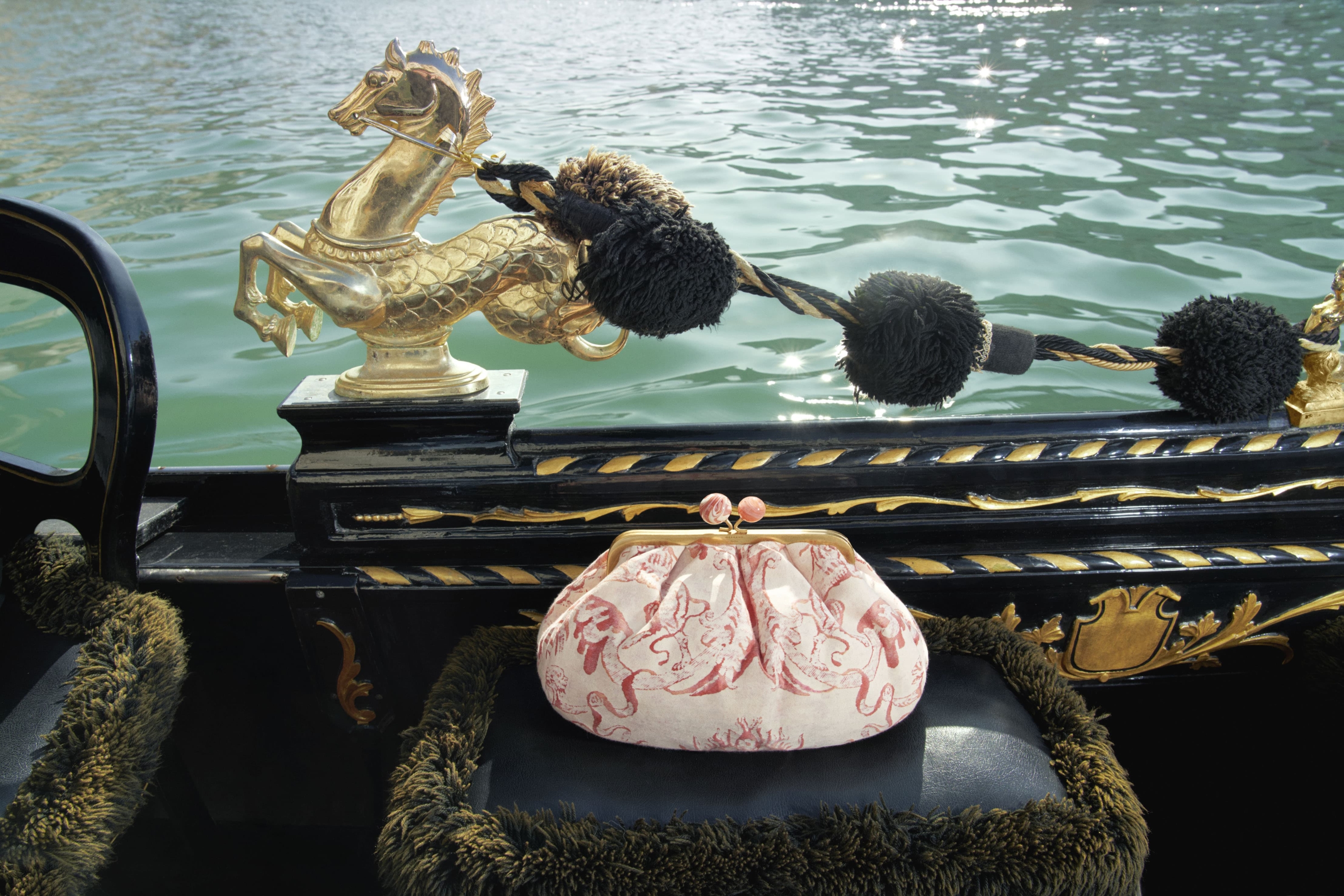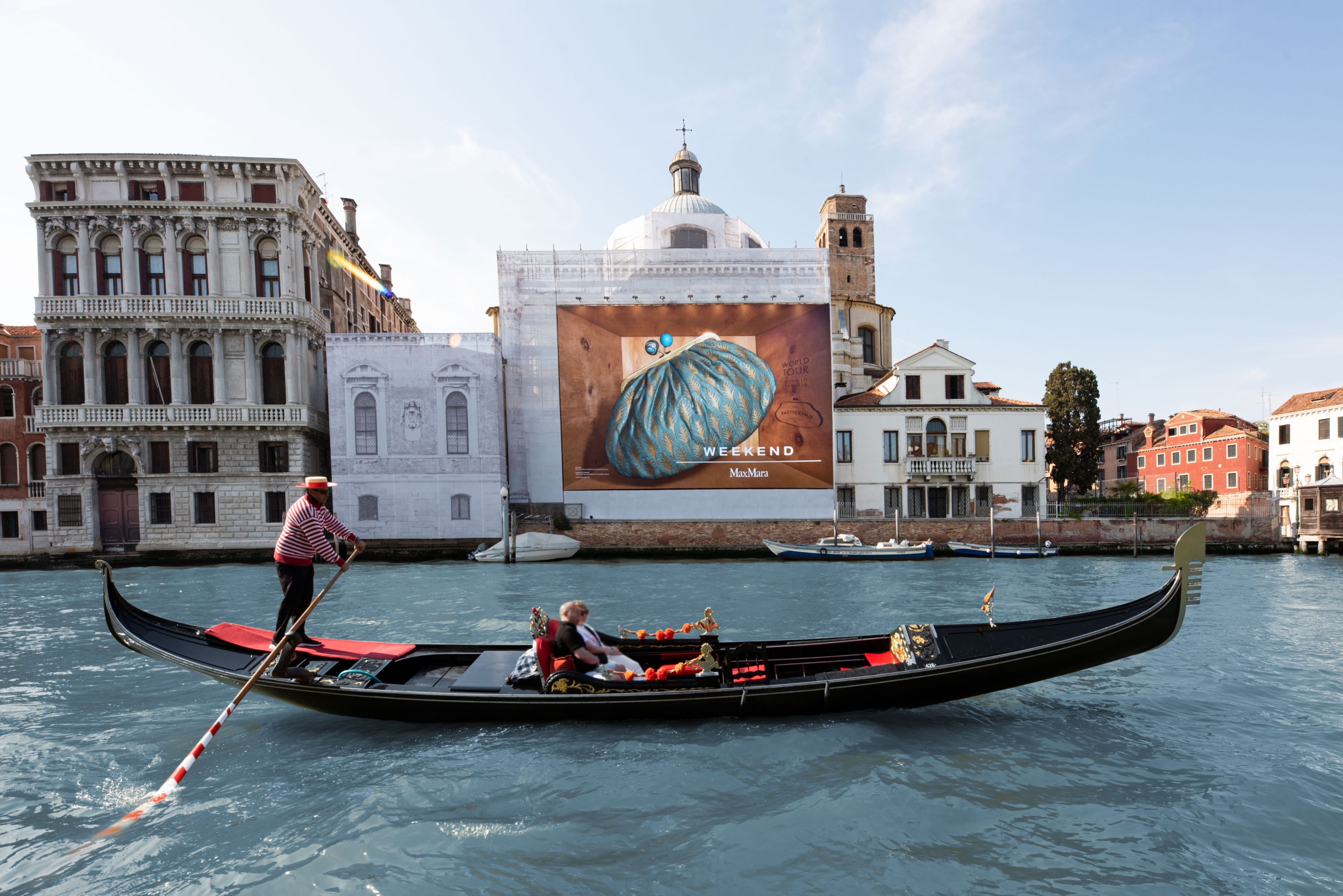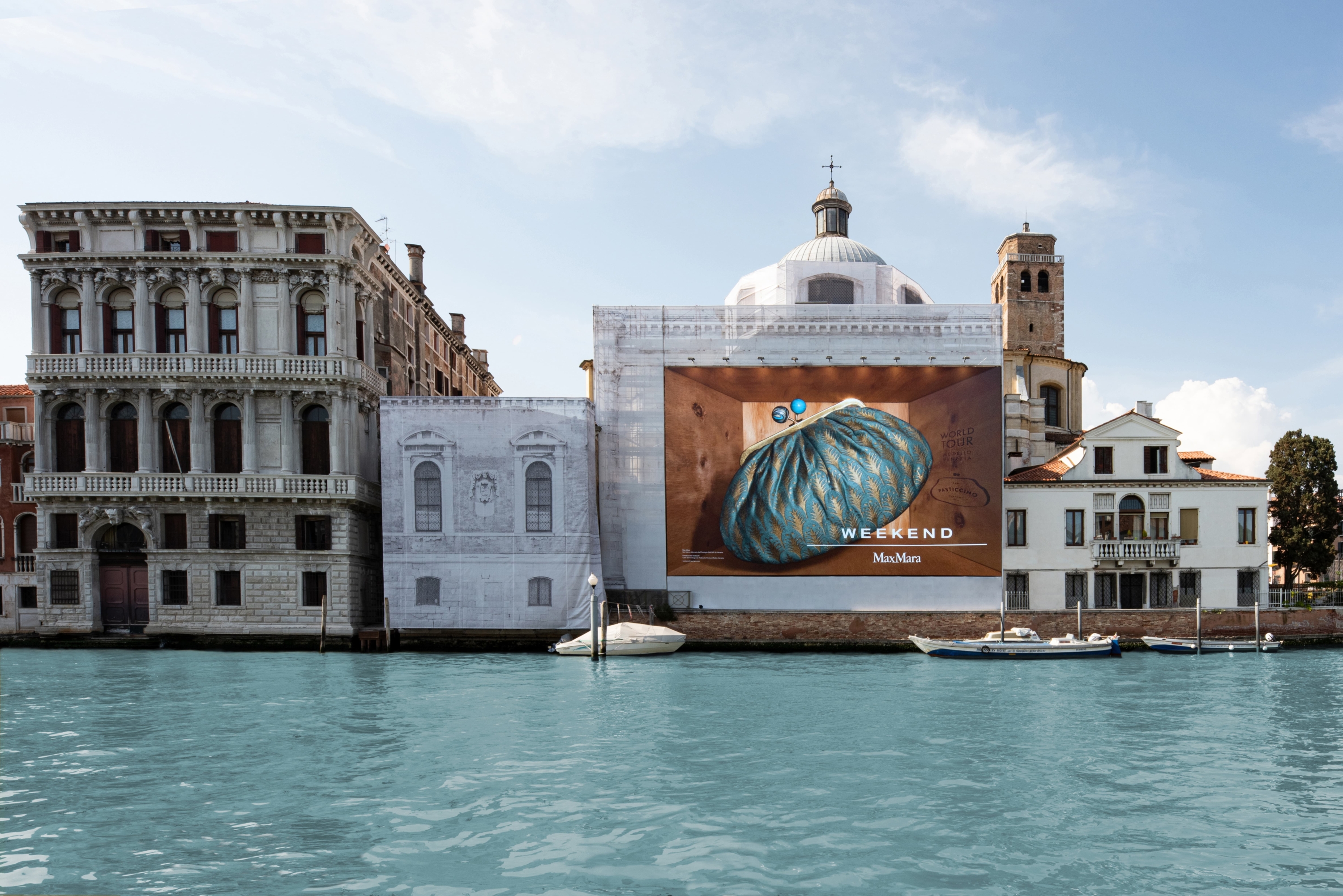 Store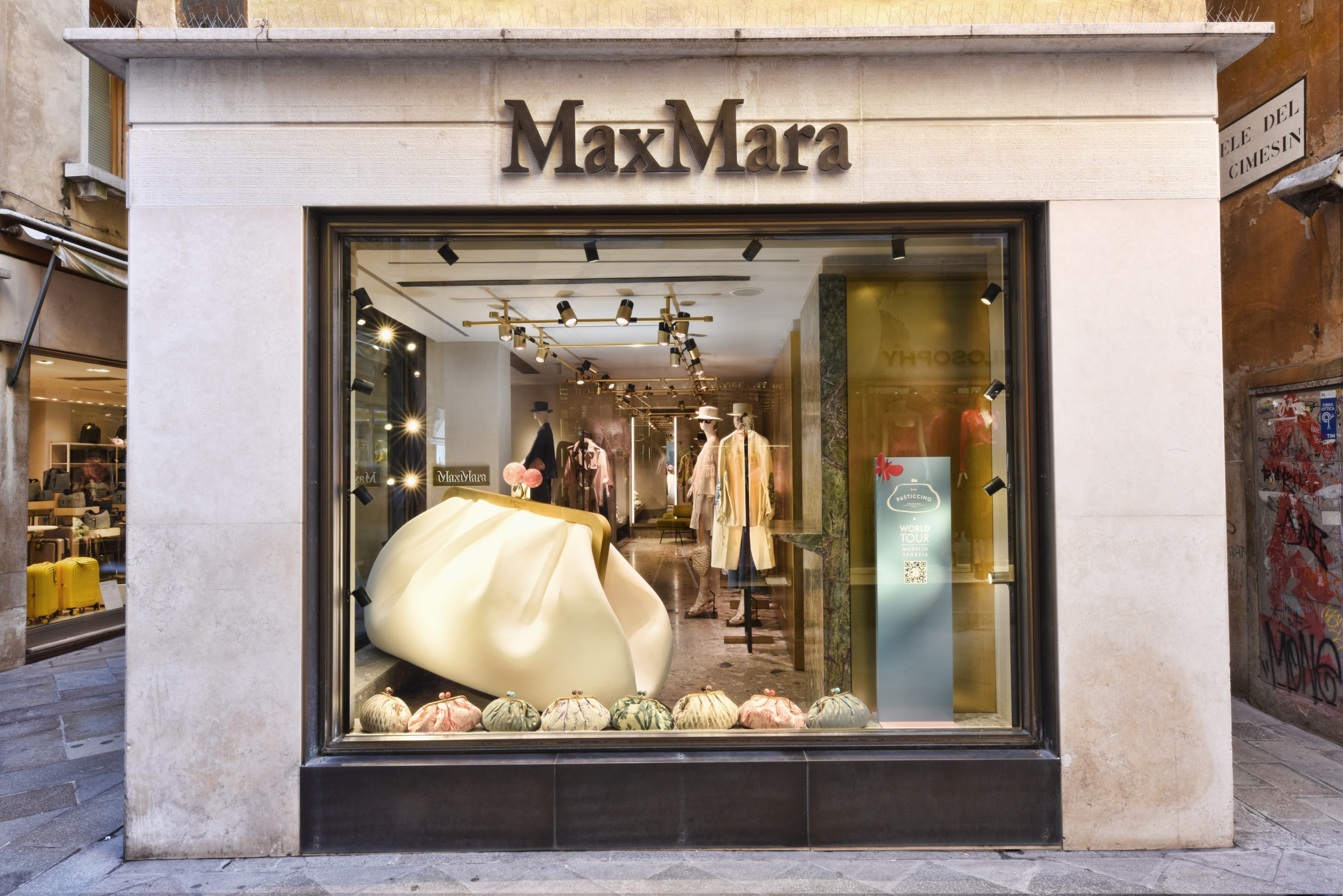 ---