The Impression speaks with Tamu McPherson about the Past, Present and Future of The Creator Economy and her work with the Gucci Gang
By Anna Ross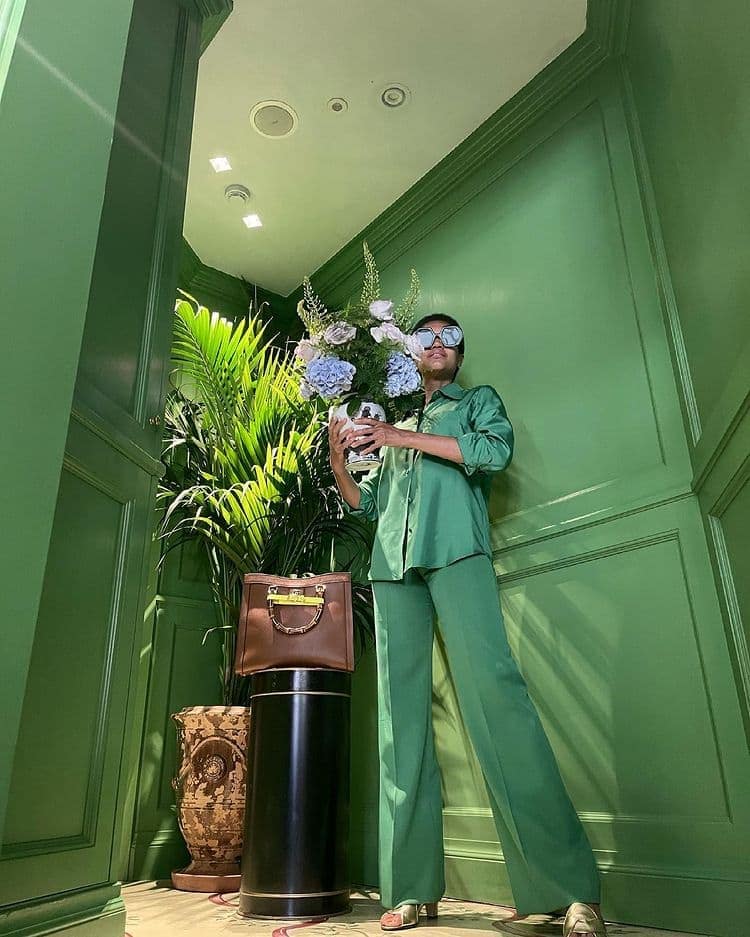 When I jump on a call with Tamu McPherson, she's somewhere in between filming a charity piece for a children's hospice and attending her son's parents' evening in Milan. "How do you juggle it all?!" I ask, pleading with her to tell me the secret to managing her jam-packed schedule; 'Don't worry, I'm a mess like everyone else!' she laughs, jumping between taxis, all the meanwhile conversing with her drivers in fluent Italian. She's instantly warm, friendly and honest; I immediately feel like I want to be in the car with her.
Since founding All The Pretty Birds in 2008, Tamu McPherson has amassed a loyal following of almost 400k followers on Instagram and a legion of avid blog readers, whom she affectionately refers to as her' flock.' Her career has led her to work within some of the world's most significant fashion editorials: Refinery 29, Glamour U.S and Grazia.it; before transitioning to a full-time Digital Content Creator in 2013 to work alongside household name brands such as Gucci, Ferragamo, Zalando and Mango as well as her role as Corporate Social Responsibility Ambassador at Bulgari. I'm in awe, and frankly, a mess just thinking about the workload.
Tamu wasn't always living her life in front of our screens. Her career path evolved with the advancement of technology, and her work both behind and in front of the lens has given her a unique insight into what we now know as 'The Creator Economy.'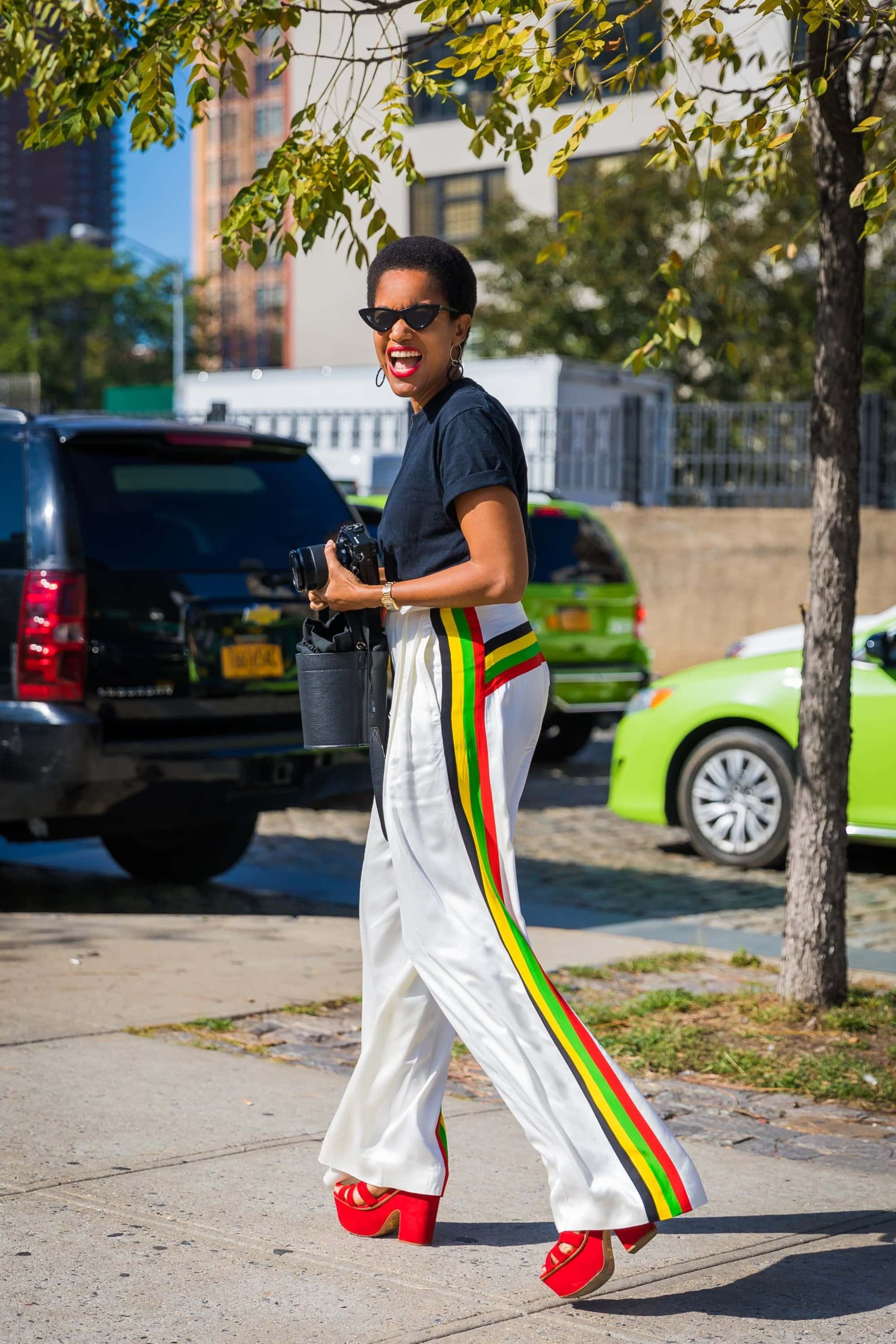 In 2006, Tamu became one of a handful of street-style photographers on the ground outside the bi-annual fashion circuit, just as the internet was in the process of changing fashion forever. "Back then, personal style was fresh and new," recounts Tamu, "People weren't using social media or the internet like we do today, so there was still this unique interpretation of trends and fashion." Now, it's hard to think of a pre-internet world where you aren't bombarded with a hundred similar-looking images tagged #ootd ahead of your morning coffee. "Right?! Fashion's become like an algorithm in itself; we're all seeing more or less the same thing so are dressing really similarly; it was different back then…" she says agreeably.
Going back fifteen years, we discuss that very moment where street-style exploded: "I remember a clear shift;" she states, "Personal style blogs started to gain traction online, and very soon, we [as photographers] started to see these bloggers attending the fashion shows alongside editors and celebrities. These people didn't have as much access to the brands, so the way they interpreted style was really authentic. They became a subject of interest not only for us but for the brands themselves, who realized the potential in these people's reach and online audiences."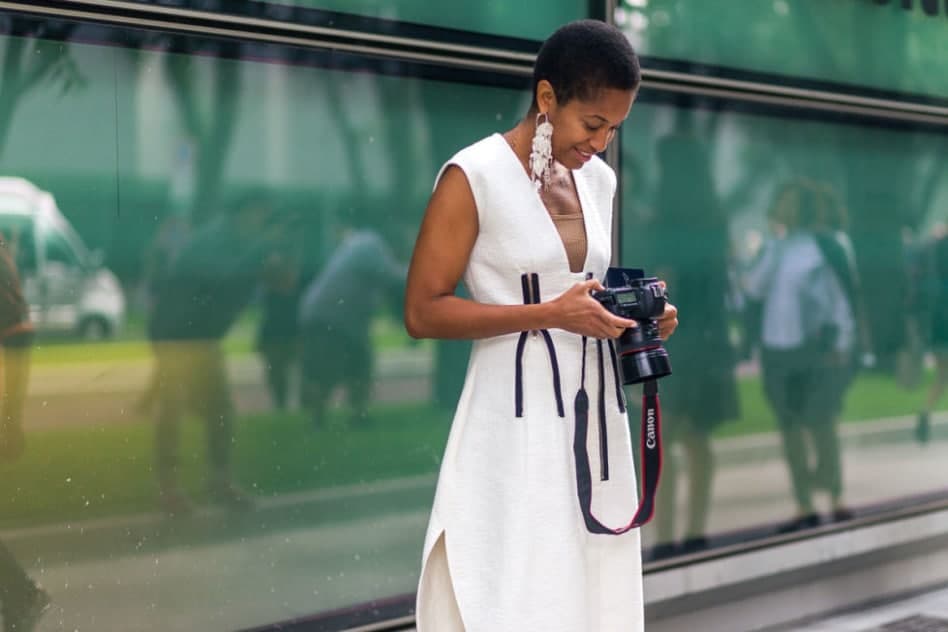 Bloggers became an integral part of the microsystem of fashion. To brands, they represented a really important conversion and became celebrities within their own right. That's kind of where we are now. That's evolution.

– Tamu McPherson
Up until then, traditional celebrities were the go-to for fashion endorsements. However, this new stream of seemingly ordinary fashion-lovers completely shook the system. "The difference was – and still is to some extent – that the bloggers were directly connected to their audiences. With celebrities, you have this degree of separation, but the bloggers had cultivated a conversation with their readers; they were more attainable and relatable; you could have access to their world 24/7," explains Tamu. I recall my own experience consuming the early years' Man Repeller and Style Bubble. Not having to wait a month for newness from printed glossies was like gold dust to a young fashion student.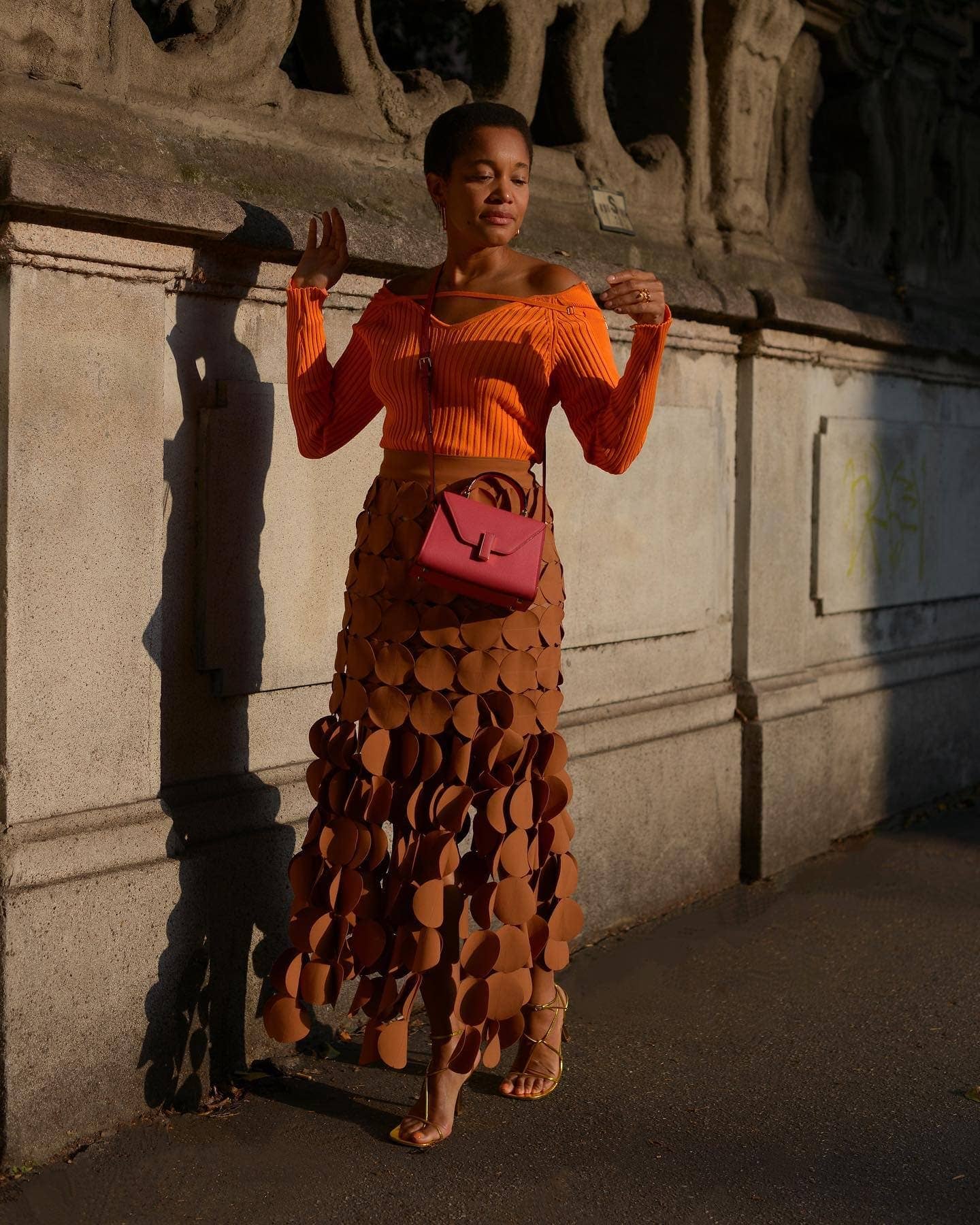 Soon, the lens switched on Tamu. Her tight-knit street-style crew started to generate their own press interest, and the world began to want to see what she was wearing. "We began to 'zhuzh' it up a bit – and naturally – we got noticed," she laughs. The trend hunter had become the trend hunted.
Meanwhile, with her street-style portfolio and experience working within editorials and creative agencies, Tamu had amassed not only an enviable fashion address book but also a bank of imagery for her website, which gained her a following in her own right. "As time passed, I started to build my own community and listened closely in terms of what they wanted through organic interaction. They wanted more of my content and also wanted to see more of me."
Tamu didn't just wake up one morning and decide she wanted to create content; "My work evolved with my audience because I was directly listening to them. I evolved because of necessity and because of the ways the tides were shifting with the internet." Tamu's vivacious pulled together, bold, rainbow-hued style not only hit a note with her 'flock', but with brands who wanted to align themself with her, her style, her tone of voice and her like minded fans.
"Gucci was one of the first brands I worked with in a creator capacity," says Tamu, whose Instagram feed comes peppered with enviable trips with the 'Gucci Gang,' trekking through the snowy mountains of Cortina or sitting on the 'frow' of the most recent 'Love Parade' collection. "They invited me to be a motivational speaker at one of their sales meetings, then on a diversity panel to share my experience as a black woman in the industry. I was like, 'Wow, they see me – they see me wholly and holistically.'" Behind her passion for clothes and curated social feed, this kind of purpose drives Tamu, who has always used her platform to speak about social issues.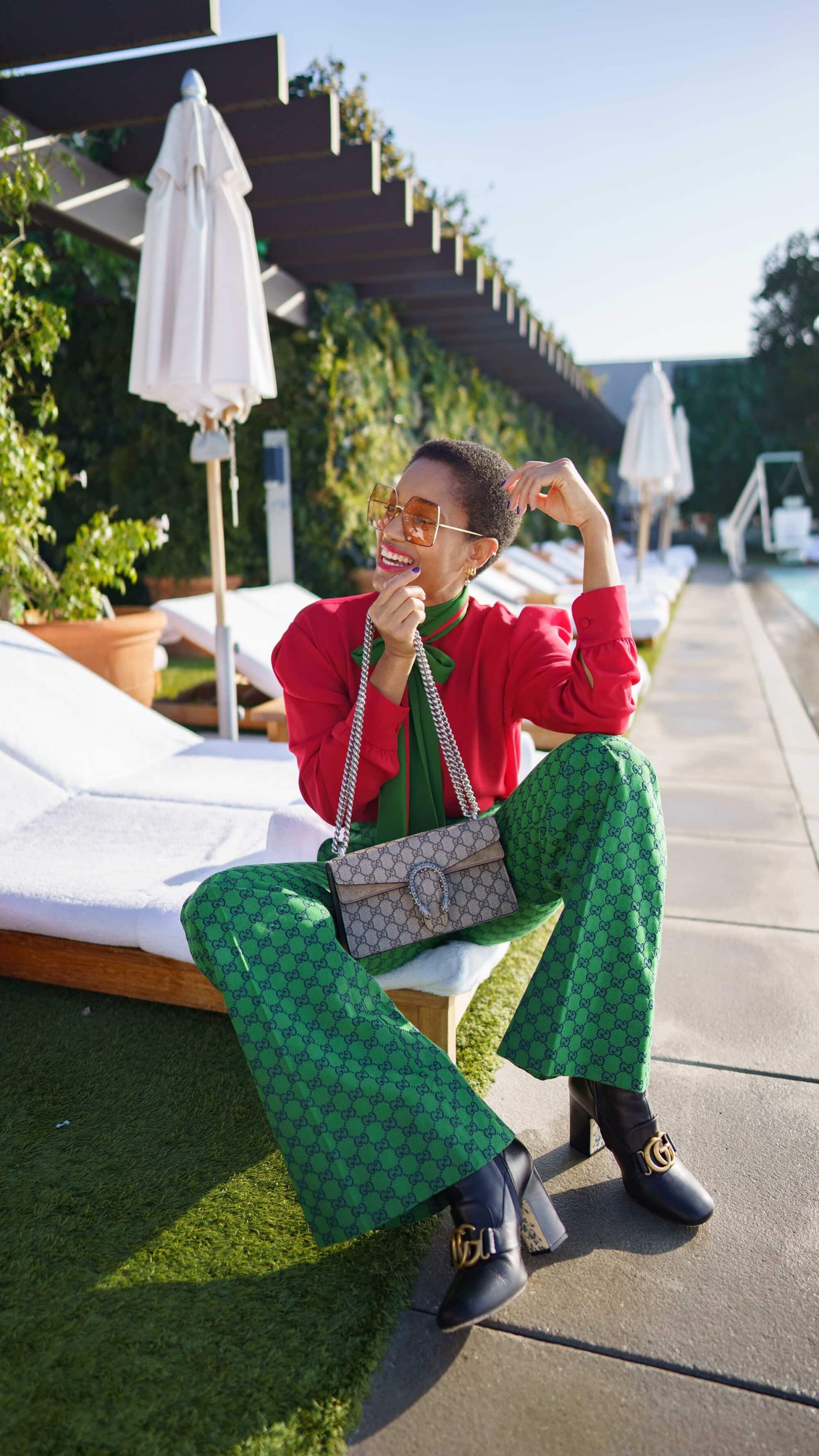 Gucci were sustaining me – and for the first time, it wasn't just about creating content anymore. I was learning. I was learning how to use my voice and about structures in which I could use it.

– Tamu McPherson
As Bulgari's Corporate Social Responsibility Ambassador, her role is equally as purposeful: "At first I was a brand ambassador – promoting products – then we discussed moving into this new role. I love when there's an opportunity to contribute to a larger conversation when there's an opportunity to inform or positively inspire an audience. That's really important for me; I see we have this power, and we can make a difference," she explains.
It seems the role of the Content Creator has shifted from brand ambassador to the boardroom, with their value no longer entwined in promoting product alone but promoting purpose.
"If you have a platform, how could you not speak out responsibly?" says Tamu. Like any working partnership, it makes sense that those you enlist into your team will be more driven and produce better results if you nourish them and allow them to learn while encouraging their values and voice. So, would Tamu turn down a brand that didn't fit the bill? "No. It's not a perfect world. I prefer it if a brand has a mission; if they don't, I'll still work with them, but I try and make sure I have as many brands as possible that are making an impact," she explains.
Of course, enlisting the support of a Content Creator comes with a price tag attached. Despite the Creator Economy only being born a decade ago, there are now said to be over 50million content creators, worth over £104billion, according to Signalfire. As someone who's been in the stratosphere since the dawn of social media, I ask Tamu if she's seen a brand's budgets alter throughout her career. "Oh definitely. What used to be 5% of the marketing budget then grew to 15%, then 25%, now, because of the pandemic, it's often even more." Throughout Covid-19, while people were locked in their homes, brands flocked to digital content creators to help sell their products, amplify their message and grow their own following in turn.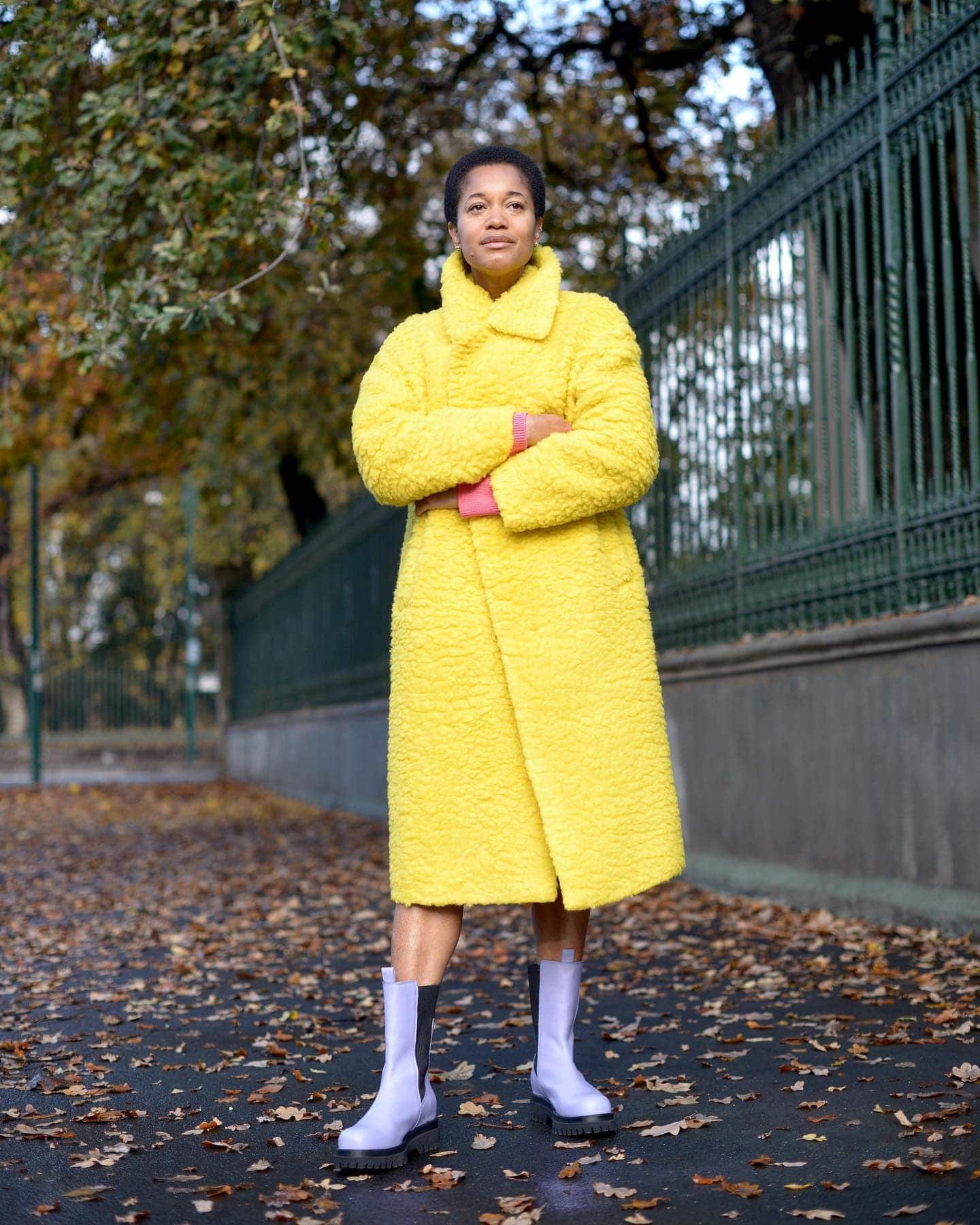 With traditional forms of OOH media on pause and stores shuttered, the pandemic only cemented the validity of the Creator Economy into the everyday business acumen.
"The format of content itself has changed to be more social media-friendly," Tamu points out, "Even if it's created in-house, brands are creating content with a social end goal in mind; they've had to shift their spend to feed those platforms."
With Creators now an essential part of any business blueprint, how might one go about enlisting their services? "First and foremost, everyone should be compensated for their work," states Tamu firmly. Tamu makes it look easy; her feed tells a story of candid, off-the-cuff moments, soaked in aesthetic goodness that makes you smile from the inside out. Dig a little deeper, and you'll see Tamu has clearly taken the time to consider where she is, the lighting, the outfit, the copywriting, often hiring a photographer to take the shot. "At the end of the day, we're devoting time and labor. For most creators, it's their only source of income, and there are expenses attached to every image. Everything's intentional, and we're committed to creating that content for our audience."
It works both ways;
Something I think is fundamental is that brands should consider who they approach and make sure that the creator is in alignment with what they want to promote. It won't feel authentic otherwise. You'll always gain more reach if the person you're aligning with can do something positive with the products you're promoting."

– Tamu McPherson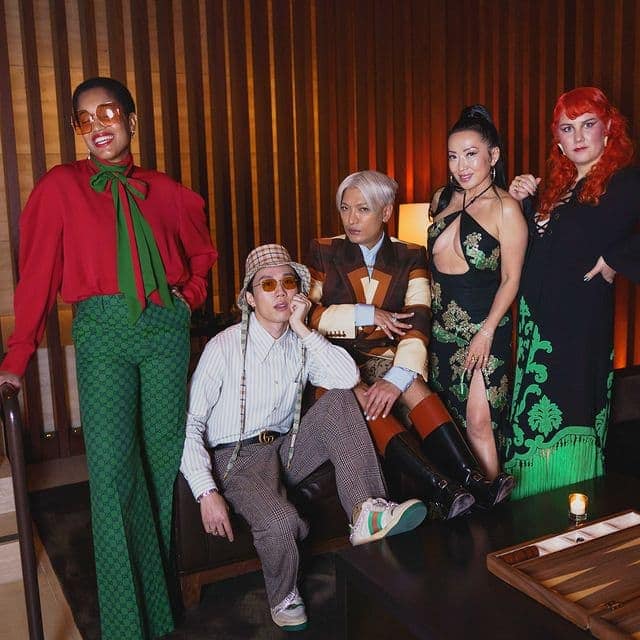 Brand partnerships often work either on a gifting basis, whereby brands gift products to Content Creators with a 'no strings attached' approach, in the hope they'll promote the product organically. Or, they enroll in a Paid Partnership, where brands pay creators to promote their products on their platform, sometimes with predetermined expectations around the amount or type of content output. With this in mind, we gravitate back towards Gucci; I'm fascinated to know the content expectations around being part of the 'Gucci Gang.' Indeed, Tamu and Gucci work as partners throughout the year, with content expectations defined around standard sponsored posts/product launches and digital campaigns. As for events like 'Love Parade'? "Oh, there are no expectations around that," smiles Tamu, clearly enamored with the brand. "Being part of the Gucci Gang is such a huge experience that when you're presented with that opportunity, you just go for it. You create."
When brands enter a relationship with a Content Creator, it can often be a numbers game. Why wouldn't you want to promote your product with a creator who reaches hundreds of thousands – sometimes millions? "With Gucci, it's not about numbers," explains Tamu, "They've never been interested in the number of followers someone has." So – what's the deal? "They're interested in how you tell stories and interested in promoting talents that have a strong opinion – or are doing something impactful." One only has to look at the pre-show footage of the Gucci Love Parade to see that the brand aligns itself with artists, activists, actors – people from all walks of life. "Their team does a huge amount of research to create these unique partnerships. Point of view is their number one priority," explains Tamu. "For brands who look at numbers heavily – when numbers are the only criteria for results – why are they doing it?" questions Tamu.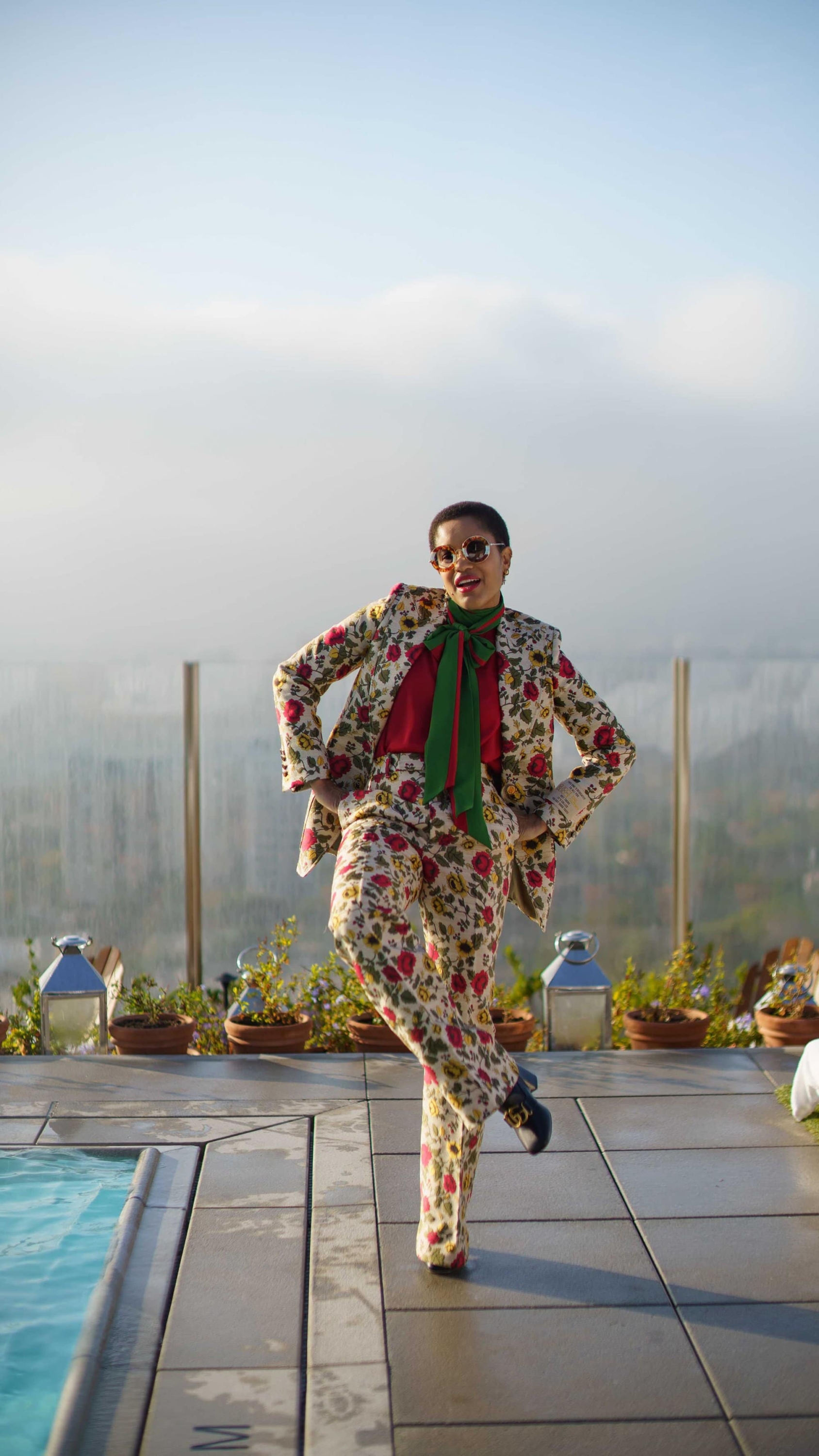 That very sentiment shows how the conversion of how brands work with Content Creators has changed in the last decade. The conversation has shifted beyond reach into impact and voice.
Since Instagram surfaced in 2010, much about the creator or 'influencer' economy has changed. So, what's next? "Everything is kind of a mystery," laughs Tamu, "The platforms we use are evolving so quickly that it's not as easy to pinpoint as it was five years ago. The people who I see having the most success are the people who are diversifying the different platforms they use in different ways," she observes. Indeed, Facebook, Instagram, Twitter and TikTok all have their own formula, tone of voice and creative style. It's a veritable minefield for any new brand entering the world of online media. But, that's another way content creators can help; they understand the language of their platform(s) of choice, they are fluent in the lingo.
In a more holistic sense, as the internet has changed, so has the world. It's clear that it's no longer enough to work with a creator based upon their following alone: "For a brand to sustain itself they need to truly support sustainable practices, diversity and inclusion," states Tamu. Creators are increasingly taking a stand against social injustice and climate change, and in turn, their audience is more informed than ever before. "Consumers want to spend their money and make alliances with brands who are truly doing something to improve the world that we live in. Brands need to put their money where their mouth is," surmised Tamu.
---