How to Unlock the Full Potential Behind Fashion's Love of Co-Branding
By Mark Wittmer
Collaboration is one of fashion's very favorite thing. It's an art form that's very collaborative in the first place, and the industry is built on an incredible number of moving parts, so it comes as no surprise that working together is a tried and true way to spark creativity. From a financial perspective as well, collaborations can offer a huge step up, especially for young brands that don't have the same capital to consistently build out and distribute that major brands do.
Nonetheless, while there are many ways to do a collaboration right, there are also a lot of ways to not get it so right. There is no one perfect collaboration, but we've seen some collaborations that are pretty close to perfect. What should brands look for in a collaborative partner, and how can they mutually make the most of what each has to offer the other?
Key Strategies
Expect the Unexpected: A key element in many of the successful fashion collaborations we've seen is that of surprise: not only does a collaboration between two parties who otherwise wouldn't be thought of together create a lot of hype, but can also lead to some one-of-a-kind, uniquely covetable product.
Look Beyond: There is theoretically no limit to what brands or creatives a fashion house can partner with. An outsider's vision can sometimes be just what is needed, with the fine art world providing particularly fertile ground for this kind of approach.
Embrace the Future: The rise of NFTs, metaverses, crypto, and other trends in digital innovation and its intersection with culture have sparked renewed interest in fashion's ability to place itself as a leader at the place where the present becomes the future.
Achieve Symbiosis: Partnerships between fashion brands and retail platforms in particular have exemplified how collaborators can mutually play off of each other's strengths and become better together.
Expect the Unexpected
One of the most impactful and obvious features of collaborations is the element of surprise. The idea of fashion design and marketing as showing people what they didn't know they needed is especially potent when it comes to collaborations like this; nobody knew they wanted a Wellipets frog clog for adults, but when JW Anderson sent it down the runway, it became immediately clear that this was going to be a hot item.
Last year's partnership between Palace and Gucci is a great example: a British skateboarding and streetwear brand that developed as an extension of a skate team getting together with an Italian luxury house known for romance and glamor might seem a bit out of the blue, but both brand's open-minded and playful approaches made it work, while they celebrated with a campaign film that excellently and hilariously synthesized their creative worlds.
Of course, this kind of collaborative mindset can run the risk of being too unexpected. While it's an exciting possibility to turn fans of one brand onto a new one they might not have otherwise considered via the collaboration, the other side of the coin is that partnership could be so kooky that fans of one brand or the other want nothing to do with it. While Gucci fit the bill, it's hard to imagine Palace successfully teaming up with a Chanel.
In this connection, the response to the recent unveiling of Nike's collaboration with Tiffany & Co. might suggest that the collaboration was a bit of a misstep, or could have been executed better. The brands both hyped it up quite a bit, but a quick scroll through the social media comments show fans are pretty disappointed with the results: a pair of black Air Force 1s with a Tiffany turquoise swoosh. The accompanying silver accessories – a shoehorn, a whistle, and a toothbrush (?) – didn't do much to quell these concerns. The brands seemed to overestimate the name recognition and excitement behind the somewhat unexpected nature of their collab, and while doing so failed to deliver a product that would please fans of either one. A strong campaign could have been a smart element to include to give a greater sense of meaning and narrative to the unexpected meet up, but the haughtily straightforward imagery doesn't seem to be doing it for people.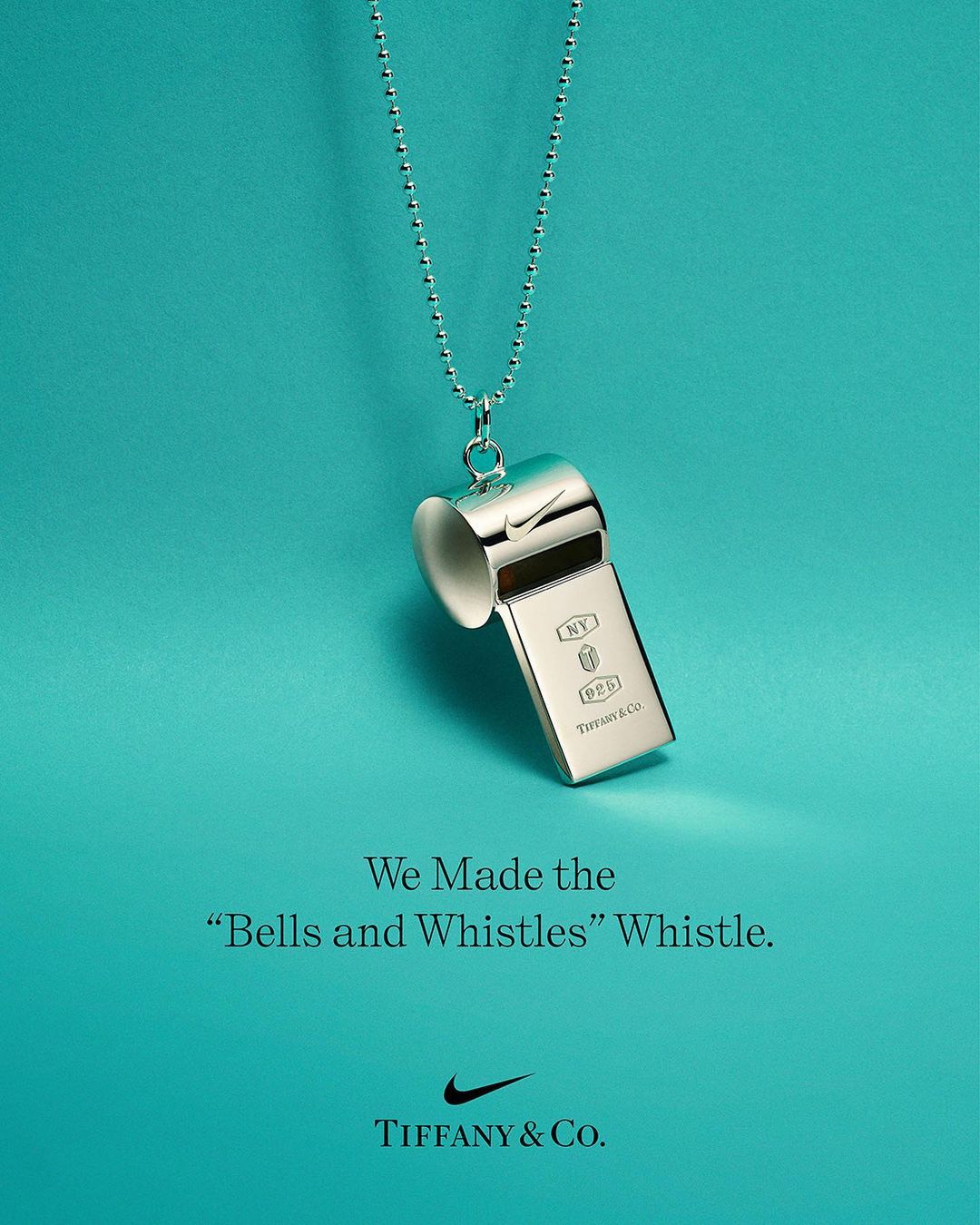 Look Beyond
Some of the most unexpected and most exciting collaborations we've seen have been the result of fashion brands looking far beyond the world of fashion. Not only do collaborations like these often result in some truly one-of-a-kind product, but they also extend brand equity into places it normally wouldn't be able to go and show that the brand has a more fun and creative side to offer.
One such collaboration in recent memory is that between Ambush and… Reese's Puffs. Designer Yoon Ahn put her penchant for futuristic hardware to work in designing a unique accessory that was at once a handbag and on on-the-go cereal bowl. The unique partnership was celebrated with an IRL "futuristic diner experience" in New York City, as well as a metaverse – or "breakfastverse" digital activation, plus some limited-edition Reese's Puffs boxes.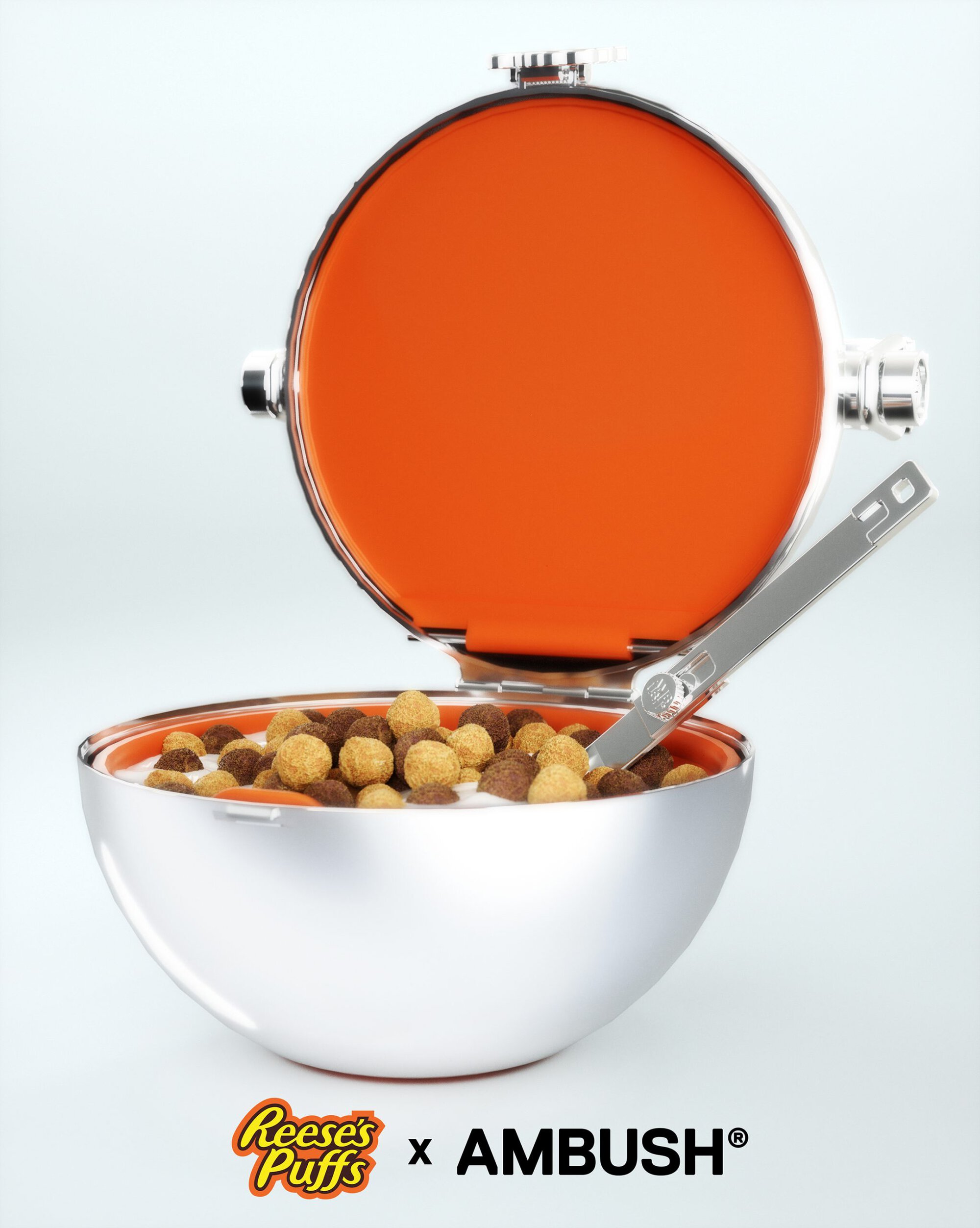 Loewe's multi-part collaboration with iconic animation studio Studio Ghibli was a lesson in how to apply a brand's signature approach and spirit to the recognizable character of a beloved artistic world. Creative director Jonathan Anderson incorporated scenes and characters from three of the studios' most well-known films into Loewe pieces via an inventive sense of craftsmanship. Complete with campaigns, pop-ups, and a total website takeover for the final collaboration in celebration of Howl's Moving Castle, the project has been a resounding success.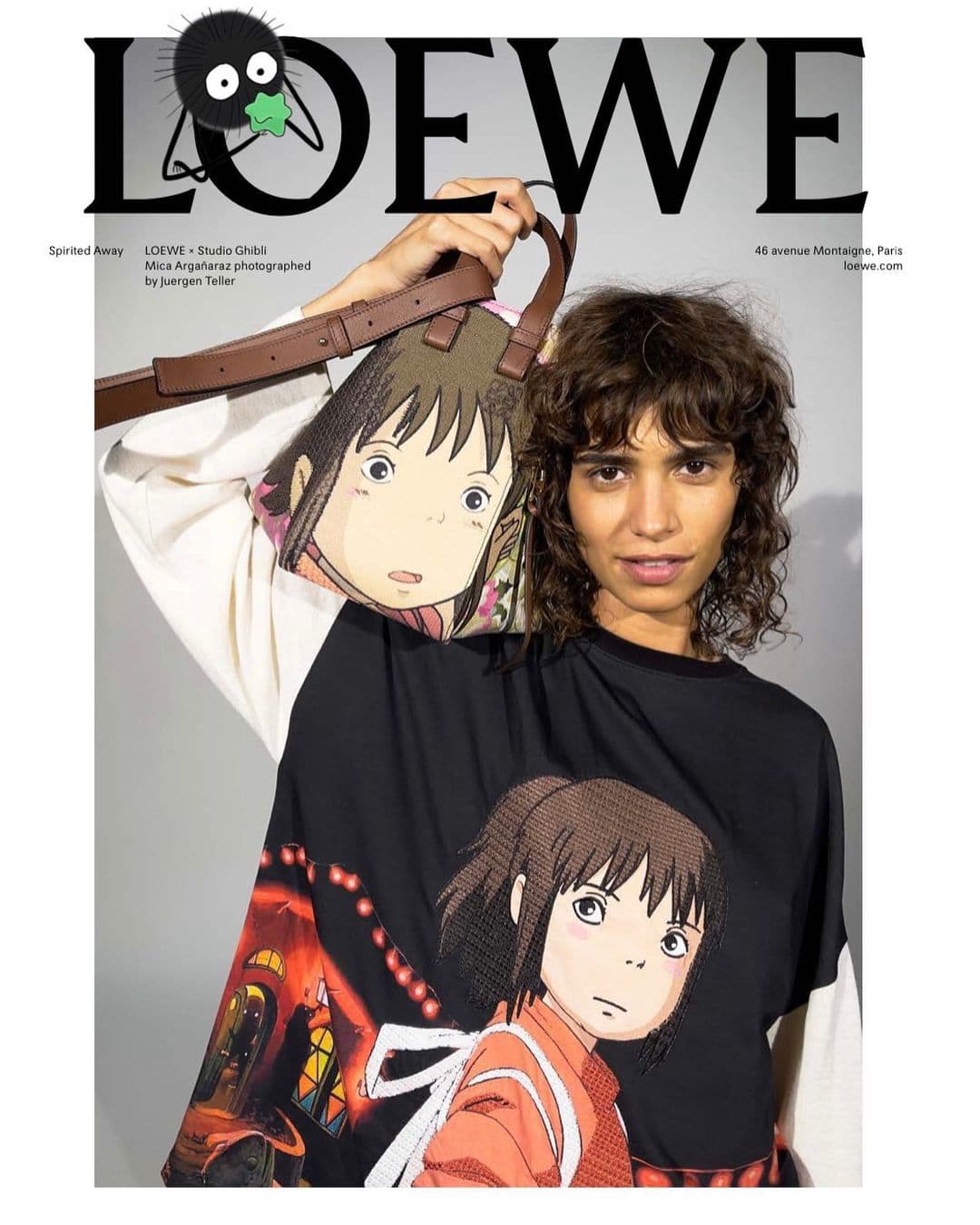 While it wasn't connected to either of the brands at which he concurrently held the position of creative director, Virgil Abloh's collaborative collection with Ikea was a great way to extend the creative influence of both parties and create an unexpected yet totally fitting collaborative body of work. The Swedish furniture megastore might seem a bit middlebrow, but it has a history of excellent design, as well as exciting partnerships (Walter van Beirendonck created a collection for it before), and the partnership showed openness and imagination on Abloh's part as he interrupted and elevated everyday pieces.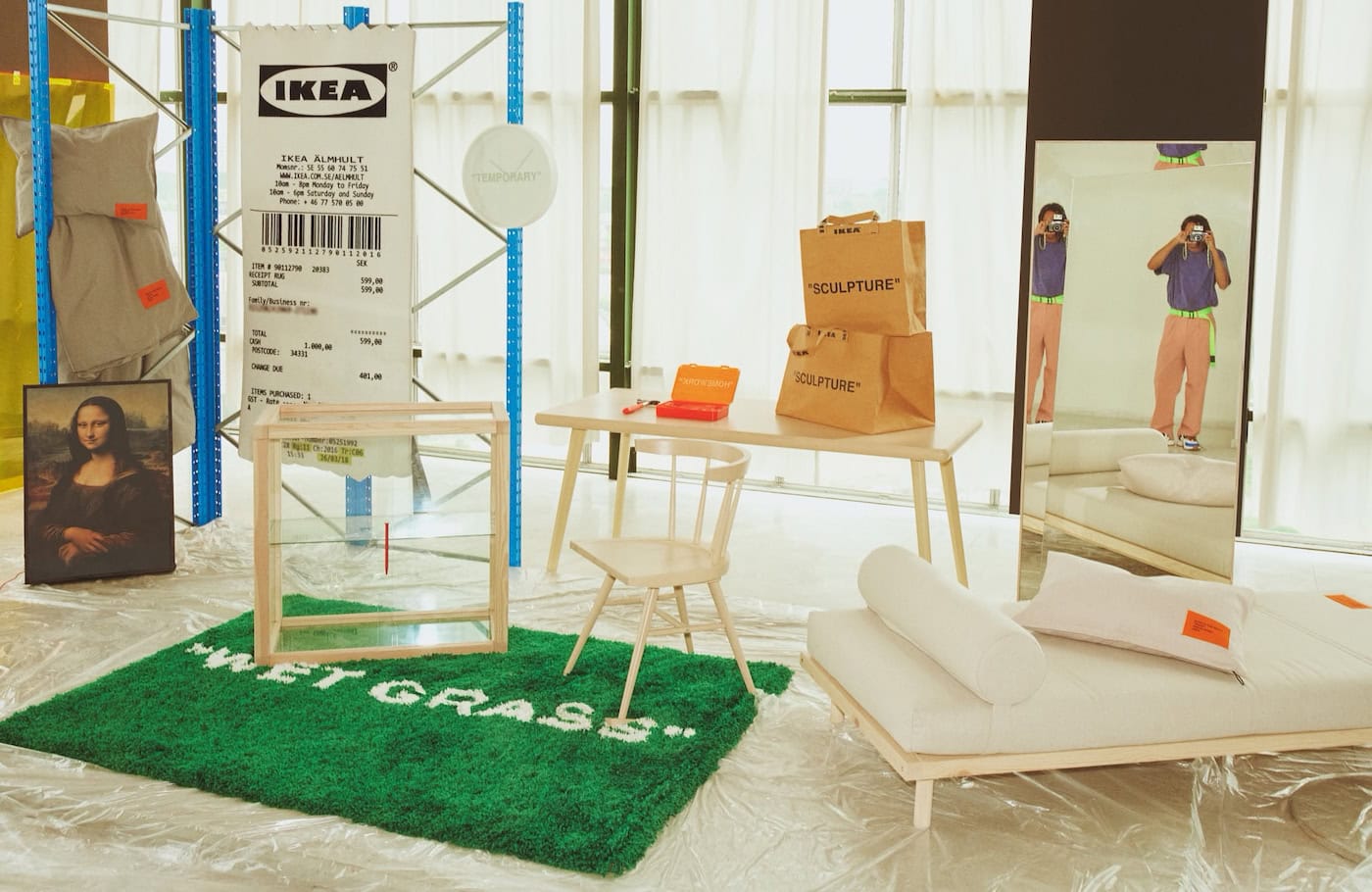 Fashion is art, luxury fashion has always sought to align itself with the world of fine art, and artist collaborations have always been a tried-and-true way to inject some creative clout into a collection. From Dior's collaborations with Kenny Scharf and Daniel Arsham under the creative directorship of Kim Jones or Louis Vuitton's famous and freshly revisited partnership with Yayoi Kusama, artist collaborations can be a great way to infuse a collection with strains of a new and unique creative vision, as well as expanding brand equity and regard. It is important to keep in mind, however, the precepts of exclusivity and brand identity; doing too many artist collaborations can seem like an easy way out, and can get tiring.
Embrace the Future
The rise of NFTs, metaverses, crypto, and other trends in digital innovation and its intersection with culture have sparked renewed interest in fashion's ability to place itself as a leader at the place where the present becomes the future. When NFTs first exploded onto the cultural scene and the market, fashion brands were quick to jump on the trend, with houses like Gucci and Prada creating their own one-of-a-kind digital collectibles.
Video games have also proved to be a hugely seized-upon opportunity for fashion brands, with their virtual worlds and digital marketplaces offering new ways to get fashion before an audience who might typically not be as engaged with it.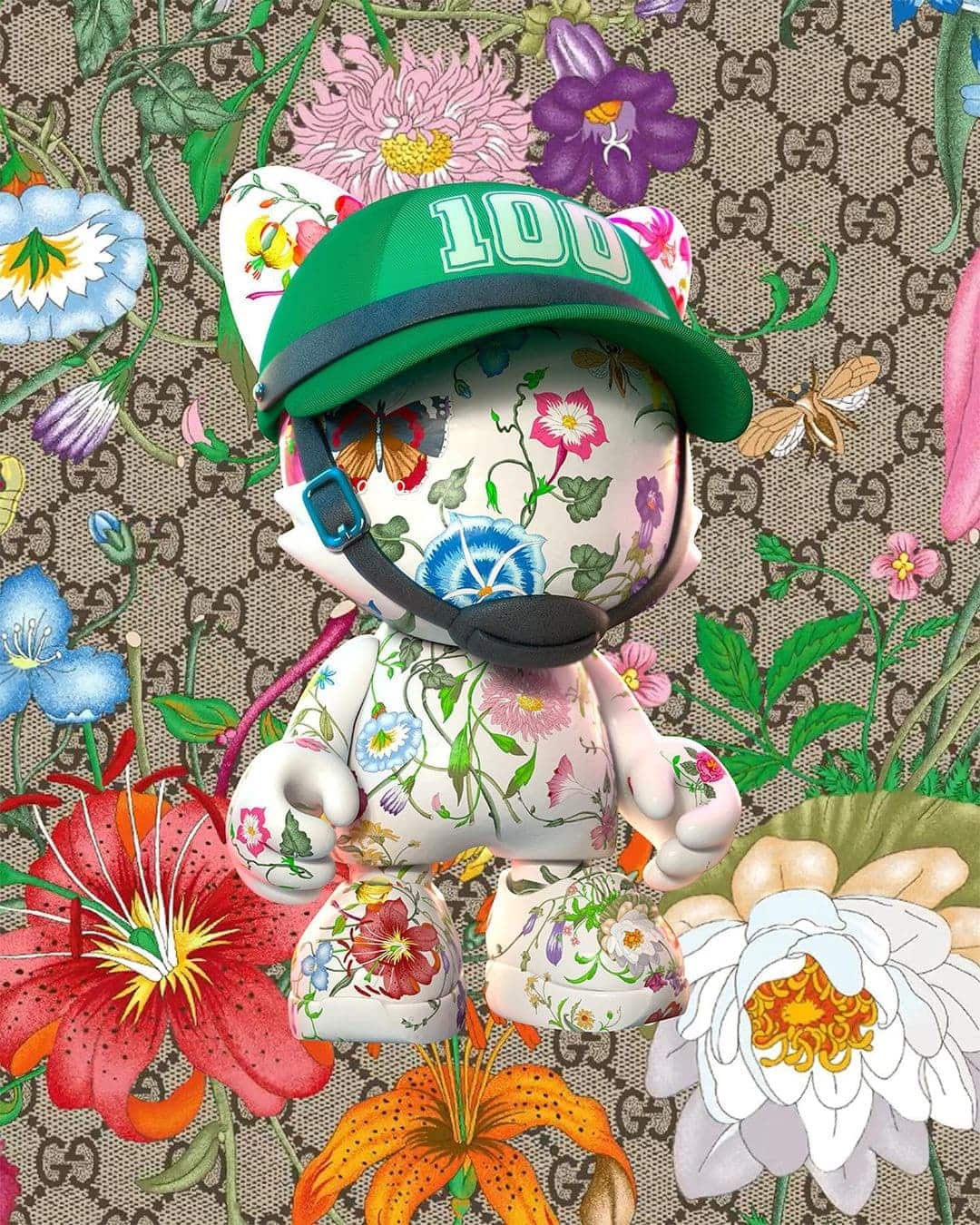 Still, it's not always convincing that a digital product that exists in the blockchain as a purely abstract commodity with no material reality attests to the same standard of luxury as a designed and crafted object that can be held in the hands. We've seen a couple collaborations that offer the best of both worlds, giving the hardware that houses digital technology a bespoke twist, like Gucci's smart-ring collaboration with Oura or Fendi's collaboration with Ledger Nano X, a hardware wallet for cryptocurrency.
Achieve Symbiosis
The goal of all collaborations is of course to be mutually beneficial for both parties. Whether it opens up accessibility to new audiences who normally wouldn't be able to shop a particular brand, as is the case with Uniqlo's collaborations with luxury brands like Lemaire or Marni, or just creates a ton of hype that one name alone couldn't, like the Gucci and Balenciaga collab, a partnership should form a symbiotic relationship.
While we typically think of a fashion collaboration as two fashion brands creating a product together that they put both of their names on, there's also a ton of potential for partnerships between fashion brands and companies that work as a service or marketplace. Today's increasing hybridization and decentralization of digital-native services and retail platforms means that a partnership between a fashion brand (which creates the product and has the name recognition) and a retail platform (which gets the product to consumers and has the connections and clout to create innovative ways of linking brands and consumers) has room to blossom.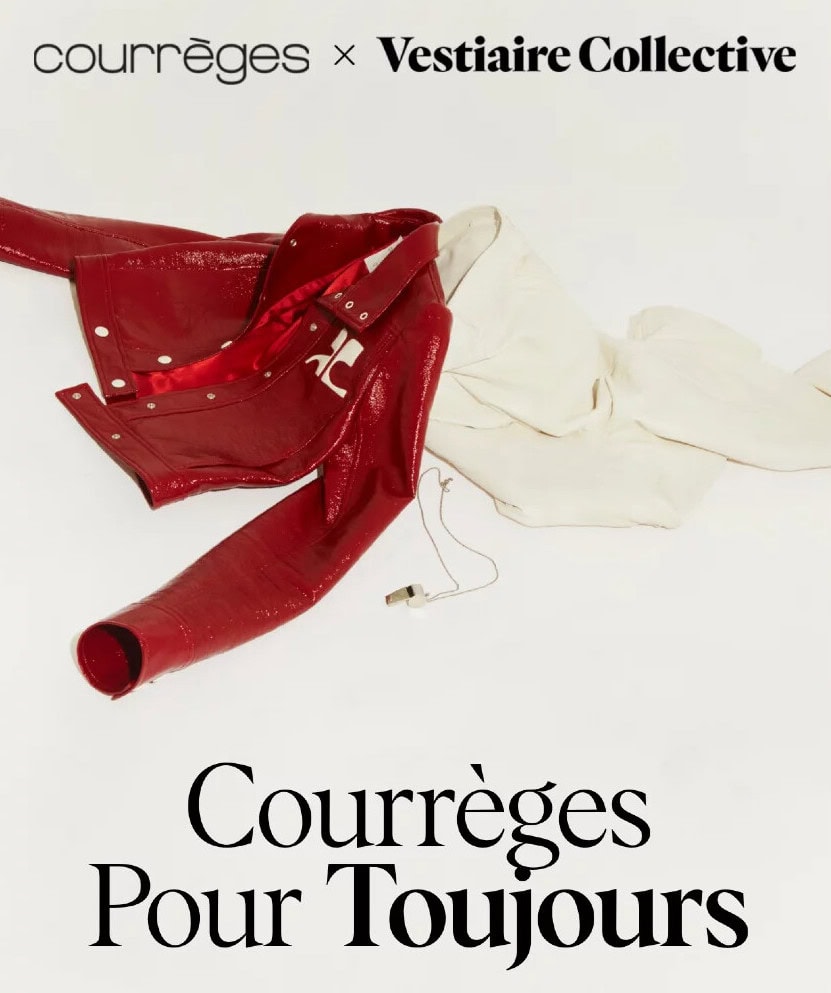 Just this week, Courrèges unveiled a partnership with designer resell platform Vestiaire Collective that encourages circularity while rewarding customers for brand loyalty. Customers can send in their pre-loved Courrèges pieces to the Vestiaire Collective team, who will assess them and determine a buying price, which will then be given to the seller in the form of a Courrèges gift card plus a 15% bonus to put towards buying new pieces.
The partnership shows smart thinking in terms of what brand would be ideal for such a project. Courrèges' knack for timeless design, as well as its progressive outlook and refreshed focus on sustainability, make it an ideal partner for a platform like Vestiaire Collective that is so aligned with these values of circularities and style made to last. It's a win-win.
---