Paris Fashion Week Retains Its Crown: As Debuts from Peter Do and Marni and Emerging Brand Duran Lantink Bring Renewed Energy to the City
By Angela Baidoo
September is gearing up to be a fashion month to expect the unexpected – if the unhinged weather is anything to go by – and for once said weather is perfectly aligning with the season that is being showcased, namely summer 2024. So fashion houses should prepare themselves for sample requests as soon as the final looks exit the runways. As editors, stylists, and retail buyers look to make the most of the extended summer, and the #Tomatogirl trend, that has seen the documentation of jaunts to European holiday destinations spike on social media.
Designers readying for their Paris debuts include Peter Do, Francesco Risso's Marni, and Stefano Gallici over at Ann Demeulemeester, while there are many returning to the fold, namely Mugler and Maison Margiela. Speaking with Serge Carreira, Director of the Emerging Brands Initiative at Fédération de la Haute Couture et de la Mode and Nicholas Delarue, Senior Vice President of Communications for Lifestyle & Fashion at Karla Otto, they noted the city's ability to draw in emerging talent, and the role they play as change makers: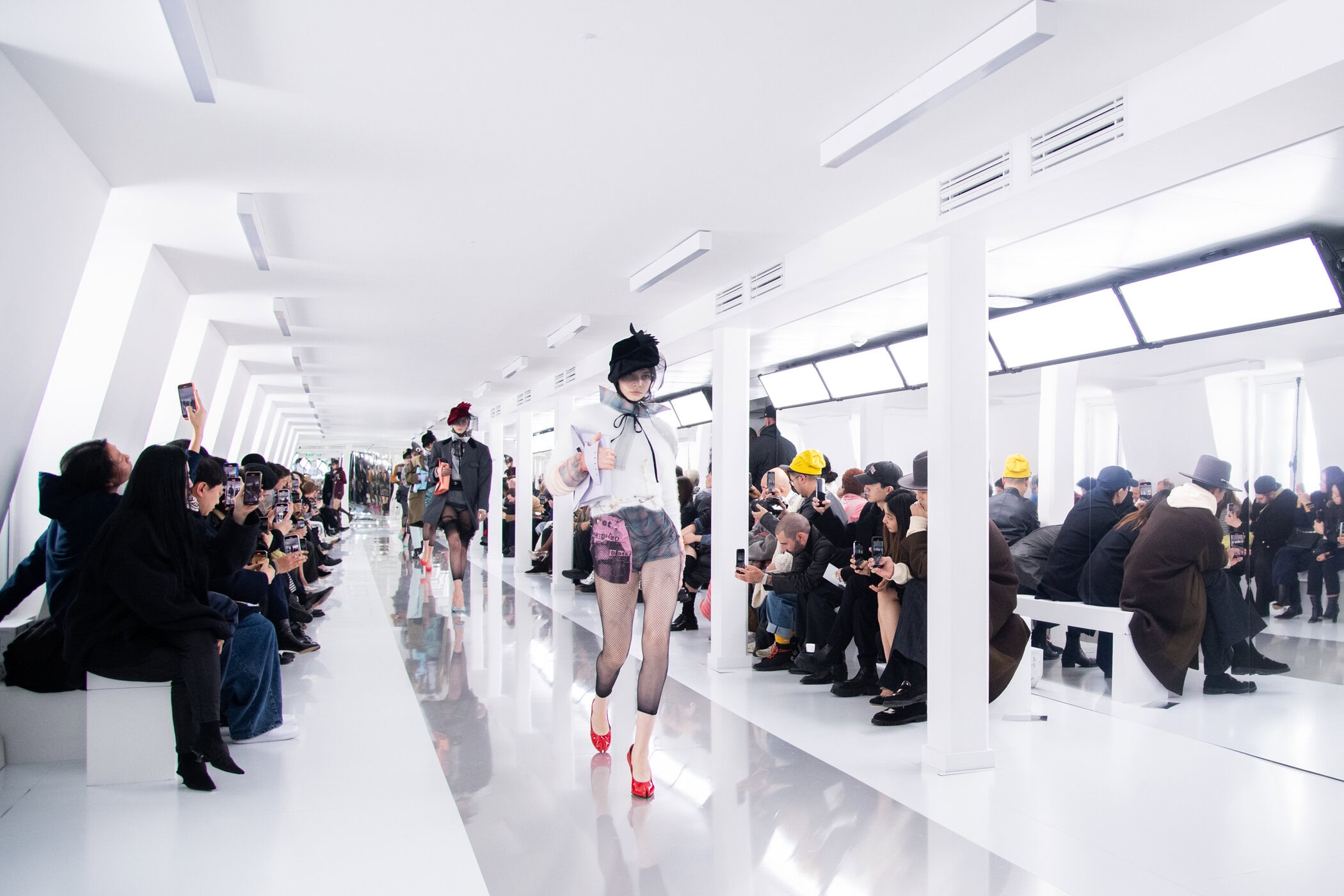 The next generation of designers has a significant change-maker role to play in the industry. With their sharp and uncompromising view on the world, they question, they shake, they experiment, they innovate, and they pave the way to new behaviours. Beyond style, their universes celebrate responsibility and respect. Fashion is a mirror of our society. The main social shifts resonate particularly in the messages of these emerging designers. I would suggest you watch the new emerging designers who joined the calendar this upcoming season, including Marie Adam-Leenaerdt, Duran Lantink, Kiko Kostadinov, Caroline Hu, Paloma Wool, and Quira"

– Serge Carreira, Director of the Emerging Brands Initiative at Fédération de la Haute Couture et de la Mode and Nicholas Delarue, Senior Vice President of Communications for Lifestyle & Fashion at Karla Otto
As the city which closes a whirlwind merry-go-round of back-to-back shows, presentations, launches, and events we at The Impression look into new names to watch and the shows to bookmark as the season reaches its finale.
Peter Do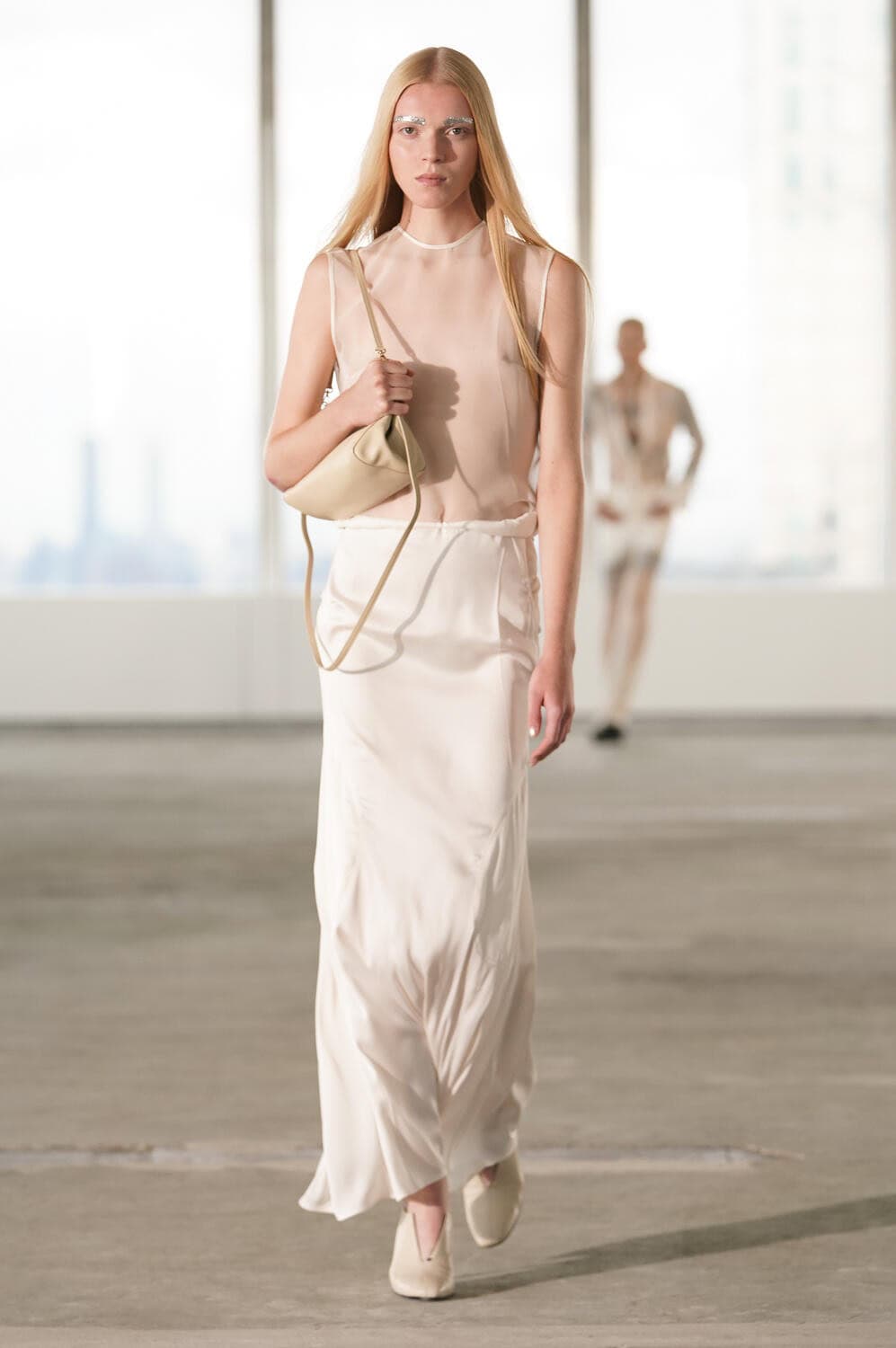 De-camping from New York to Paris, fresh off a well-received debut as creative director of Helmut Lang, which will now be on the radar of every Gen Zer and Millennial alike who has taken to raiding online resale sites for archival #90s fashion gems. Do's selection of Paris continues the tradition of young designers, who have been crowned (for better or worse) as the next big thing, choosing it as their first and only choice as it affords them an unrivalled audience with the most influential editors, stylists, and retail buyers. So, it makes sense for this to be the next stop in his brand journey, which started with winning the LVMH Graduate prize in 2014 and nominations for both the CFDA Emerging Designer of the Year award and the Woolmark prize.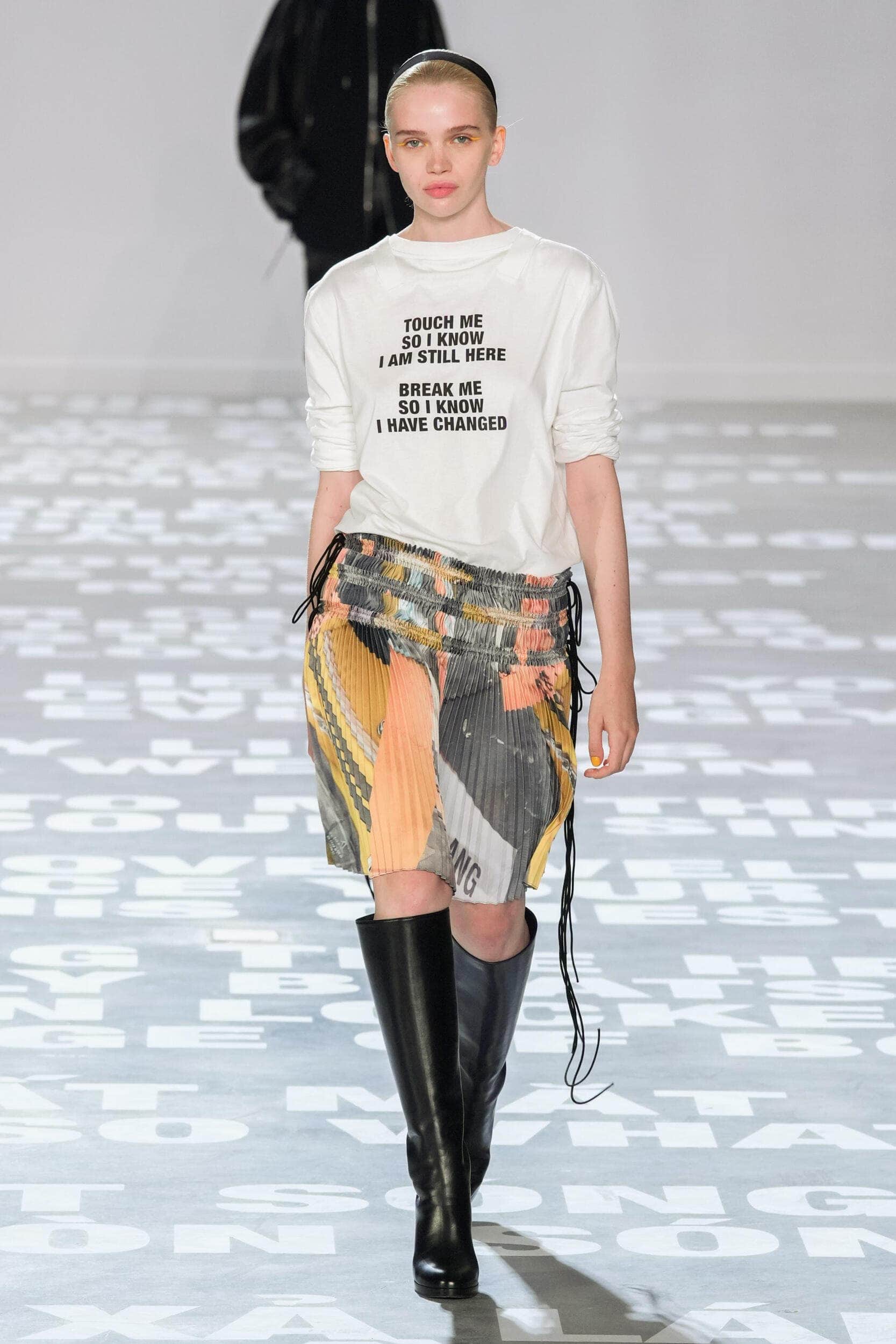 Previously opting for the lookbook format (which is one that seemed more suited to his work, as there was something about the simplicity of the shoots, where his clothes could be viewed from the front or back, in close-up or at odd-angles giving it an art-house feel), before taking to the runway with his summer 2022 collection. The rising star has become part of a cohort of designers responsible for tailoring's renaissance, as traditional office-working switched into a hybrid format, his first foray into menswear was a studied exploration of gender fluidity (think satin, sheers, and layered skirts), capturing the menswear moment which was seeking a break from heteronormative dress codes.
Stepping up to the plate where many young designers have cut their teeth and made their name (there have been many US transplants, from Proenza Schouler to Altuzarra), Peter Do can only soar, having already received the backing of an industry icon and created a soon-to-be-released collection for Banana Republic – another rite of passage for young American designers.
Marni
Francesco Risso's Marni continues its world tour, with the next stop being Paris. Known as the family-run business infamous for its 'Intellectual Eclecticism' with Risso's retelling of the brand there has been no loss of the appreciation for craft and colour. Even though no longer new to the job (he joined in 2016) Risso has created collections that are much-needed thought-starters, whether at the start or end of the season, when many tend to question the purpose of the performance that is fashion month or are formulating their overviews of the season that was. For his summer 2022 collection he addressed the politics around the industry's wanting reputation around race, class, and body diversity post -2020 with a show that featured a healthy range of body types, collaborations with Dev Hynes and Babak Radboy, and show guest participation for an authentic new vision of the brand. And his summer 2020 show was a call-to-action on plastic waste, covering his set from floor to ceiling in plastic to highlight the planets climate crisis.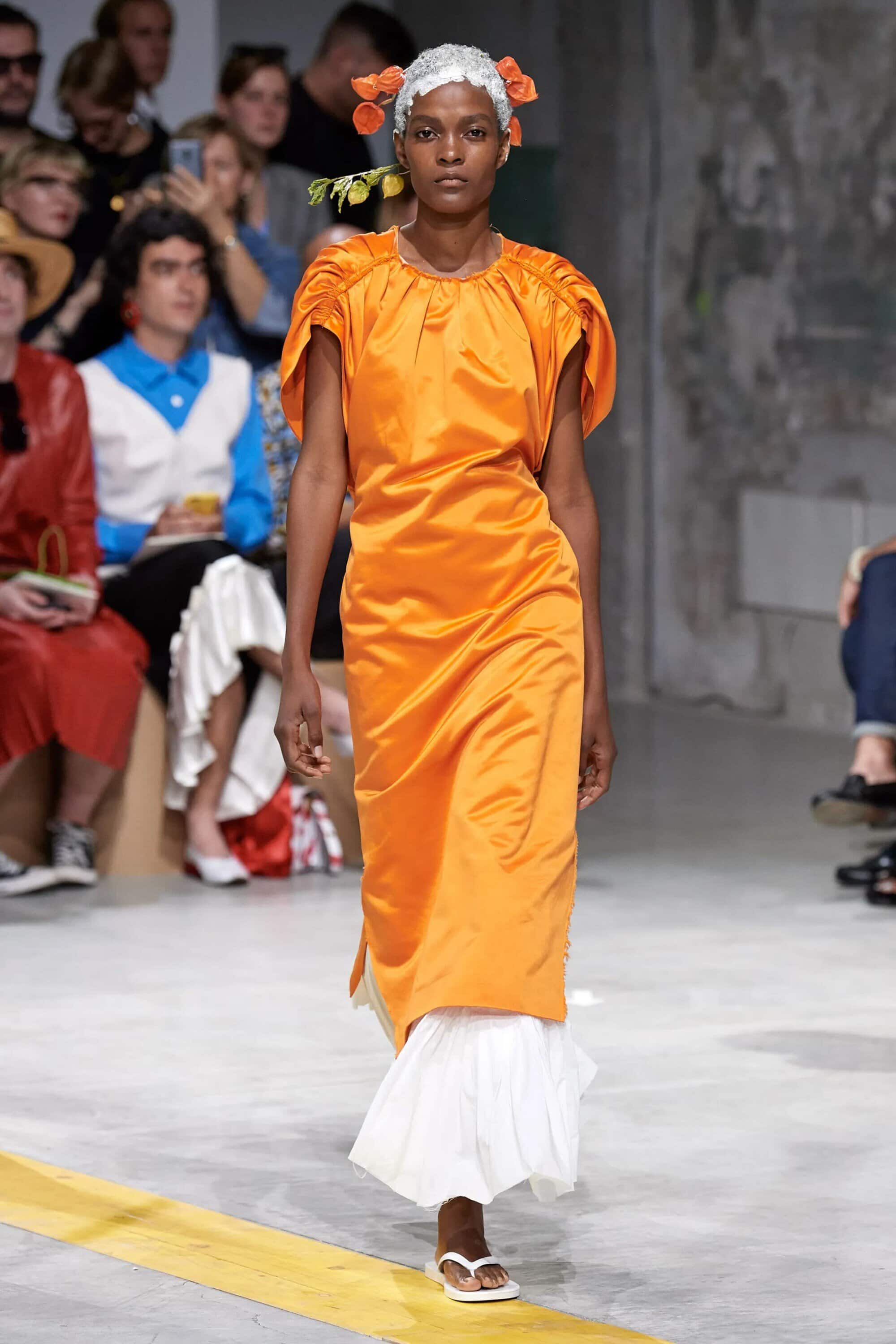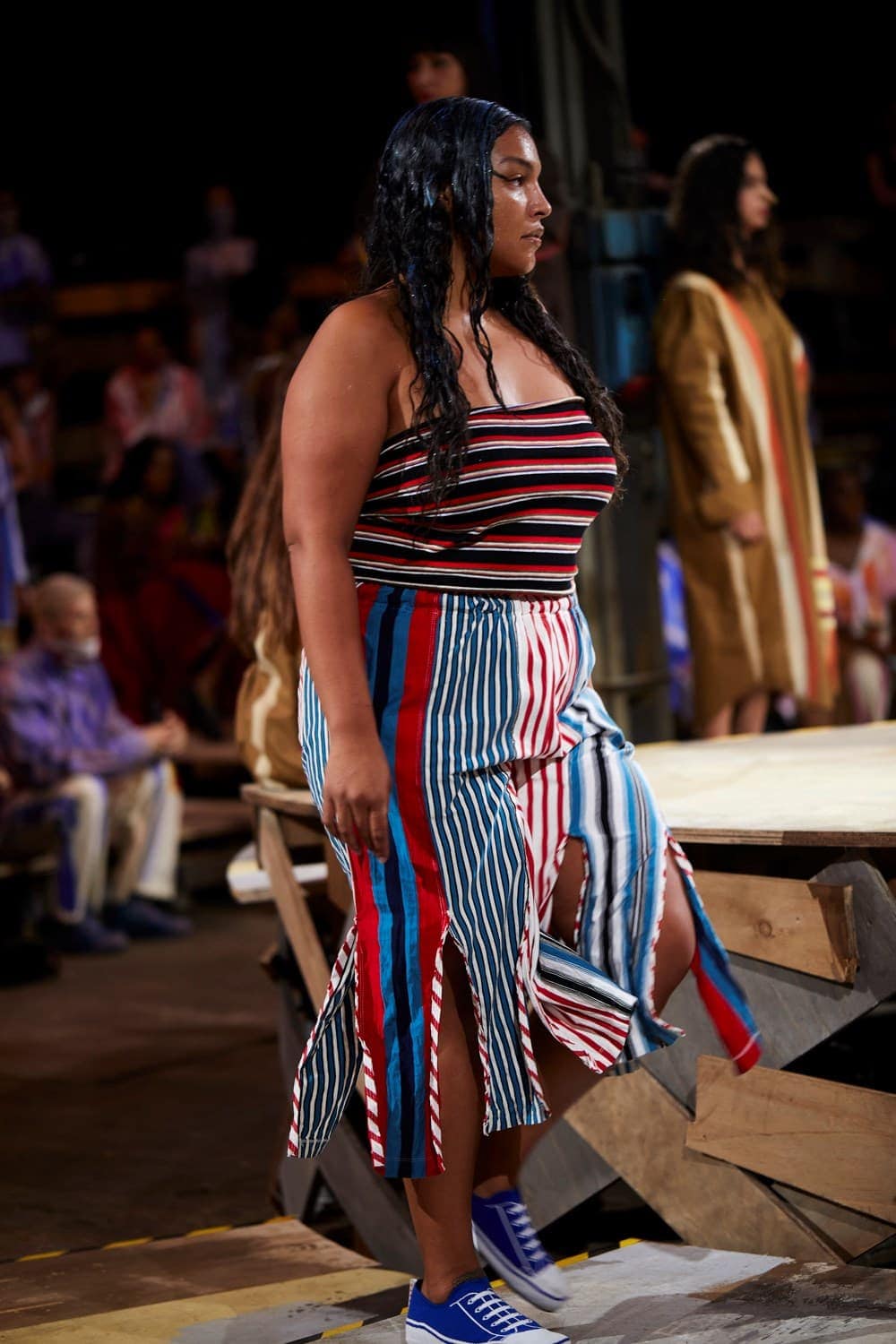 Invested in cross-generational social and IRL engagement, Risso created Marni Markets, which have popped up in Tokyo and London, while capsule collection collaborations with Erykah Badu, Carharrt WIP and No Vacancy Inn demonstrate his commitment to the cause and is in some way shoring up the legacy of Marni by steering the house on this new, yet familiar course.
As his collections chart an evolving of the brand, whatever and however (the wherever has been confirmed as Karl Lagerfeld's former private residence, 51 Rue de l'Université) it's presented on its Paris debut – following stints in New York and Tokyo – the co-ed collection will surely build on a dialogue of community, craft, and cultural cognisance that few have been able to master.
Stefano Gallici's Debut at Ann Demeulemeester
Ann Demeulemeester will be looking to start a new chapter following a distracting year of headlines surrounding the brands former creative director, as it shifts from the buzz-worthy Ludovic de Saint Sernin to the more low-key (yet, no less worthy) industry insider that is Stefano Gallici. Backing the trend for looking within to source for a new direction, Matthieu Blazy (in-house) at Bottega Veneta and Sabato de Sarno (industry) at Gucci, being two such high-profile examples. Attention can now be turned back to the clothes, as having worked for the brand within its menswear division, Gallici will already be familiar with its heritage and codes.
Always erring on the darker side, the Ann Demeulemeester story blends a melancholic type of romance with deconstructed drapery and considered louche layering which gave her designs a resonance that would never fail to illicit emotion bordering on the visceral. A signature of long-over-long-over-long skirts, shirts, tailoring, or coats always imbued a natural fluidity, and is one that Gallici would do well to build on, as comfort still remains king for consumers, and reviving the codes of those rare, strong brand archives will be sure to draw renewed interest from a new generation while keeping Demeulemeester loyalists content.
Louise Trotter's Debut at Carven
This September will also be Louise Trotter's debut for the 70-year-old French luxury house, after Serge Ruffieux made his exit after only 3 seasons. Decamping from Lacoste will hopefully mean that Trotter will bring her distinctive style of brand transformation to bear at Carven. Her time in the industry has seen her travail up and down the fashion brand hierarchy, from Calvin Klein to Gap and Joseph to name a few. Coming in as she does, as one of the few female heads at a luxury fashion house, Trotter is something of an anomaly, but one who should be championed by the powers-that-be at Carven, i.e. here's hoping the designer will be given the time she needs to find her voice and build her narrative.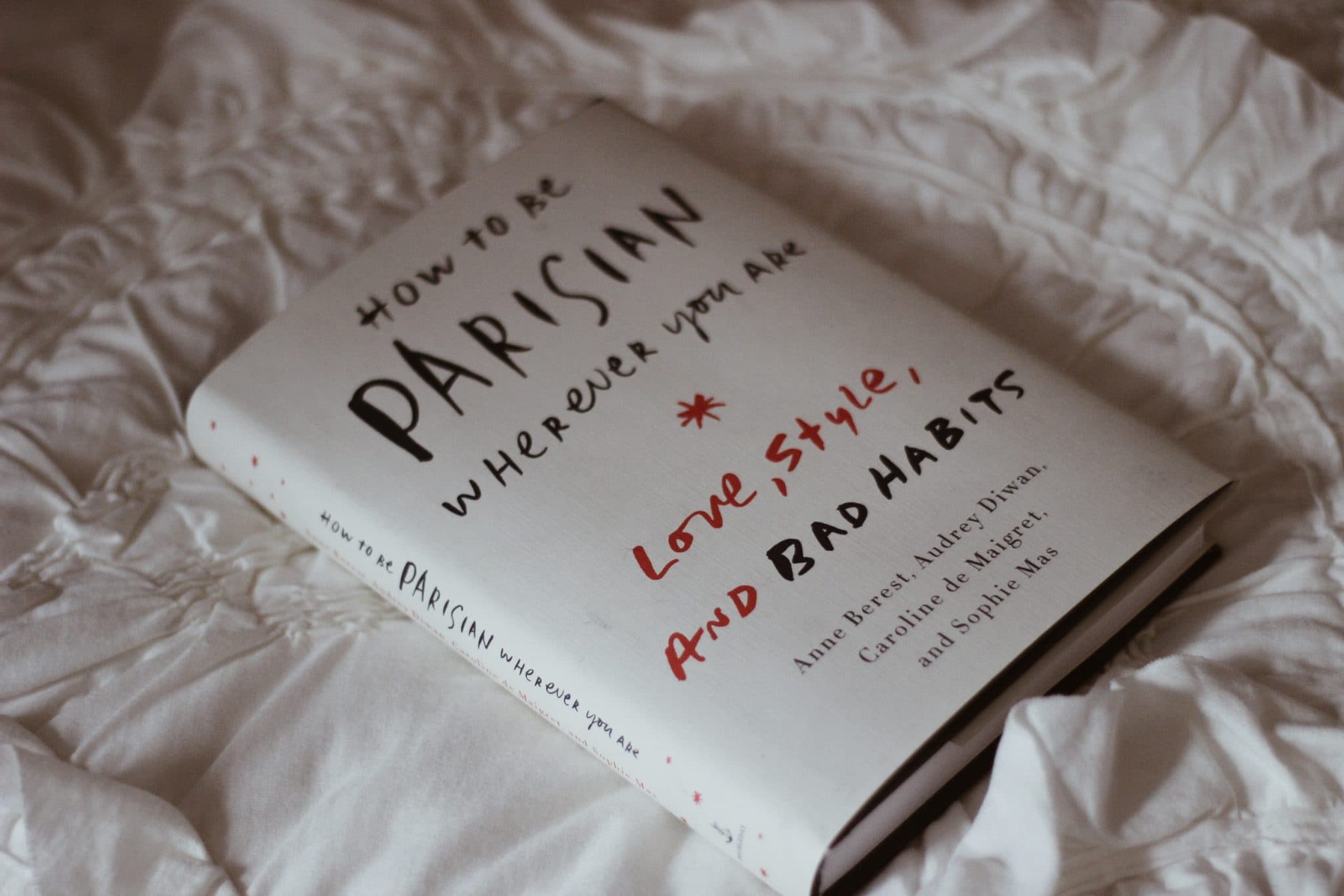 Carven, as a brand has been trying to find its place since the heady days of 'French Girl Style' and 'How to be Parisian' (a book co-authored by ultimate French girl and model Caroline de Maigret) were driving the industry. One of the last times the brand made waves was Alexis Martial and Adrien Caillaudaud's summer 2016 collection of boxy jackets, 60s minis, and textured graphic T-shirts which were surely on the moodboards of every high-street retailer worth their salt.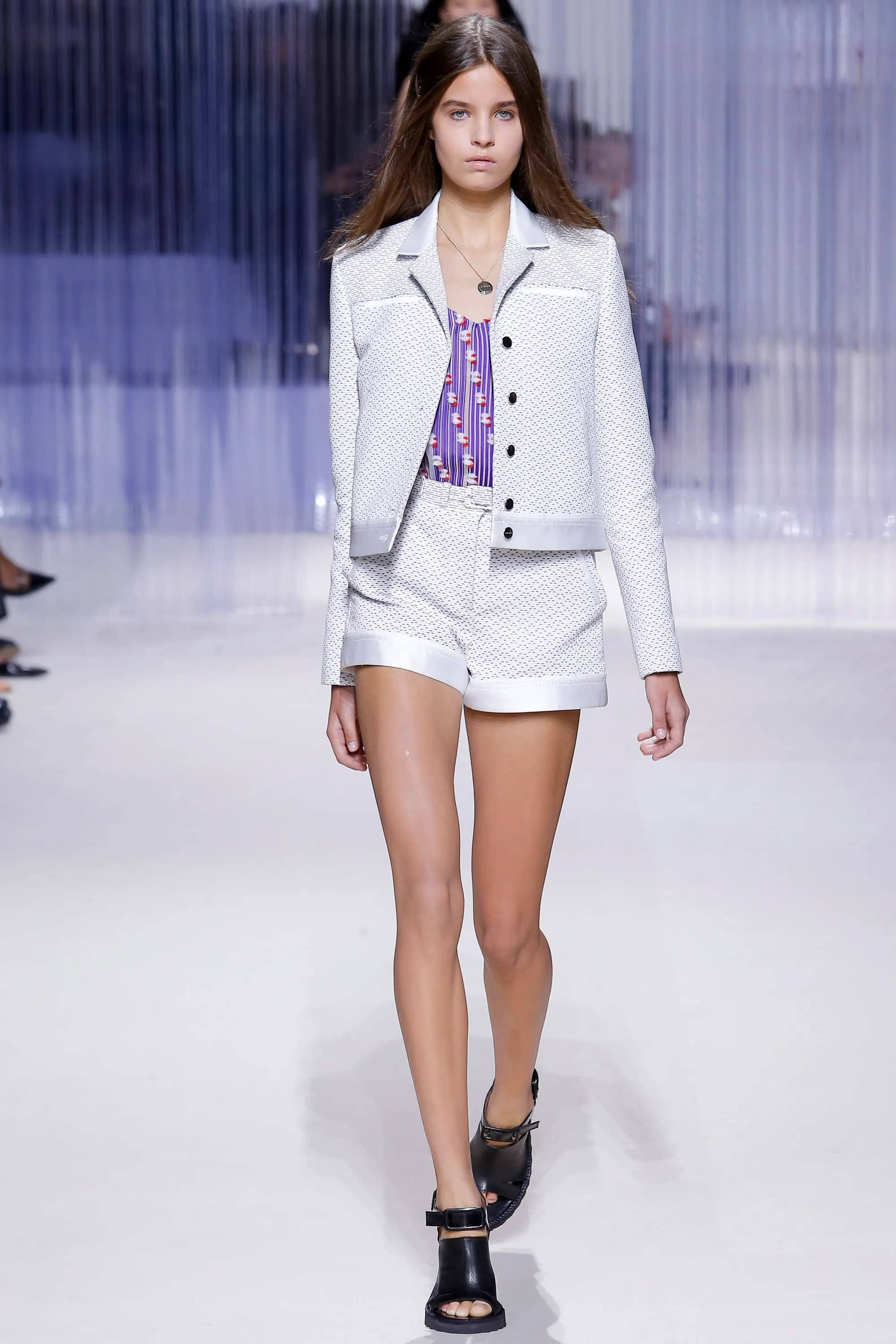 There is real opportunity for Trotter to bring the brand back into the zeitgeist, especially at a time when dressing for the everyday or quieter versions of luxury are trending. The designer could take the principles of Carvens founder – Marie-Louise Carven – who desired to create clothes which were "refined yet carefree", designed for comfort and "inspired by youth" and remix them for a new era.
Casablanca
Known for his show-stopping moments – fighter jets and a live rodeo have previously provided runway backdrops – for his co-ed and menswear shows, Charaf Tajer will present an exclusively womenswear-focussed collection this season. The Moroccan designer, who was born in Paris is not one to shy away from collaboration, having worked with Bulgari, Caviar Kaspia, New Balance, and camera brand Contax. And while his last collection courted some controversy – inspired as it was by Syrian refugees willingness to persevere under the most difficult of circumstances, interpreted by Tajer as a celebration of life – his first exclusively women's show will still be a coveted ticket. Because what stands Tajer apart is his willingness to have a point-of-view (however it may be received), that and his love of a retro aesthetic.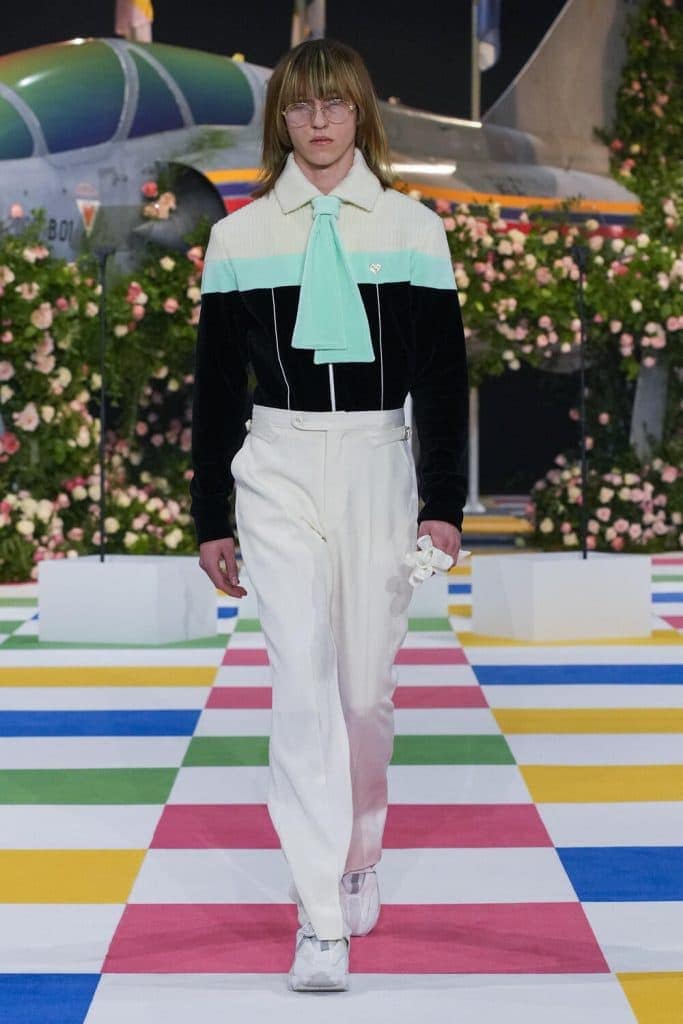 His particular trade in seventies sharpness and seriously slick separates sits his brand firmly outside the hype-model, while still benefitting from its marketing tricks, and as the self-taught designer often refers to fashion as a way for the wearer to travel, in the case of Casablanca, Tajer is transporting you to another time entirely.
For his summer 2024 womenswear debut (and with brand acceleration just around the corner with the hiring of a new CEO in the shape of Frederik Lukoff) many will be waiting to see how Tajer builds on his (very specific) foundations, and where we will be transported to – metaphorically and stylistically – next.
Weinsanto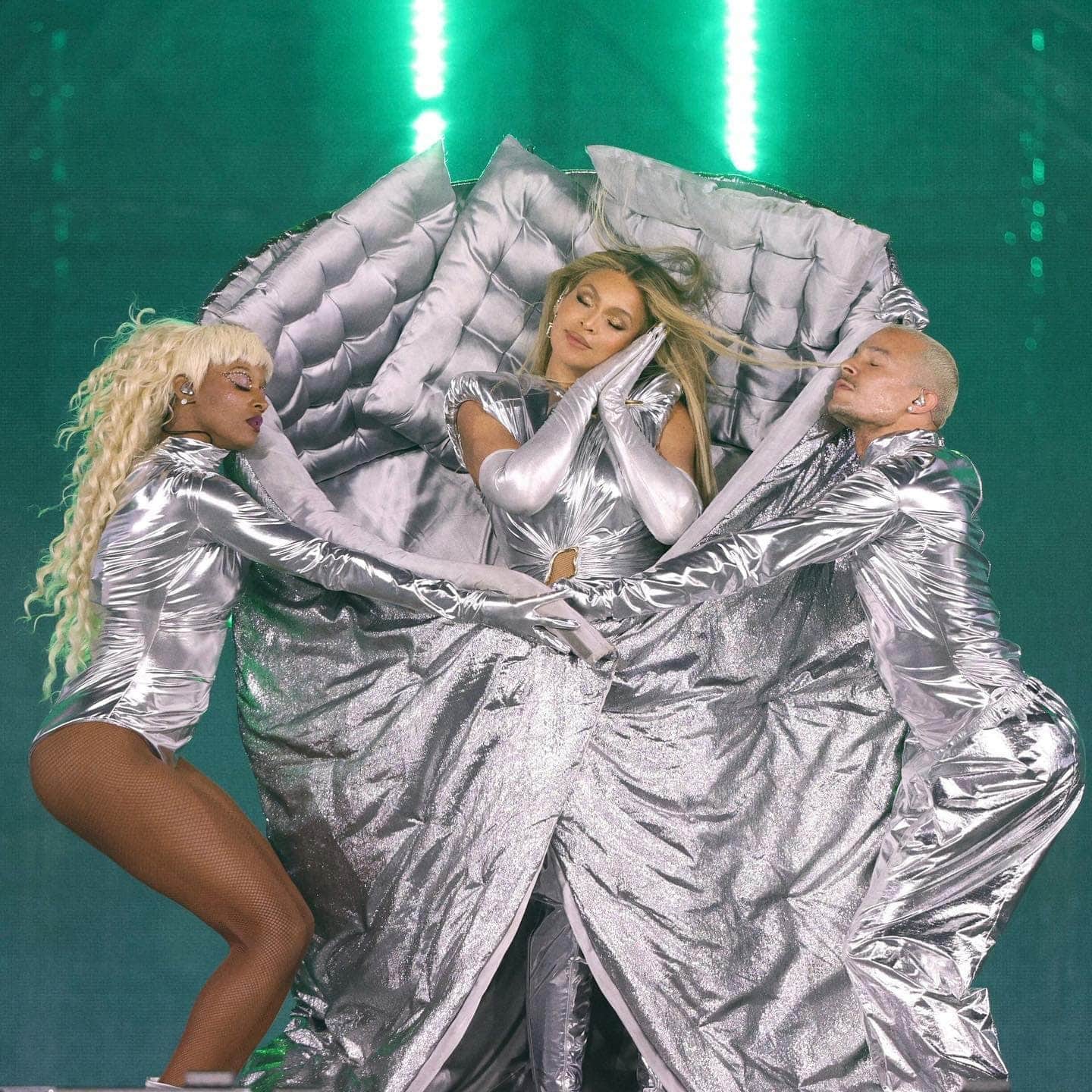 Even though Victor Weinsanto's resume already boasts stints working at Chloe, Y/Project and two years with Jean-Paul Gaultier, the designer has managed the coup of getting into bed with Beyoncé. Performatively at least, as he created a custom 'bed' which the singer and all-round performance artist brought onto stage to rapturous applause – see also Tommy Cash sitting front row at Y/Project fall 2023, and Victor & Rolf fall 2005, for designers equally obsessed with the art of exhaustion. The designer's most statement pieces have been known to push the boundaries of personal space with their outsize proportions, and utilitarian details and deconstructed corsetry can often be found in his work, that still feels like it has that experimental edge which comes from being a young brand.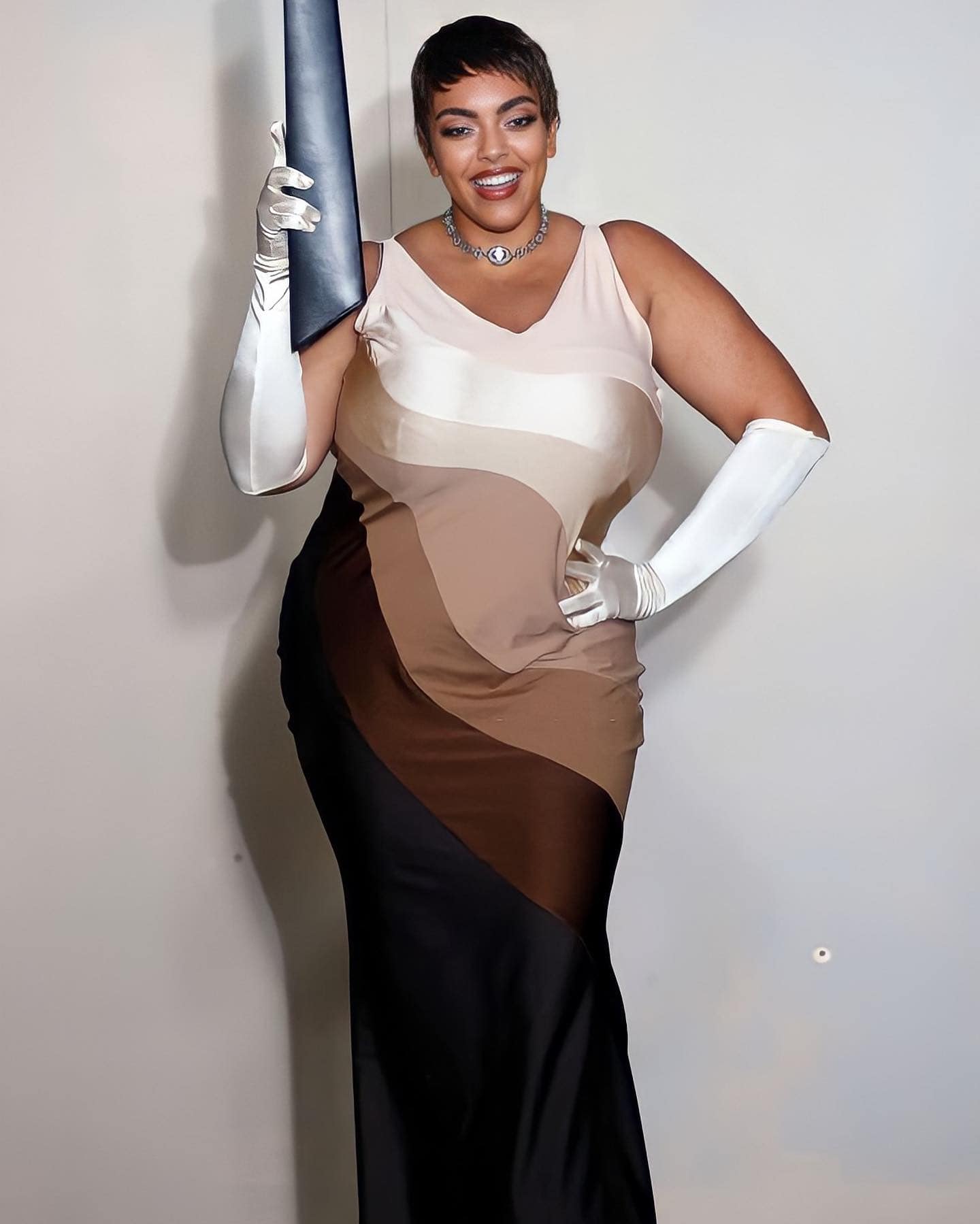 Weinsanto's background as a ballet dancer often finds itself informing the performance element of his shows, as one of his collections featured live acrobats, and his casting often plucks faces from the world of the performing arts. His significant pull (significant for an emerging brand) is equally impressive, as at his debut Gaultier, Adrian Joffe (president of Comme des Garçons) and Simon Porte Jacquemus sat front row.
One of a number of designers recognising the potential in emerging fashion hubs, Weinsanto took part in Dubai Fashion Week this March, getting the concept of re-staging a show right when he tapped Tunisian model Ameni Esseibi, the first curvy model of the MENA (Middle-East, north Africa) region and an ambassador for the Arab Fashion Council, to walk his show.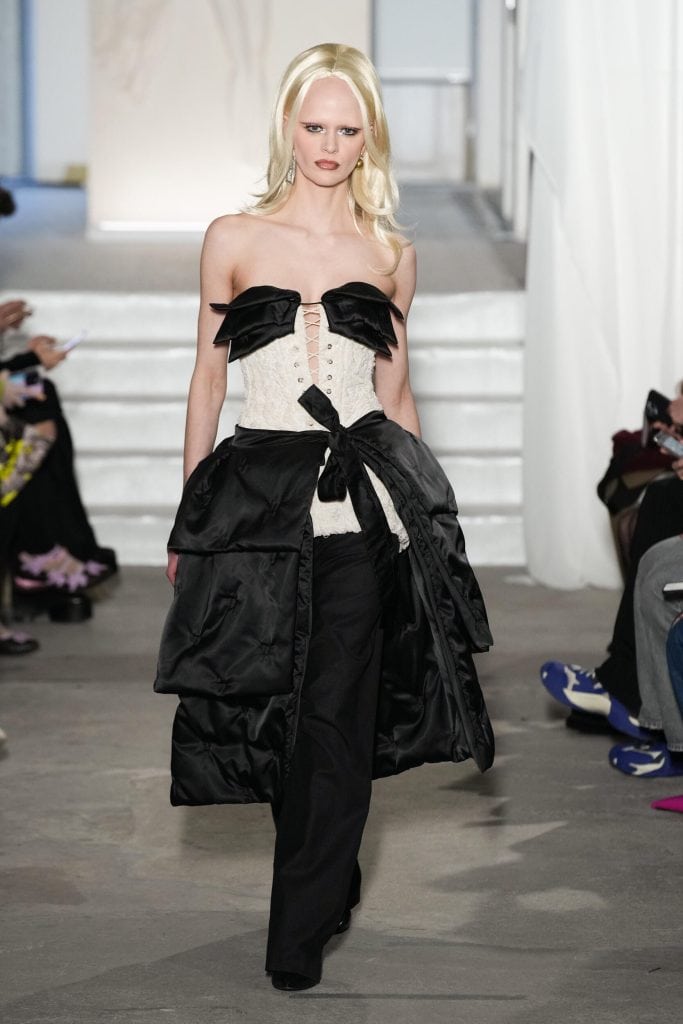 Duran Lantink
Moving from off-schedule to on for the Dutch designer's first show this season should be smooth-sailing for Lantink who has demonstrated a confident grasp of how to merge creativity with commerciality. Taking a left-field approach to design, which is redefined each season, his re-purpose of overstock from his fellow designers (and like Dapper Dan before him, has been known to splice up a Louis Vuitton bag or two) has become a bit of a calling card that has seen him already chalk up his first custom Met Gala creation. Fans from the music world have also come calling, and he has developed bespoke looks for Billie Eilish and Janelle Monáe (the vagina pants he designed for her 'Pynnk' video gaining him noteriety) and Beyoncé for her Tiffany campaign.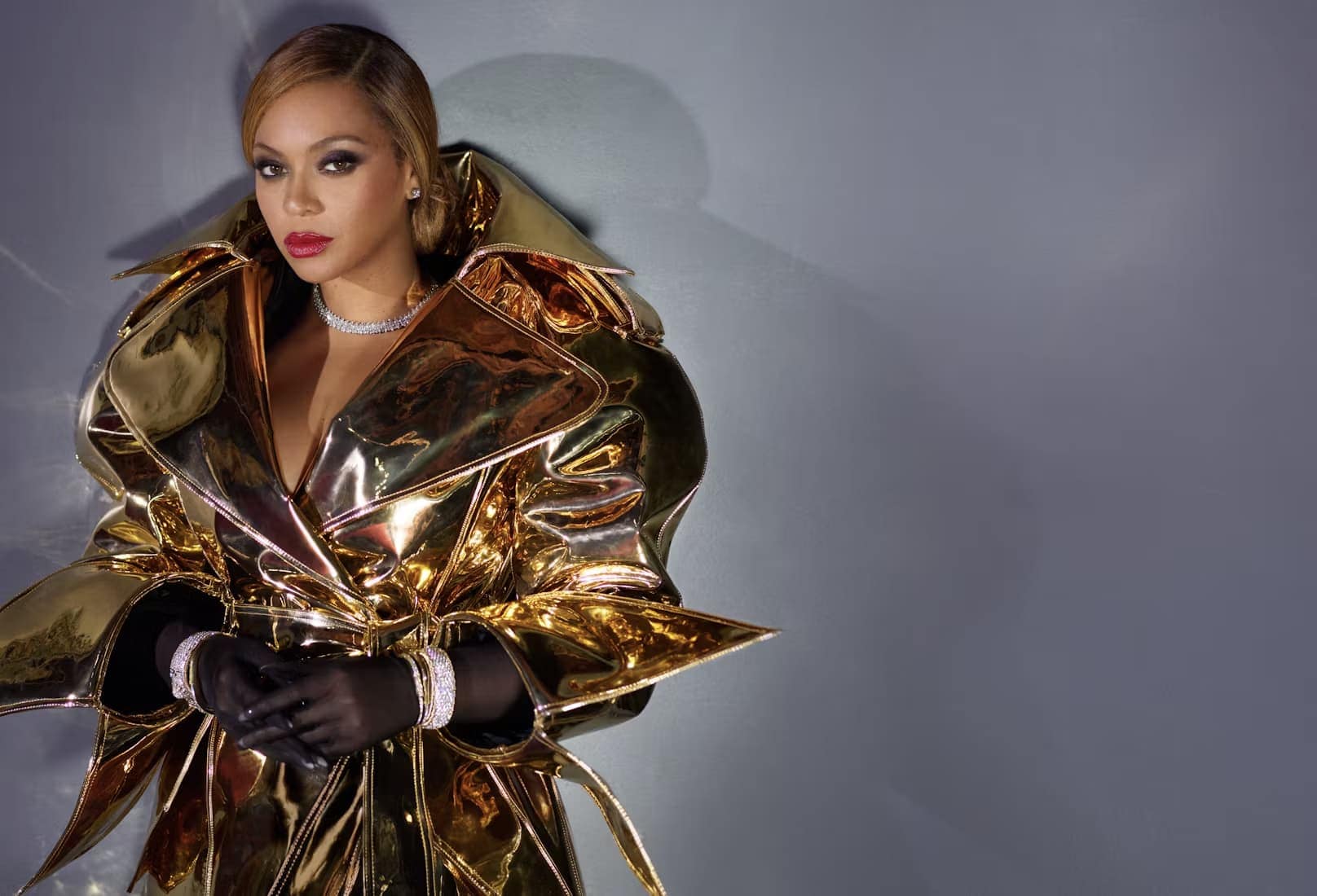 Taking a fresh approach to sustainable design as his raison d'être, his debut show encompassed 'stuffed' army fatigues, Burberry trench coats, and glittery evening gowns reminiscent of Rei Kawakubo's perpetually referenced 'Body Meets Dress, Dress Meets Body' Comme des Garçons collection, which ironically was plastered on posters across the city to advertise the Palais Galliera's 1997 Fashion Big Bang exhibition around the same time as his show. He has also dabbled in bomber jacket bodysuits, and chubby furs in buttermilk, as well as balaclava dresses. How these pieces will translate at retail is a question that is already being tackled by the likes of Marine Serre, so the industry would do well to follow Lantink's trajectory carefully, especially if it is serious about tackling the issues of overconsumption and overstock.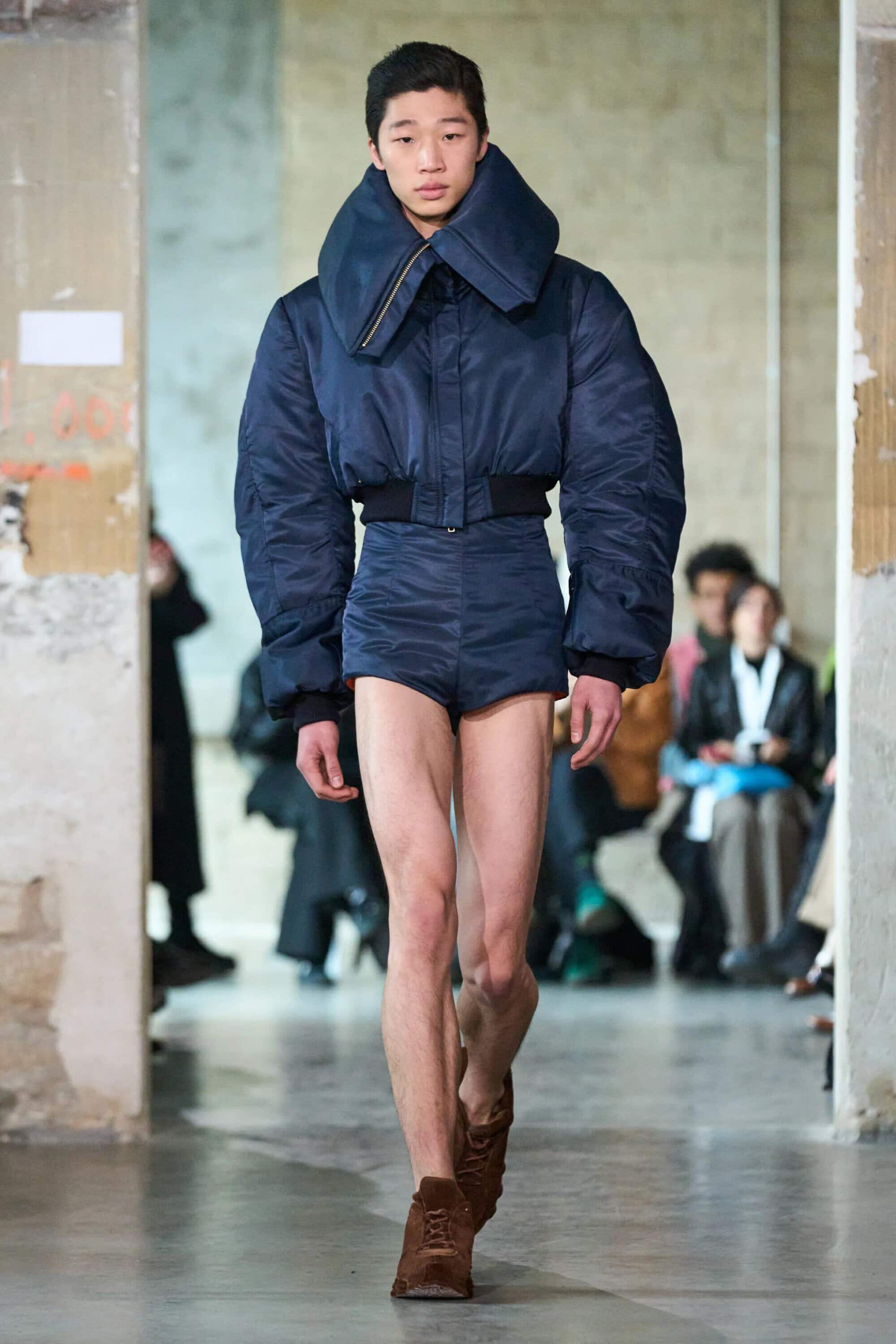 ---