The 'Future of the Store' lies in Repurposing Retail Spaces asHybrid Hubs that Champion Experiences, Discovery, and Entertainment.
By Angela Baidoo
The idea of investing in entertainment at retail has been gathering steam over the last decade. Everything from hospitality to wellness, and co-working concepts have been tested from a luxury level, right through to value-led retailers.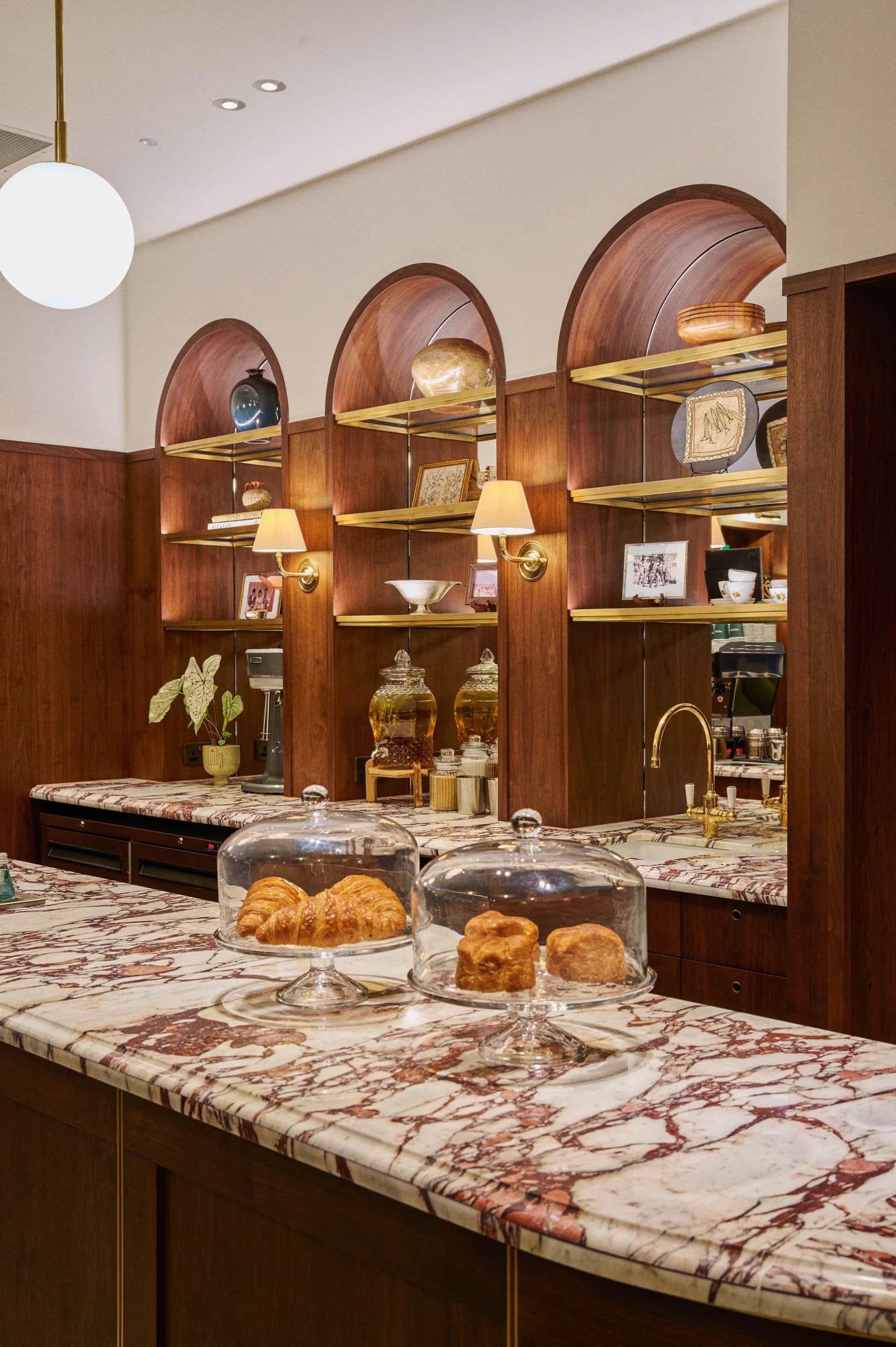 Brands from the old guard to the new are realising the potential of encouraging dwell-time over the traditional hard-sell, in other words if you build it, they will come, and if you include a coffee shop or Skate Bowl they will stay and spend. While it may not be as simple a formula as that, marketers and strategists are increasingly considering how to curate community both physically and digitally. As there is money being left on the table by not creating an emotional connection through retail spaces, whether they are permanent, temporary, or transitory.
The draw of creating a dwell-first concept is that it offers a blank canvas for experimentation, drawing-in new audiences, and the chance to hack brand codes outside of the constraints of restrictive guidelines that are often imposed when it comes to developing new outposts, whether that be in first or second tier cities, malls or main streets.
Here at The Impression, we're taking a look at what it takes to create a compelling store experience that re-focuses on the 'Dwell over Sell' shift, attracts potential new customers, generates press-worthy moments, and amplifies a brand as a cultural tastemaker.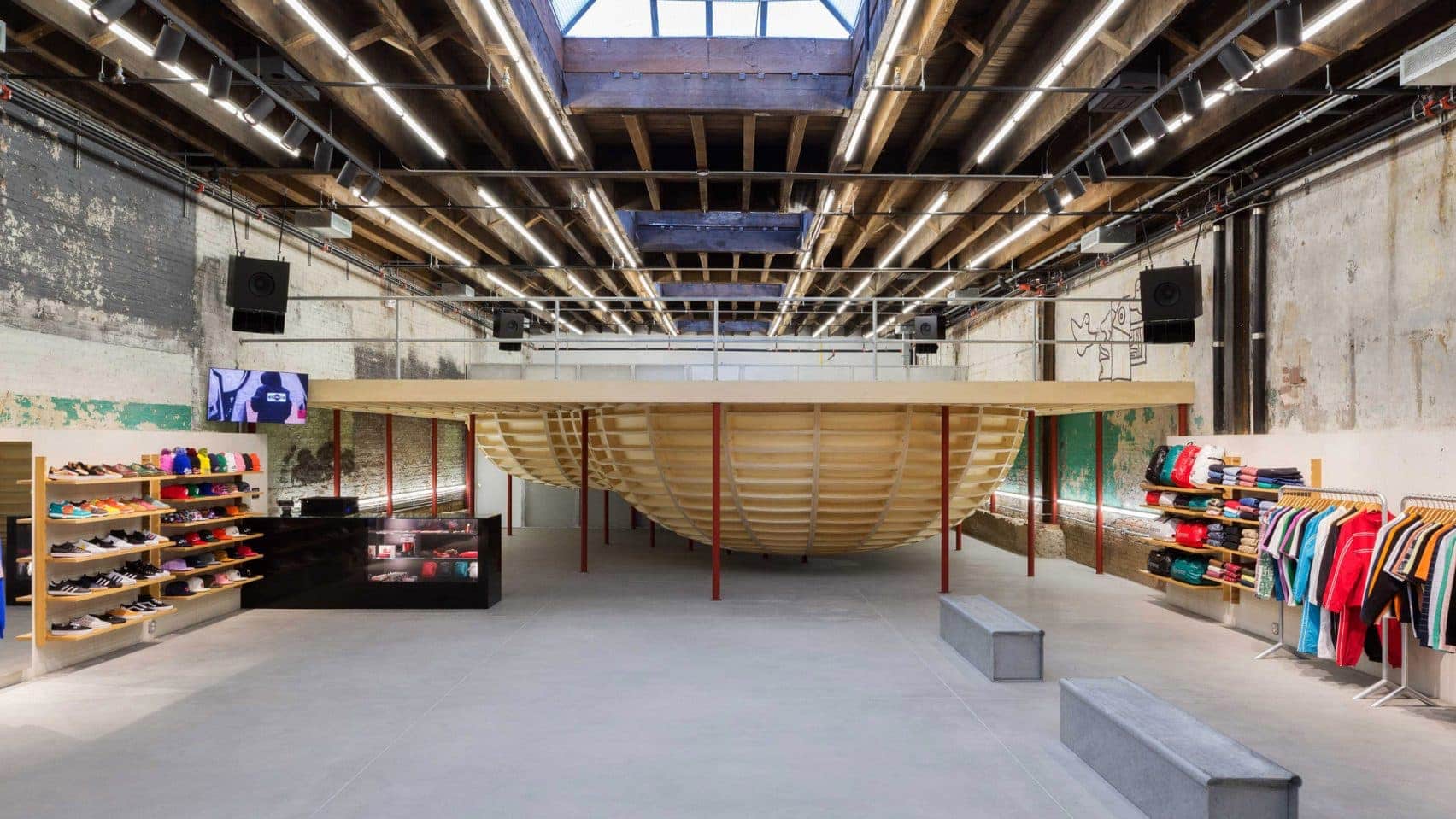 ---
Key Takeaways
• Embrace the possibility of a future where your store focuses on selling nothing at all, except an immersive experience, that will be more valuable than a tangible physical product.
• Migration away from city centers, has emptied (larger format) stores and impacted footfall, look at the opportunity of giving some of the selling floor over to experience to allow customers to reengage and return to bricks-and-mortar spaces.
• Invest in ways to create an emotional connection with customers through the social cache of the in-store experience, which encompasses the breadth of wellness, play, education, food, and hospitality.
• Tap into key dates across the social calendar to plan activations that will resonate across the generations.
• Consider bringing on specialists in their respective fields to re-train staff to give the customer the best experience.
We are in a time of over-stimulation, high-expectations, and financial worries, which are all affecting purchasing behaviors, leaving room for brands to provide an escape through entertainment, wellness, family services, and seasonal food or hospitality opportunities within the bricks-and-mortar store.
---
Index
1. Combatting the Cost-of-living with Creativity
2. Optimise Immersive Experiences which Double-Down on your Brand DNA
3. How the Third Space is taking First Place when it comes to Innovation in Retail
Combatting the Cost-of-living with Creativity
2020 was a turning point for many in the retail sector, as sales moved exclusively online and footfall was non-existent, there was a collective re-evaluation of store portfolios and as was the case from luxury to fast fashion the shutters came down for the last time on a number of beloved locations. The iconic Topshop flagship store on London's Oxford Street, which had stood as a beacon of teenage fashion fandom since 1994, and the Barneys New York department store, that will forever be solidified as a symbol of wealth and status in the annuls of fashion history, both on-screen (their infamous black bags were a regular guest star on shows like Sex and the City and Friends) and IRL, took a final bow in February 2020, after nearly 100 years in business. These are just two prime examples of the roll call of store closures that succeeded the pandemic, but the commonality they share is a failure to move with enough speed to meet the changing needs of an increasingly savvy and digitally connected customer, who can scan for a million versions of the LBD hanging in-store, and so needed a reason to venture into a bricks-and-mortar space. Because why leave the house when everything, and nearly anything can be delivered within the hour? So, when stores re-opened, there was a collective ask by the consumer of why they should return, and many well-known industry names without a compelling reason found themselves falling by the wayside due to this shift in consumer behavior.
Post-pandemic, and headlong into a cost-of-Living crisis, retailers are learning how to build in resiliency and adjust for changing consumer sentiment, by putting in place contingency plans to flex as regularly as consumer behavior does. Now, with consumers keeping a keen eye on their budgets, brands who look to provide an escape through entertainment or experience are becoming ever more relevant in today's retail landscape.
For those who operate in the luxury space, which exists outside of the value and discount chain arenas, enticing customers to shop at a time when they are mainly incentivized by deals will take more than a well-curated assortment and brand equity. Brands need to put values-led experiences driven by their unique DNA front and center. In developing these experiences they will need to consider when, where, and if they need to sell. Using storytelling as a tool to evoke emotion and regain relevancy in their customers' lives. This will be especially pertinent to the Gen Z cohort who are particularly susceptible to disruptive ways of being sold to, whether that's a collection drop at 3am in a parking lot or cracking a code to score a limited edition NFT.
It may seem counter-productive for a customer to leave a store empty-handed, but the premise of the 'Store (Experience) of the Future' is to build a relationship, nurture that connection, and grow a loyal community, and if done right, it can be repeated at scale to grow sales.
Retailers looking, not just to succeed, but to thrive in a shifting landscape need to re-calculate their 'Come for the X but stay for the Y' equation. Having one of the best products on the market is not enough, as today's consumer with their lower attention spans and omni-channel options are seeking to be more than sold to, they want to leave a store rested, enlightened, or having picked up a new skill.
Optimise Immersive Experiences which Double-down on your Brand DNA
As the experience economy entered its sophomore phase in the mid-aughts, brands started to first introduce nail salons, tarot card readers, and coffee shops onto the shop floor. Tracking the positive sales trajectory, this was followed by a ramping up of efforts, with everything from virtual slides to rooftop restaurants, and art galleries being launched.
There is now a concerted effort by the industry to pour into immersive experiences, to give consumers the chance to buy into or connect with brands in a more purposeful way. A new form of stealth consumerism if you will, where a customer can visit a store for a coffee and a co-working session while eyeing that tote bag which has been strategically placed at eye-level. And while they may not purchase anything (except for maybe a day pass, and several coffees) on the first visit, by virtue of simply immersing them in the brand space, the odds significantly increase on the third or fourth visit of them deciding to treat themselves. Encouraging repeat purchasing through service, stealth-selling, and experience.
This evolved method of soft selling can breed goodwill with consumers and show them brands are invested more in their customer experience, which many have voiced has been lacking, as businesses struggle to recruit in the wake of 'The Great Resignation'. In the near future the focus needs to shift towards customer service, interactive events, space for discovery, and evolving entertainment to win hearts, minds, and market share in an uncertain economy.
The task to transform the in-store experience needn't be a daunting one, as spend earmarked for the old 'Store within a Store' concept can be invested in 'Experiences within a Store', allowing for partnerships with entertainment specialists to create immersive spaces – from spas to mini-roller rinks to gaming pods. Large-format retailers who may find it harder to pivot to this new model, can also engage with consumers through this method by testing out different concepts in smaller locations as a way to gather data and de-risk investment.
Through the medium of experience, brands can offer their customers something they can only come to them for and won't find anywhere else.
Case Study: Burberry x Dazed Whitby Street Takeover – Prior to UK Pride Month, Burberry facilitated a cross-cultural collaboration with Dazed magazine. Forgoing the chance to shift a range of merch or launch an exclusive drop, the British heritage house instead took to cultivating a festival-style event at the expansive destination. Over the course of a weekend attendees could get a fresh haircut, screen-print a canvas tote, have a drink and network on the rooftop bar, take a workshop in flower arranging, or listen in to a sofa session talk on accelerating the creative journey. Reaching out to industry tastemakers to take a space within the venue, saw queer black platform Prim, set up a library on-site, as well as celebrity barber Dat Barber Nat, offering free shape-ups in his pop-up shop.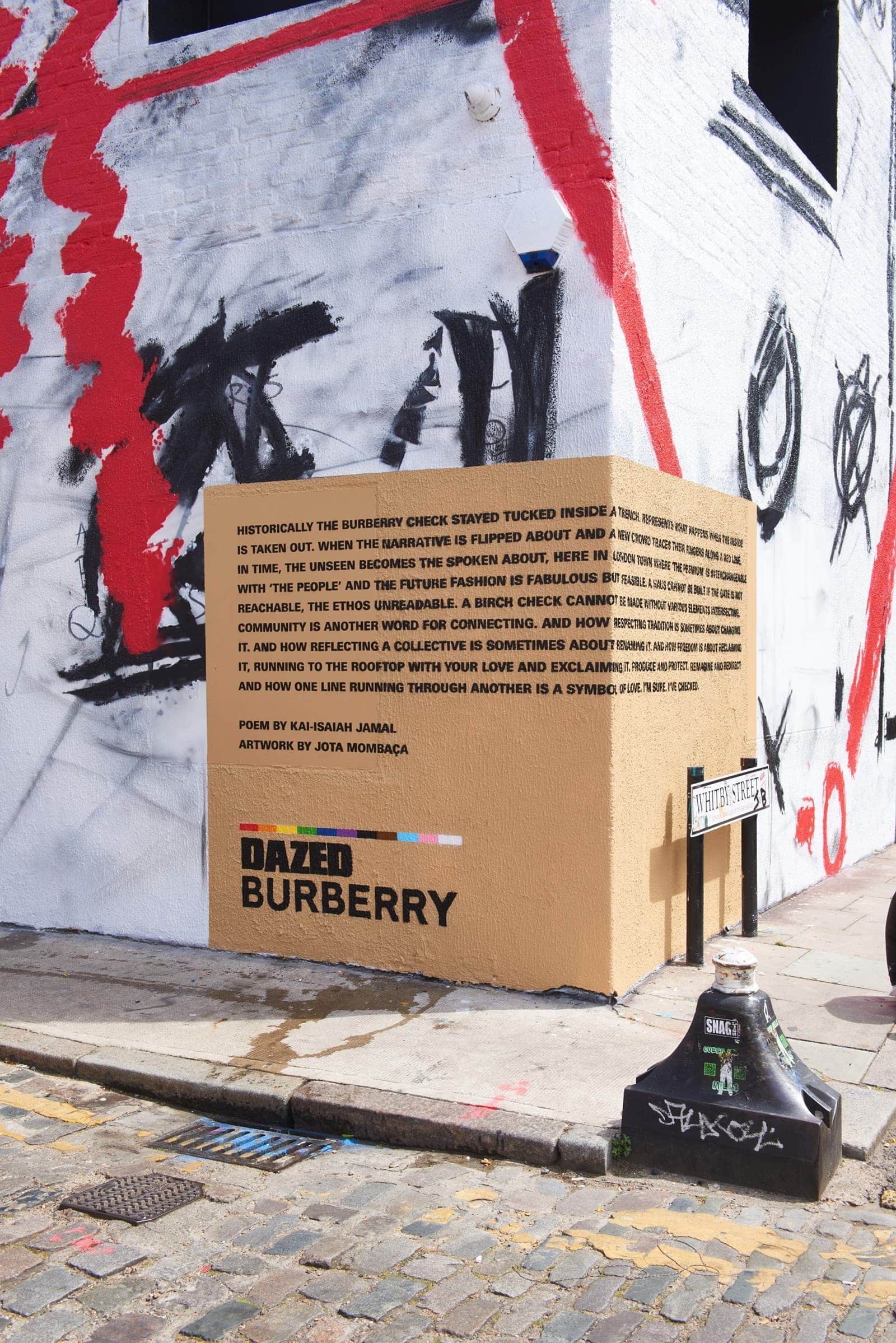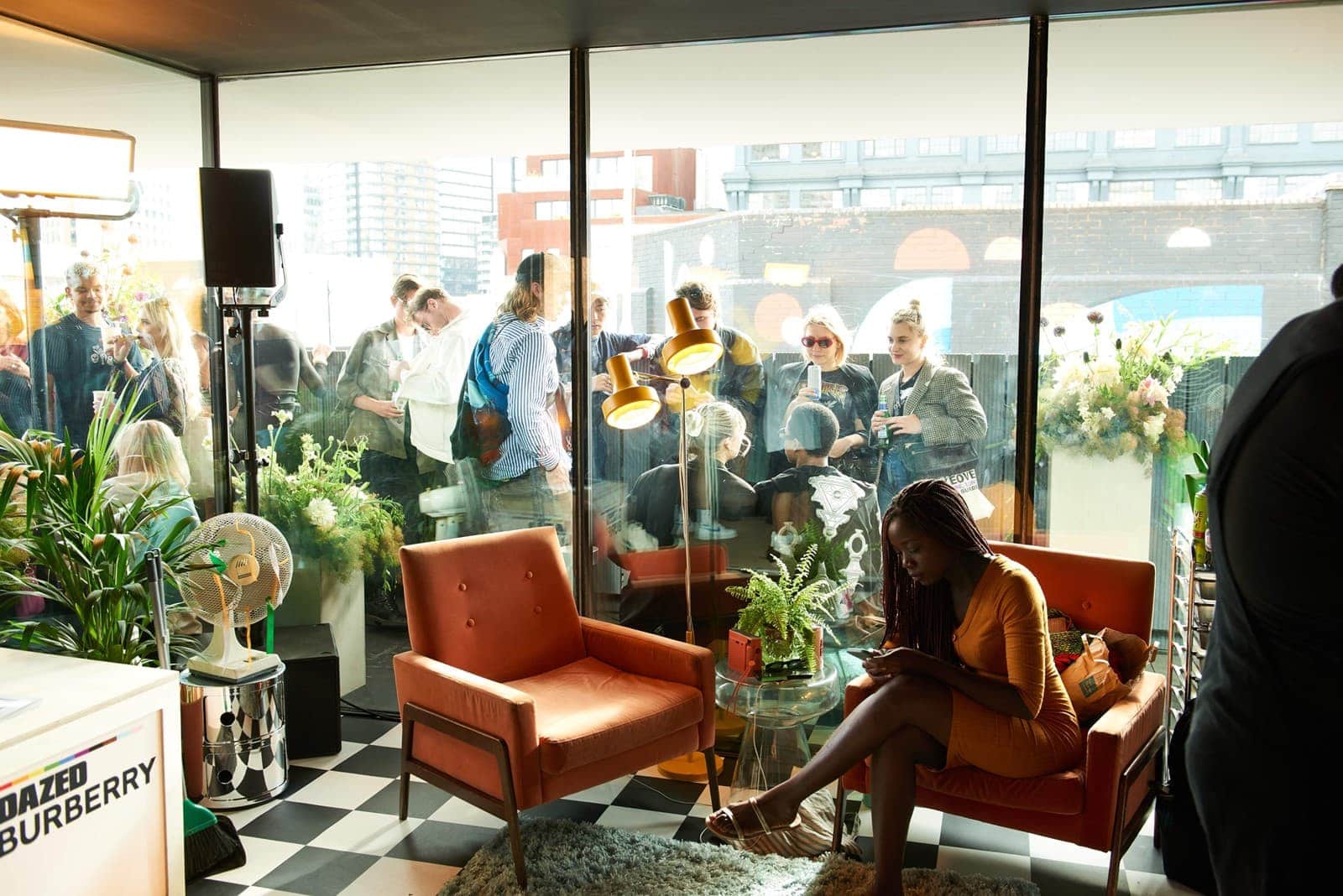 How the Third Space is taking First Place when it comes to Innovation in Retail
Ushering in yet another evolution of the retail environment will mean the ability to act with agility and be more reactive when faced with unforeseen outside forces – pandemic, war, recession. As we move away from static store formats that only see a re-vamp every few years, both young start-ups, and legacy brands will be able to compete on a level playing field. By consciously tapping into what the consumer wants, not necessarily over the long-term, but in the present moment. As mentioned above, currently we are in a time of over-stimulation, high-expectations, and financial worries, which are all affecting purchasing behaviors, leaving room for brands to provide an escape through entertainment, wellness, family services, and seasonal food or hospitality opportunities within the bricks-and-mortar store. With the testing of these new operating models, retailers can consider what comes next in their concept-blend strategies.
Post and pre-pandemic we saw the introduction of cafes (Ralph Lauren), spas, drive-in cinemas (Jio World Drive Mall, Mumbai), and children's playgrounds (Uniqlo Park in Yokohama), but as shoppers become more demanding and these in-store additions become the norm, retailers should be looking to the future and the ways in which they can create a point-of-difference, not only at their flagship stores, but also on a local level by downsizing the essence of each experiential concept to fit into a pop-up space or mobile experience.
The following industry examples outline the ways in which there is scope to push the envelope, while continuing to engage core customers, and entice the next generation back into the store.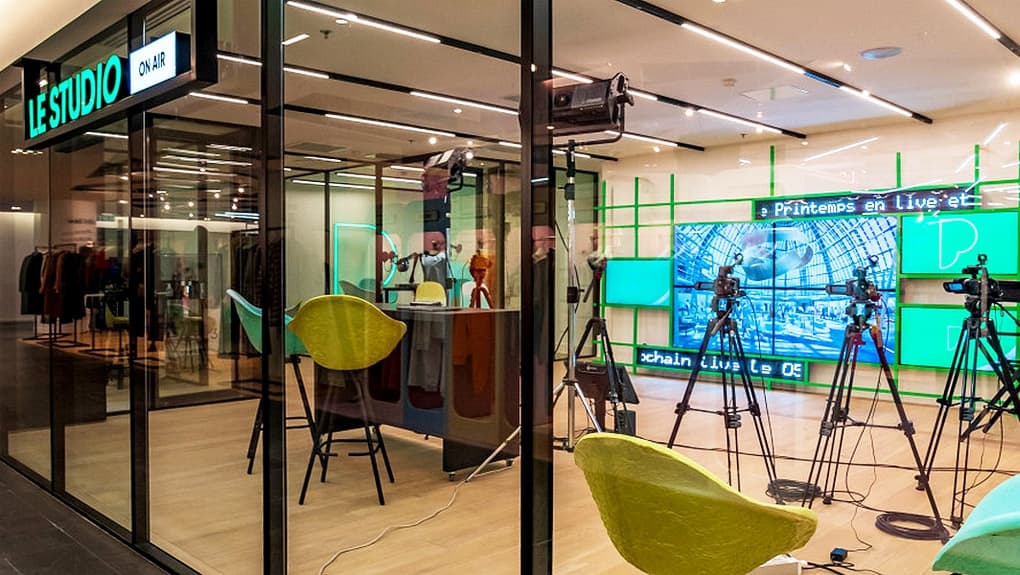 Printemps Paris: Podcast Studio – With the Podcast market expected to grow to $20.3 billion this year, from $15.6 billion in 2021 (according to GlobeNewswire), it is little wonder that the Printemps Haussmann department store is extending its podcast studio to not only produce in-house programming, but through the launch of 'Le Studio' the store is developing a content creation space for creatives to record podcasts and broadcast media activations. This will expand Printemps international outreach outside of traditional and e-commerce, with its customers able to attend recordings as well as live-shopping events that will appeal to the TikTok generation.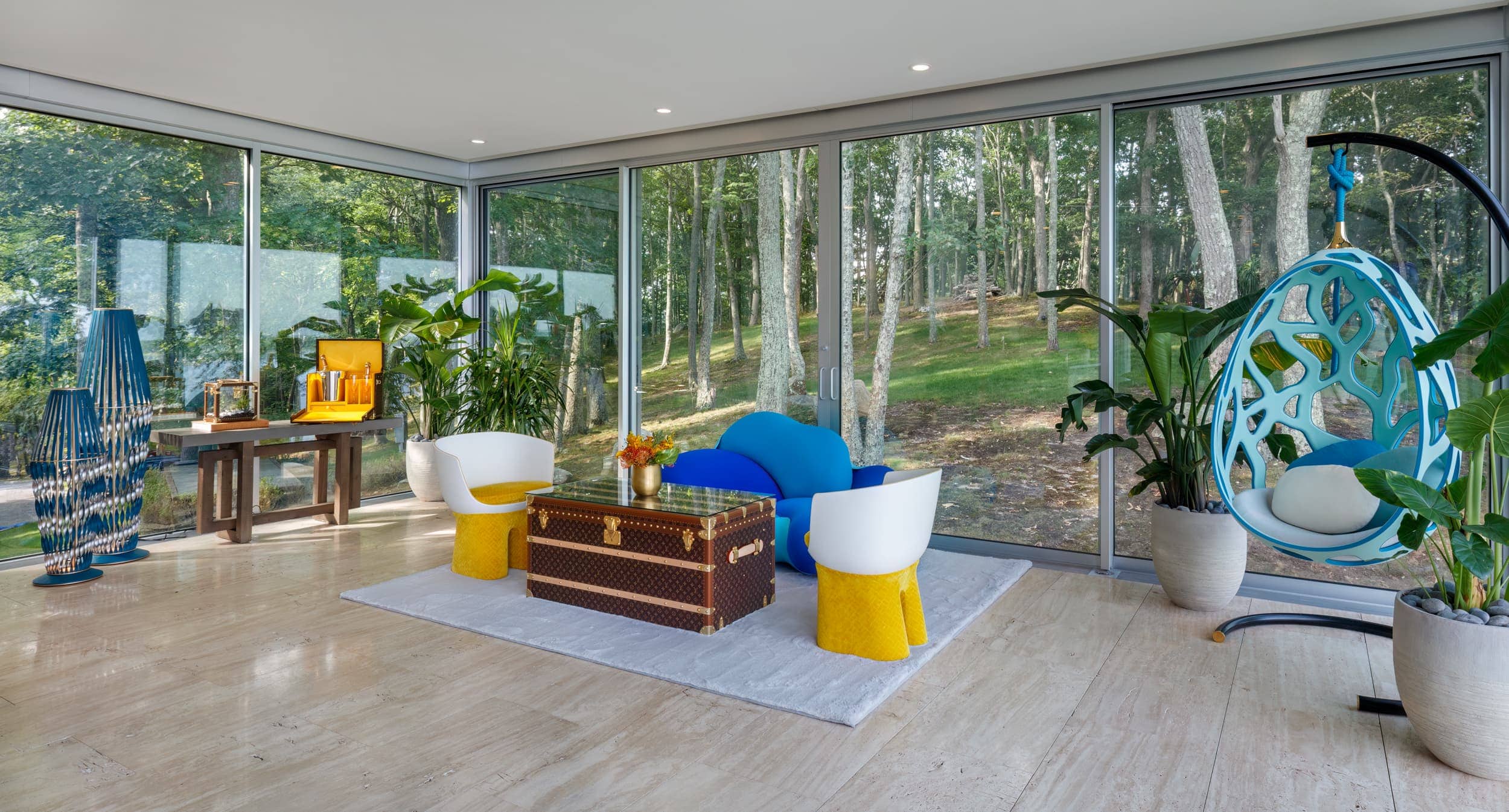 Louis Vuitton: Shelter Island – In August Louis Vuitton took the immersive experience up a notch for the ultra-high-net worth individual. Setting up 'shop' on Shelter Island, a private residence worthy of Architectural Digest was selected to showcase the luxury houses Savoir-Faire studio which highlighted the breadth of the Maison's history in craftmanship. Displaying the current collection of travel-inspired Objets Nomades as they would be styled in a purchaser's home, allowed for potential buyers to envision how the pieces would fit into their own spaces, acting as a way to connect experience with discovery, and real-world expectations. Classic trunks were converted into coffee tables, cocoon chairs by Fernando & Humberto Campana hung from the ceiling, and a monogrammed case displayed a mini drinks cabinet.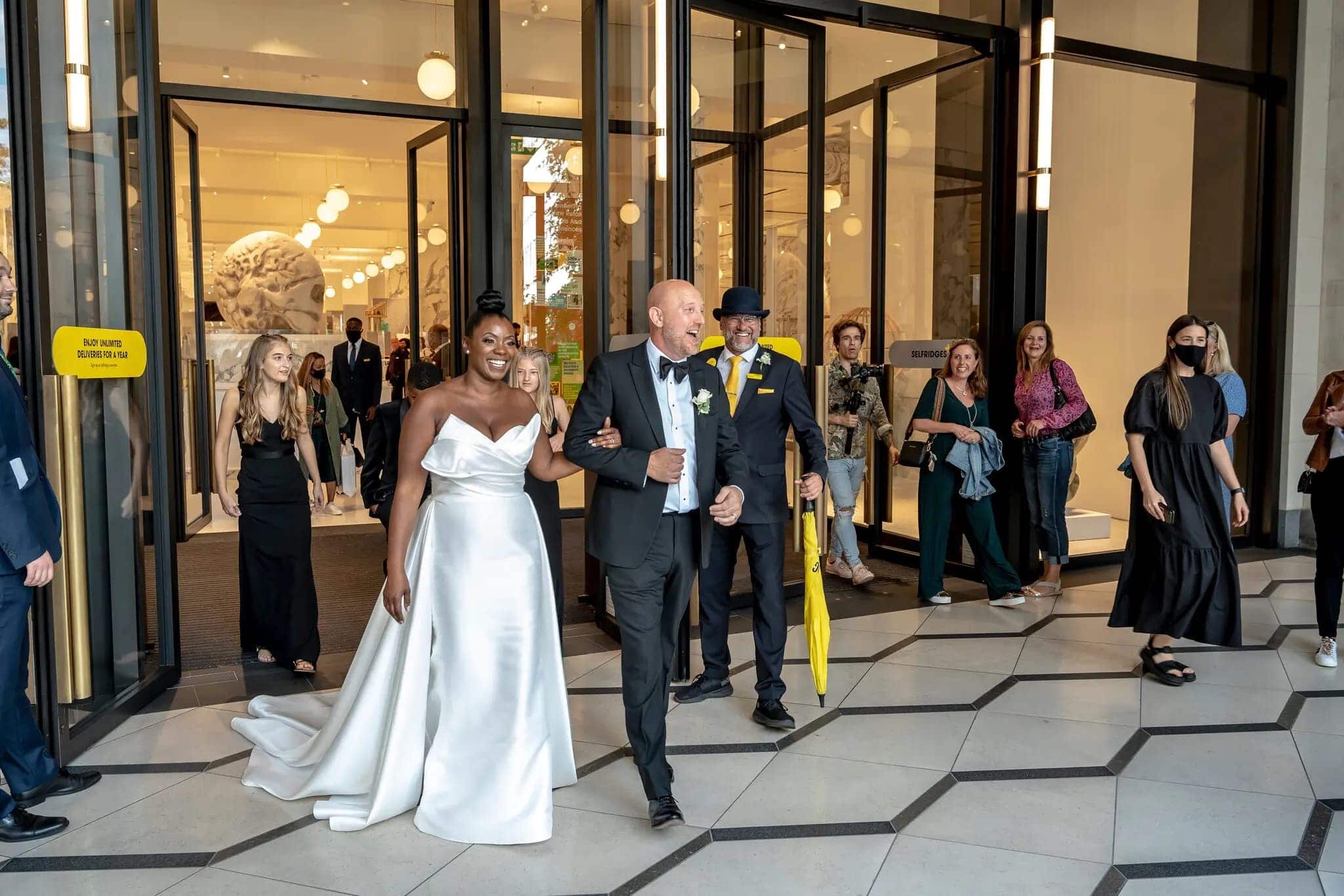 Selfridges: Wedding Service – Catering to every possible facet of a consumer's lifestyle needs, UK department store Selfridges introduced a new 'Life stage' service to their roster, namely weddings. Making the process of saying 'I Do' as extraordinary or as low impact as possible, the London outpost is offering couples the chance to get hitched in their dedicated wedding suite. With a store whose offer covers almost every category of product imaginable, they are best placed to develop a 360 degree experience, from style and beauty consultations, to dining and entertainment options post-ceremony. And with a soon-to-open hotel planned by the new owners, honeymoon accommodation will soon be added to the list of services available for newlyweds.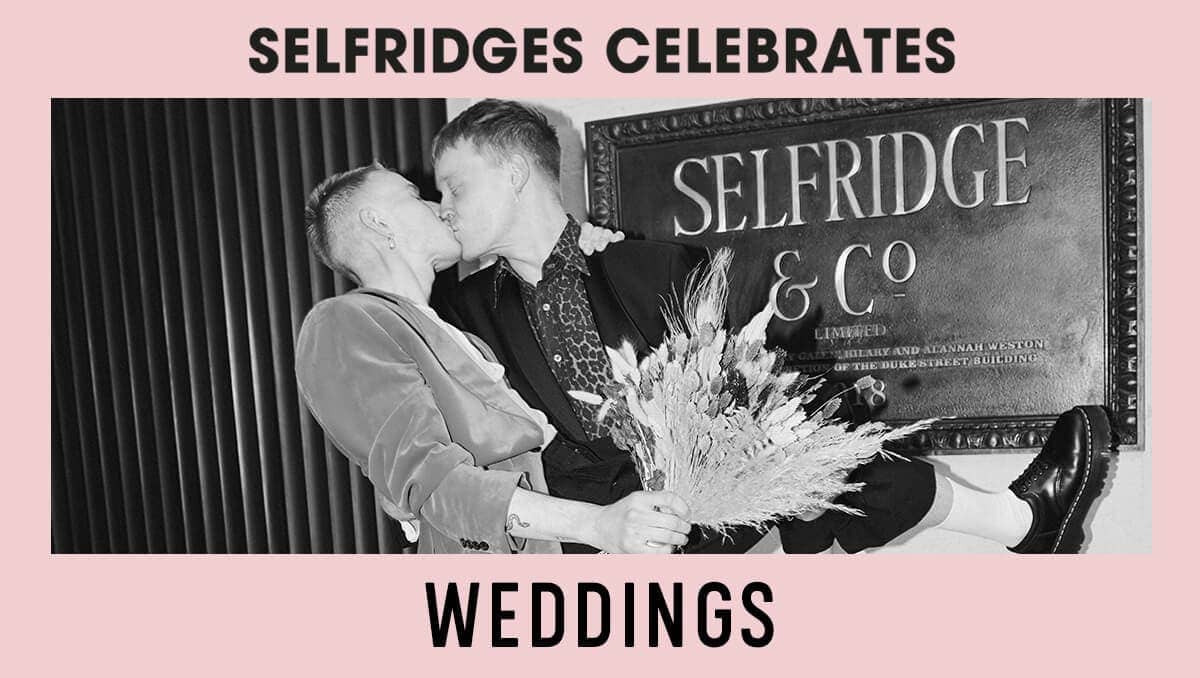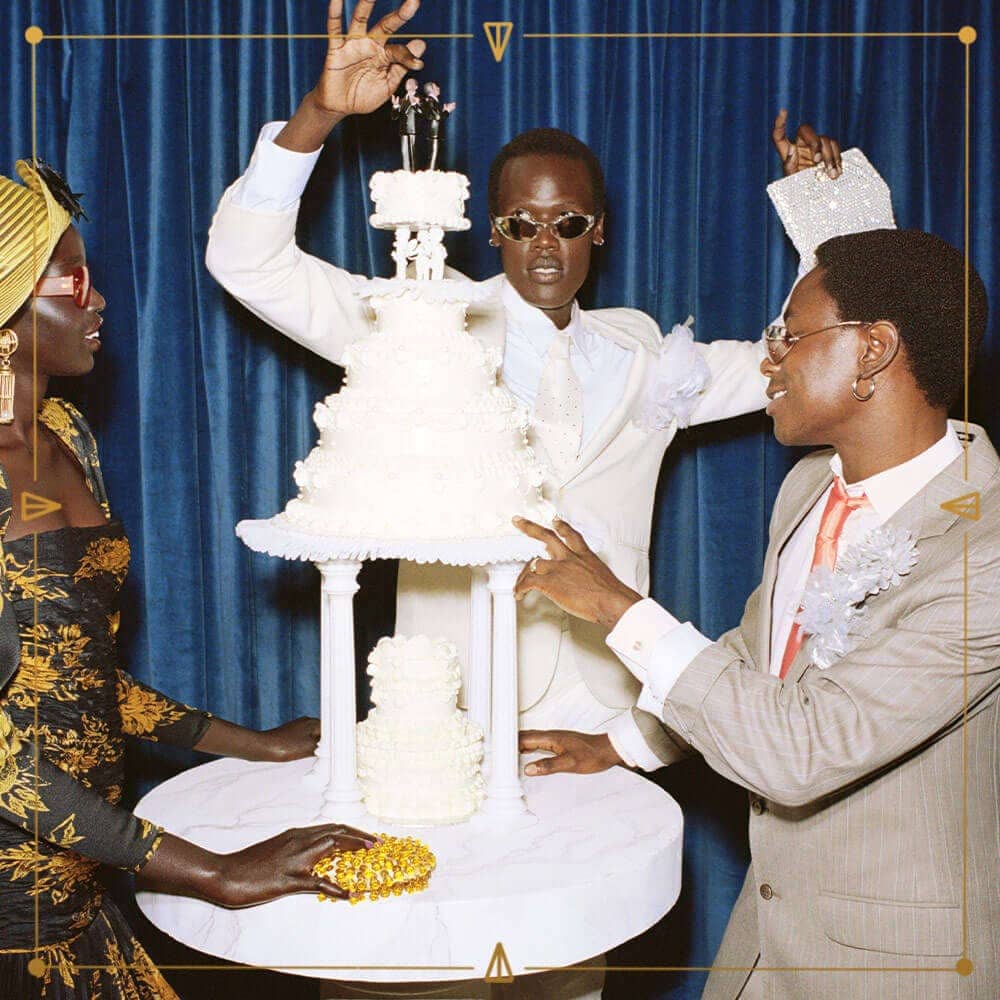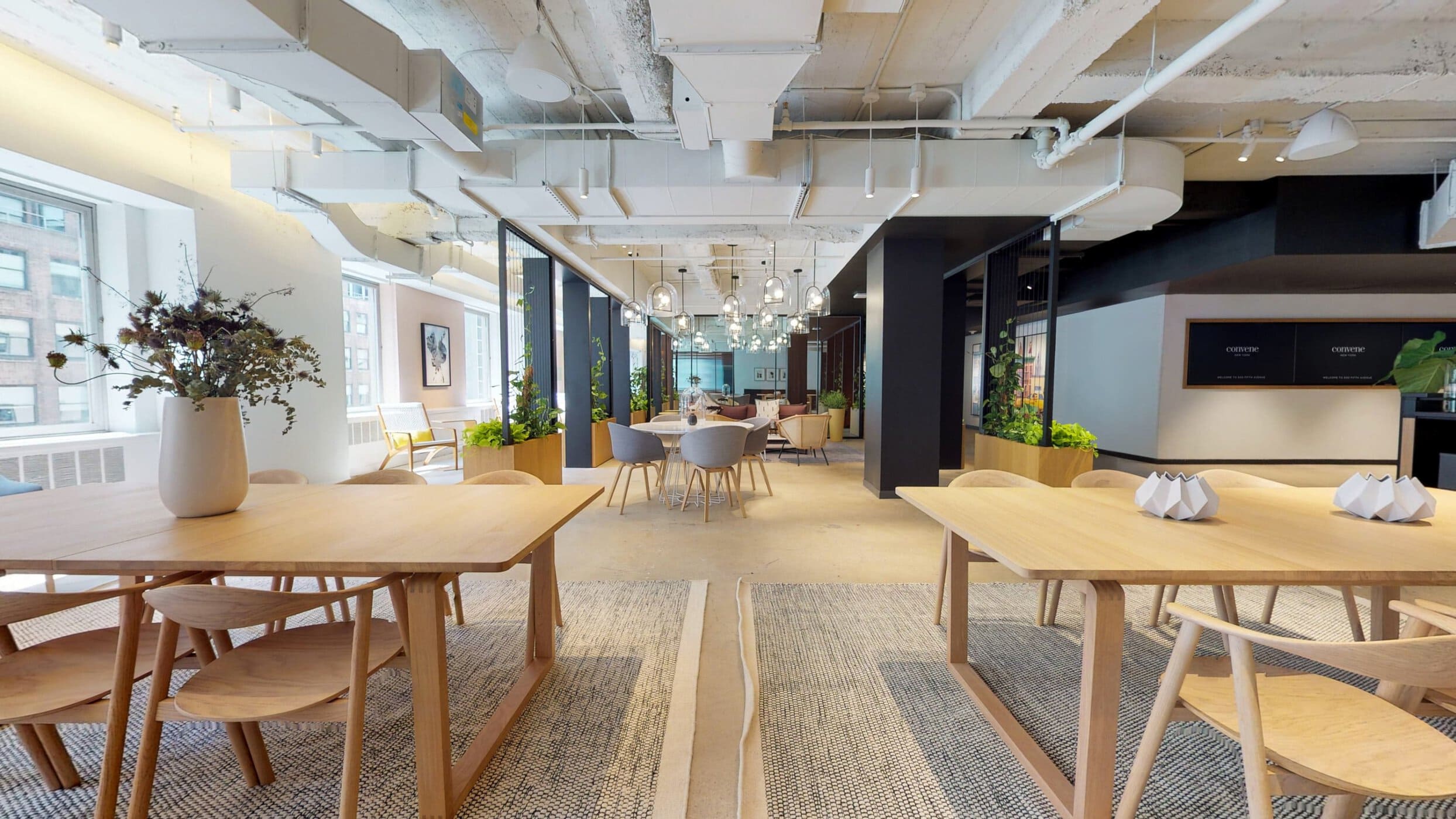 SaksWorks – Self-styled as a co-working, dining, retail, and lifestyle club, Saks is banking on the rise-and-rise of mixed-use venues to negate the over-reliance on product-driven sales. Partnering with WeWork, Saks Fifth Avenue converted a space within their store into a co-working hub. Making its services even more relevant to a local community whose evolved working patterns will resonate with this new hybrid concept. With two locations in New York, and more planned for North America the possibility for the cross-pollination of products which can be used for the interiors (such as fragrance), staff uniforms (a monthly rotation of brands), and gym (as well as post-gym beauty) kits is endless. The open-plan expansive nature of co-working spaces leaves scope for abandoned retail units – who were casualties of the pandemic – to gain a new lease of life, while reviving local high streets for the wider community.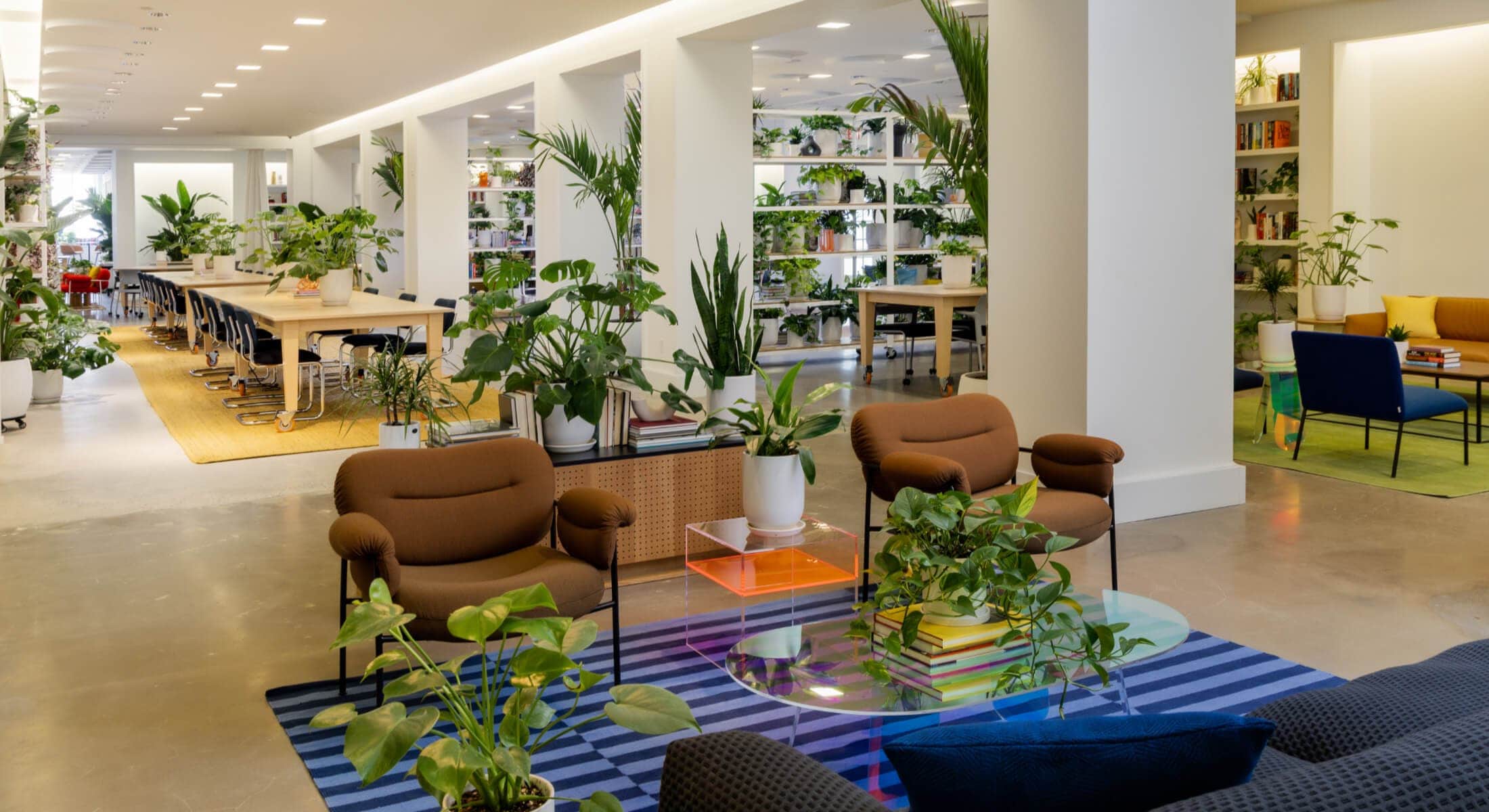 Branching out into retail-as-recreation or flexing shop floor space to embed entertainment, will help brands break-up with their over-reliance on singular revenue streams, the majority of which are achieved via product – which has led to the most recent headache which brands have been reporting, of too much inventory (a reaction to the supply-chain crisis of 2021). Diversifying the overall brand offer by encouraging the customer to dwell for longer in-store, will build goodwill and over time allowing them to foster an emotional connection, which could ultimately lead to greater sales and a larger share of customer spend.
---