By Lizzy Bowring
The new season means serious business. For those who have accomplished the art of tailoring, the sartorial spectrum has no end for A/W 23, seen in either slim or extremely broad-shouldered shapes. The latter ran through all four cities with such stealth it was not easy to miss, with brands delivering the next-gen investment pieces in presentations that disrupted traditional expectations.
Grown-up tailoring that strictly meant business came with fabulous oversized shoulder cuts reminiscent of 1980s-style power dressing. Blazers with exaggerated structured shoulders were presented with simple cut single-breasted iterations. The juxtaposition between masculine and feminine came showcased in blazers and jackets nipped in at the waist, accomplished using clever pleating and buttoning. The jacket at Givenchy bordered on a Pret-a-Couture appeal but take a look out of context, and it is the perfect item to be worn with or without a bottom piece! At Saint Laurent, nothing was abbreviated as Vaccarello took shape and volume to the extremes. Yet, the silhouettes came elegantly balanced with the season's pencil skirts and leggings, softened by chiffon bow blouses, while the shape presented one of inverted pyramid dynamism. It was a masterclass in bespoke tailoring, making everything work within the framework of garments as glamorous as they were business-functional.
Outerwear and topcoats are reviving, meaning three-piece dressing is the new phenomenon. No outfit is complete without a topcoat – Ferragamo is a perfect example of simplicity, allowing the cut to do the work. But consider this, every collection showcases a fabulous outerwear piece, whether cut in luxe leather, fluffy faux fur or soft wool – these are true investments for the future. Balenciaga presented a perfect study in extreme sartorial dressing with contemporary deconstructed disciplines. At the same time, the feminine approach came welcome at Victoria Beckham, with a cutting edge softened by a feminine silhouette.
Several designers, such as JW Anderson at Loewe, took to stripping back a silhouette, emphasizing the comforting reassurance of a simple shape. At the same time, at Simkhai, Jonathan's approach was more provocative, with skin-baring cuts – a key detail for the season. Jason Wu's oversized outerwear offset the sheer feminine clothes underneath, demonstrating a renewed focus on elegant yet functional, everyday wardrobes, a strategy that resonates and makes good business sense. The details also added a unique perspective with intricate clasps and (Givenchy) suiting with skirts spliced or pleated, adding movement against the strictness of the outerwear. There's beauty in these wearable ensembles just by the styling and play of proportions – think Prada's skinny trousers and blazers with entirely unbuttoned blouses or just nothing underneath save for a bralette. Stella McCartney continued with a collection of wearable silhouettes, the shoulders extended in jackets to draw focus on the slim waist – her masterclass in Savile Row tailoring came to the fore – it is quite a feat to carry off a broad shoulder that does not collapse. It's all in the placement of the sleeve, did you know?
Index
New York Fashion Week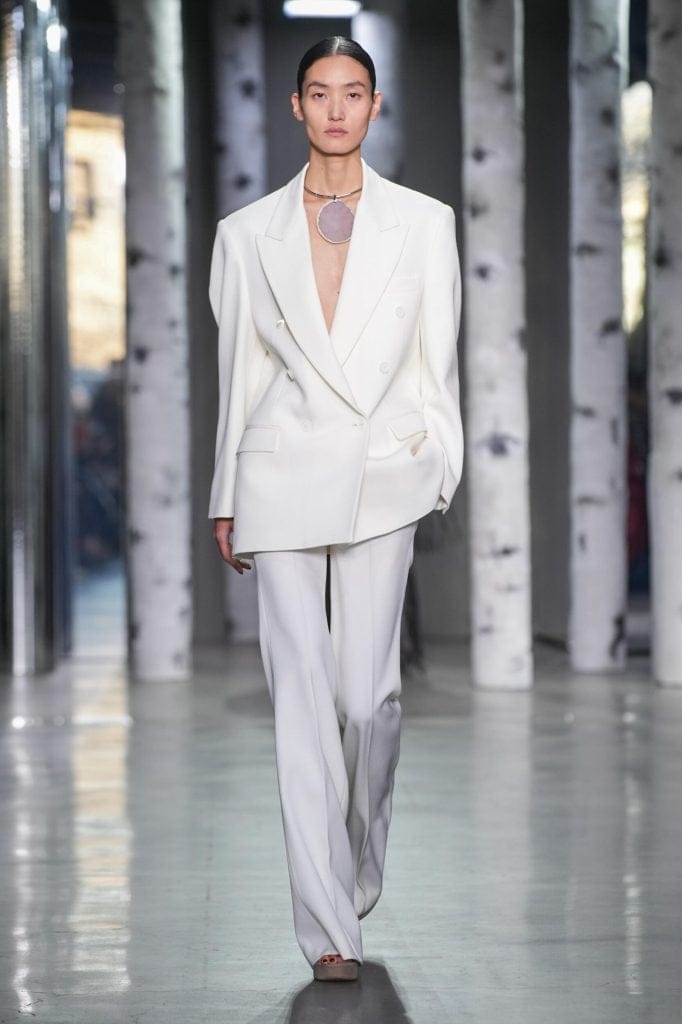 London Fashion Week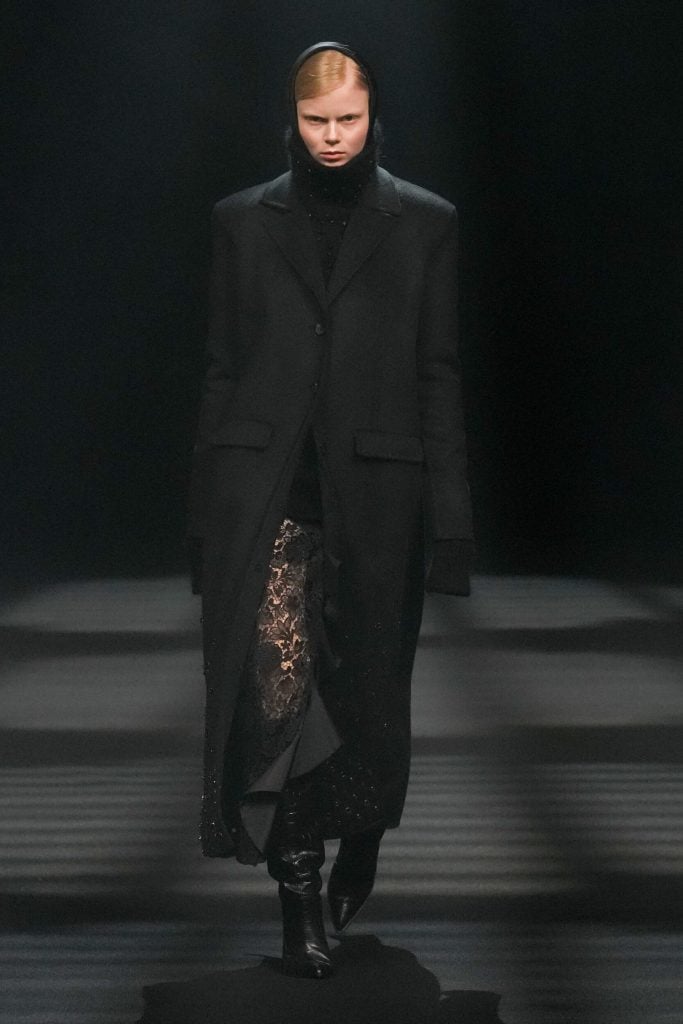 Milan Fashion Week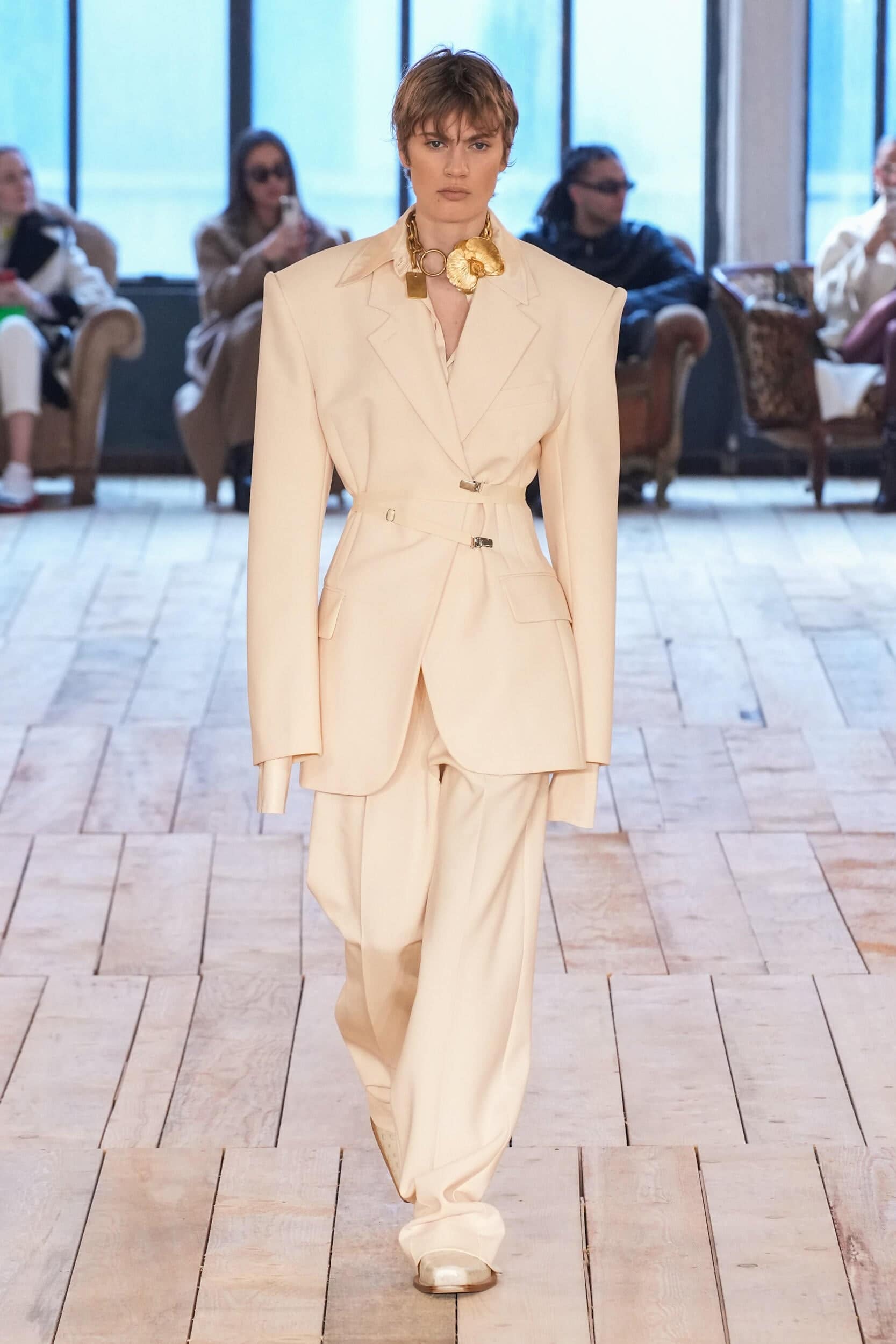 Paris Fashion Week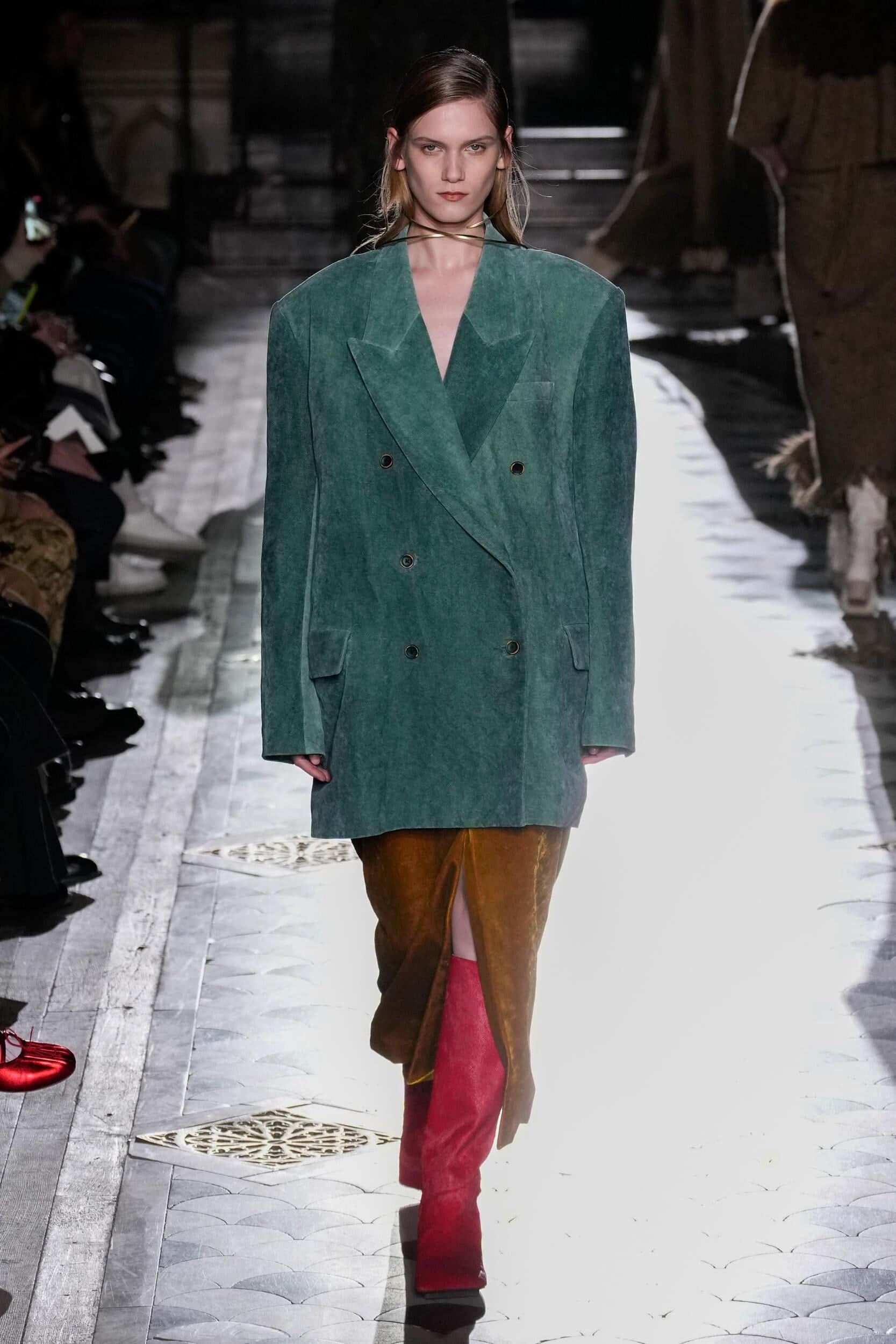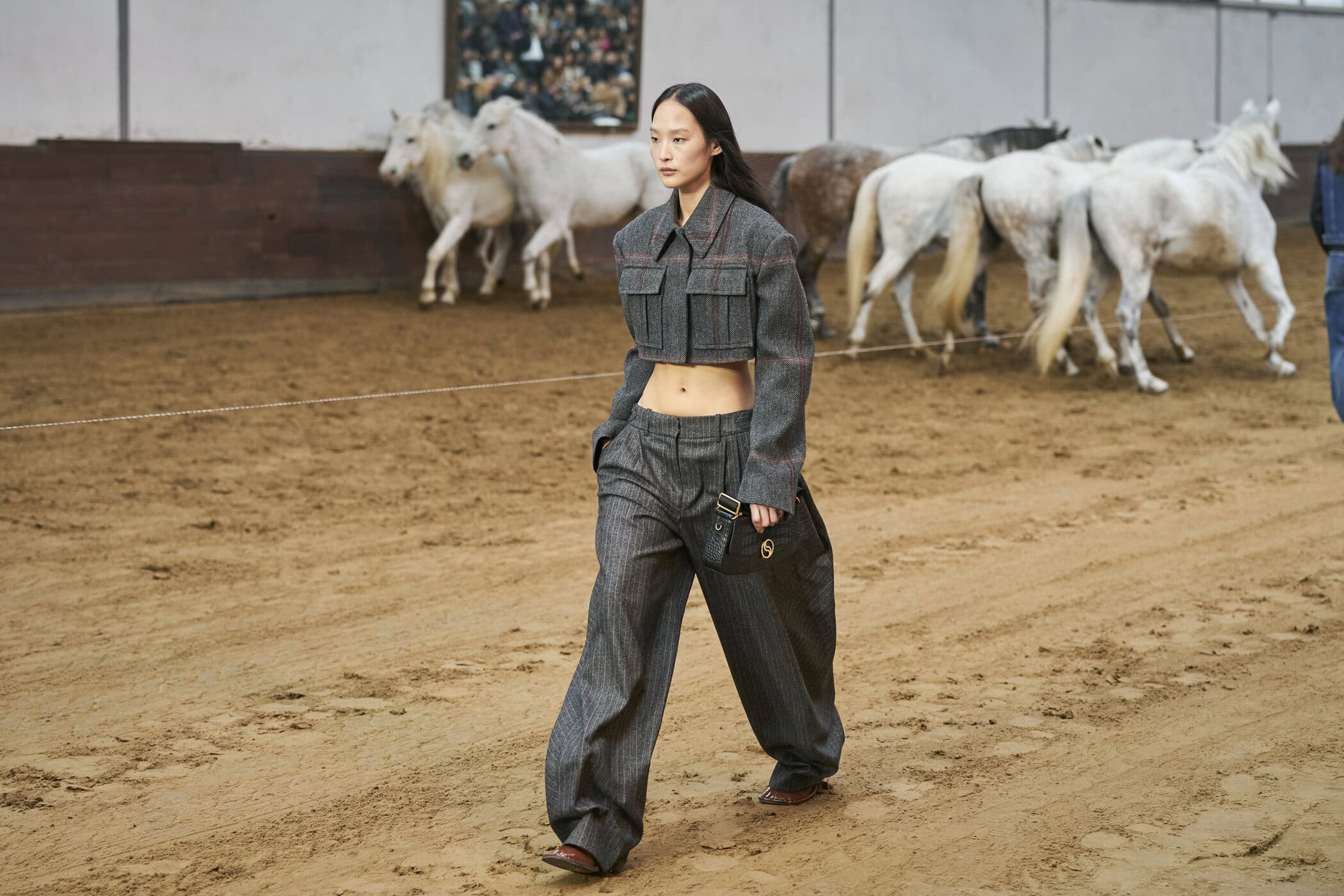 Key Takeaways
The reimagined take on tailoring emerges with a creative, bespoke aesthetic, emphasizing a renewed sense of ease with unfussy lines and oversized, masculine silhouettes. In addition, giving rise to non-gender inclusivity while bringing subtlety, intrigue, and comfort. It's back to business and about time!
---