Review of Wooyoungmi Spring 2023 Ad Campaign by Photographer & Art Director Johnny Dufort with models Eduards Kraule and Niki Geux
Wooyoungmi explores its own history as a stage for contemporary play with its new Spring 2023 campaign by photographer and art director Johnny Dufort.
Marking two decades since designer Youngmi Woo presented her eponymous brand's inaugural runway show in Paris, the Spring 2023 collection finds itself making a contemporary reconsideration of the brand's early work: a boyish contrast between volumes – skin-tight as if outgrown or very generous as if made to grow into, which inevitably evokes the dress codes of the late-1990s skateboarding community interpreted in workwear as well as tailoring – low waist lines, a sense of minimalism that is nonetheless free-spirited.
Dufort's imagery for the campaign marries these design principles with a literal sense of the theatrical. He captures his pair of models in an empty theater space, where not only the stage, but also the audience section and the top of a ground piano become their playground. The accompanying short film makes use of jumpy edits and stop motion to create a jerky sense of the surreal.
The campaign thus proposes an idea of using one's own history and memory as a creative vehicle for discovery, play, and forward motion. While it explores its own origins, Wooyoungmi is very much of the present, and this campaign confidently reasserts this intriguing dichotomy.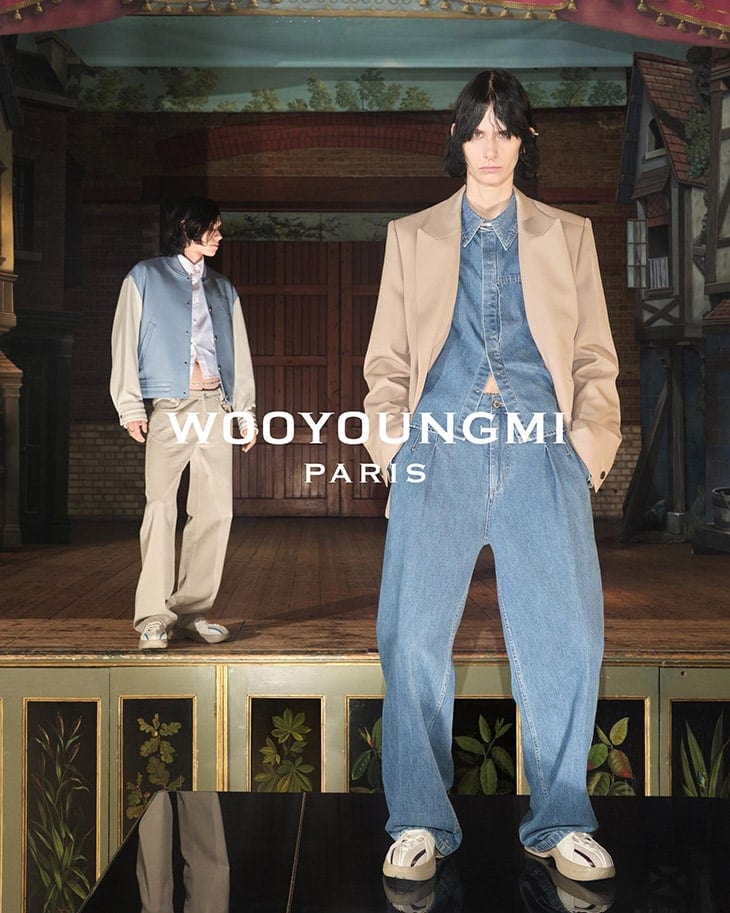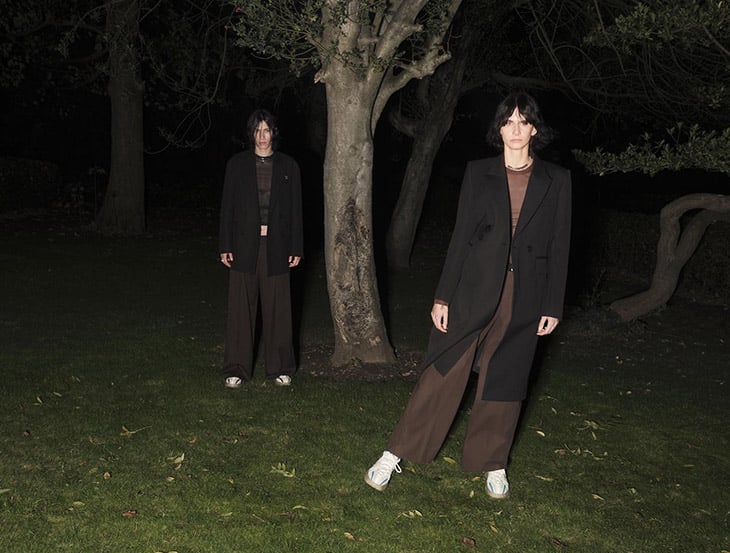 Wooyoungmi Creative Director | Youngmi Woo
Photographer & Art Director | Johnny Dufort
Models | Eduards Kraule and Niki Geux
Stylist | Marco Van den Hove
Hair | Gary Gill
Makeup | Lynsey Alexander
Casting Director | Angus Munro
Production | DoBeDo Represents
---