A Twisted Explosion
Review of Y/Project Spring 2024 Fashion Show
By Mario Abad
THE COLLECTION
THE VIBE
THE THEME
Glenn Martens was feeling particularly homespun (if not homesick) with his Spring 2024 collection that was heavily inspired by the Belgian town of Bruges. "The longer I'm staying away from home the more I'm actually connected. I really kind of envisioned this as like Gothic towers in the middle of the Belgian fields," he told reporters backstage. As a result, he reworked his usual denim tropes into twists and turns of avant-garde codes that recall his early Y/Project days with Diesel's street-cred sensibility.
THE BUZZWORDS
Subversive. Twisted. Danger: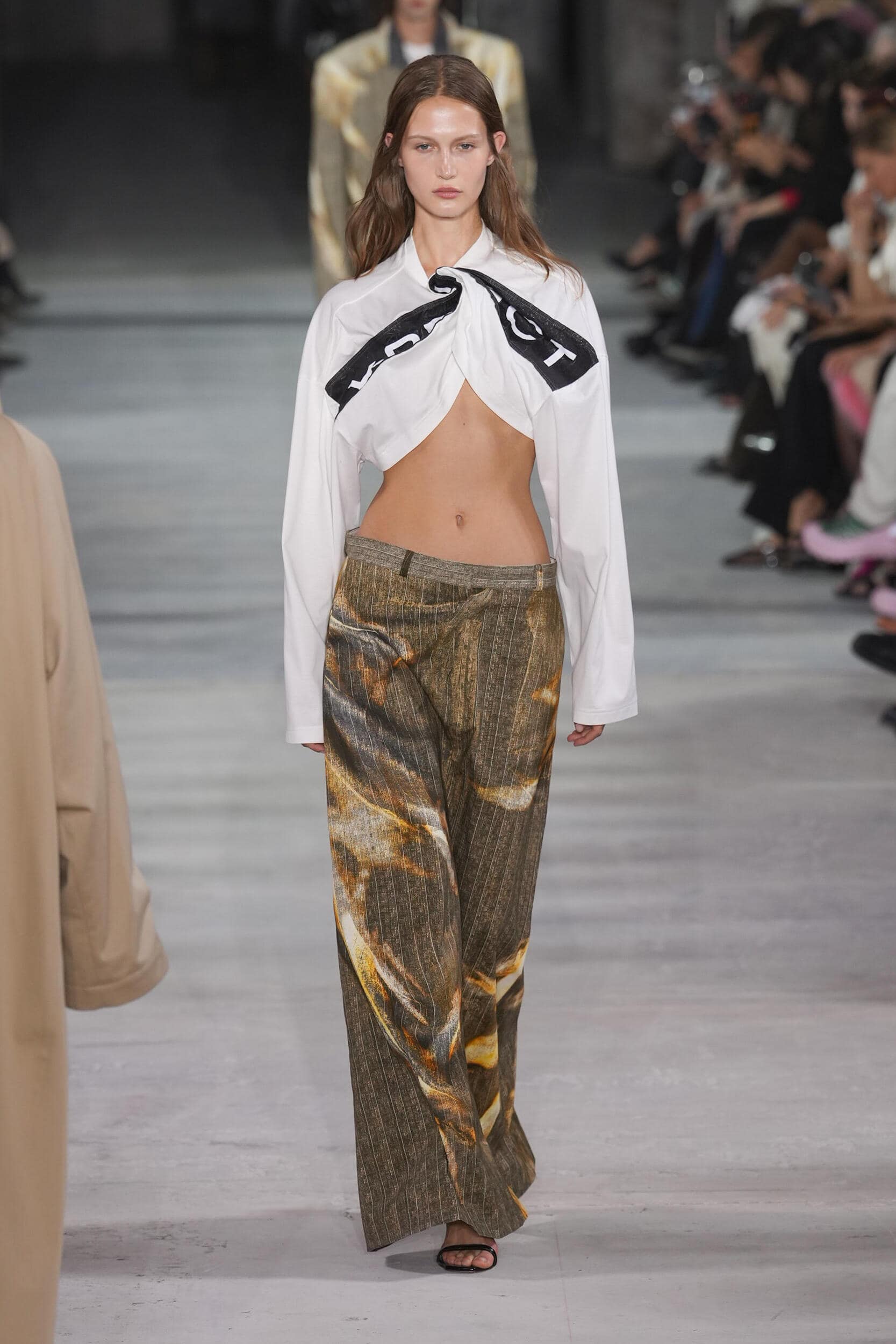 THE SHOWSTOPPER
Look # 48
There was no holding back with this look. The skirt's proportions are exaggerated beyond what's usually expected from Martens. And the top is just as much of a focal point as the skirt with the ruching of fabric that twists and turns at every angle.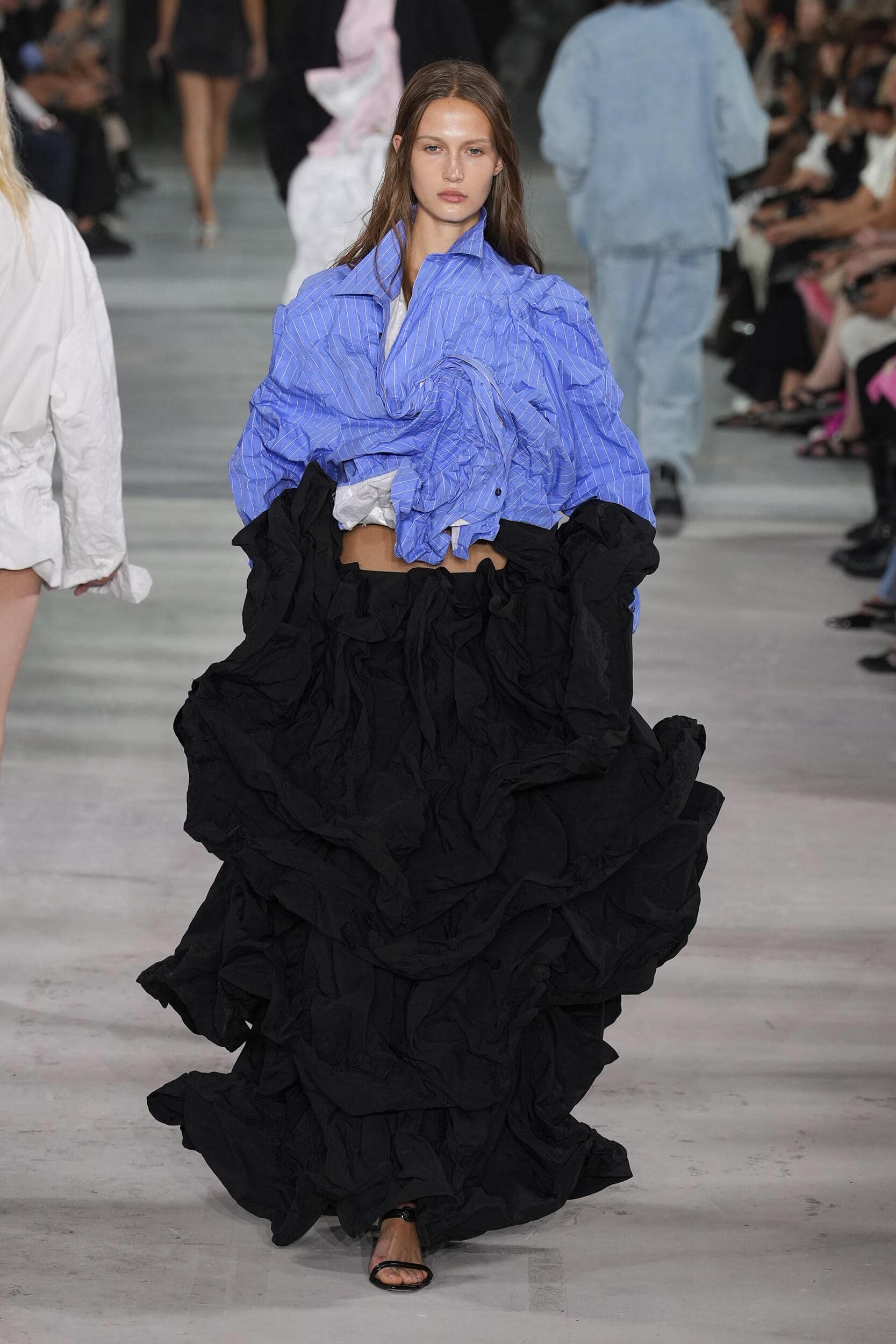 THE DIRECTION
New silhouettes particularly the enveloping hoods
THE QUOTE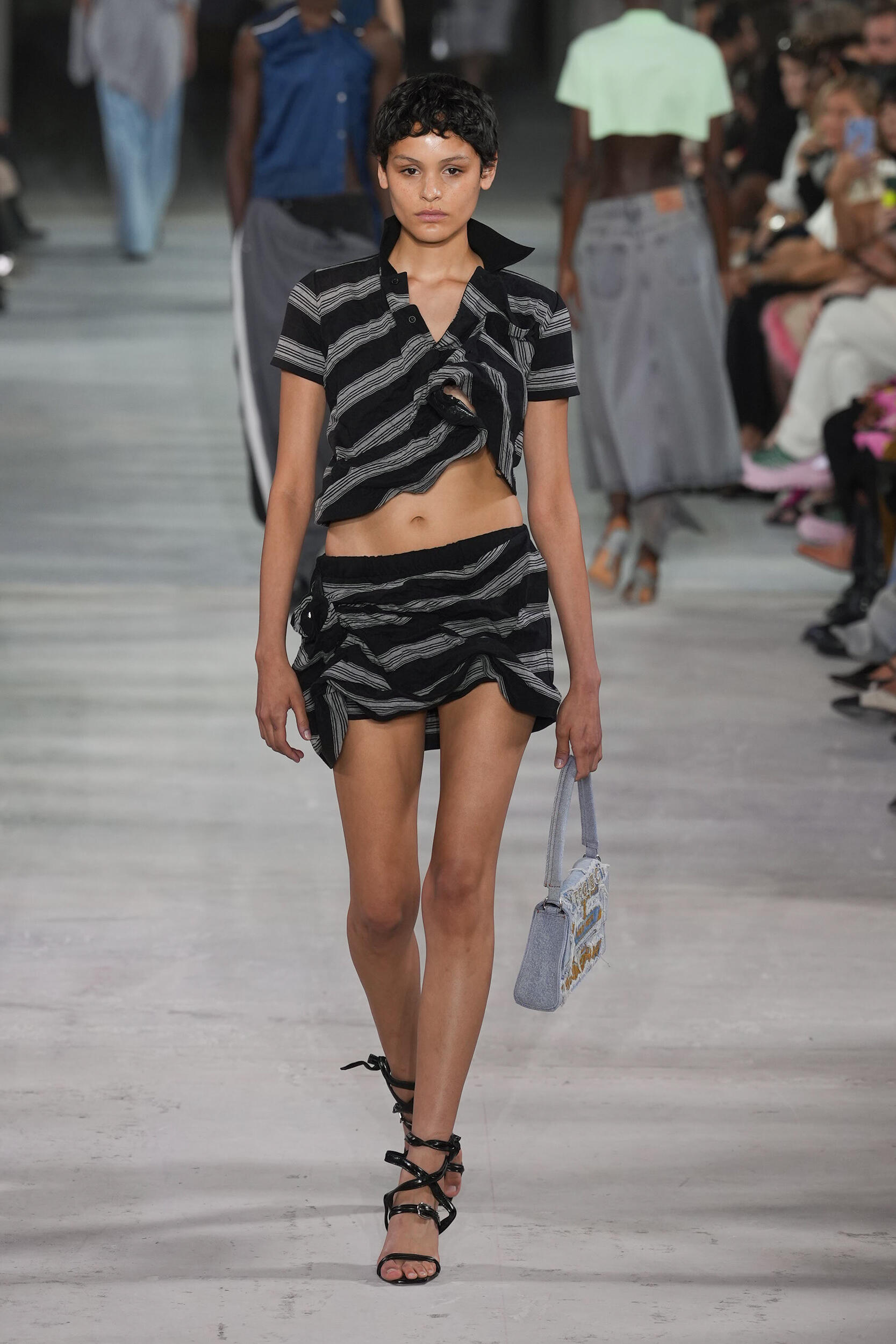 "The longer I stay away from home the longer I feel connected to my hometown. I really envisioned the towers in the middle of the Flemish fields, basically all of the Bruges architecture."
THE WRAP UP
Martens has been associated with his denim expertise thanks to his work at Diesel; which has carried over into the experimentation he's continued to do at his label Y/Project. The great thing about his continued evolution is that he seeks out new ways to explore his manipulation of textiles and silhouettes which his Y/Project hits engaged with street-savvy consumers looking for casual but fashion-forward pieces that are of the moment.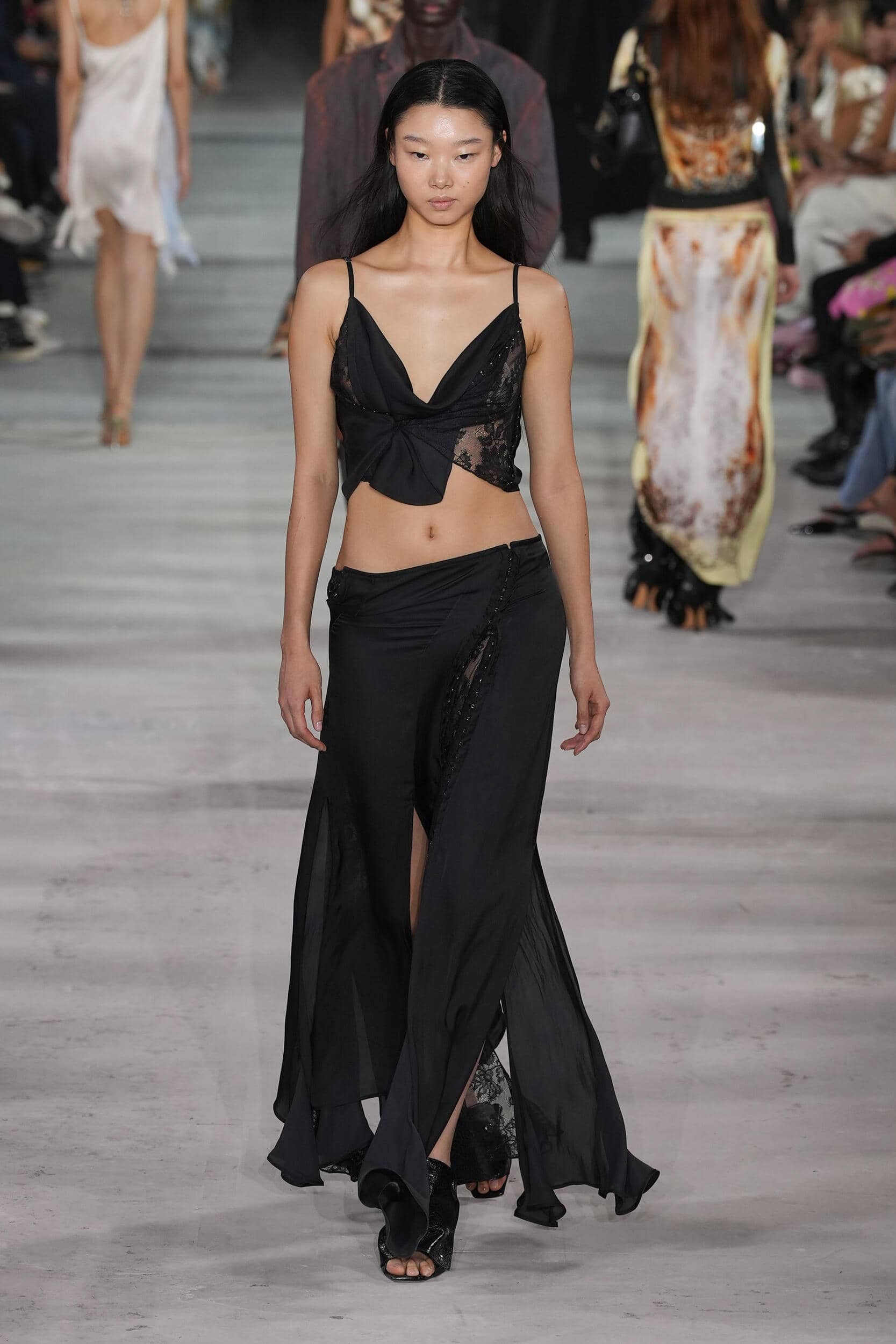 ---