Review of Zadig & Voltaire Fall 2022 Ad Campaign by Creative Director Edouard Risselet with Photographer Drew Vickers with model Elisa Nijman
Zadig & Voltaire examine warmth, intimacy, and rebellion with a new Fall 2022 campaign shot by photographer Drew Vickers.
Vickers captures model Elisa Nijman in a stripped-back interior setting adorned with only a few furniture staples: a mattress, an easy chair. Though ostensibly a campaign created with dressing for the fall and winter seasons in mind, the styling and attitude finds a playful and subversive interaction of warm clothes and bare skin. This is as much a celebration of being warm inside and taking clothes off as it is of dressing to stay warm outside.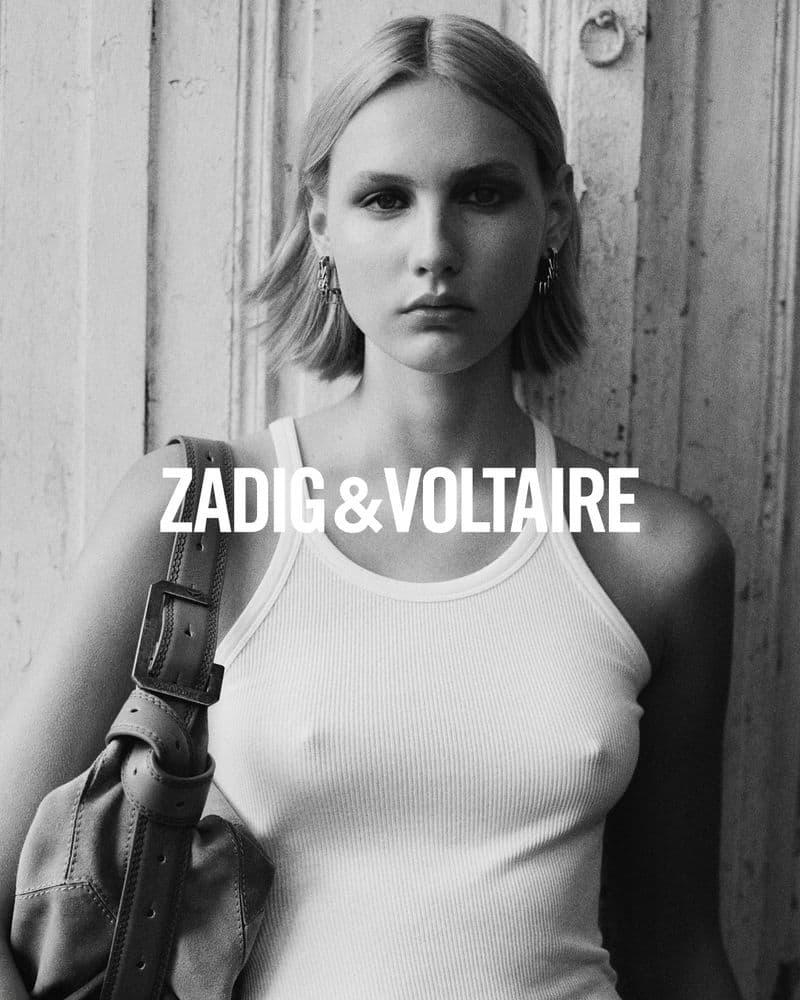 Creative Director | Edouard Risselet
Photographer | Drew Vickers
Models | Elisa Nijman
Stylist | Sheila Single
Hair | Yoann Fernandez
Makeup | Satoko Watanabe
Casting Director | Arthur Méjean
Set Designer | Alice Jacobs
---