Review of Zara 'Origins' Ad Campaign models Akito Mizutani, Babacar N'doye, Malika El Maslouhi, Moustapha Sy, Ottawa Kwami
by Aidel Townsley
Zara launches Origin's second edition, with the continued intention to provide contemporary and minimalistic wardrobe staples. A spirit of protection and belonging envelops with warmth as the campaign explores modern forms of artistic expression.
Linen and other natural light fabrics add a fresh, airy, and sensual feeling to the collection, while the color palette pops with bold tones. Splashes of indigo, fuchsia, and lilac appear alongside more neutral shades of ecru, navy, pale green, beige, and white, combining timelessness with creativity and lightheartedness.
In a slow burn audio-visual experience, model Babacar N'doye narrates a poem inspired by Bob Marley's 'Sun is Shining', from a raised platform in a stark white room. Opening with a flutter of wings and the clicking burst of flashing cameras, the individual becomes part of a crowd, taken down from the golden high horse by the peace of the doves freedom. Intensity and ecological responsibility is felt in the staged rain behind a modern dancer and in the projected sun sets behind model Moustapha Sy, who sports an all black suit and a black cowboy hat. This releases into a gatherings of white clad young adults dancing and children singing on movie theatre chairs.
Clarity and individuality meet creativity and togetherness in Zara origins androgynous and avant-garde basics.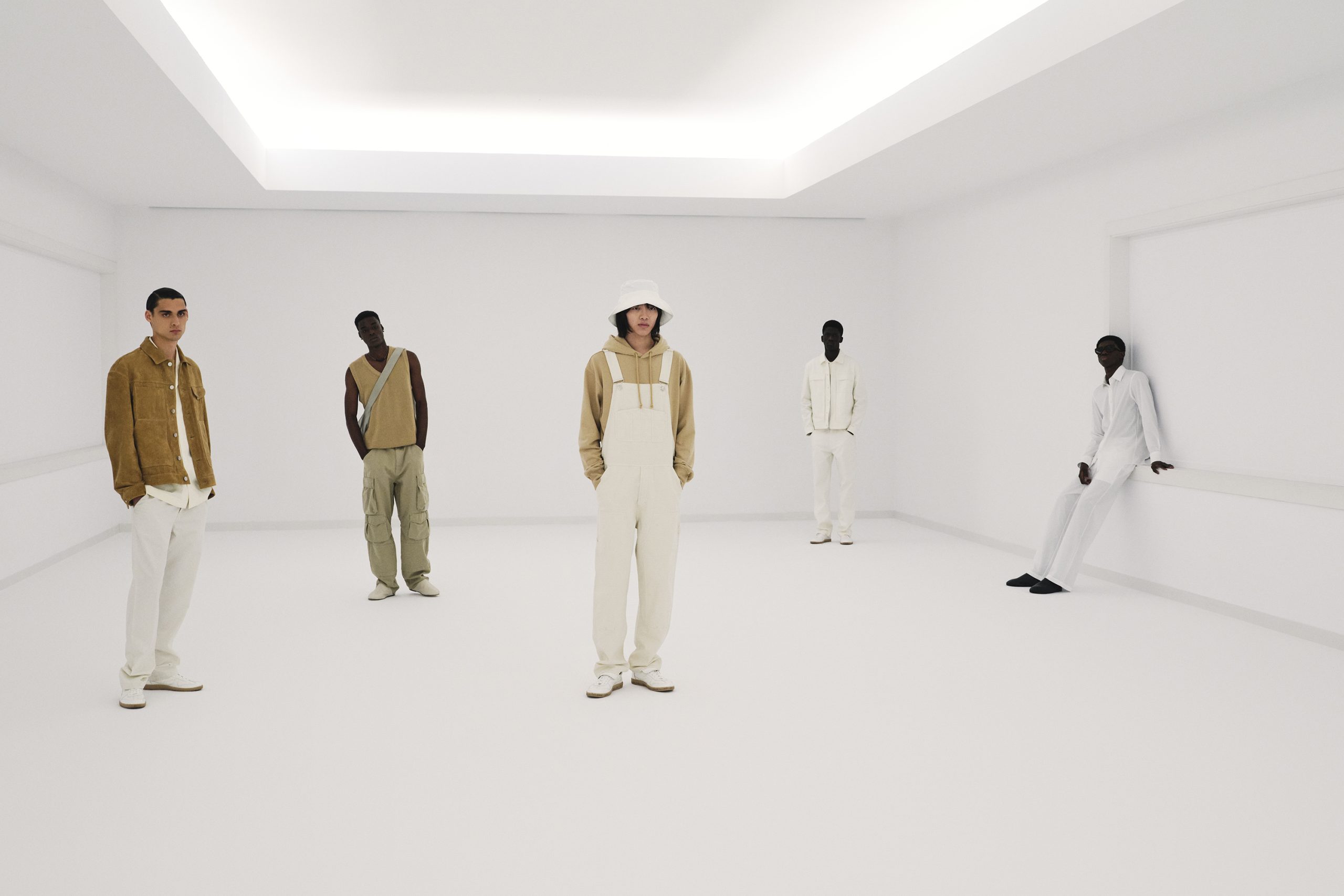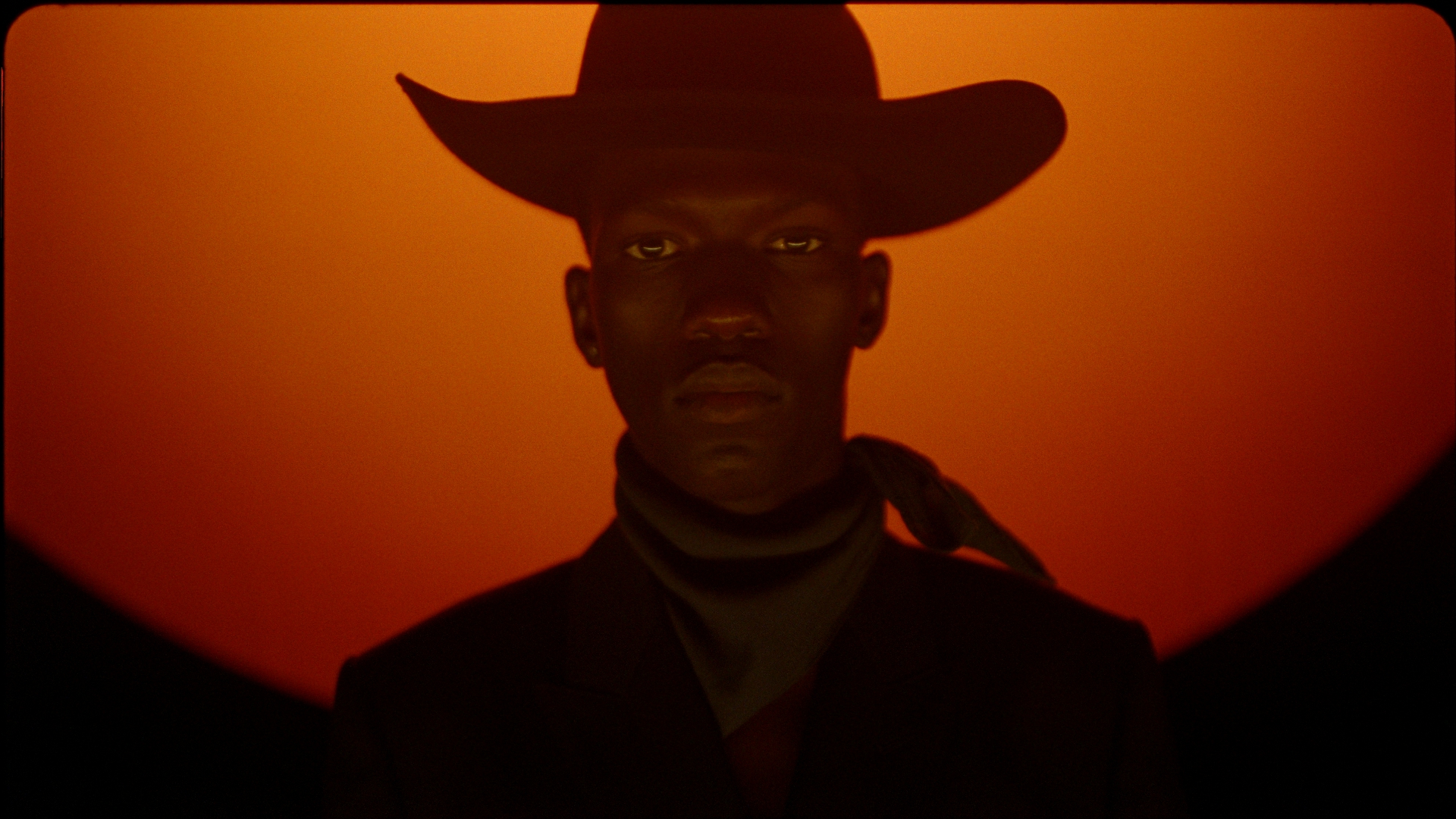 Models | Akito Mizutani, Babacar N'doye, Malika El Maslouhi, Moustapha Sy, Ottawa Kwami
Stylist | Carlos Nazario

---