Review of Zegna Spring 2022 Ad Campaign by Alessandro Sartori with Photographer David Gomez-Maestre with models Ibrahima Ndiaye, Kennah Lau, and Saul Symon 
Zegna investigates the multiplicity of menswear with a dynamic new campaign for the house's Spring 2022 collection captured by photographer David Gomez-Mastre.
Energetic and brilliantly edited, the short film conveys the versatile contemporary style of the collection through what seems to be a simple narrative of quotidian vignettes but is made to feel like an epic urban journey through the dynamic and nonstop camera work.
Gomez-Maestre's accompanying photographs find a dynamic compositional interplay between the bodies of his models and find angular new perspectives in which to see the details of the collection. Bold art direction with the brand's freshly redesigned mononymous logo finish the images off.
The campaign's casting also highlights what has been an exciting and important menswear trend led by Zegna recently, that of age fluidity. These are clothes that both fathers and sons can wear. An important aspect of gender fluidity is present as well, demonstrating that this is "menswear" for everyone.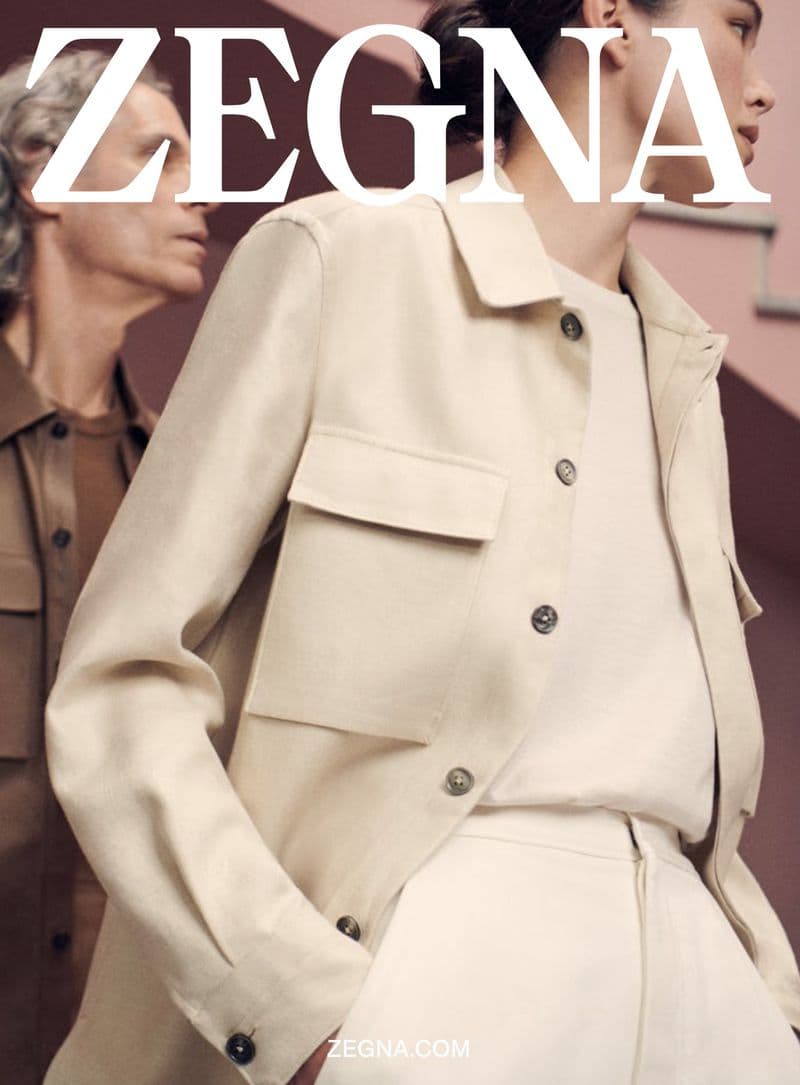 Zegna Creative Director | Alessandro Sartori
Photographer | David Gomez Maestre
Hair | Massimo Gamba
Models | Ibrahima Ndiaye, Kennah Lau, and Saul Symon

---