---
Review of Zimmermann Fall 2023 Fashion Show
Lavish & Romantic
By Mark Wittmer
For Fall 2023, Zimmermann looks to an artistic legacy with ties to both of its homes as it augments its typical offering of lavishly romantic dresses with more grounded styling options that bring in strains of contemporary cool.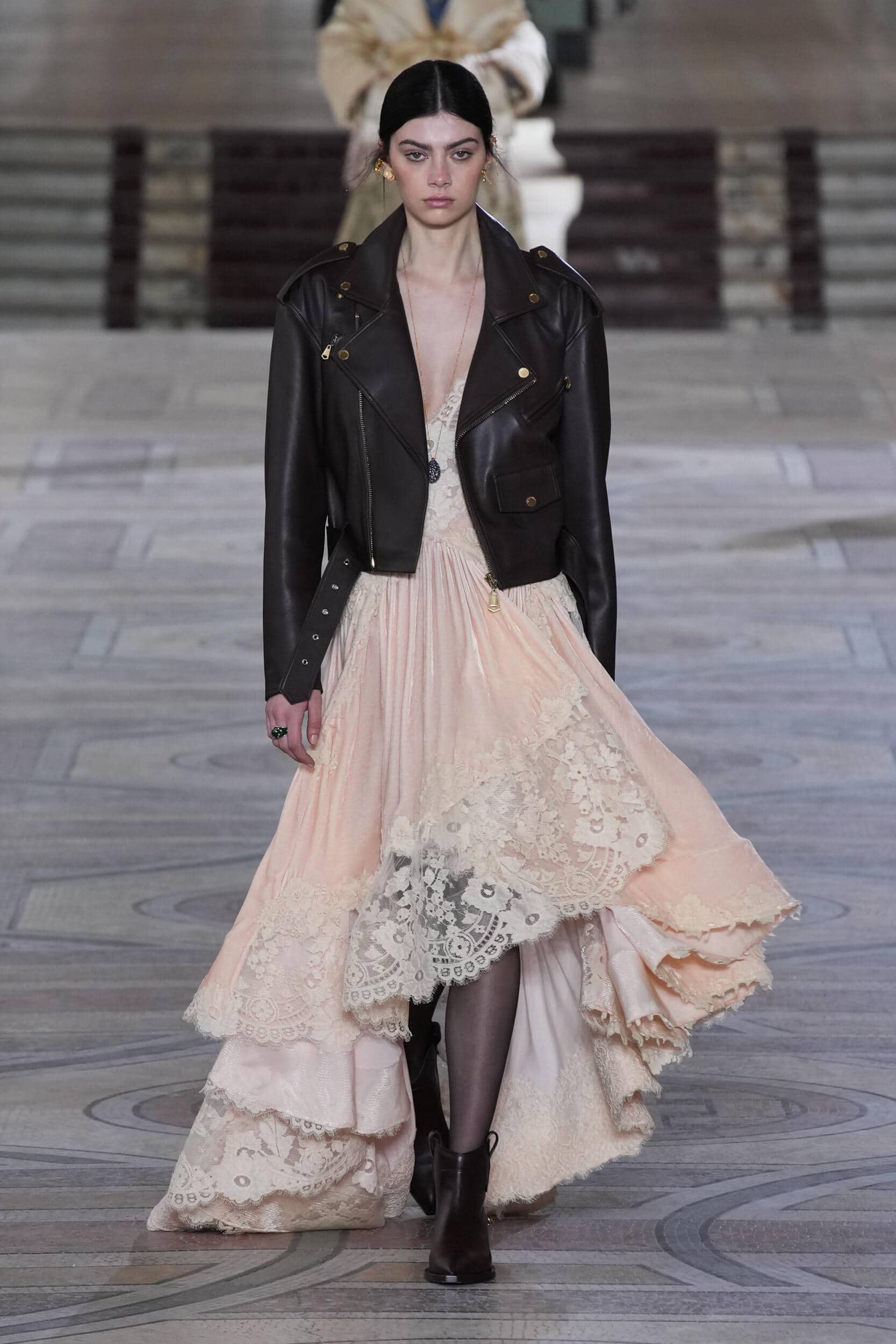 For fall I was inspired by the artwork of Rupert Bunny, an Australian artist from the turn of the last century. I was drawn to his use of
colour and the romanticism of his work – the gentle and dreamy lifestyle scenes. There is a glow, warmth and optimism to his work that is
really appealing to me."

– Nicky Zimmermann
Though he was born and raised in Australia, Bunny spent the majority of his life and career in Paris, where he became deeply integrated within the city's art scene, making him a fitting point of inspiration for an Australian-born brand that is now showing on the Parisian runways. In addition to the literal and direct references to Bunny's painting that ripple across the collection's printed silks (for which Zimmermann teamed with the National Victorian Gallery to work with his paintings), the neo-classical romanticism and pastoral reverie that characterize much of his work lends its spirit to the collection more generally, threading a sweet, pastel-shaded bucolia through the brand's love of the lace-trimmed, lush gown, delicate side of femininity.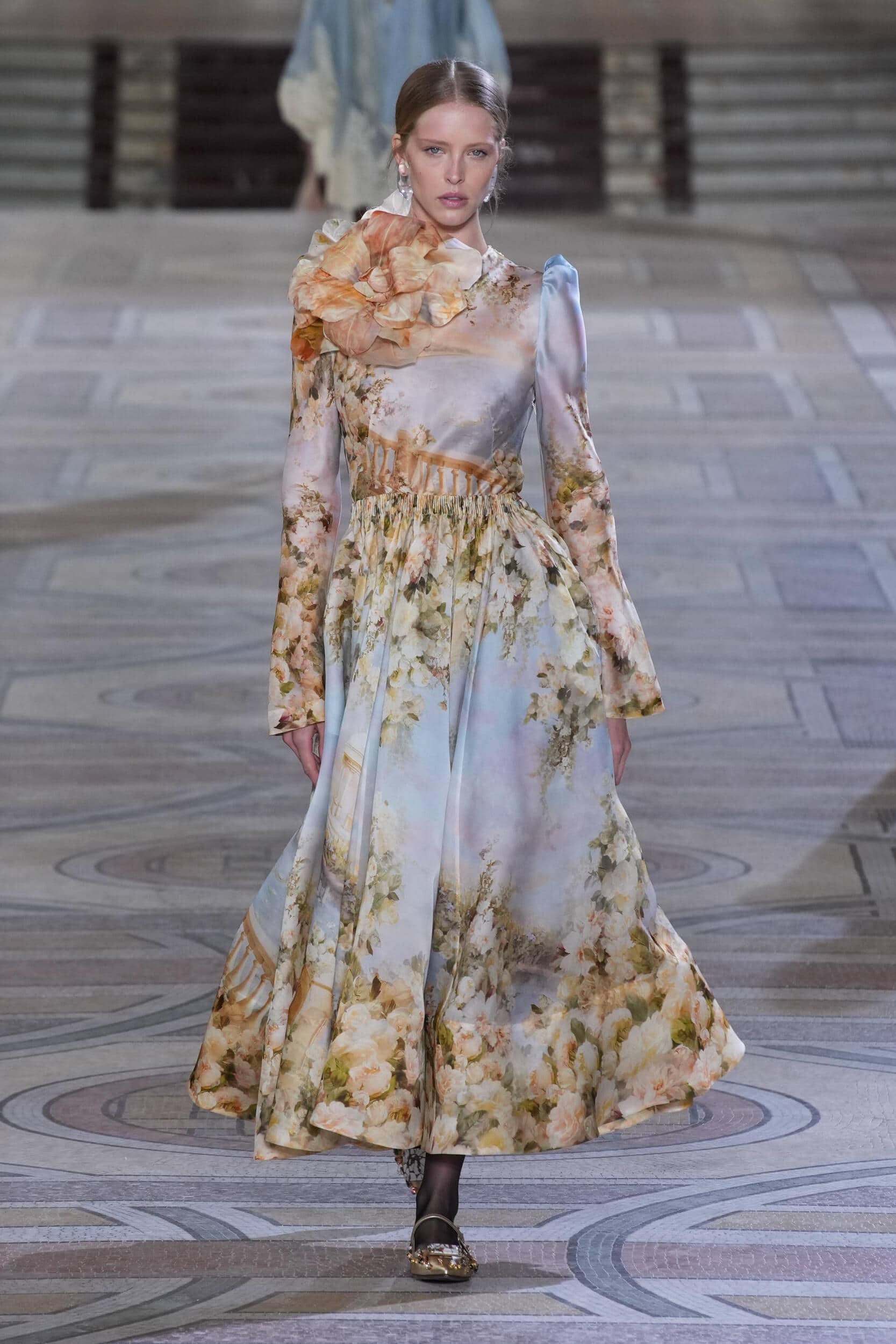 While these princessy dresses for which the brand is known are unsurprisingly the main focus of the collection, Zimmermann also makes a good effort to broaden its offering and appeal to a more sensibly urban, at least somewhat minimally minded modern woman. In this vein, we see smart checked blazers and coats, flexible denim pieces, and a few more simple accessories offerings like slick sunglasses and a monogram belt alongside the lavish jewelry. While most of the shoes are dressy sandals or pumps, embroidered cowboy boots add another adventurous dimension.
The collection's most interesting moments arrive when these worlds of dreamy feminine opulence and smart contemporary style staples come together in one look. It doesn't always work, like with the weird combo of a silk shirt dress and jeans, but a leather biker jacket over a frilly dress or a silk puffer worn with a denim shirt and a printed, lace-trimmed skirt form convincing moments that you don't need a special occasion to wear a special piece. It's also a good acknowledgement that the Zimmermann customer has more sides than just the super girly one, while promising to never stop celebrating the girlish daydreamer within us all.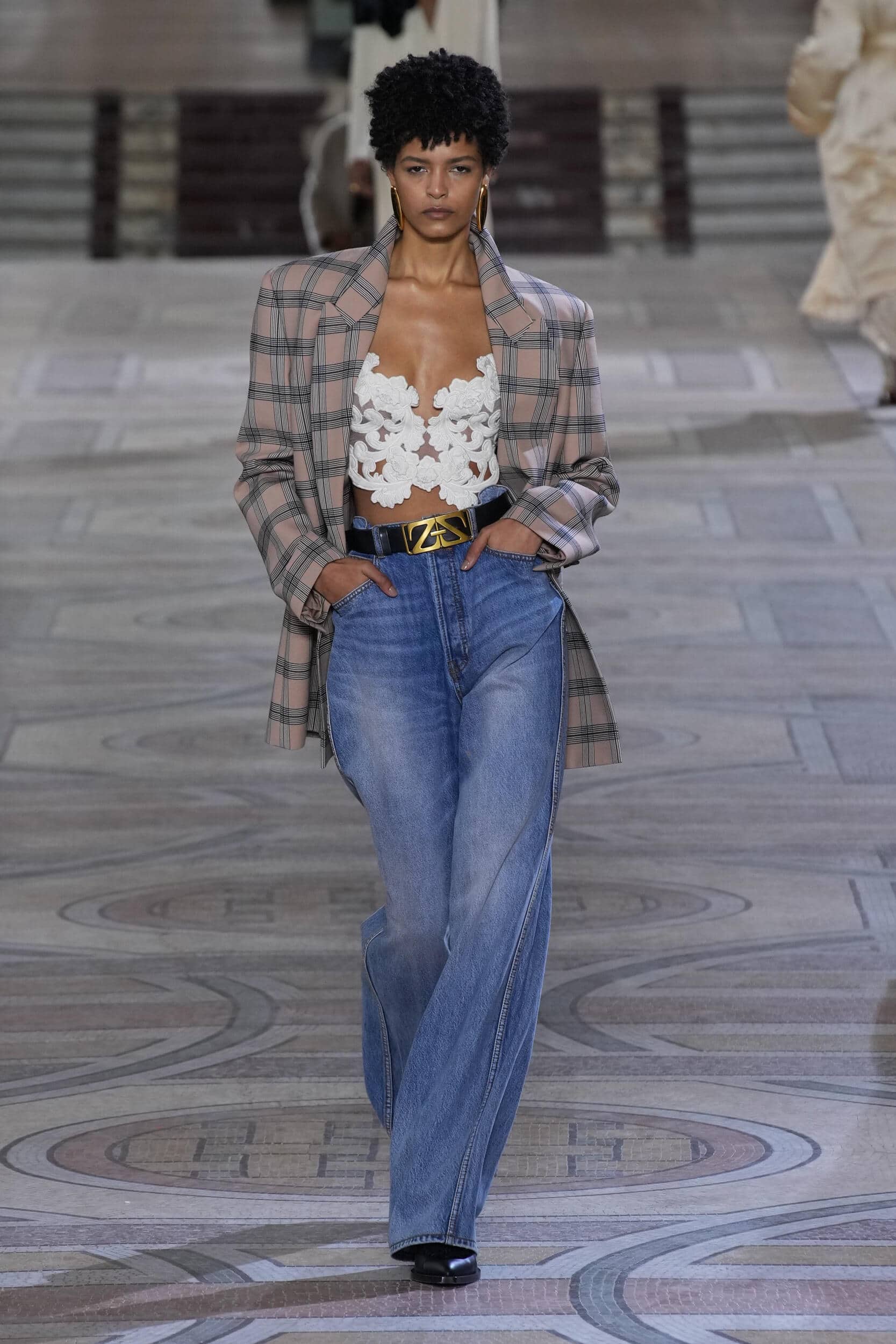 ---