Review of Zimmermann Spring 2023 Ad Campaign by Creative Director Nicky Zimmermann and Photographer Benny Horne with model Lineisy Montero
Another chapter of Zimmermann's endless journey elegantly unfolds in the brand's new Spring 2023 campaign by photographer Benny Horne.
The campaign keeps close to the tried-and-true Zimmermann formula: lone model, maximally pretty princess dresses, gorgeous historic location. This time around the location is the Tettuccio thermal complex in Italy, an 18th-century Neoclassical structure that is still functioning and open to the public today.
On a sunny summer day, model Lineisy Montero flutters between the columns and ornate facades of this space, with Horne's photographs balancing the space's sense of being out of time with the very contemporary feel of Instagram travelogues. While its oblique electronic soundtrack might not have been the most fitting choice, the accompanying shot film does good work to let the dresses be seen in all their glory, in motion as they are meant to be seen.
Zimmermann's ad campaigns another if not consistent, and they've done it again with another fantastical and classically feminine style journey.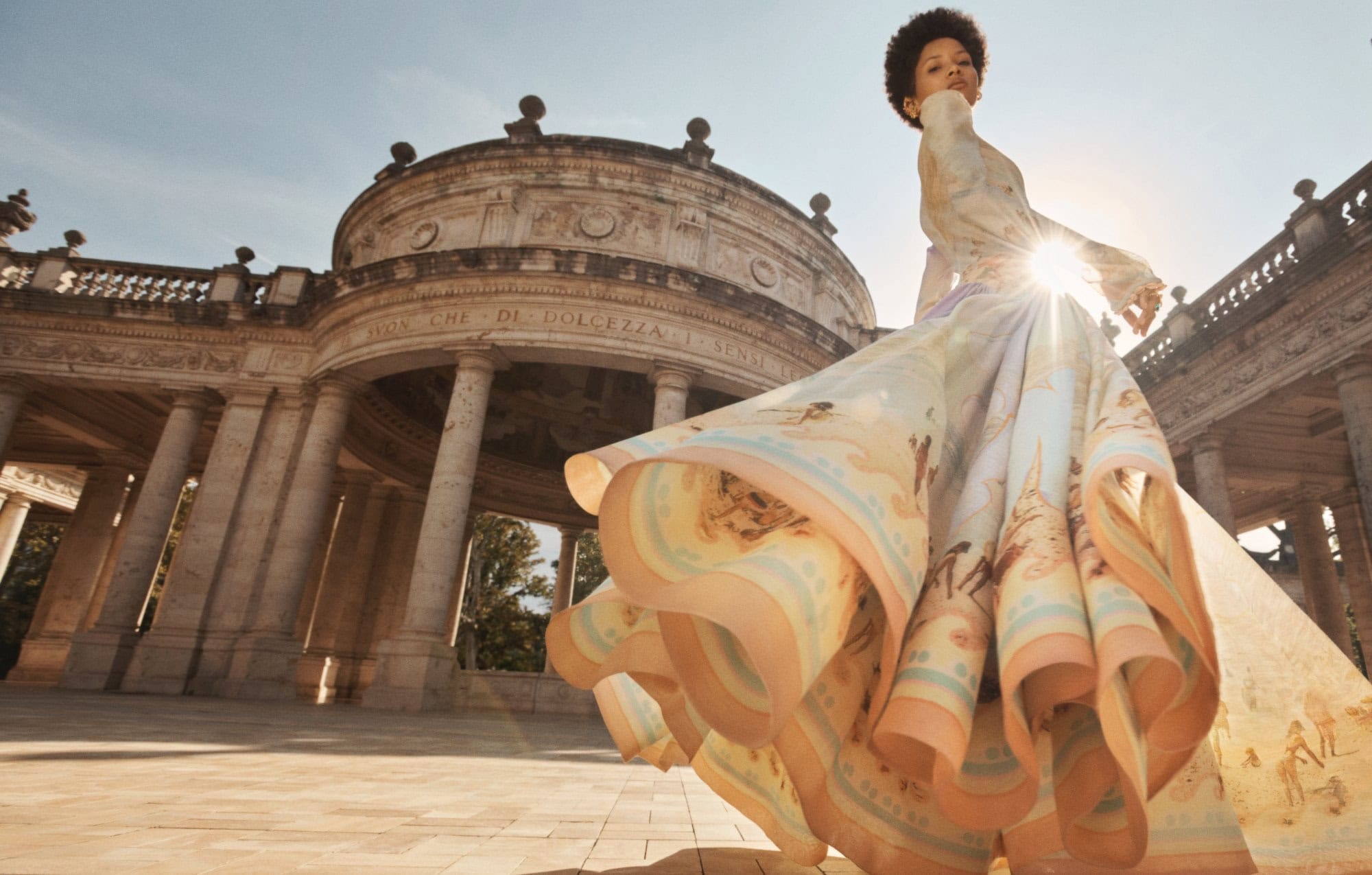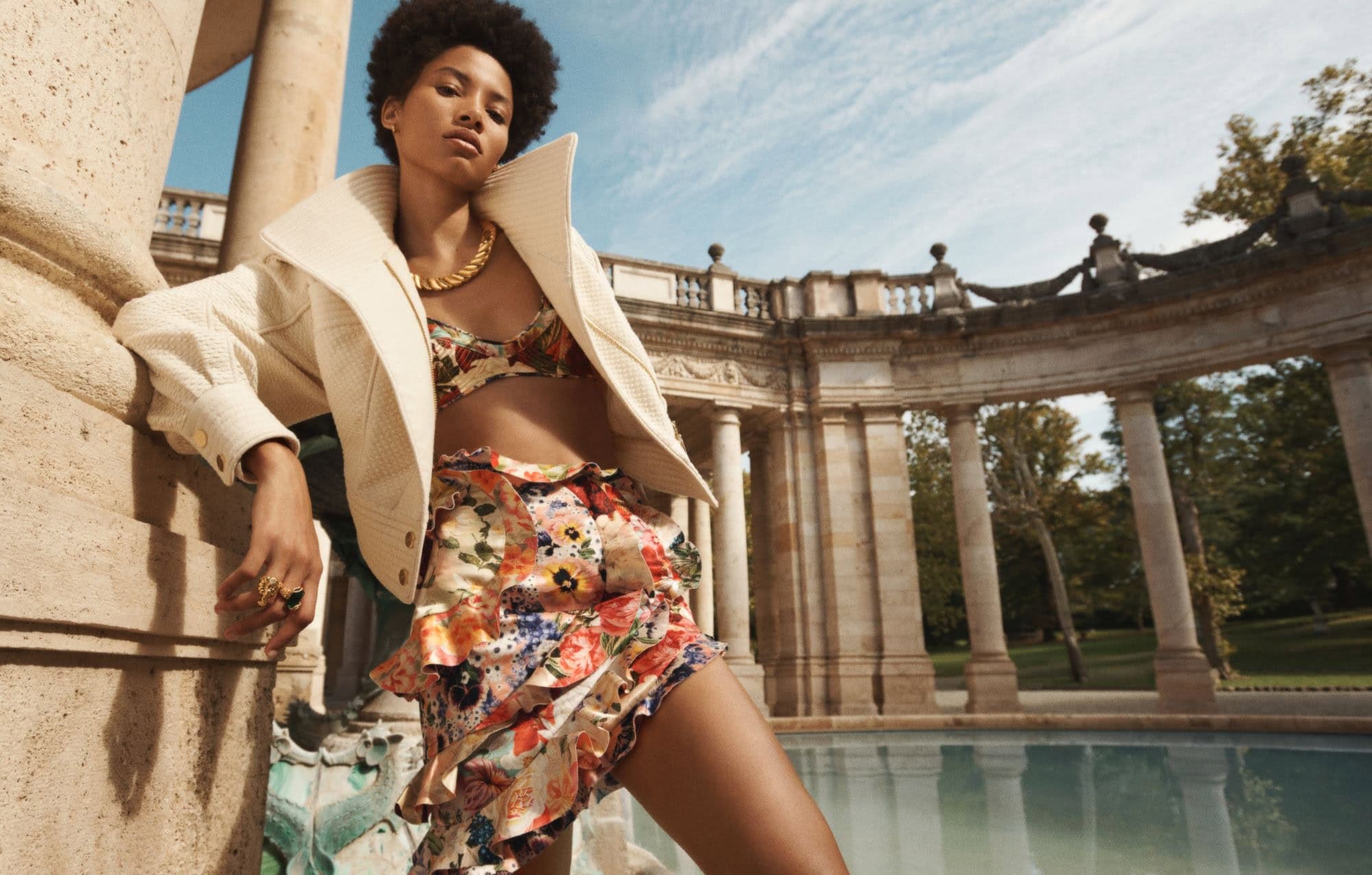 Zimmermann Creative Director | Nicky Zimmermann
Photographer | Benny Horne
Videographer | Andy Swartz
Model | Lineisy Montero
Hair | James Rowe
Makeup | Jodie Boland
Stylist | Romy Frydman
Casting | The Establishment – Anita Bitton
Location | Terme Tettuccio spa in Italy
---