The jury members gathered on Thursday, June 29, to select the fellowship winners of the 2023 Andam Fashion Awards. The 12 finalists presented individually their business and creative project to the 31 jury's members.
"Andam's ability to continuously reinvent the format of its awards, to attract ever more talented designers and to surround itself with loyal and committed sponsors proves year after year that the organization is a source of inspiration, change but also stability for the fashion industry. Andam is the expression of a common purpose, of a shared passion, of energies that work separately all year long to finally come together, discuss and deliberate but above all, love fashion. And we owe this to the designers and to our institutional and private partners who both empower the future, while preserving the past." – Guillaume Houzé, Andam President, Image And Communications Director And Member Of The Executive Board, Groupe Galeries Lafayette
Following the interviews, the jury decided to award:
The Andam Grand Prize, ​with 300K Euros​to​ LGN Louis-Gabriel Nouchi​.
LGN Louis-Gabriel Nouchi Andam Grand Prize 2023
For the first Time, exceptionnally, two special prizes with 100K€ each, to Duran Lantink and Ester Manas​.
Duran Lantink Andam Special Prize 2023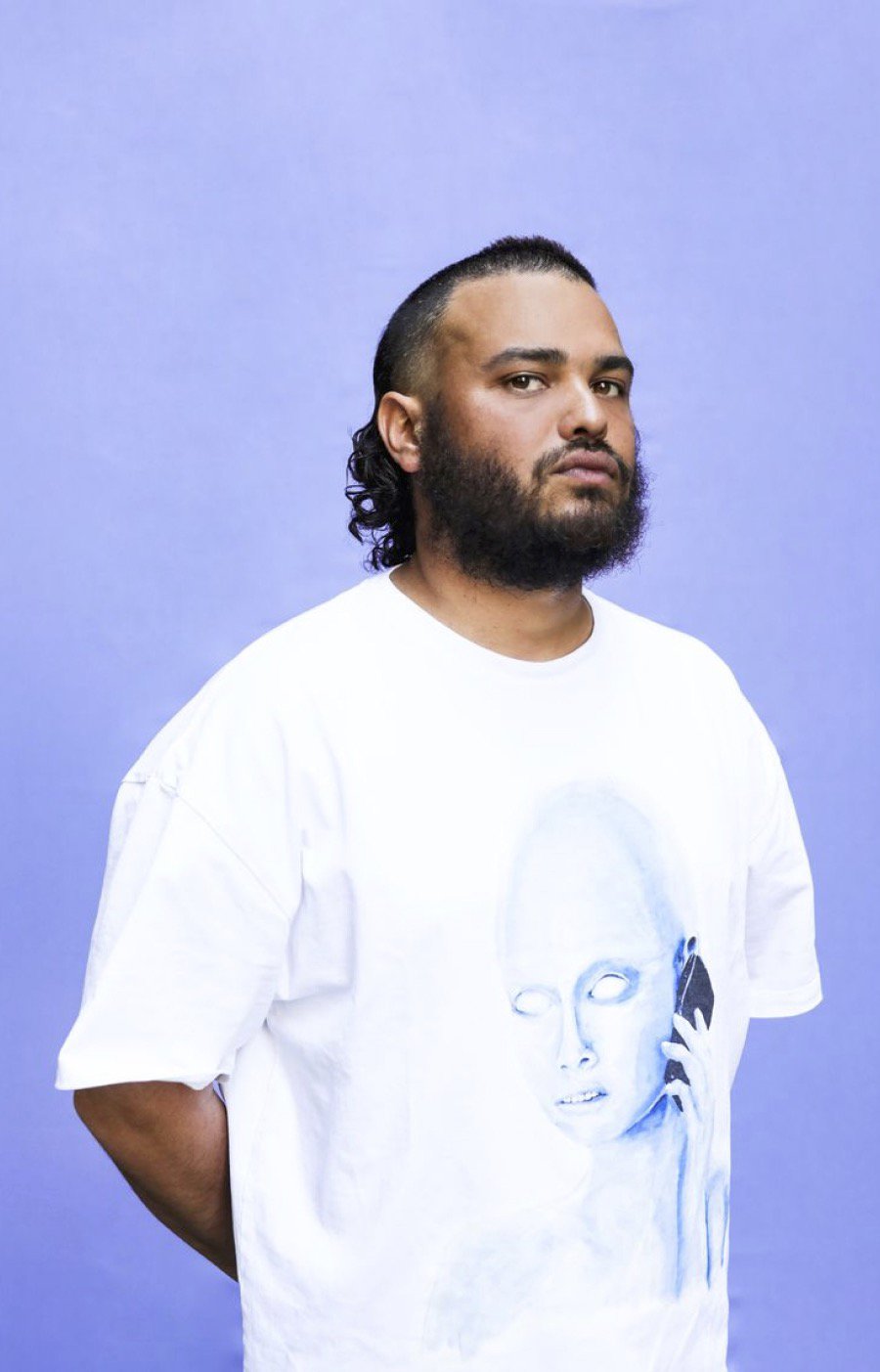 Ester Manas Andam Special Prize 2023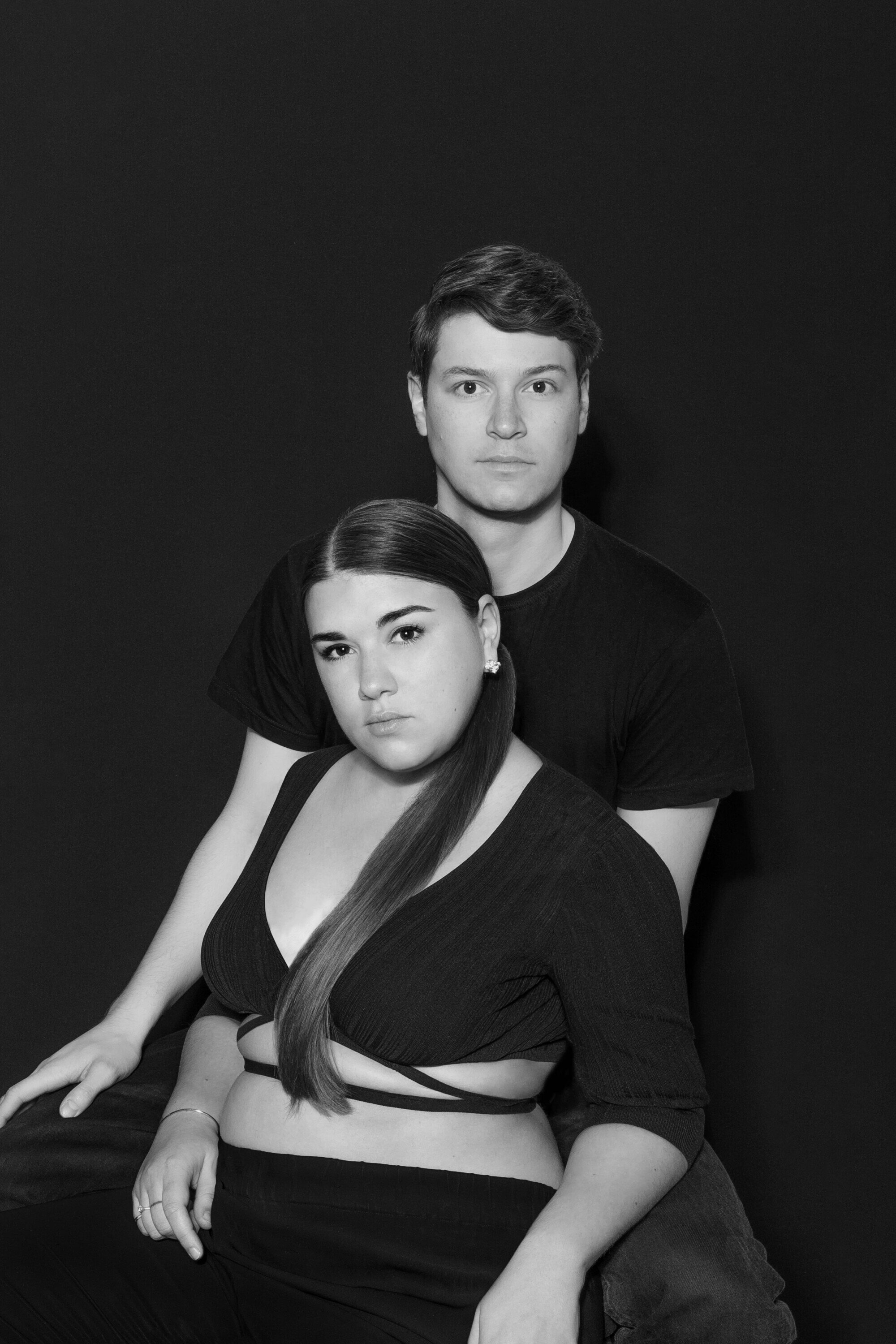 For the following year, the winners will benefit from a privileged mentorship by Riccardo Bellini, President and CEO of Chloé, on both the creative and strategic dimensions of their business, in order to develop their label and strengthen their international reputation.
"For this 2023 edition, the ANDAM Fashion Awards platform once again demonstrated a tremendous array of talent and savoir-faire of the new generation of fashion designers, placing Paris at the forefront of creation and creativity.The level of all nominees was outstanding and the jury unanimously decided to grant​ a third finalist with a special endowment of 100K€. I extend my most sincere congratulations to the winners and I very much look forward to watching them grow and mentoring them with the unconditional support​ of the ANDAM and all its partners."​ – Riccardo Bellini, President And Ceo, Chloé
The Pierre Bergé Prize of 100K Euros, was presented to Avellano. Deputy CEO of Lacoste, Catherine Spindler will help Arthur Avellano to structure his brand​ and manage a safe and global growth for his brand thanks to precious advices in product development, production and commercial strategy.
Avellano Pierre Bergé Prize 2023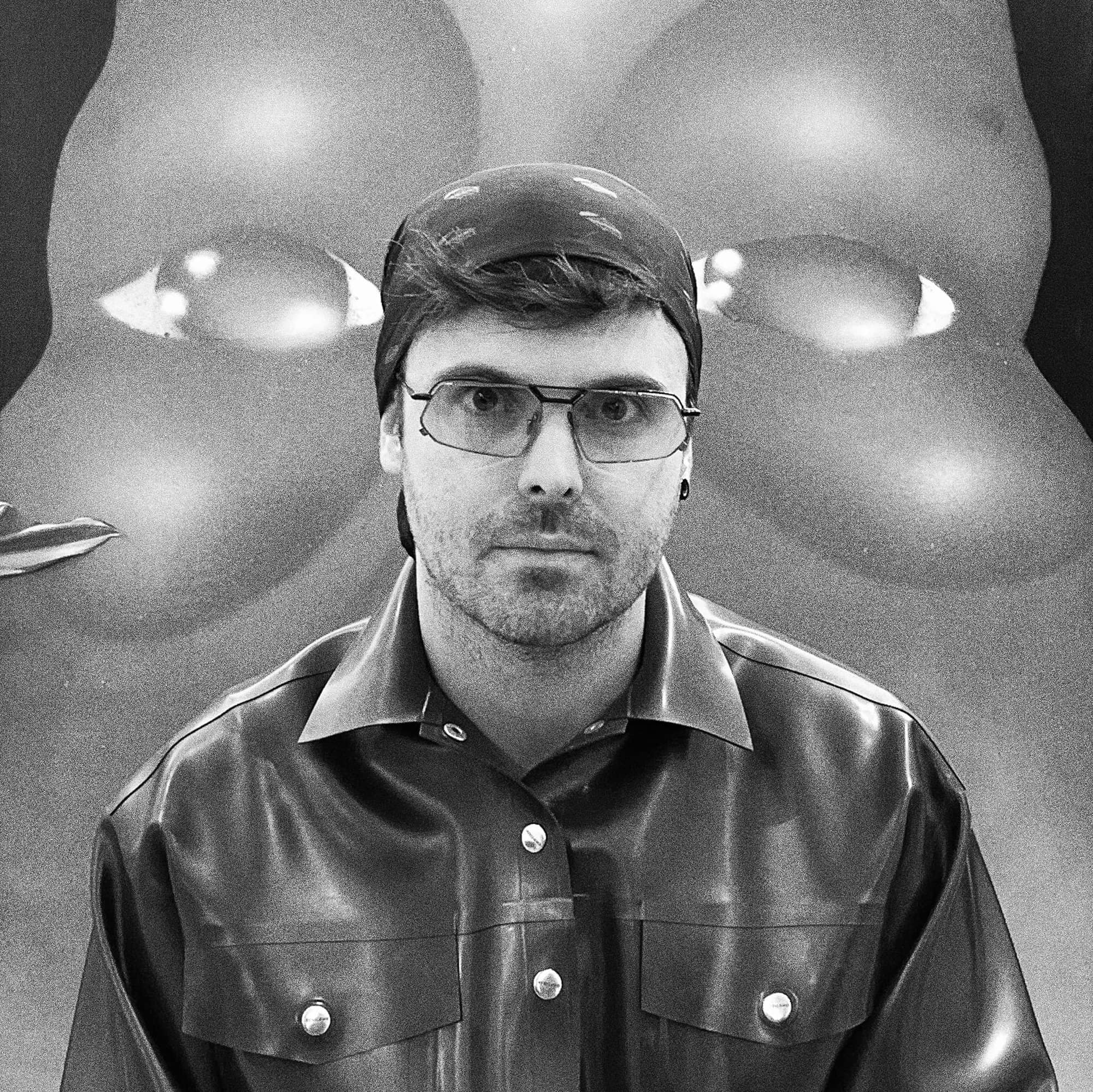 "Avellano stands out for its unique sense of creativity and innovation. Through its know-how
in new and natural materials, he combines comfort with the reinterpretation of strong silhouettes. Faithful to Lacoste's values of passing on know-how and creativity, I am delighted and honoured​ to support Avellano in the development of his French brand and its international expansion.​ I would like to warmly congratulate all the finalists, who represent the richness of young creativity."​- Catherine Spindler, Deputy Ceo, Lacoste
The Accessories Prize, reaching for the first time 100k euros, to​ was presented to Ruslan Baginskiy​.​ In order to help his brand's development, Ruslan Baginskiy will benefit from a one-year​ mentorship and the personal guidance of Guillaume de Seynes, Executive Vice-President of Hermès.
Ruslan Baginskiy Accessories Prize 2023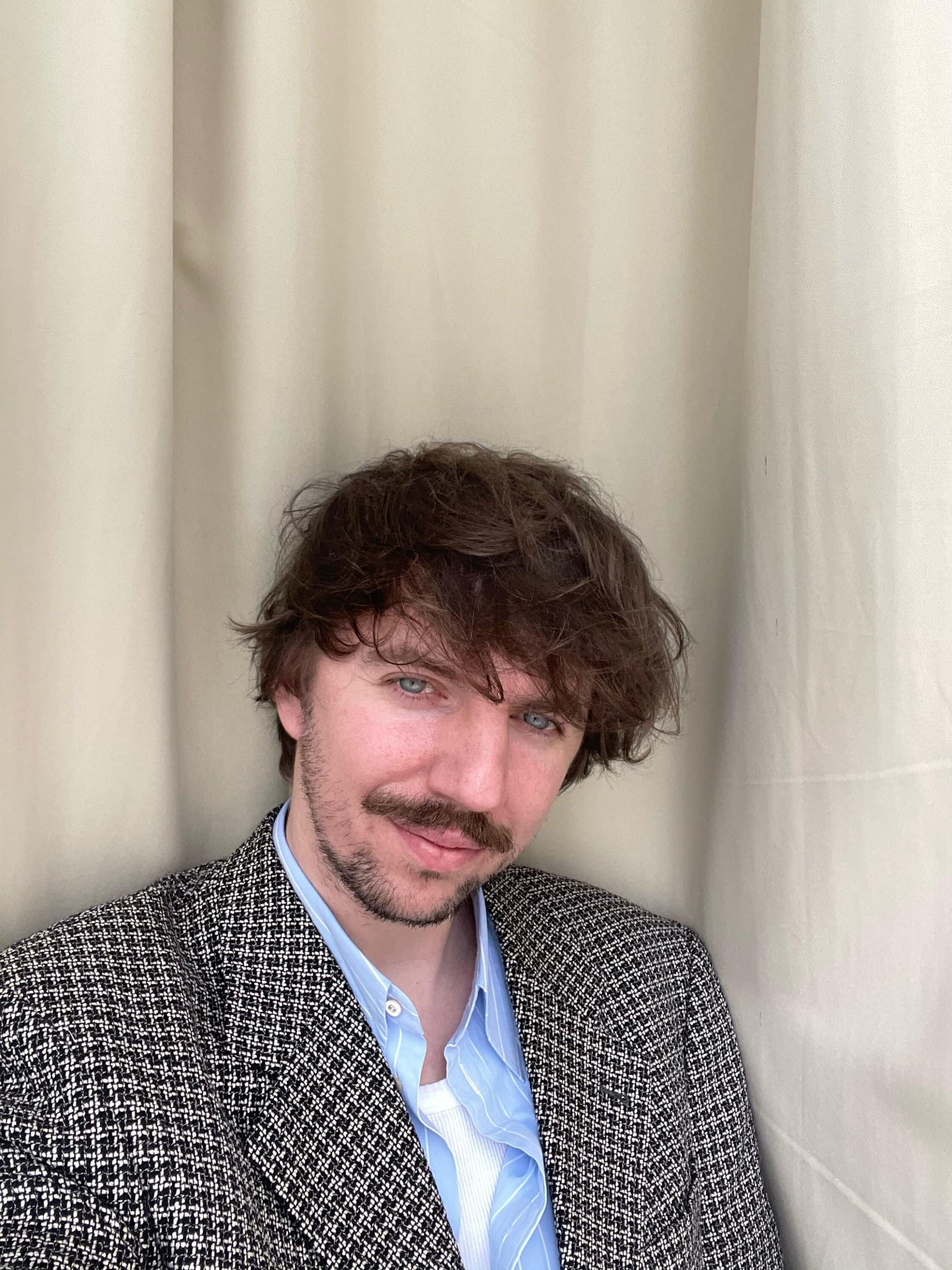 "I am delighted to be sponsoring this year's winner of the ANDAM Accessories Prize and I warmly welcome the talent of Ruslan Baginskiy who was awarded by our jury. The growing importance of this Prize shows the very strong vitality of young creation regarding fashion accessories, which I particularly appreciate"​ – Guillaume De Seynes, Executive Vice-President, Hermès

Selected by a fashion and innovation experts committee in April, SQIM​ won the 2023 ANDAM Fashion Innovation Award, granted with an increased endowment of 100.000 euros. Based in Italy, the materials' company​ is developing with ephea an unprecedented class of biofabricated materials, made with pure mycelium – the first of its kind to be cultivated on a pure basis, eliminating the use of contaminating chemicals along the growth process, and guaranteeing consistency in quality.The two 2023 finalists are Materra, which is dedicated to transforming the cotton industry and Idelam, focusing on the recycling of multi-materials.
Andam Sponsors Offer A Dedicated Mentorship To The 2023 Andam Winners​.
Bureau Betak will accompany the winners to present their collections, to write their story with a focus on the emergence, resonance, amplification, and also the sustainable development of production.
Google will offer the Andam winners one-to-one mentoring meeting with Sébastien Missoffe, VP Google France and his team.
Instagram will provide the Andam winners with dedicated mentoring sessions with Eva Chen, VP Fashion Partnerships, and Clara Cornet, Fashion Partnerships Southern Europe, to develop their digital skills and learn how to make the most of Instagram and Meta family of apps.
The global luxury e-commerce platform, Mytheresa, will invite the Andam winners
to Mytheresa HQ for a series of working session with members of the senior leadership team. They will also benefit from a 1-year mentoring with quarterly digital touch base.
OTB will grant the winners a one-to-one meeting on a specific sustainability-related topic of their interest.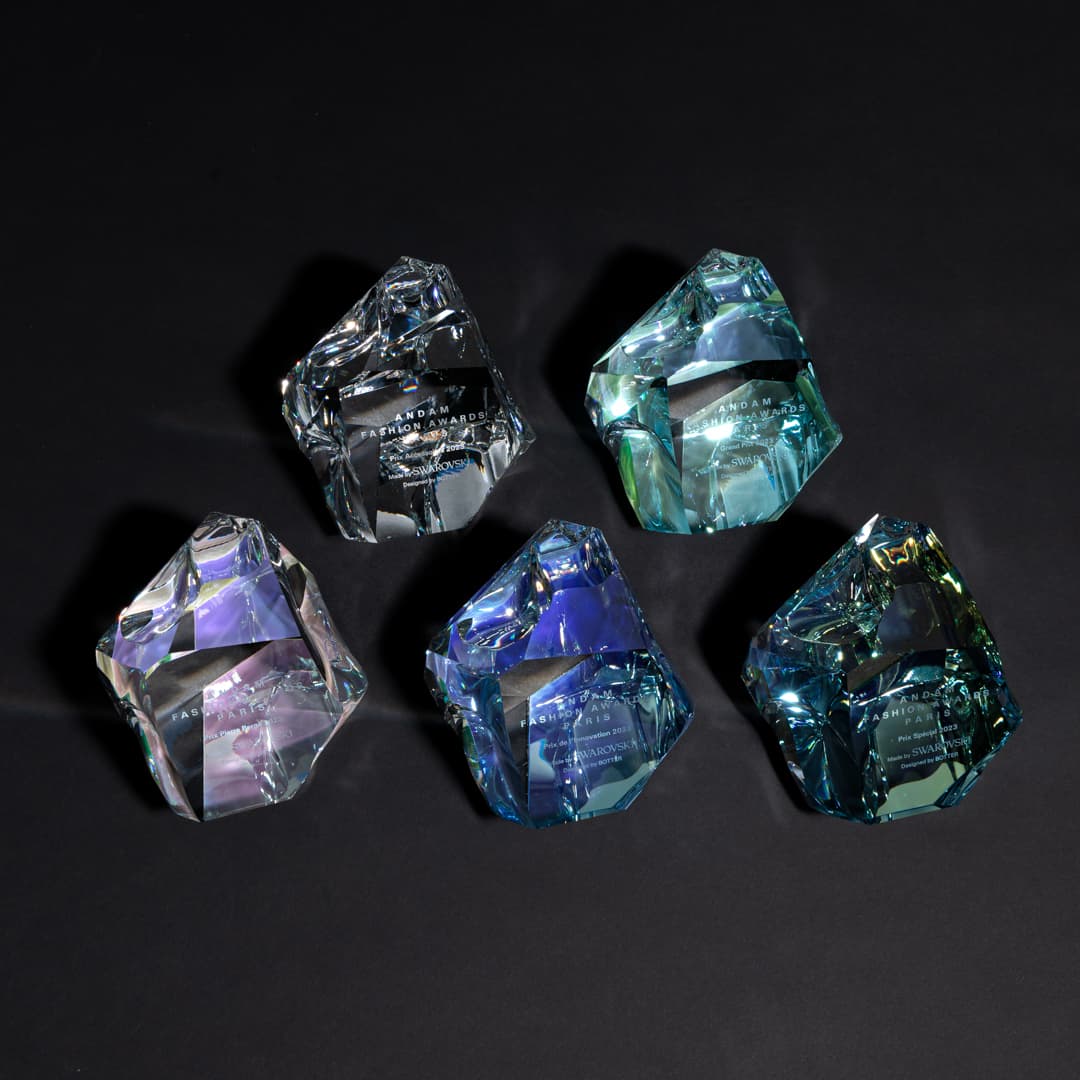 During the 2023 prize ceremony hosted by the french Minister of Culture, Rima Abdul Malak, the fifth 2023 ANDAM winners received a crystal trophy, generously offered by swarovski, and designed by BOTTER, 2022 ANDAM Grand Prize's winner.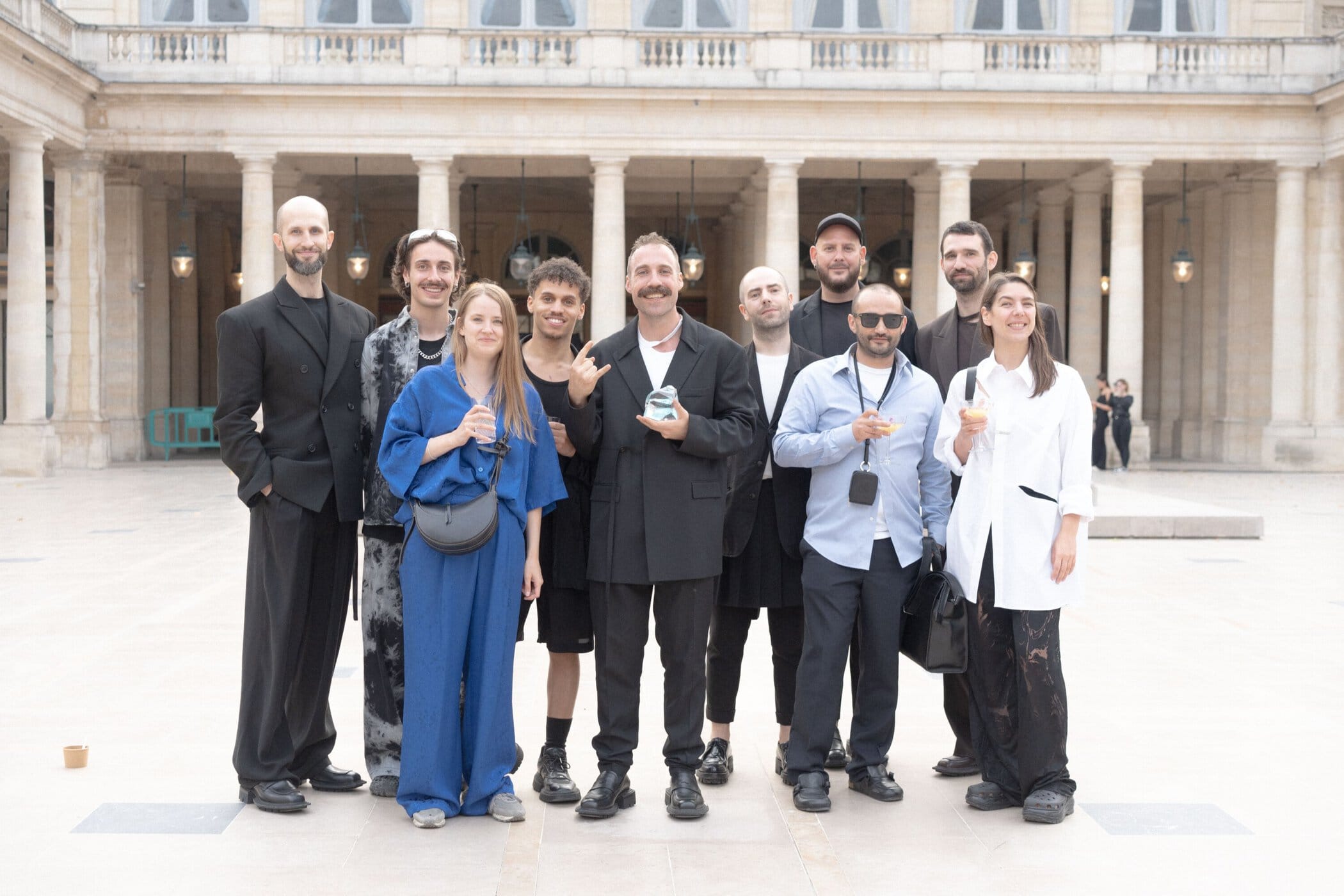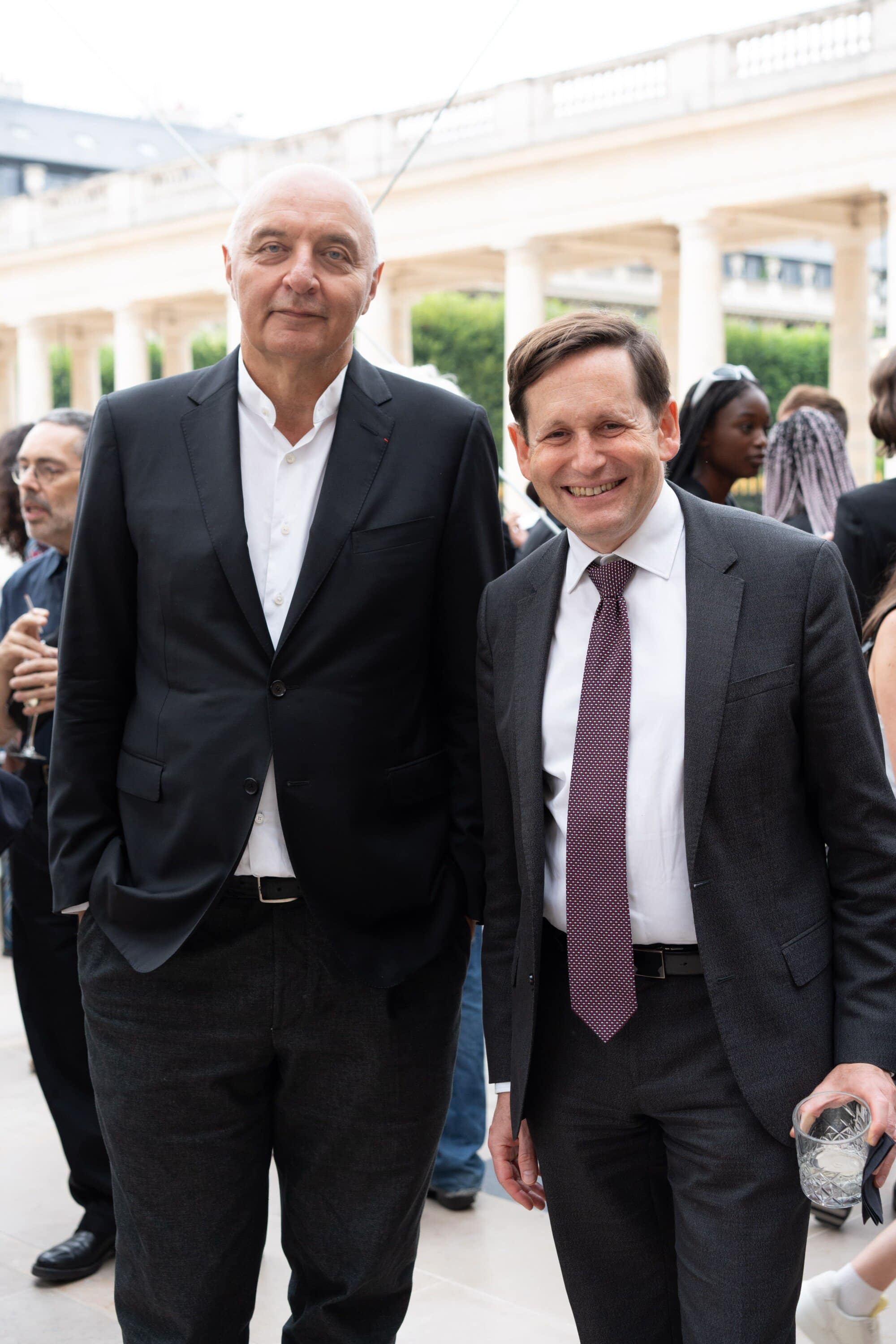 ---