Review of Balenciaga 'Garde-Robe' Spring 2023 Ad Campaign by Creative Director Demna with Photographer Joshua Bright and Videographer Rosie Marks with models Nicole Kidman, Isabelle Huppert, Han So Hee, Bella Hadid, and Khadim Sock
Balenciaga playfully explores the paradoxes of power with its new Garde-Robe Spring 2023 campaign, shot by photographer Joshua Bright with videography by Rosie Marks.
The campaign highlights the house's new Garde-Robe line, a modern take on idealized elements of wardrobe staples in elevated cuts and materials with sharp finishings. Debuted on the Resort 2023 runway, this offering marks a new era of Balenciaga ready-to-wear.
The campaign forms the Balenciaga debut for actors Nicole Kidman – who walked in the house's most recent couture show – and Han So Hee, while Bella Hadid, Isabelle Huppert, and Khadim Sock make their return. The imagery picks up where the brand's recent resort campaign left off, capturing these familiar yet recontextualized personae, most of them styled in lavish yet dated hairstyles, in the upper suites of a Manhattan office building.
Among this space, these characters act out typified businessperson attitudes: boredom, stress, overconfidence, indulgence. In boardrooms and behind desks, the characters are surrounded by workday paraphernalia: landline phones, desktop computers, jars of pens, cut glass awards, piles of paper in folders and cardboard boxes – and no other people, leaving them to their own dated devices.
Clashing with their apparent positions of power and the elegance of the exaggerated business attire they wear, the cast members find different ways to cope with their self-induced professional ennui: Isabelle reads the numbers on a check over the phone and becomes agitated, then listens to a guided meditation; Han haphazardly does her nails; Bella loudly sighs while tapping her phone; Khadim scrolls through selfies; Nicole calls a friend to gossip while eating cherries and, quickly snapping to the other end of the emotional spectrum, breaks equipment in a rage.
While the companion campaign to this outing drew its visual impact from the juxtaposition of its oversized Adidas tracksuits with our expectations of the typical kind of buttoned-up, patriarchal power we would expect to see in such a setting, this campaign instead leans into it, ironically exploring the emotional disconnects between these girl bosses and the positions at the forefront of capitalist exchange in which they have found themselves. It's an archetypically Balenciaga approach, and executes it with slick visuals and bold confidence.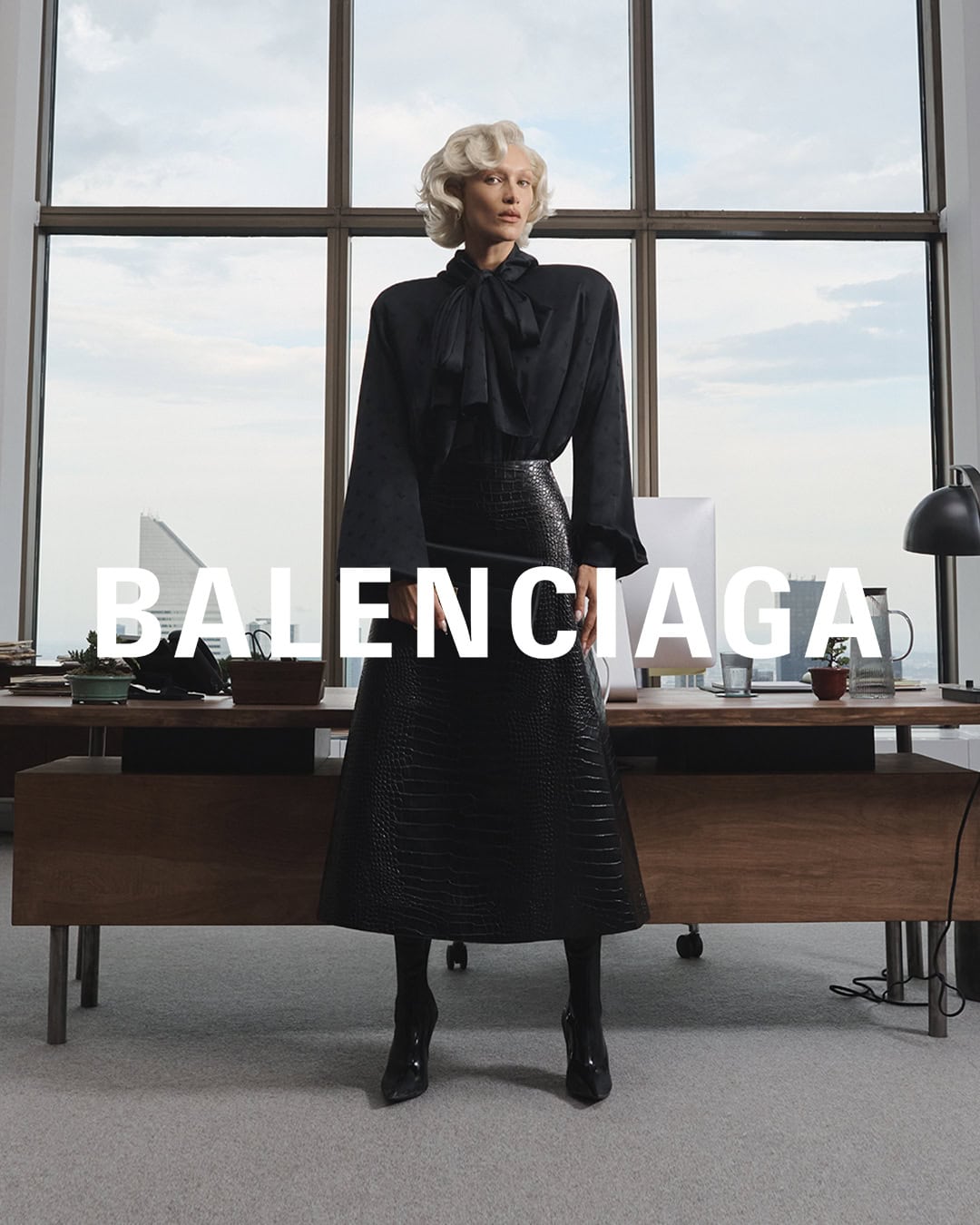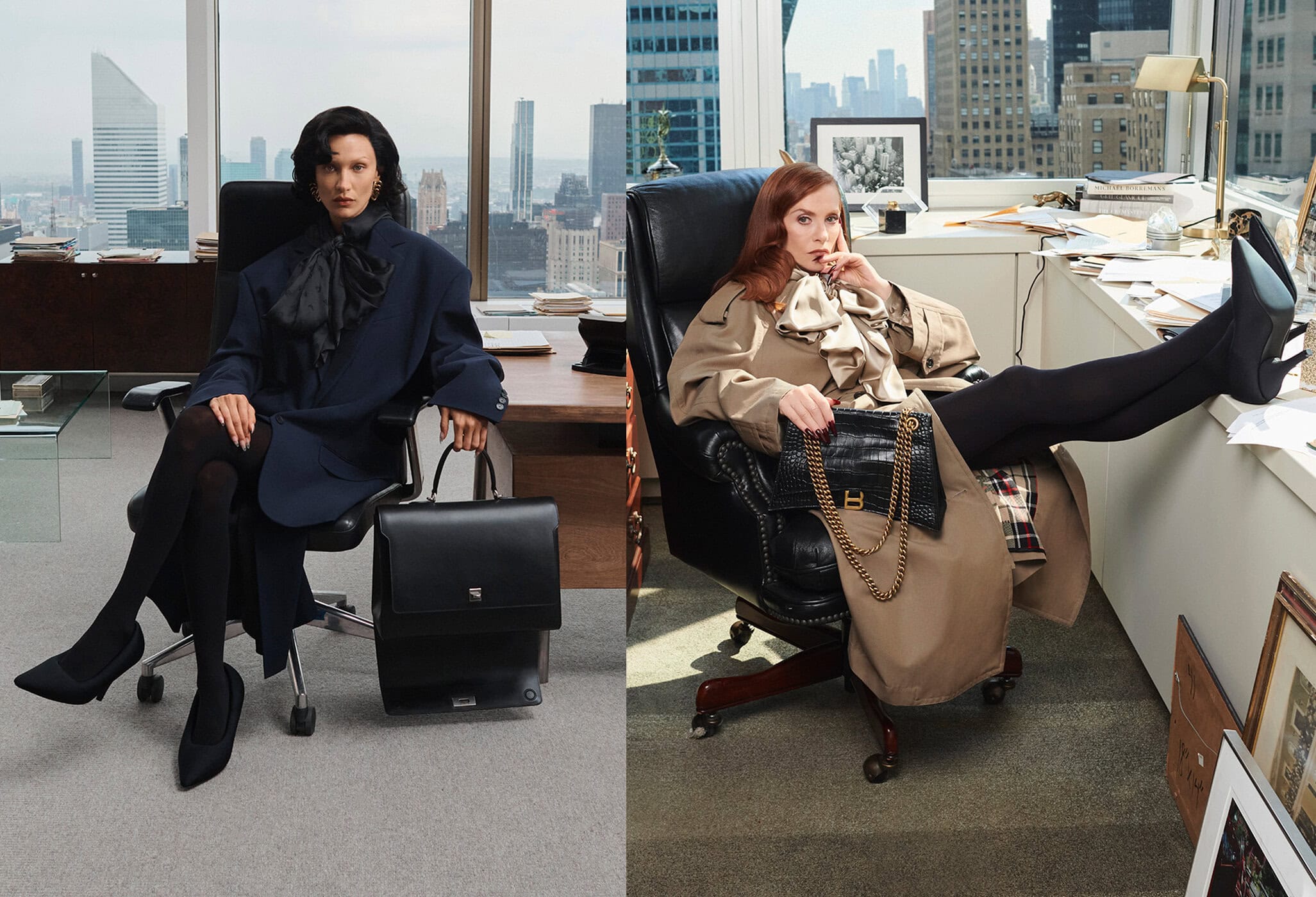 Balenciaga Creative Director | Demna
Photographer | Joshua Bright
Videographer | Rosie Marks
Models | Nicole Kidman, Isabelle Huppert, Han So Hee, Bella Hadid and Khadim Sock

---