Review of Balenciaga Spring 2024 Ad Campaign by Creative Director Demna with models Michelle Yeoh, Krit Amnuaydechkorn, Malgosia Bela, Arthur Del Beato, Eva Herzigova, Soo Joo Park, and Khadim Sock
Balenciaga gets back to basics with its new campaign for Spring 2024, the first to feature new brand ambassador Michelle Yeoh.
Fronted by recently named house ambassador and Oscar winner Michelle Yeoh, the campaign also features fellow house ambassador Krit Amnuaydechkorn and an eclectic cast of models, who embody the collection's mix of couture elegance and understated, oversized streetwear.
These characters are photographed in a classically elegant Parisian apartment, framed by open double doors that look out to the street or to the garden and create a play of interiority versus exteriority.
Following a history of highly conceptual campaigns and courting controversy, this year has seen Balenciaga switch gears for a campaign aesthetic that is conceptually minimal and visually crisp, and this campaign continues the pattern of full-body individual portraits in unconventional settings. It's a good way to refocus, and getting the iconic Michelle Yeoh as a brand ambassador is certainly a strong display of clout, one can't help but wonder if it's too little too late. The solution to doing too much isn't doing way less, it's doing things differently. To just focus on the clothes and the people wearing them might not be the solution when the clothes all feel like things we've seen from Demna many times before.
That being said, the brand still does have many loyal fans, and it's not easy to fault consistency. Though its creative direction has stayed the same, the brand is still in a bit of a reset and transitional period, and it may be that this string of low-key, almost boring campaigns is laying the foundation for a new push next year. Whatever the case, there's no denying the thrill of seeing the badass and beautiful Michelle Yeoh look great in Balenciaga.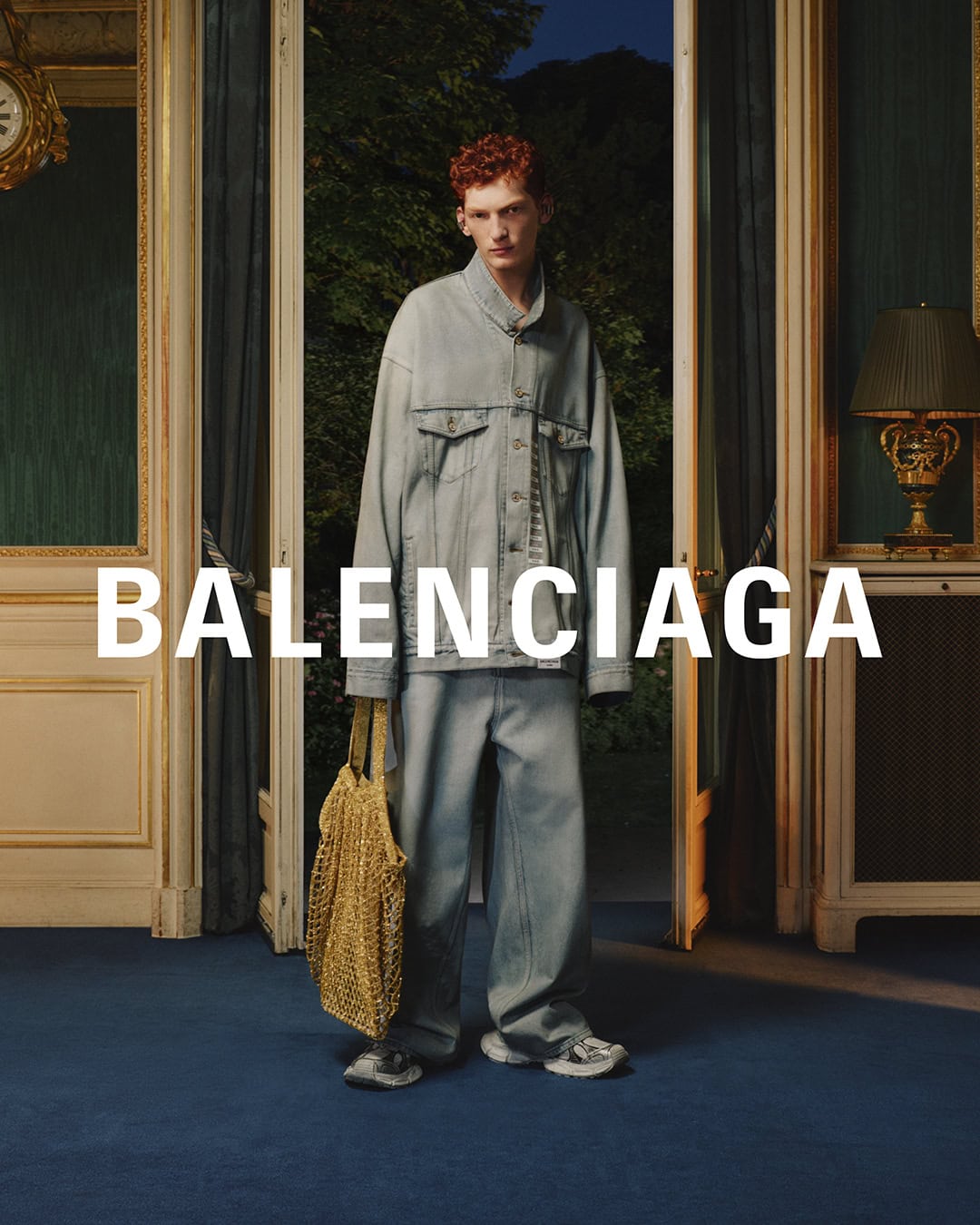 Balenciaga Creative Director | Demna
Models | Michelle Yeoh, Krit Amnuaydechkorn, Malgosia Bela, Arthur Del Beato, Eva Herzigova, Soo Joo Park, and Khadim Sock

---