The Best Fashion Collaborations of the Spring 2021 Season as chosen by Kenneth Richard
The best fashion collaborations recognize that putting two names together is just the beginning, and use the creative opportunity to explore unique artistic projects that are more than the sum of their parts. With thoughtful design approaches and unique narratives that reach beyond the superficiality of name recognition, this season's Top 10 fashion collaborations prove that who you collaborate with is only as important as what you can make together.
Though he has often worked with other artists and designers, the Gucci X North Face collection was creative director Alessandro Michele's first direct collaboration with another brand during his time at Gucci. When the team-up was initially teased we were rather surprised, as the focus and style of each brand seems quite different. However, after getting a look at the collection as embodied in its outdoorsy and casually gorgeous campaign, we saw that the marriage of minds works wonderfully.
Craig Green's collaboration with Moncler produced an innovative and wholly original idea for a campaign. Tying the collection together is a new monogram that Green designed for Moncler. This ambiguous, rune-like symbol was then brought back into nature by being transformed into a functional raft. Green's work in creating and capturing this raft – both an art piece and a functional tool – embodies the humble act of listening to nature and hearing what it has to teach us.
Simone Rocha's collaborative work for H&M was brought beautifully to life through a brilliant presentation concept. The collection was celebrated in a specially crafted pop-up book with illustrations by painter Faye Wei Wei, which was then shared with select insiders and friends of the designer. Through an augmented-reality portal on their phone screen, these viewers could see the collection brought to life on virtual models who occupied the pages of the pop-up book.
The whimsical combination of Rocha's designs and Wei Wei's paintings feel like a perfect match, and the interactive, augmented reality aspect brings the richness of this world to life before our eyes.
Here are The Impression's Top 10 Fashion Collaborations of Spring 2021 as selected by Chief Impressionist Kenneth Richard.
Ambush x Moët Chandon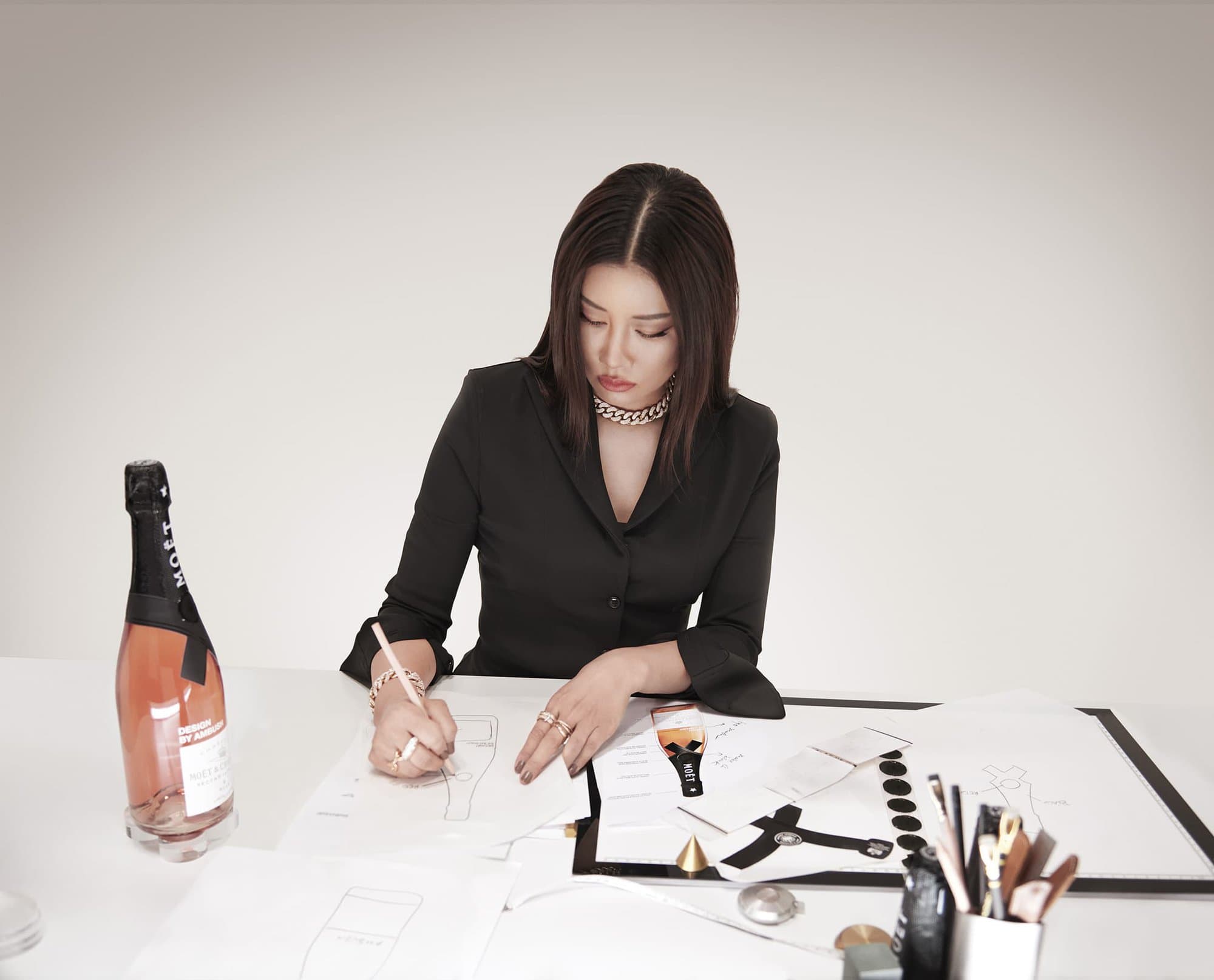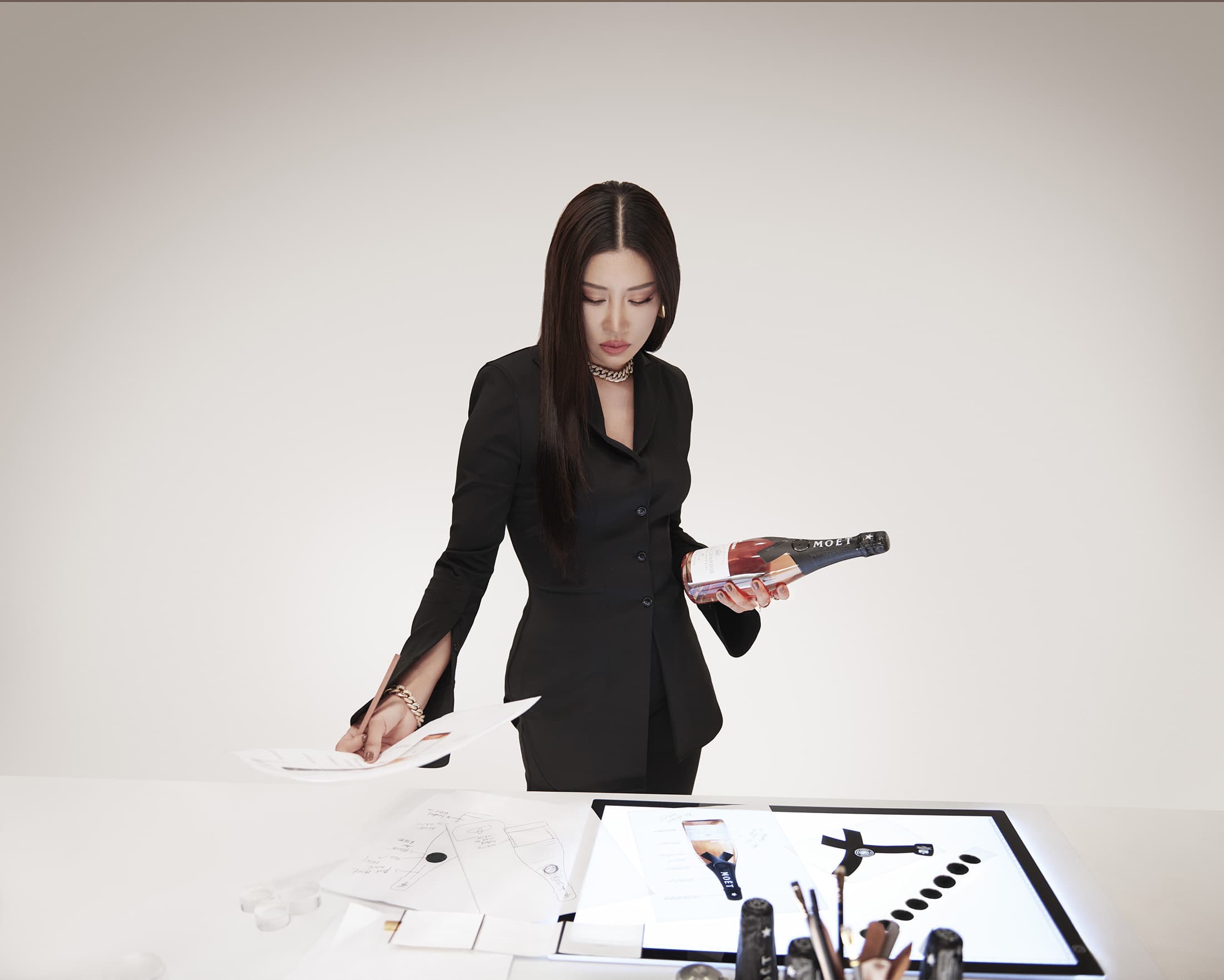 ---
Gentle Monster X Sankuanz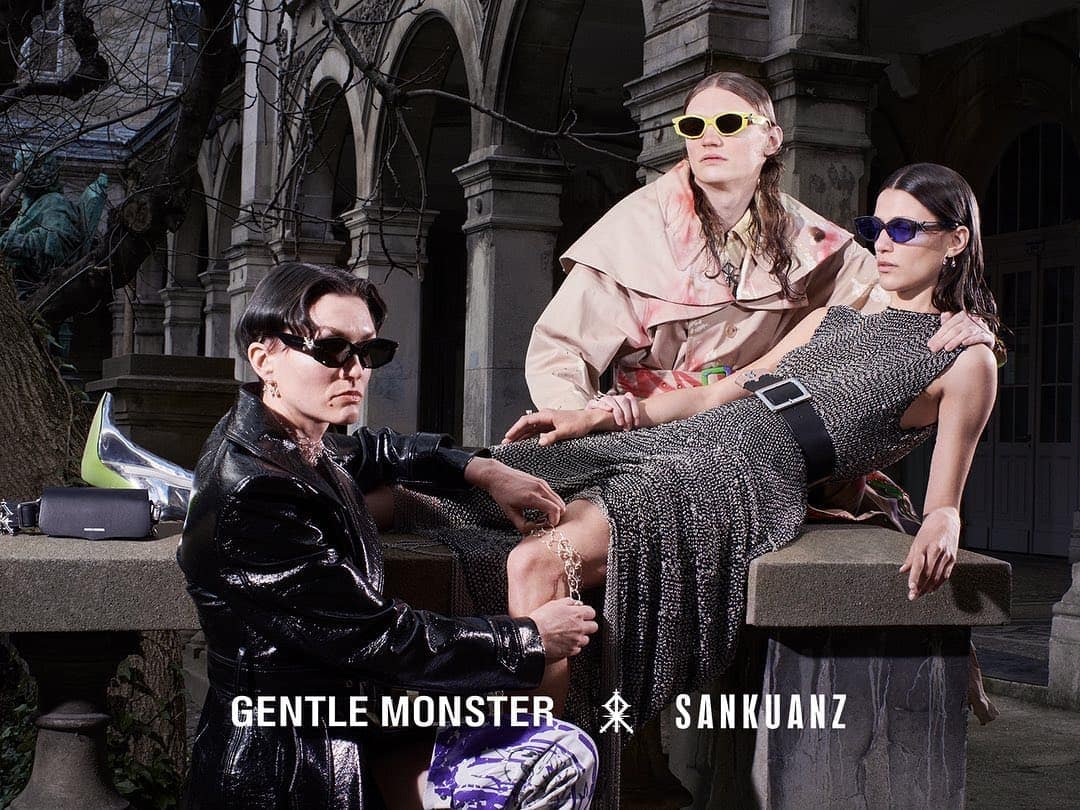 Photographer | CG Watkins
Video | Julien Veron, Maëva Vo Dinh, Lil Internet, and Cestainsi
Models | Turner Barbur, Pilar Boeris, and Mitologika Gerda
Hair | Ramona Eschbach
Makeup | Cecile Paravina
Set Designer | Christian Feltham
---
Gucci vs. Everybody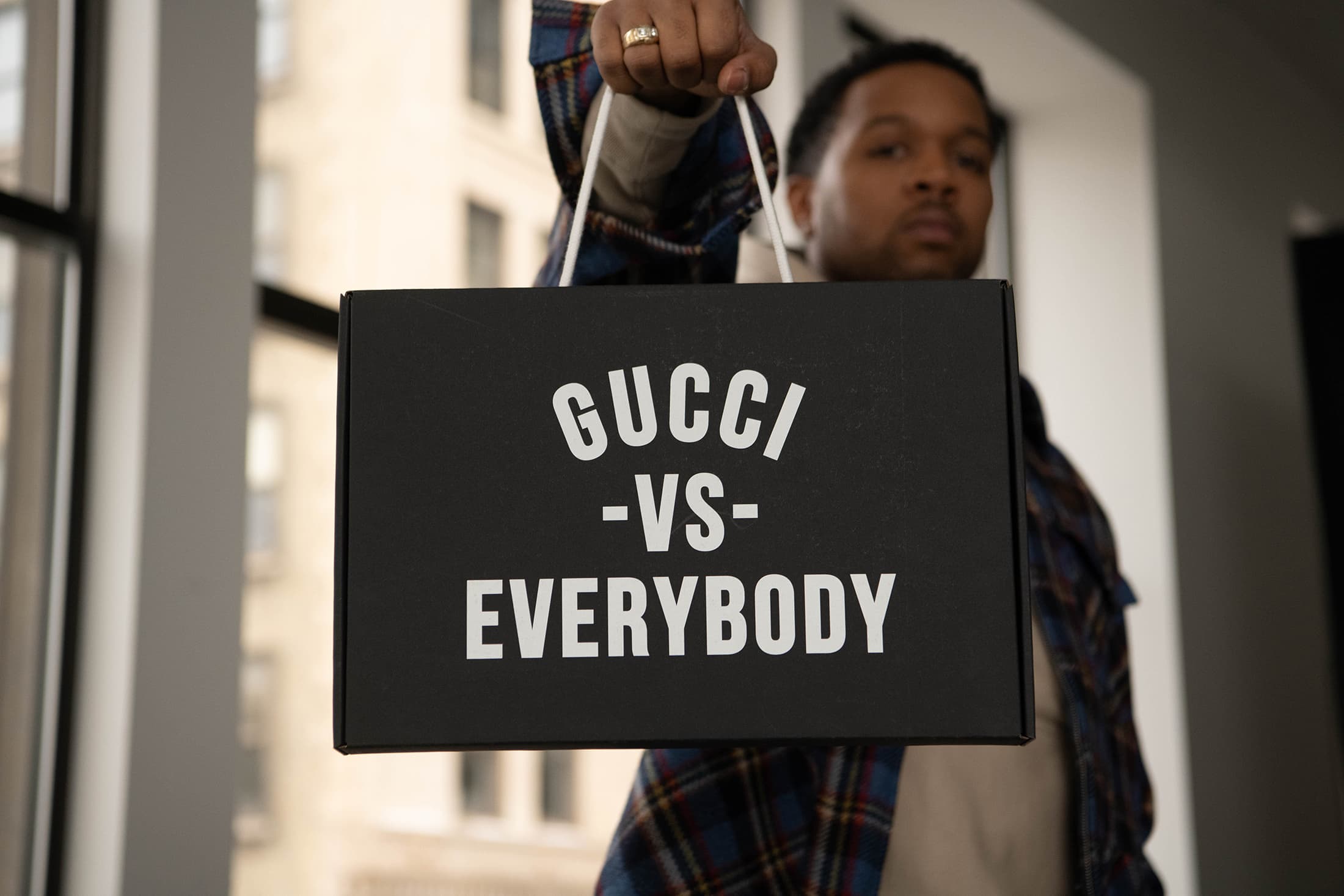 ---
Gucci x Northface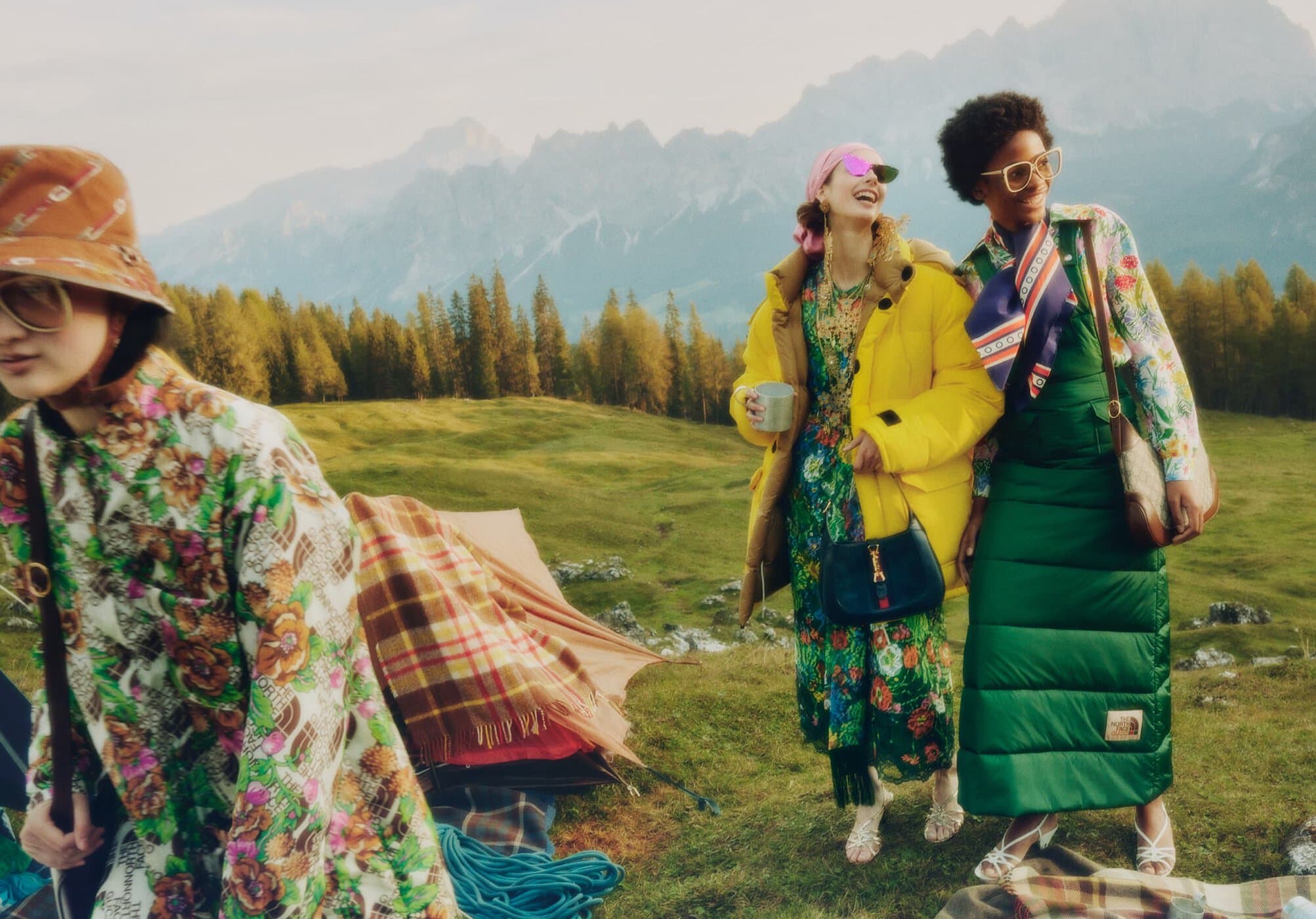 Gucci Creative Director | Alessandro Michele
Agency | Simmonds ltd.
Creative Director | Christopher Simmonds
Photographer/Director | Daniel Shea
Hair | Alex Brownsell
Makeup | Thomas De Kluyver
---
Heron Preston for Calvin Klein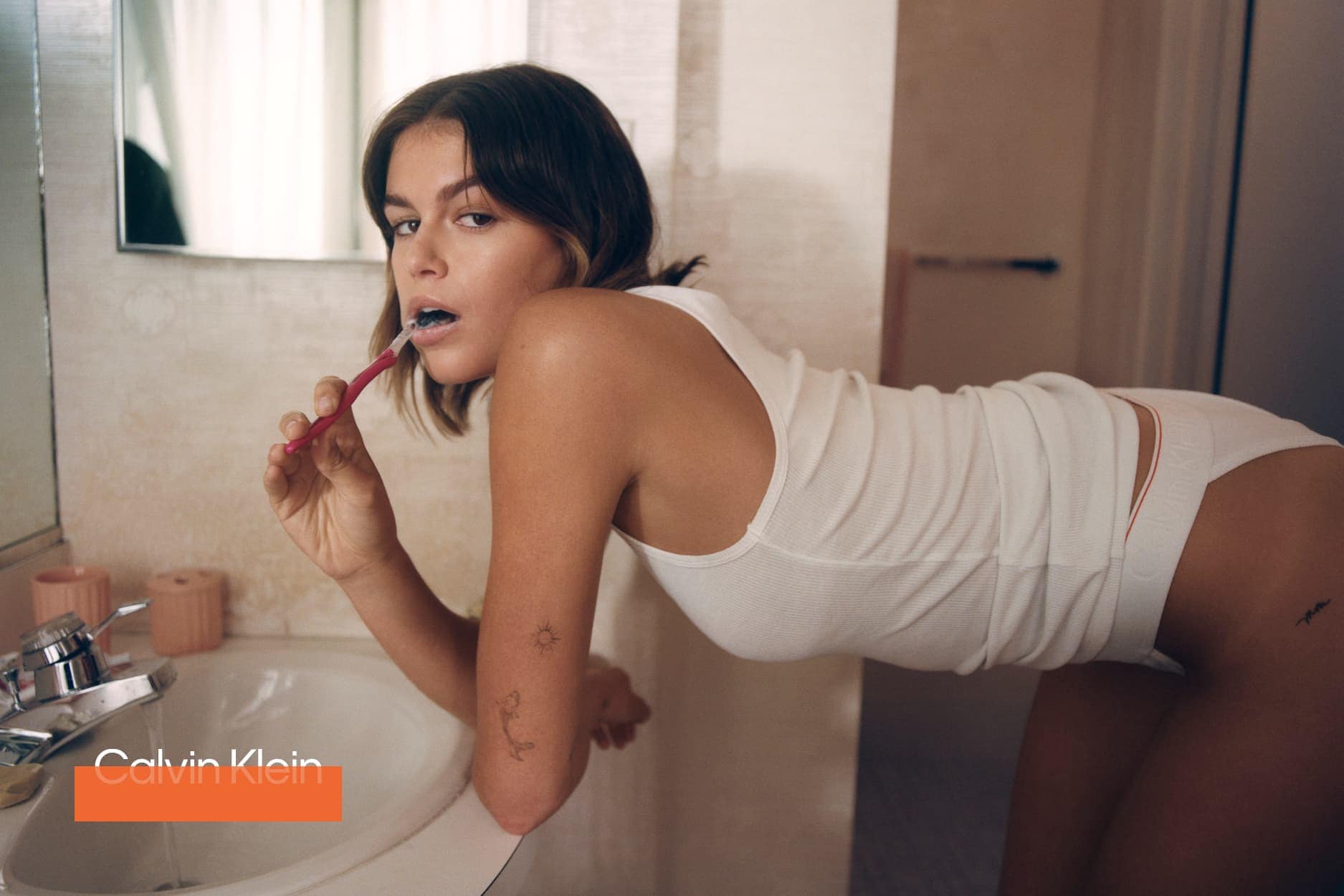 Heron Preston Creative Director | Heron Preston
Calvin Klein Creative Director | Cedric Murac
Director | Rubberband
Photographer | Renell Medrano
Talents | Ashley Graham, Jordan Alexander, Kaia Gerber, Heron Preston, Lil Uzi Vert, Nas, Pedro Cavaliere, Stevie Williams, Sabrina Fuentes, & Joe Holder
Stylist | Alastair McKimm
---
Simone Rocha x H&M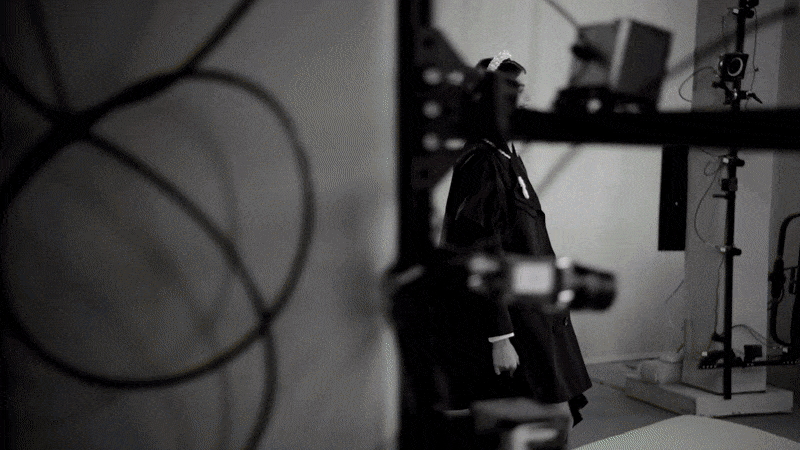 Director | Sharna Osborne
Paintings | Faye Wei Wei
Designer | Simone Rocha for H&M
Talent | Barry Keoghan, Djenaba Davis-Eyo, Faye Wei Wei, Francesca Hayward, Helena Bonham Carter, Jess Maybury, Kaia Geber, Kelsey Lu, Laila Gohar, Nadia Gohar, Omari Douglas, Paloma Elsesser, Rowan Blanchard, William De val Darby, Hugo Hamlet, Lily Ashely, and Nancy Andersen
Stylist | Robbie Spencer
Hair | Cyndia Harvey
Makeup | Niamh Quinn
Nails | Ama Quashie
Production | Gainsbury Whiting
Casting Director | Samuel Ellis Scheinman for dmcasting
Music | Frédéric Sanchez
---
Jimmy Choo X Marine Serre
Jimmy Choo Creative Director | Sandra Choi
Marine Serre Creative Director | Marine Serre
Film Director | Quentin Jones
Model | Catriona Frean
Dancer | Anna Engerström
Stylist | Sam Ranger
Hair | Neil Moodie
Makeup | Janeen Witherspoon
Nails | Becca Gray
Production | RSA Films
Movement Director | Sophie Apollonia
Sound Design | Peter Duffy
Casting Director | iDAL
---
Mary Katrantzou X Bulgari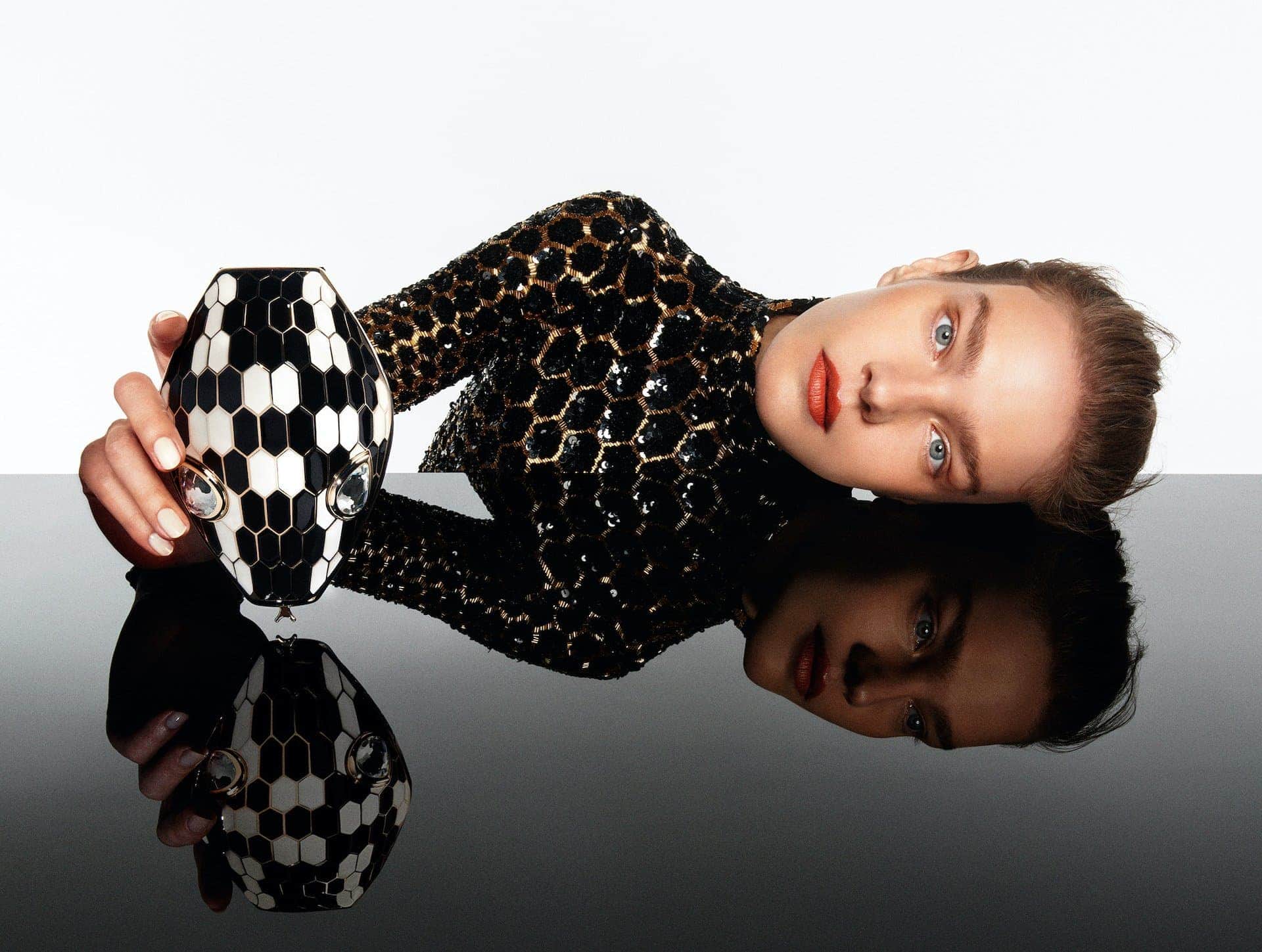 Mary Katrantzou Creative Director | Mary Katrantzou
Photographer | Hugo Comte
Model | Natalia Vodianova
Stylist | Geraldine Saglio
Hair | Pierre Saint Sever
Makeup | Cecile Paravina
Manicurist | Chloë Desmarchelier
Set Designer | Eleonora Succi
---
Moncler x Craig Green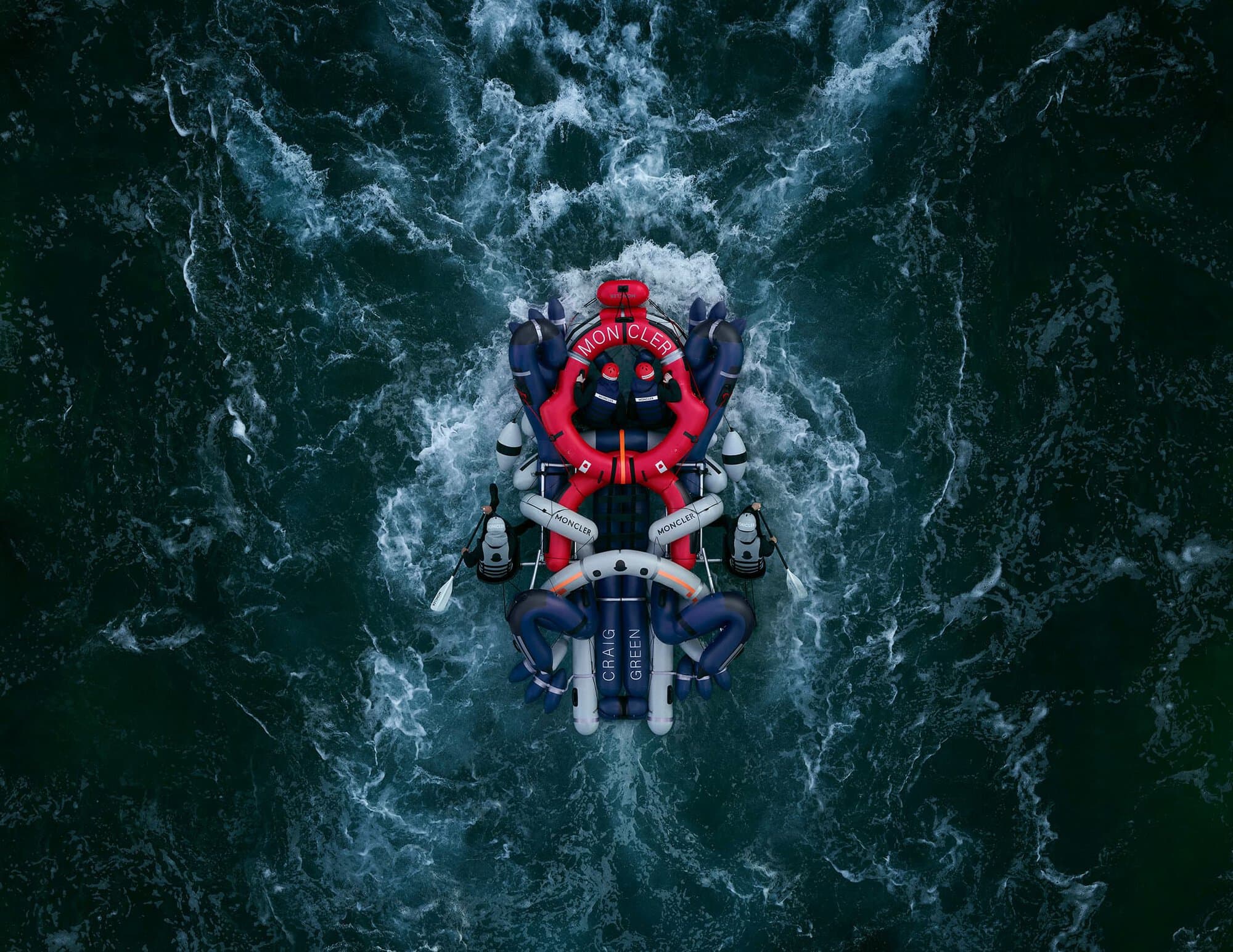 Craig Green Creative Director | Craig Green
Photographer | Dan Tobin Smith
Props | Megaflatables
Product Services | Rob Flowers
3D Designer | Phoebe Morris
Music | Frédéric Sanchez
---
Rick Owens x Champion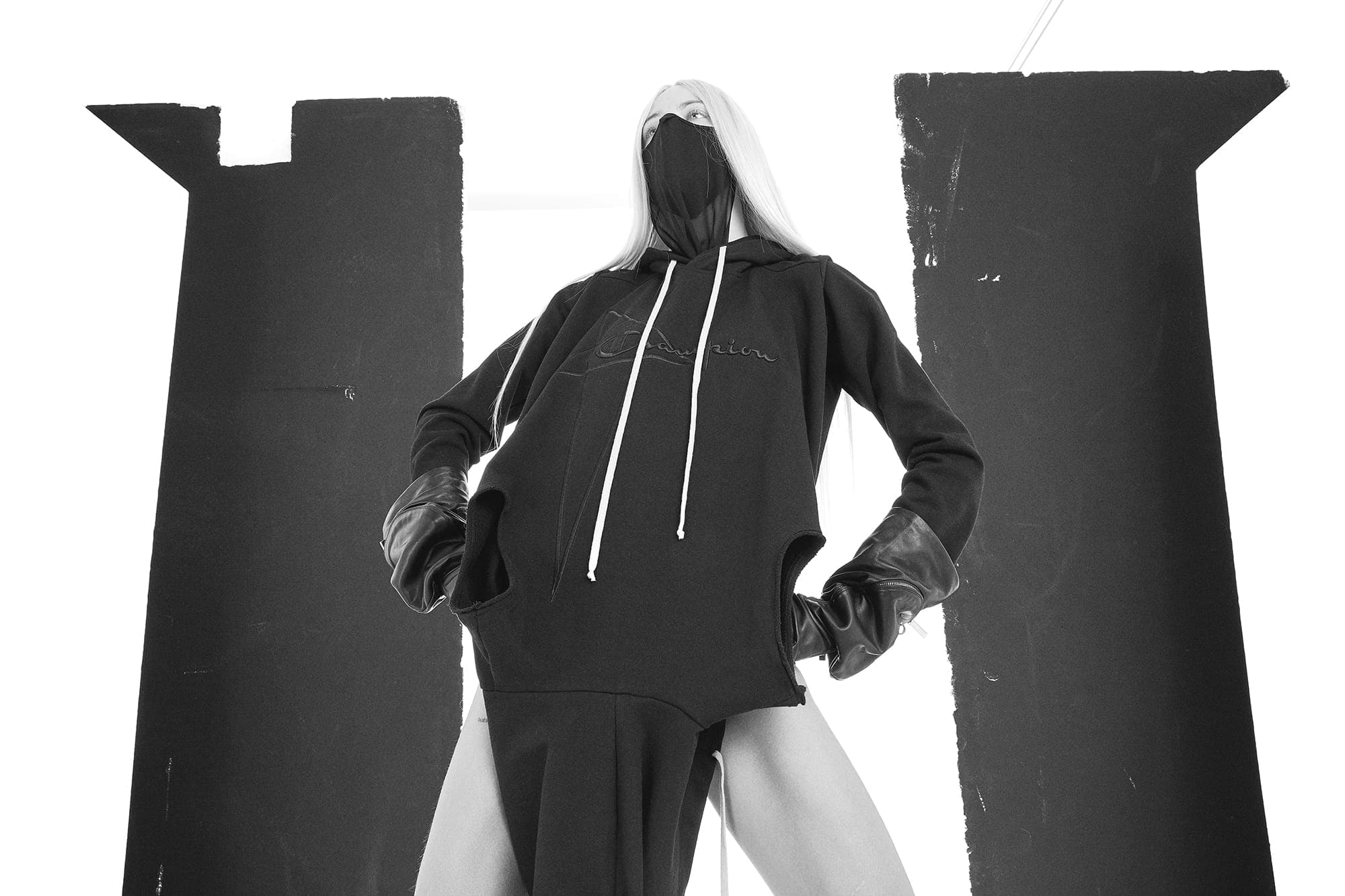 Photos | Owenscorp
---
---