Olivier Rousteing Teams with Beyoncé to Create a Special Collaborative Collection
Balmain creative director Olivier Rousteing has partnered with his friend and long-time muse
Beyoncé to create a special collaborative couture collection inspired by the superstar's latest
album, Renaissance.
The collection comprises sixteen looks, each of which correspond directly to one of the sixteen
songs from the album. As the title Renaissance may suggest, the album makes use of modern
production techniques while repurposing a plethora of samples drawn from the annals of Black
American music, paying tribute to this history while alchemically transforming it into a
contemporary dance mix that is at once eclectic and seamless.
Developing the collection over the course of six months, the design partners took a similar
approach in considering the collection, surveying historical couture trends and a heritage of high
craftsmanship while creating looks that push boundaries. The dress that stands for the song
"Energy 02," for instance, is painstakingly composed of braided threads that were created with
traditional African hair-braiding techniques, and united in a silhouette that distinctly echoes
Rousteing's continual vision of feminine power. Other looks, like "Church Girl," use cutting-edge
3D printing techniques. The team also worked with sculptor Elie Hirsch, who created hammered
metal pieces for a few of the looks.
The collection was celebrated with an editorial shot by photographer Louis Banks, and also
highlighted on the brand's website, where you can find an in-depth reflection from Olivier
Rousteing on the creative process behind each look.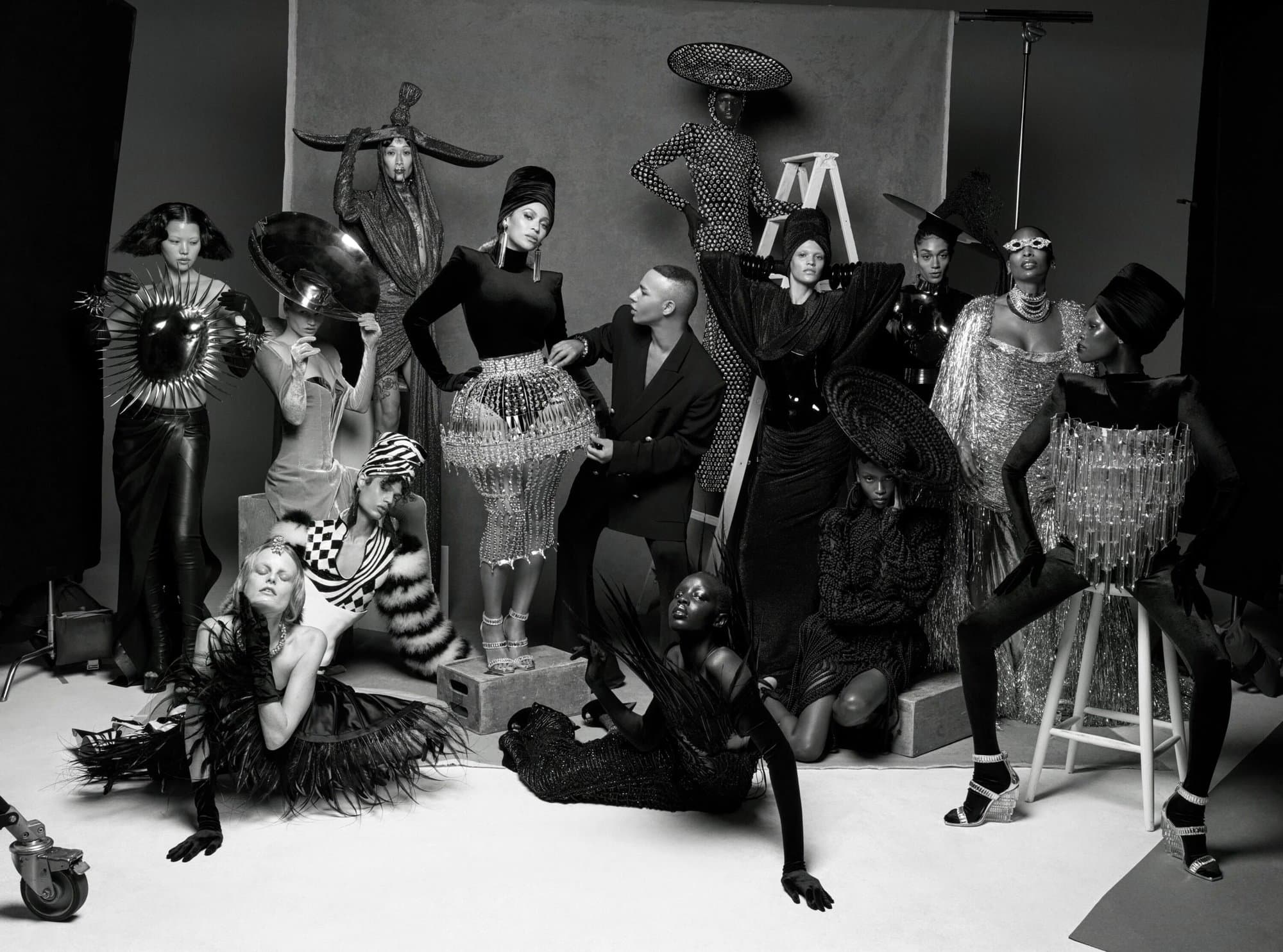 ---