---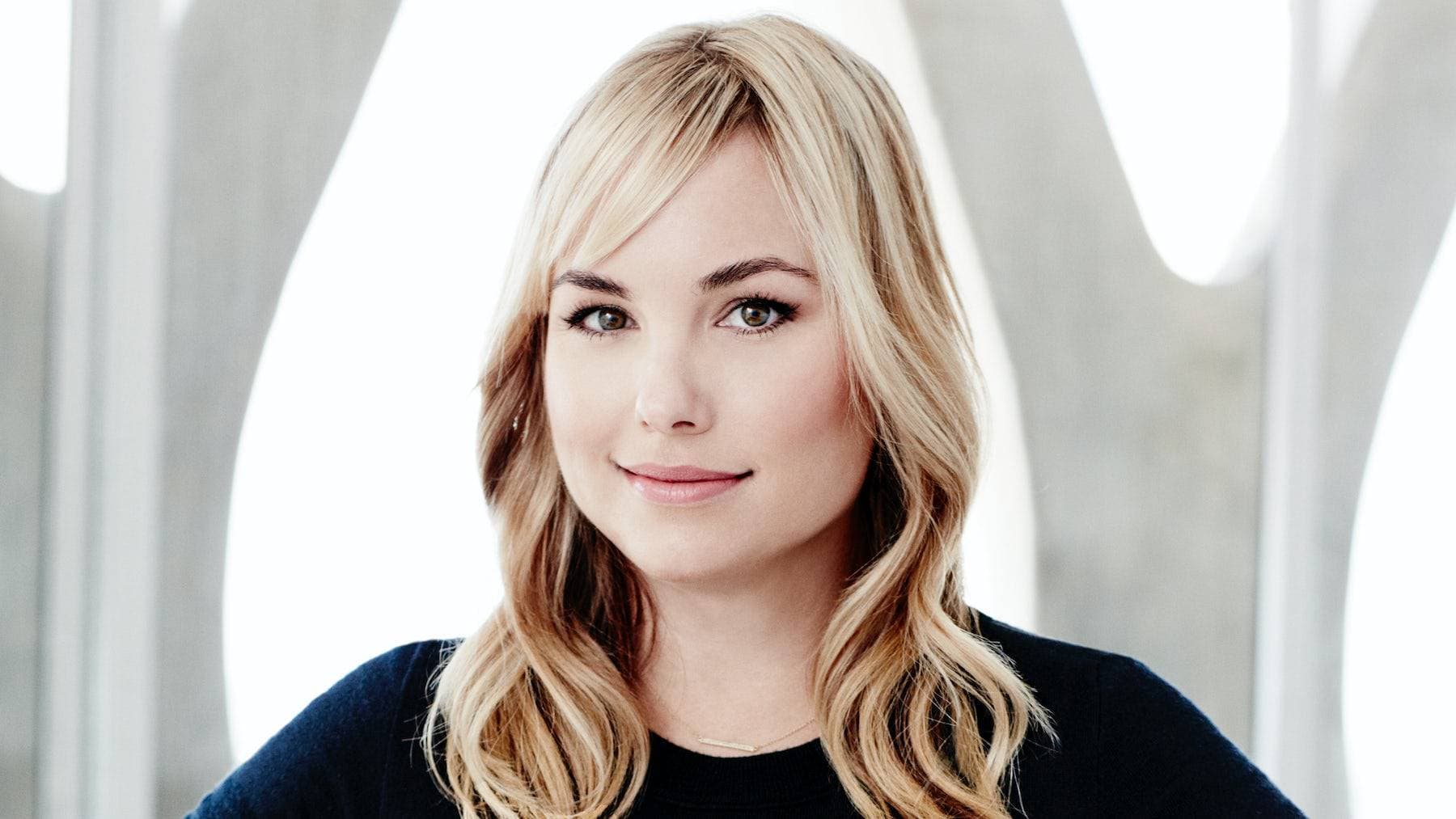 Future Extends Fashion Foothold In US With Acquisition Of WhoWhatWear
Global brand powerhouse Future has strengthened its position in the US Women's Lifestyle market with the acquisition of leading digital-only women's lifestyle publisher WhoWhatWear.
Already reaching 64.6m women every month in the US, the move comes almost a year to the day after the organisation added Marie Claire US to its stable of brands and will see the business become the 6th largest Beauty and Fashion publisher in the states (source: ComScore).
WhoWhatWear was launched in the US in 2006 by Katherine Power and Hillary Kerr and has 12m monthly online users (source: GoogleAnalytics) and 10m social media followers. With Future's content already reaching 1 in 3 adults online in the US, the transaction will further extend Future's scale and revenue opportunities in the US.
CEO of Future Zillah Byng-Thorne said: "At Future, we've built a stable of lifestyle brands that speak to women across the globe around fashion, beauty, and lifestyle. The content we create helps them shape a vision. The proprietary tech we own helps them realise it.
"For more than a decade, WhoWhatWear has been changing the way women feel about fashion and beauty, championing the idea that style is inclusive and attainable by all.
"The opportunities we can realize by bringing our businesses together are beyond exciting. Together, our expertise and synergy is a platform for growth in existing and new audiences across the globe.
"We'll benefit from their leading direct advertising sales capabilities, while they will benefit from our proprietary technology stack and operating model to drive the platform effect."
Hillary Kerr, Co-founder and Chief Content Officer of WhoWhatWear, said "Since our launch in 2006, Who What Wear has been and will continue to be a pioneer in every form of digital content, from website and social media to live stream shopping, podcasts, and more. We have created an enduring brand that will live for generations to come. We are excited to join forces with Future."
The WhoWhatWear business will continue to be led by President, Brianna Mobrem, Chief Revenue Officer, Shayna Kossove, and Chief Content Officer and co-founder, Hillary Kerr. Kerr also hosts the acclaimed Second Life podcast, which has over 18 million downloads to date and will remain part of the Who What Wear enterprise.
Another Tomorrow Appoints New Creative Director Elizabeth Giardina
Elizabeth Giardina is a New York City based fashion designer who has worked for notable American fashion brands for the last 19 years. Elizabeth is known for growing brands through her leadership, creative talent and genuine admiration and respect for the consumers who buy her work.
Prior to joining Another Tomorrow, Elizabeth worked at Proenza Schouler initially as Vice President of Design and then as Vice President of Design for White Label, a division that she created and designed to further develop the brand into clothing, accessories and collaborations at the advanced contemporary price point. For six year prior, Elizabeth was the Vice President of Design for Derek Lam 10 Crosby where she created the concept for the contemporary line and was responsible for the ready-to-wear and accessory collections, licensed products and collaborations. Before Derek Lam, Elizabeth was Head Designer for Halston for six years, where she created the Halston Heritage collection and designed for the designer collection under several notable creative directors.
Elizabeth earned her Bachelor in Fine Arts in Sculpture in 2002 from Washington University in St. Louis. In 2015, Elizabeth was the recipient of the Washington University Distinguished Alumni Award. Elizabeth currently serves as a mentor for Savannah College of Art, Fashion Scholarship Fund and Raise Fashion.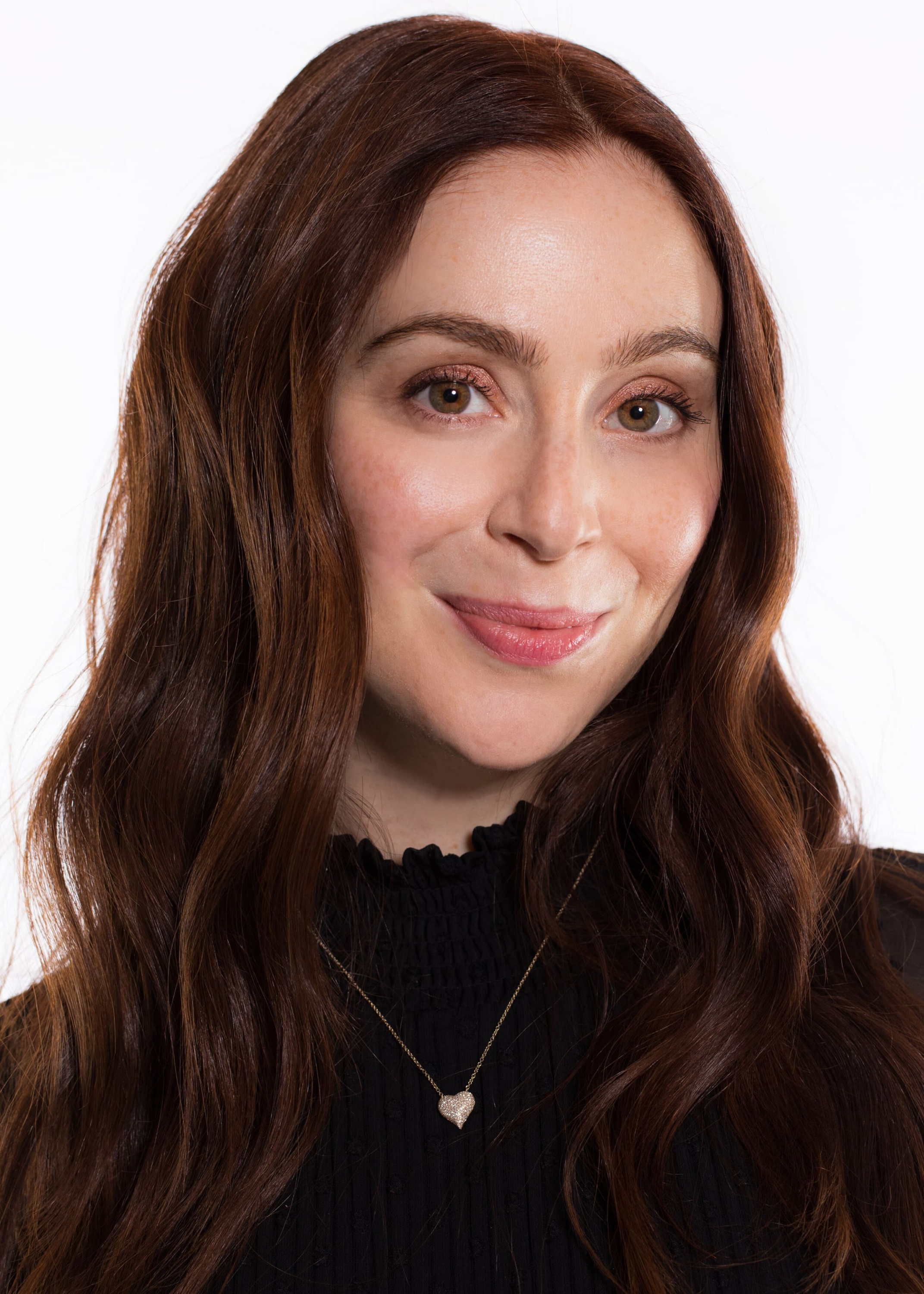 Moda Operandi To Enter Beauty Market
The e-commerce platform for designer fashion Moda Operandi is expanding into the beauty segment later this year.
Chief brand officer and co-founder Santo Domingo said, "Our customer comes to us for our curated point of view on personal style across fashion, fine jewelry and home. With the launch of this category, Moda will become a complete lifestyle destination."
Jessica Matlin, previously beauty director of Harper's Bazaar as well as the co-founder/co-host of the award-winning podcast, Fat Mascara, has been appointed to Director of Beauty at Moda Operandi.
"I am excited to be leading this category launch, embracing a unique lens on luxury beauty with a thoughtful mix of content and commerce centered around exclusive access, elevated editorial, and brand discovery," – Jessica Matlin.
Adwoa Dadzie Named Chief People Officer of Hearst Magazines
Hearst Magazines today announced that Adwoa Dadzie has been named chief people officer, overseeing the division's people and culture department, which comprises the HR business partner, people operations and talent acquisition teams. The announcement was made by Hearst Magazines President Debi Chirichella.
"Adwoa is an accomplished HR leader who brings extensive experience in full-cycle HR functions to her new role," Chirichella said. "Her expertise in employee engagement, talent acquisition, diversity and inclusion and wellness will further strengthen our workplace environment."
Dadzie joins Hearst Magazines with more than 15 years of experience working across various functions in human resources, most recently serving as vice president, head of people experience for the fitness and lifestyle brand SoulCycle.
Prior to that, Dadzie was vice president of human resources for Comcast Cable, where she was responsible for designing the global employee experience and partnering with leadership on performance management, talent strategy and cultural and organizational health.
In 2007, Dadzie joined the human resources team at PepsiCo, gaining valuable knowledge in the consumer product industry, before joining Nestlé USA and later Nestlé Waters, where she held several senior-level human resources roles.
"Hearst Magazines produces some of the most iconic media brands in the world," Dadzie said. "It champions a culture of creativity through an array of talented people working cross-functionally toward a common goal. I look forward to working closely with the teams as the company's workplace culture continues to evolve."
Dadzie begins her new role on June 6 and will report to Chirichella.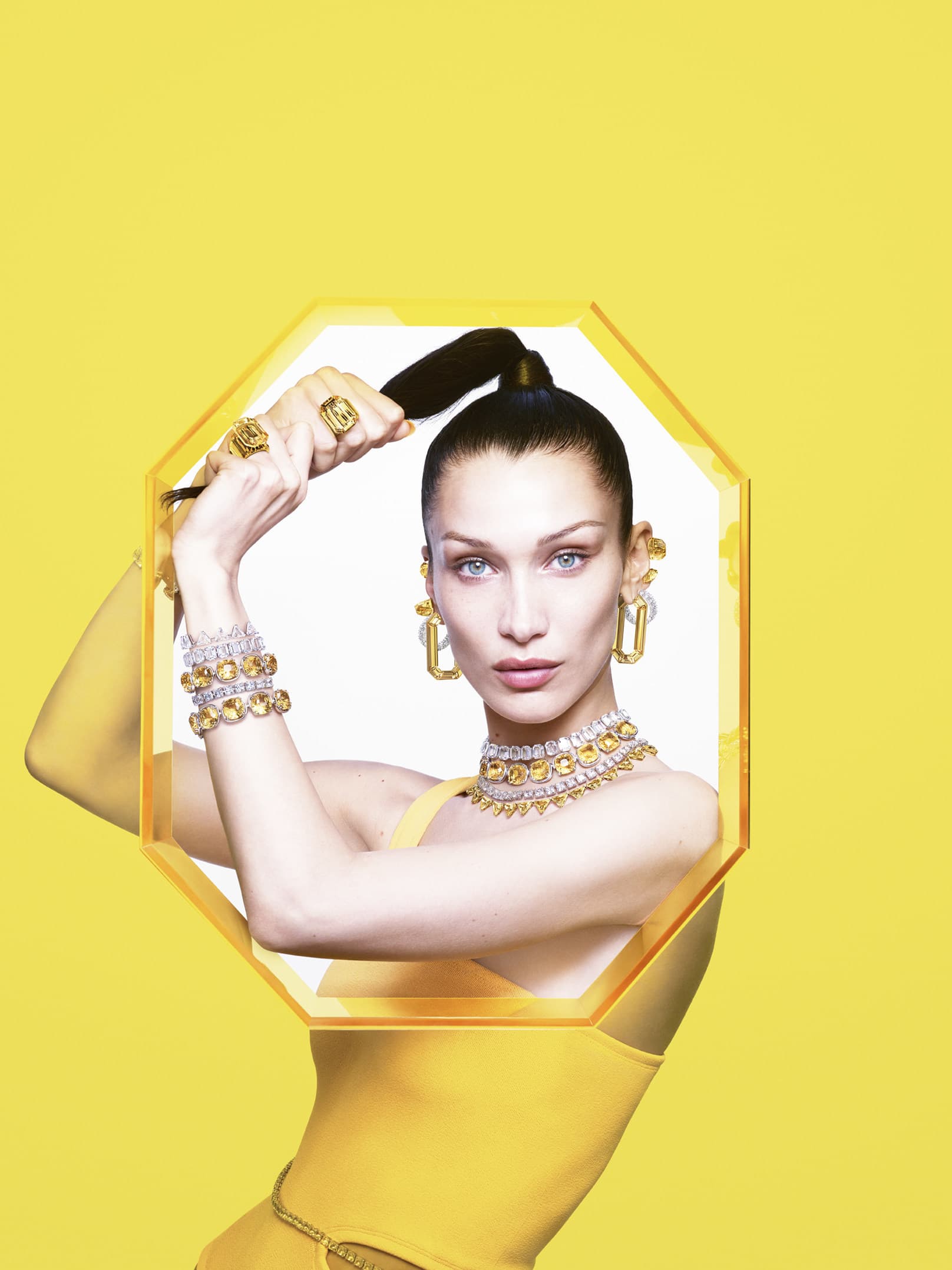 Swarovski Announces Bella Hadid as the Face of its New Campaign
A multifaceted portrait of Bella Hadid, the new Swarovski brand campaign mirrors the many sides of crystal in the image of a new-generation icon. Conceived by Creative Director Giovanna Engelbert and photographed by Mert Alas and Marcus Piggott, the portraits capture the transformative and versatile nature of Swarovski Crystals through diverse expressions of style. It's a contemporary quality personified by Bella Hadid – the new face of the Swarovski campaign – whose transformative look serves as a muse for the campaign, embodying the multidimensional mindset of a fresh fashion mentality: a free and fluid approach to dressing that defies the codes of tradition.
"Bella Hadid sums up the individualistic and transformative attitude of a new global generation. She is a multifaceted character who evades the boxes of rules and conformity. She goes from sporty to glamorous while remaining the same girl – the same Bella – with confidence and authority. In that sense, she conveys the values of Swarovski to perfection. Today, crystals are a dynamic part of our everyday wardrobe: a way of accentuating your individual style in a way that can be as casual as it can be elaborate. Bella is the poster girl for this state of mind." – Giovanna Engelbert, Creative Director of Swarovski.
"I was very familiar with Swarovski already. It really is such a timeless and iconic brand. I love the new collections and what the brand has been doing, especially these past two years under the creative vision of Giovanna, and I really see Swarovski as the contemporary jewelry brand of the future. Jewelry is about expression and celebrating individuality – Swarovski celebrates all people and the idea of modern glamour, and I love that" – Bella Hadid.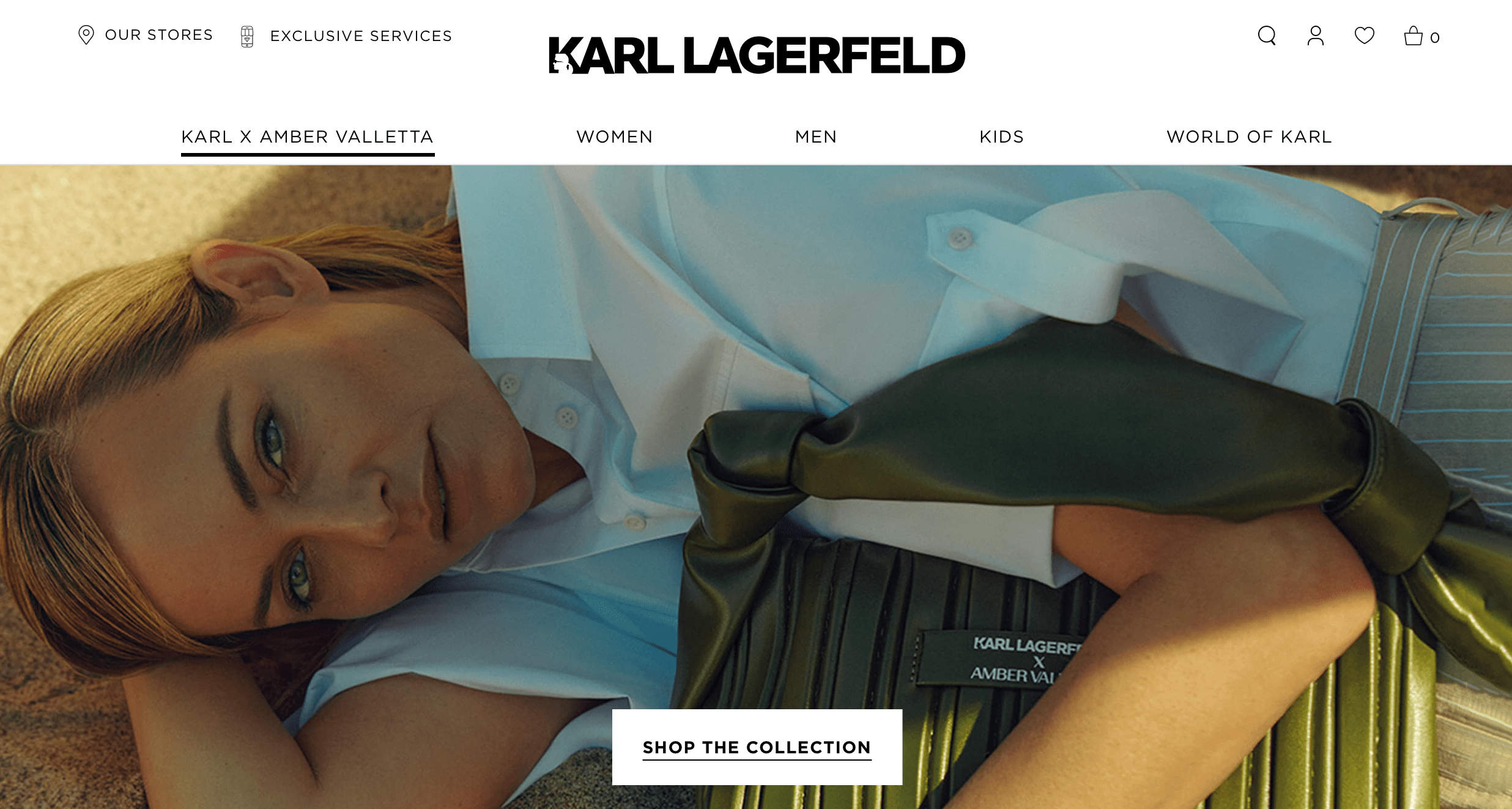 G-III Apparel Group to Purchase Iconic Karl Lagerfeld Brand
G-III Apparel Group, Ltd., a global fashion leader with expertise in design, sourcing, and manufacturing, today announced that it has entered into an agreement to purchase the remaining 81% interest in famed fashion brand Karl Lagerfeld for €200 million ($210 million USD), subject to certain adjustments and customary closing conditions. G-III will purchase the additional stake in the brand from a group of private and public investors, led by Fred Gehring of Amlon Capital BV. G-III currently owns 19% of the brand and, through this transaction, will become the sole owner of the Karl Lagerfeld brand. The all-cash transaction has been approved by the board of directors of both companies.
Morris Goldfarb, G-III's Chairman and Chief Executive Officer, said, "This transaction marks yet another significant milestone for G-III. Since acquiring a stake in the brand in 2015, G-III has built Karl Lagerfeld into an important and rapidly growing part of our North American business. Fully owning this visionary brand is a continuation of our successful partnership with the Karl Lagerfeld management team. Importantly, the addition of this iconic fashion brand to the G-III portfolio advances several of our key priorities, namely an increase in the direct ownership of brands and their licensing opportunities and further diversification of our global presence."
Mr. Goldfarb continued, "Karl Lagerfeld was an icon of the fashion industry. His namesake brand embodies his spirit as a designer while also appealing to a broad range of consumers throughout the world. We have great respect for Karl Lagerfeld's experienced and talented leadership team, led by Pier Paolo Righi, with whom we have worked closely for the last seven years. This team, combined with G-III's expertise, is expected to unlock more of the brand's global potential, which we believe represents a retail sales opportunity in excess of $2 billion. We are excited to welcome everyone at Karl Lagerfeld into the G-III team."
Pier Paolo Righi, Chief Executive Officer of Karl Lagerfeld, said, "Over the course of more than a decade – including many years working hand-in-hand with Karl – we have developed a multifaceted fashion house and a strong business that we believe is poised for continued and significant growth. Karl's original vision for the brand was to inspire people around the world to join his universe through creativity, and I am confident that he would be proud of how his vision and passion has come to life."
"As proud custodians of Karl's legacy, we are guided by his mantra to 'embrace the present and invent the future,' and I am looking forward to building the future of his namesake brand with the combined strength of our team and G-III's expertise in the industry," continued Mr. Righi. "Morris and the G-III team have been part of our family since we joined forces in 2015 to bring the Lagerfeld name to North America. Since then, we have worked together to further grow the brand's footprint. This transaction is the natural evolution of this positive working relationship. Working even more closely with a team we know, trust and have a proven track record with, will allow us to further accelerate the brand's global opportunity."
---