---
Thierry Ta announced Chief Financial Officer of LVMH Asia Pacific
The LVMH Group announced the appointment of Thierry Ta as Chief Financial Officer of LVMH Asia Pacific.

Thierry Ta joined the LVMH Group in 2007 as International Business Controller at Guerlain focusing on the Europe region. In 2010, he moved to Hong Kong and joined Parfums Christian Dior as Regional Financial Controller for the Travel Retail Division, then promoted in 2012 as Regional Finance Director for the Asia Pacific Region.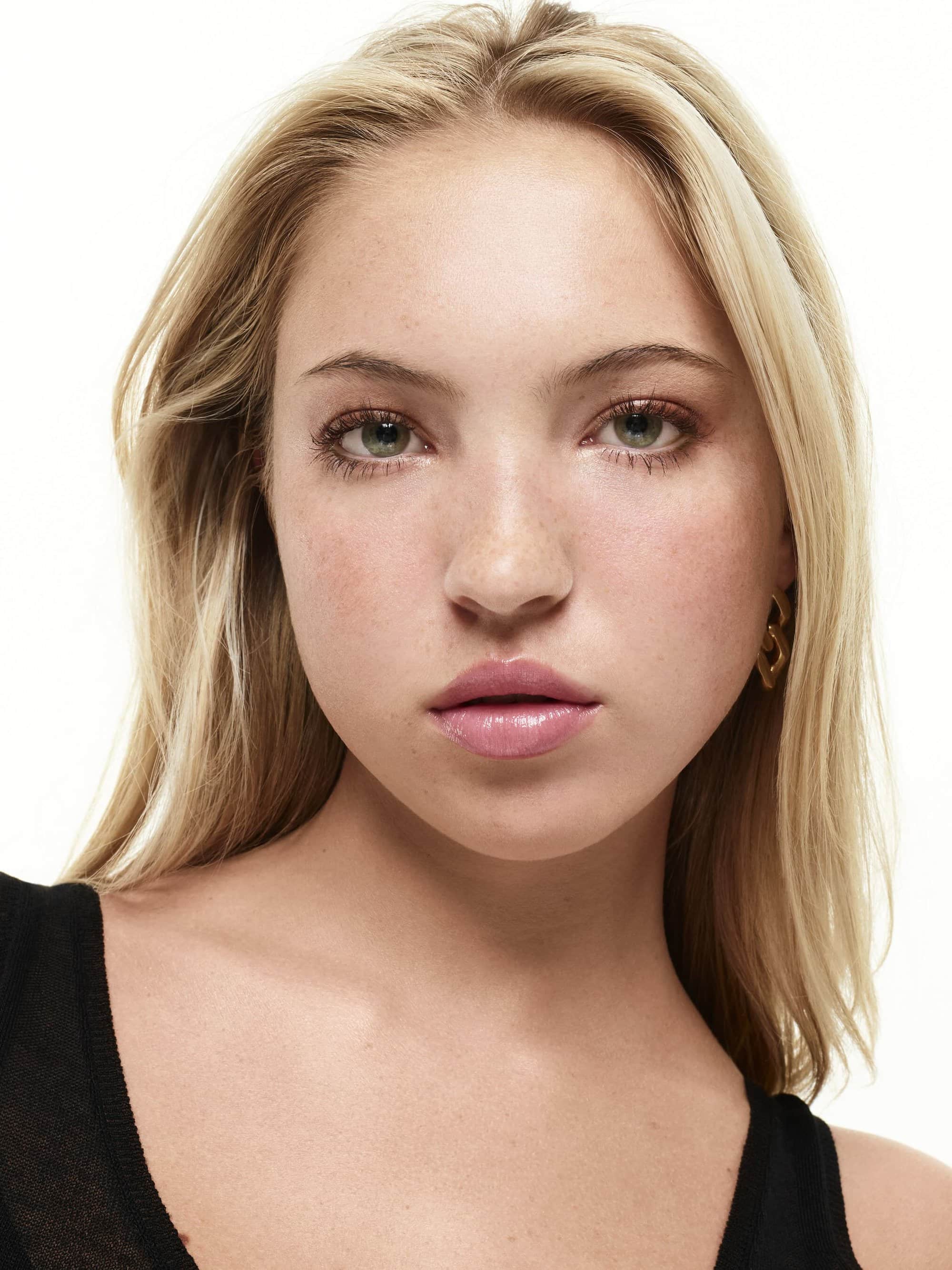 Yves Saint Laurent Beauty U.S. Announces Lila Moss As Latest U.S. Brand Ambassador
Yves Saint Laurent Beauty U.S. announced model and budding creative force Lila Moss as its latest U.S. ambassador. The rising fashion and beauty star has been appointed by YSL Beauty as an expression of the brand's heritage of celebrating those who are at the forefront of the next generation.
Today, YSL Beauty is recognized for its innovative products and for defining a distinctive attitude and individuality. Moss's undeniable confidence and her intuitive sense of unique style exemplifies the brand's values of fearless expression and embodies her generation's desires for both authentic individuality and an unmistakable edge.
"We are thrilled for our partnership with Lila and proud to celebrate her bold and confident character," says Laetitia Raoust, General Manager of YSL Beauty USA. "She captures the power of self-expression and authenticity, and how that can manifest through make up. She represents her generation's beauty and for that, we couldn't be happier to welcome her to the brand."
As a multi-faceted creative, Moss is redefining conventional attitudes and brings a modern perspective to how we talk about beauty.
"I'm so excited to be working with YSL Beauty. Being authentic and staying true to myself is really important to me and I'm so pleased to help spread YSL Beauty's message of empowerment and self-expression through makeup."
Moss will be featured in the brand's biggest and iconic makeup campaigns featuring products such as All Hours Foundation, Rouge Volupté Shine Lipstick, Lash Clash Mascara, and Rouge Volupté Candy Glaze Lip Gloss.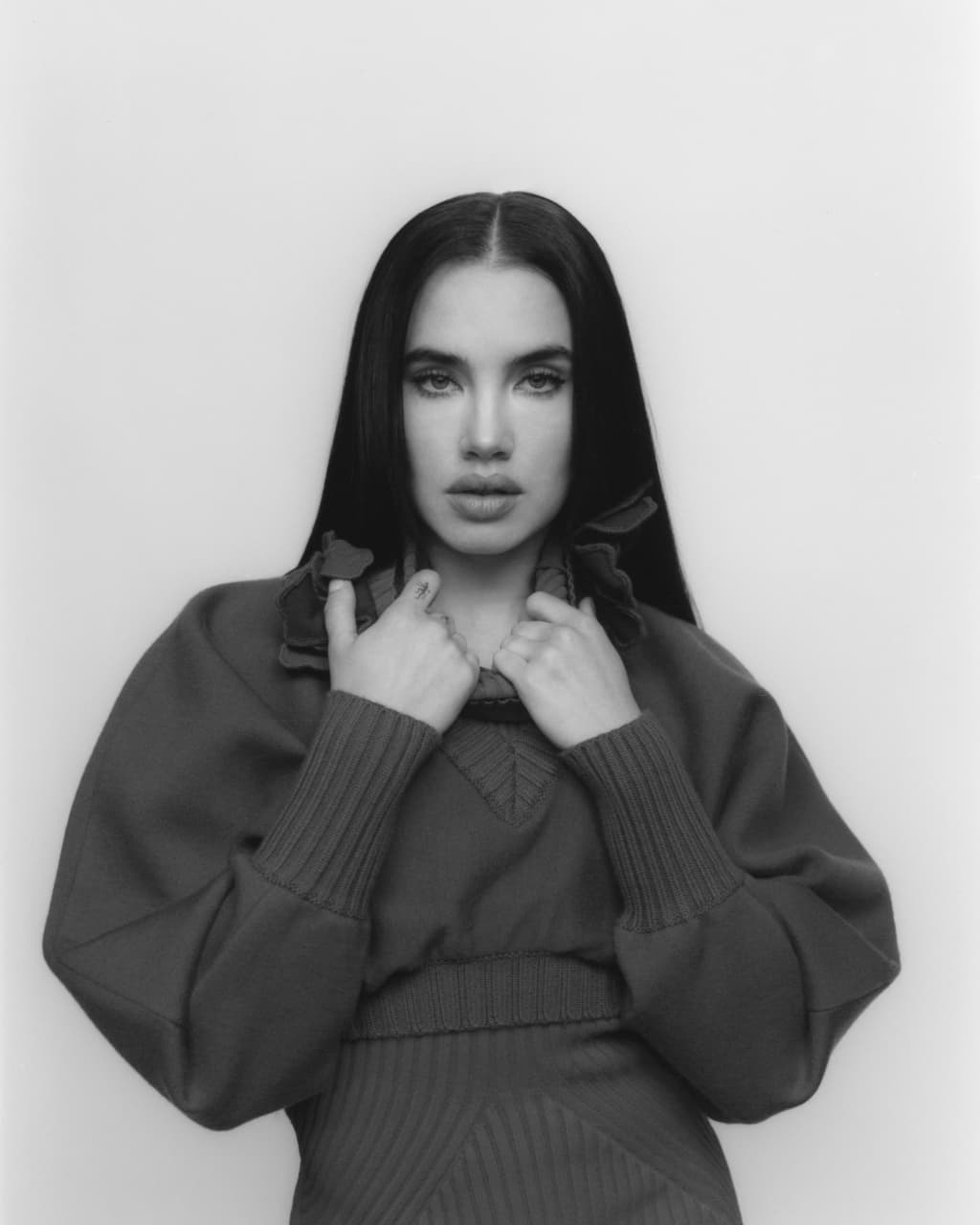 Isamaya Ffrench Named Beauty Curator at Off-White
Isamaya Ffrench joins Off-White c/o Virgil Abloh™ as Beauty Curator. Challenging existing beauty standards for over a decade, Isamaya is renowned for her exceptional vision and commitment to shining a light on young talent. In this new role, she will be pushing the brand into new beauty territory with high quality products, designed for everybody.
"I'm thrilled to have Isamaya join the Off-White™ Collective. Her taste, unconventional vision and profound experience will help us write the new chapter of the Brand with beauty being a pivotal project on our journey. While keeping Off-White™ youth-centric is key for us, IB and Isamaya are the best talents of their generation and will be able to bring our Brand into the future and elevate its final perception". Andrea Grilli, Off-White™ CEO.
"Off-White™ speaks to a whole generation. Off-White™ Beauty will be the perfect way to bring this experience into a whole new dimension and I'm incredibly excited to be working on the beauty line in collaboration with Ibrahim Kamara, Off-White™ Art&Image Director, to address a new and vibrant audience." – Isamaya Ffrench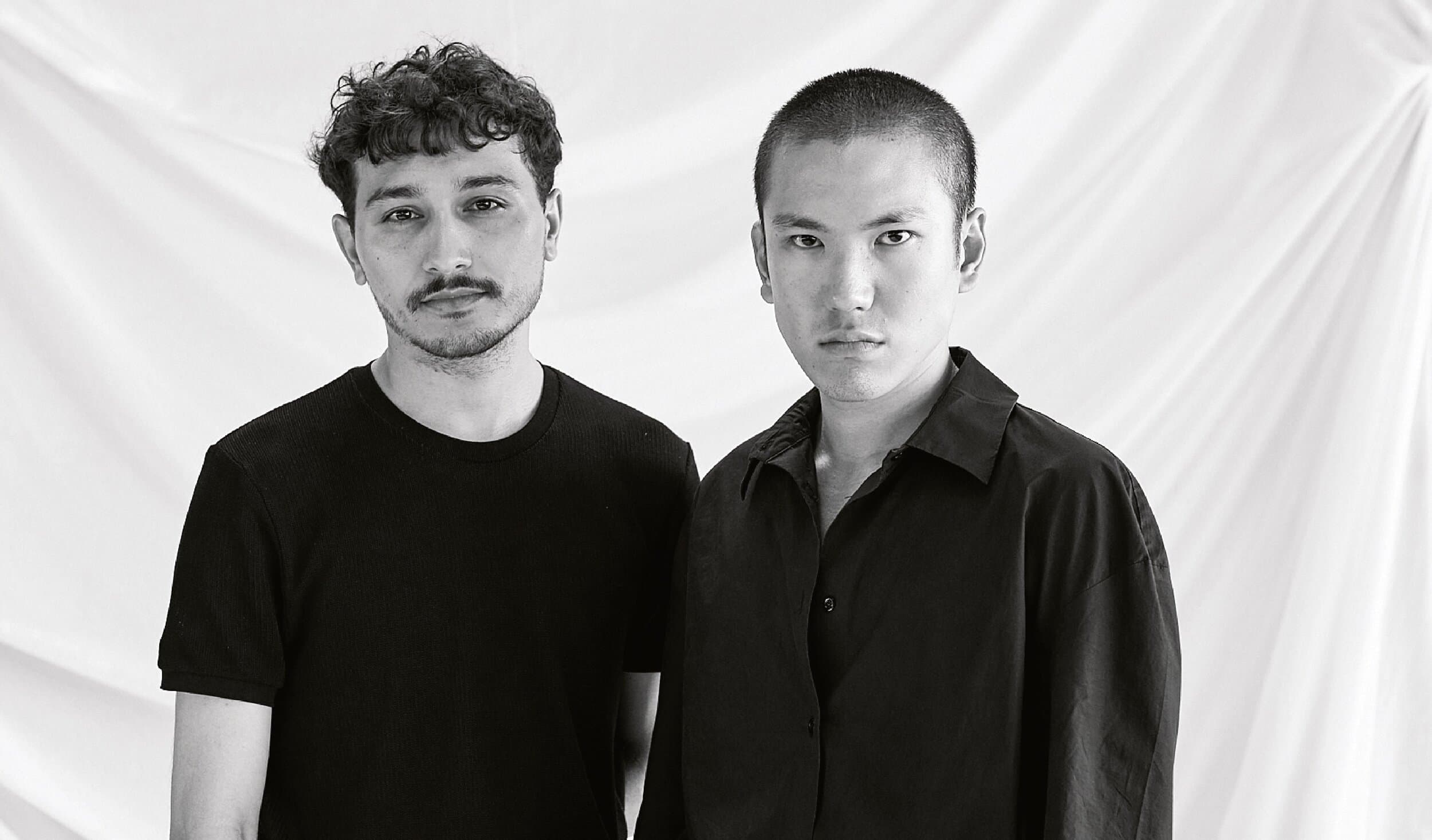 ACT N°1 Announced Luca Lin and Galib Gassanoff are parting ways
ACT N°1 announced "an internal shift in the creative direction. After seven years of collaboration long-time friends and founders of ACT N°1 Luca Lin and Galib Gassanoff are parting ways. Lin will stay and continue his commitment to the brand, while Gassanoff will leave ACT N°1 to pursue a career in fashion and arts."
"I thank Galib for the contribution he has made to the brand over the past 7 years, where we have shared incredible moments of personal and professional growth. The path we have taken together will remain exceptional and unique. I wish him the best in this new chapter of his career." – Luca Lin
"It has been a fantastic 7-year journey of creating, learning and experimenting. I had the opportunity to meet and work with incredible people, we brought ACT N°1 to the heights we dreamt of and it will continue to rise under the direction of my dear friend Luca. I'm grateful to everyone who has supported our work throughout the years and thanks ACT N°1 Team!"- Galib Gassanoff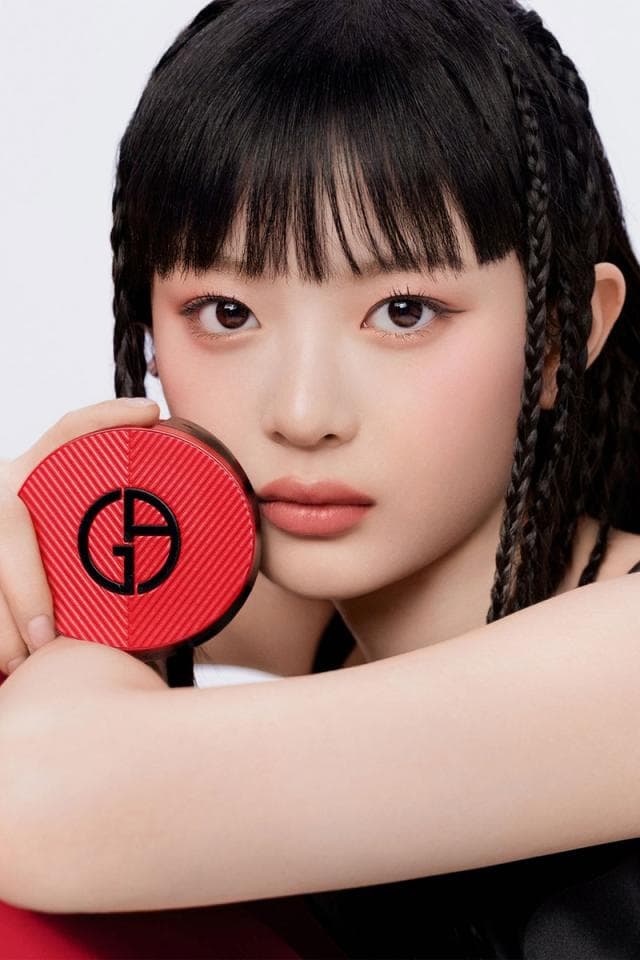 NewJeans' Hanni Announced Armani Beauty's New Ambassador
Armani beauty Introduced singer and dancer Hannifrom NewJeans as new Armani Global Makeup Ambassador.
"Hanni is a very young artist with a great expressive power and an irresistible and captivating individuality: a contrast that I find interesting. She has personality, which for me is the most fascinating trait, always." Giorgio Armani.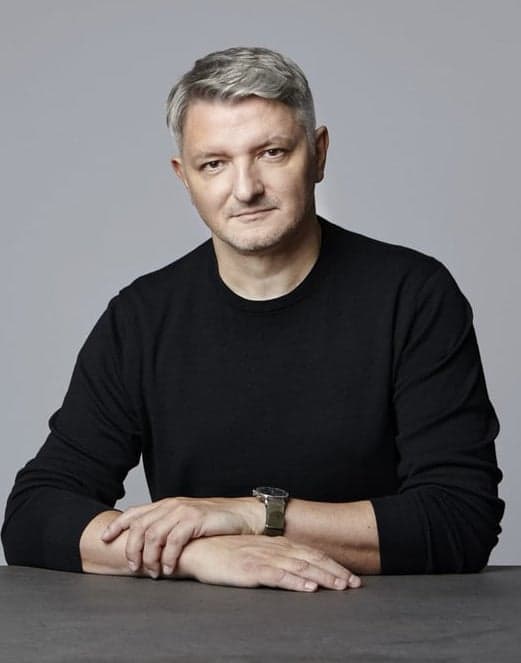 MCM Announced the Departure of Designer Dirk Schönberger
MCM, founded in 1976 in Munich then bought in 2004 by Korean businesswoman Sung-Joo Kim's company Sungjoo Group, announced Dirk Schönberger departed. Schönberger served as global creative director since 2018. He was previously a creative director at Adidas.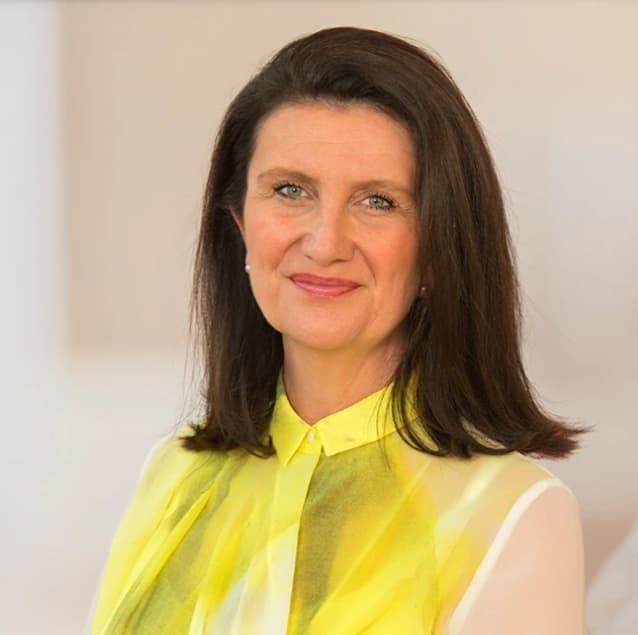 Dr Bérangère Ruchat appointed to Richemont Senior Executive Committee as Chief Sustainability Officer
Richemont announced that, effective 10 February 2023, Bérangère Ruchat Joined the Group's Senior Executive Committee in her capacity as Chief Sustainability Officer (CSO).
Bérangère Ruchat will continue to report to Burkhart Grund, Chief Finance Officer of Richemont and a Director on the Board of Compagnie Financière Richemont SA.
Dr Ruchat was appointed Richemont's first CSO a year ago, bringing over two decades of extensive expertise in the field of sustainability and collaborative work across the world of business, governments, and NGOs. She joined from the Firmenich Group, Switzerland, where, as CSO, she drove the Group's sustainability strategy during her 12-year tenure. She notably led Firmenich's ESG reporting and established unique partnerships, particularly with the UN Global Compact and the World Business Council for Sustainable Development (WBCSD). In 2016, Dr Ruchat was acknowledged for her work in advancing the United Nations Sustainable Development Goals (UN SDGs) by the WBCSD's Leading Women Awards.

Dr Ruchat holds a Master's degree in Political Science from Lausanne University (1994) and in Public Administration from the Graduate Institute of Public Affairs, Switzerland (1996). She also holds a PhD in International Relations from the Maxwell School of Citizenship and Public Affairs at Syracuse University, New York, as well as postgraduate qualifications in Public Private Partnership Management from Cambridge University and in Social Innovation from Stanford University.
Commenting on the appointment, Johann Rupert, Chairman, said, "I am delighted to have Bérangère Ruchat join Richemont's Senior Executive Committee (SEC). In just twelve months, Berry has significantly contributed to strengthening Richemont's sustainability strategy, further raising the Group's understanding of sustainability and ESG reporting and compliance matters.
"Richemont has a long-standing commitment to doing business responsibly and Berry's appointment to the SEC is a further recognition of the importance of this transversal discipline to us as a Group. It is also an acknowledgment of Berry's ability to collaborate and build relationships with internal and external stakeholders to help them understand the company's sustainability agenda, governance and progress. I look forward to working with her more closely and, together with the other SEC members, to ensuring our sustainability objectives are fully embedded into all Richemont's strategic and operational decisions as we focus on leading all the organisation under a shared vision and sustainability ambition."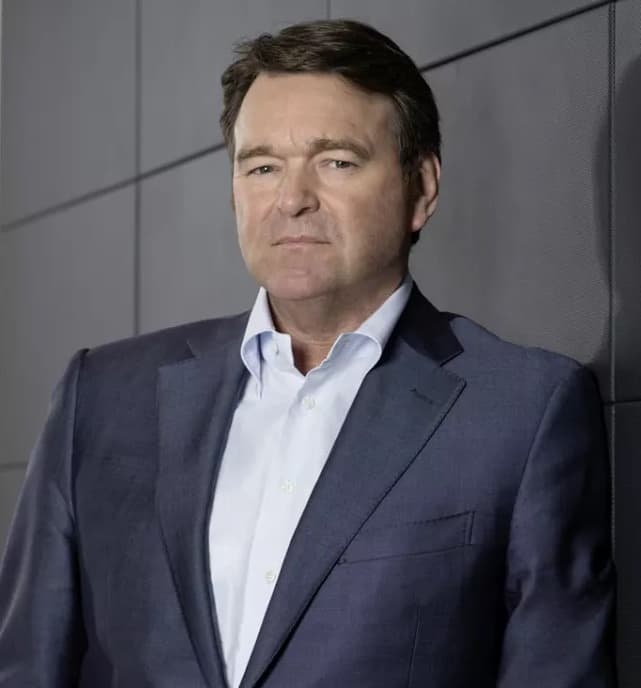 Bram Schot nominated to Richemont's Board of Directors
Richemont announced the nomination of Bram Schot for election to the Board of Directors. His appointment is subject to the approval of shareholders at the 2023 AGM due on 6 September 2023. Mr Schot will serve as a Non-executive Director.
Mr Schot, a Dutch national, brings more than 3 decades of experience in the premium automotive industry with various management positions including at DaimlerChrysler, Mercedes-Benz, Volkswagen Group and Audi across different countries. From 2006 to 2011, Bram was President & CEO of Daimler/Mercedes-Benz Italia & Holding S.p.A, having held several Director and senior leadership roles within Mercedes-Benz in the Netherlands since joining the company in 1987. In 2011, Mr Schot joined Global Marketing, Sales & Services of the Volkswagen Group in Germany. Following that, he was appointed as a member of the Management Board of Volkswagen CV as CCO. In 2017 he joined the Board of Audi AG, was appointed interim CEO in 2018 and in 2019 CEO of the Board of Management of Audi AG. This includes Ducati, Lamborghini and Italdesign Giugiaro as well as the Audi brand. He also became a member of the Management Board of Volkswagen Group and Vice Chair of Porsche Holding Salzburg. At Audi, Bram initiated the transition to electrification, thereby gaining a deep understanding of sustainability issues and the challenges associated with an energy transition.
Mr Schot is currently a Non-executive Director of Shell PLC, where he is also a member of the Safety, Environmental and Sustainability Committee and the Remuneration Committee. He is also a member of the Supervisory Board of Signify N.V. and a member of its Audit and Digital Transformation Committees. In addition, Bram is a senior advisor to different companies, including the Carlyle Group, Global Cleantec Capital and ADS-Tec Holding. Besides that, he is a Professor in Leadership & Entrepreneurship at Bocconi University, Italy, and Chairman of the Future Mobility Lab MobiUS.
Regarding Bram Schot's nomination, Johann Rupert, Chairman of Richemont, commented, "I would like to warmly welcome Bram to the Board. He brings unparalleled managerial experience and expertise in client-centricity, technology, sustainability, innovation, and risk management to help reach our objective of achieving long term profitable, responsible and sustainable growth. Bram has gained a deep understanding not only of sustainability as a means to innovate to transform business models, but also of the complex automobile supply chain which bears many similarities with the watch industry, and of the importance of creating iconic and timeless products for customers."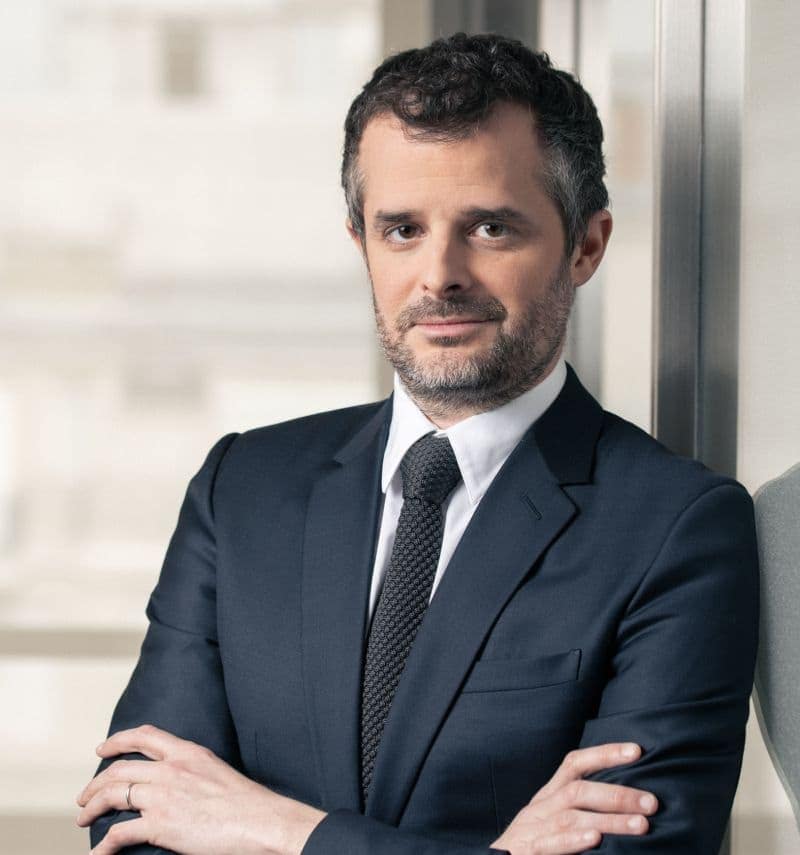 Jérôme Sibille Announced as member of LVMH Executive Committee
The LVMH Group announced the appointment of Jérôme Sibille, Group Executive Vice President General Administration & Legal Affairs and Secretary to the Board of Directors of LVMH as a member of the Executive Committee of LVMH.

"I am delighted with the appointment of Jérôme Sibille as a member of our Executive Committee. Since he joined LVMH eight years ago, Jérôme has demonstrated remarkable personal and professional capabilities and has supported the Group's growth. His appointment is emblematic of a successful internal integration journey and will enable him to even more effectively represent the departments he heads.", said Bernard Arnault, Chairman and CEO of LVMH.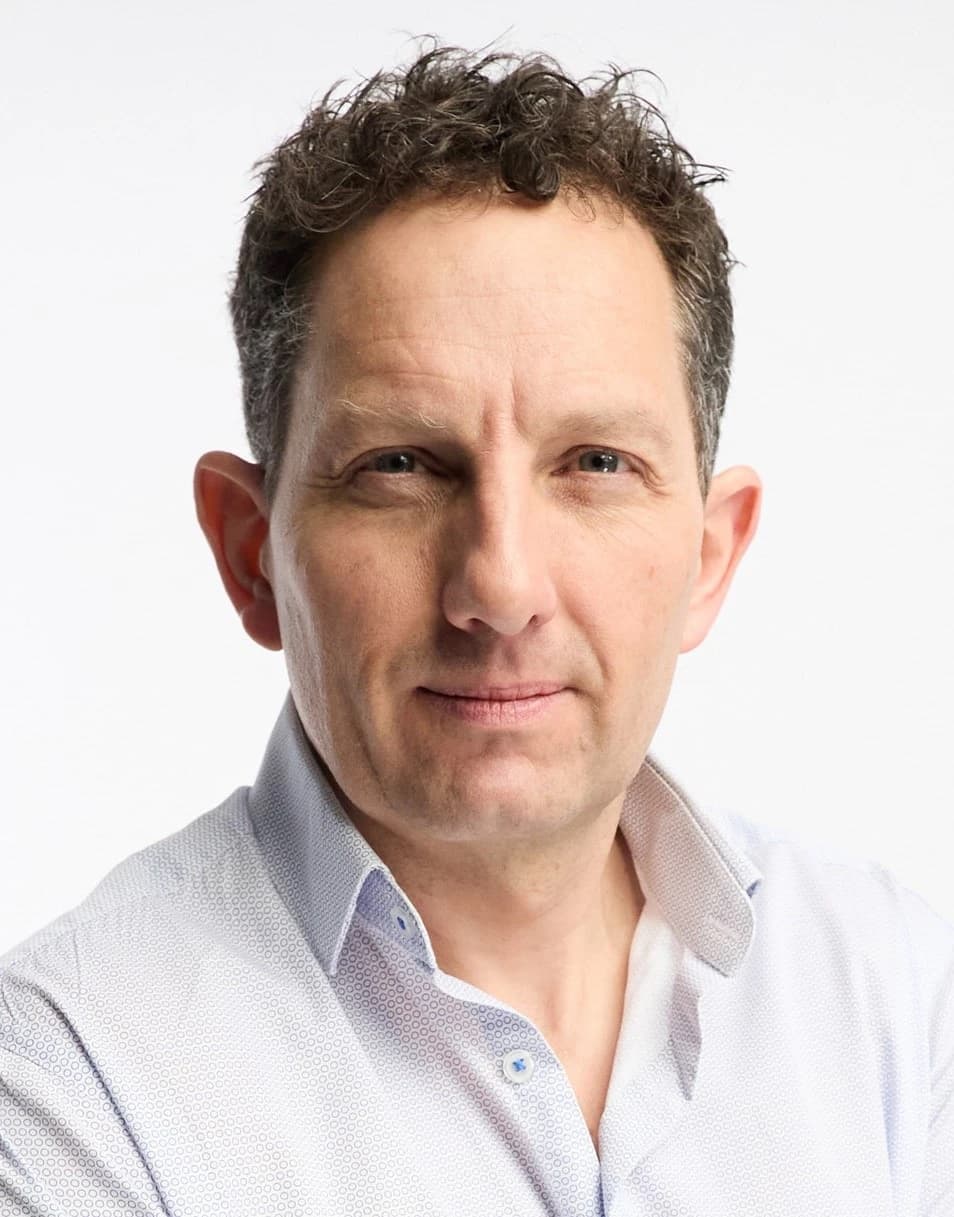 ASOS Announced Sean Glithero Interim CFO
Online fashion retailer ASOS announced the appointment of Sean Glithero as interim CFO once Katy Mecklenburgh, current Interim Chief Financial Officer, leaves in May.
Glithero, previously with roles at Auto Trader, Funding Circle and MatchesFashion, has already joined the company to allow for a thorough handover. He will provide additional support on the company's Driving Change agenda, until a permanent CFO is appointed.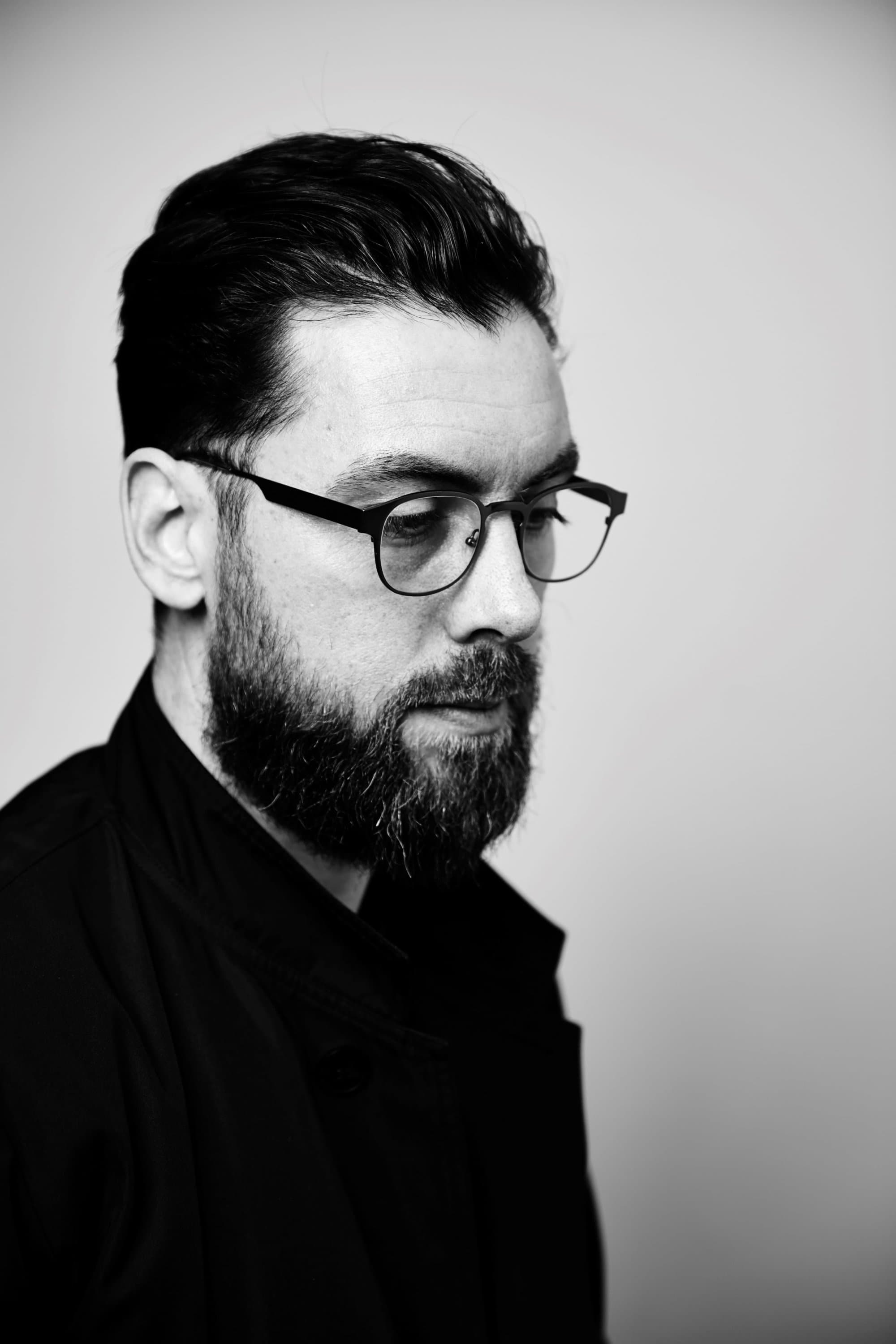 John Mooney Announced Executive Creative Director at Matchesfashion
John Mooney, previously with ASOS as Global Brand Creative Director, has followed former boss Nick Beighton to Matchesfashion. Mooney will be the Executive Creative Director at the luxury fashion retailer.
Commenting on his appointment, Mooney said: "I'm super excited to be joining Matchesfashion in my capacity as Executive Creative Director. I am looking forward to exploring, developing and renewing the brands creative strategy using my skill and knowledge to create a recognisable and differentiated identity for the Matchesfashion brand harnessing the creative power of the team and fully utilising the suite of platforms available to us."
Beighton added: "John is a fantastic addition to lead our creative teams and I am looking forward to working together. We remain focused on our ambition to be The luxury destination for customers in the world. John brings a depth of experience and leadership that will be invaluable as we enter our next phase of growth."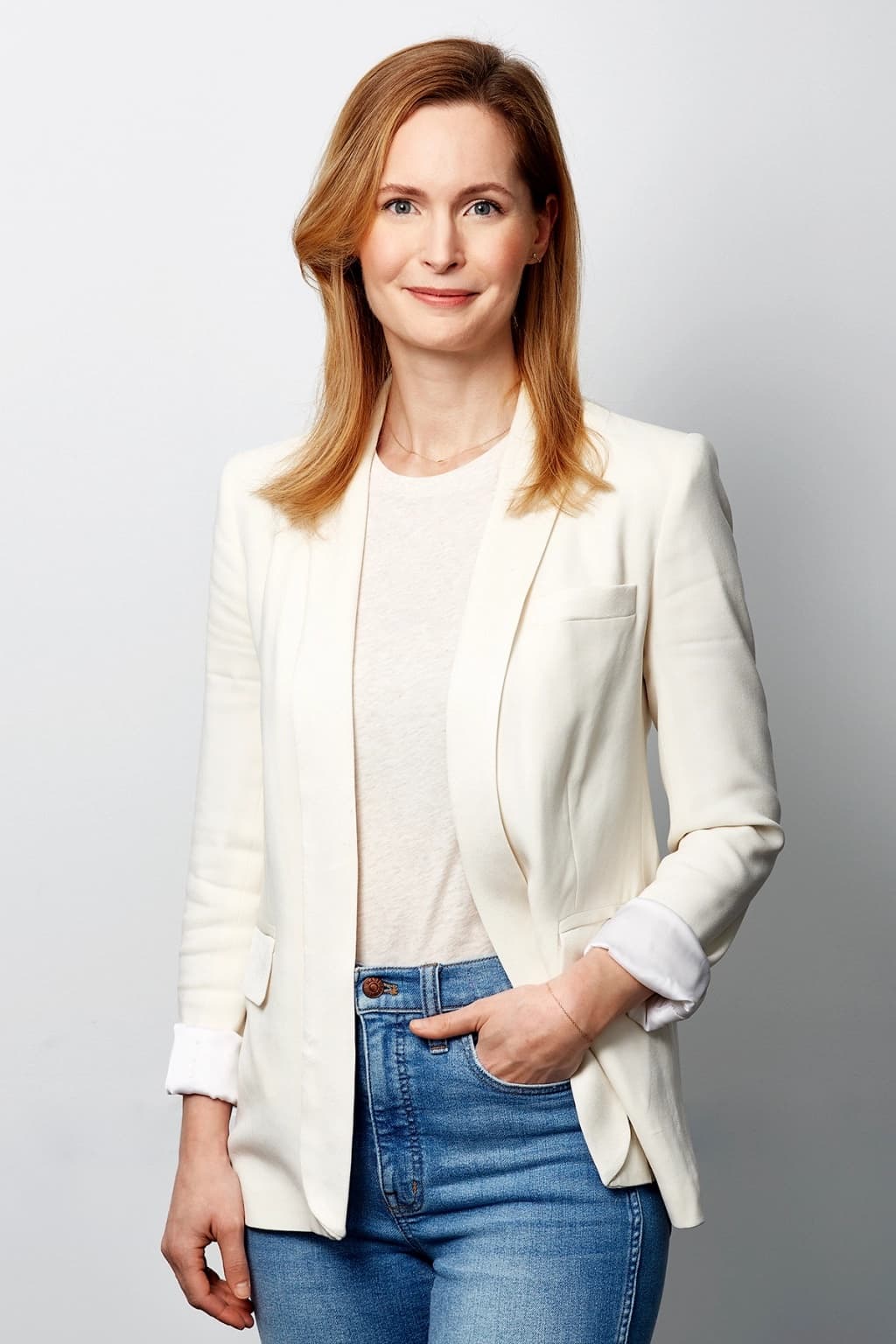 Endeavor Announced Maura McGreevy as Chief Communications Officer
Maura McGreevy has been promoted to chief communications officer of Endeavor, the global sports and entertainment company. McGreevy prior to CCO was head of communications for Endeavor subsidiaries IMG and 160/90 since 2014.
She replaces Christian Muirhead, who was named co-chairman of entertainment agency WME last year.
"Maura will serve as a key partner for all aspects of our business," said Mark Shapiro, president of Endeavor. "I've seen firsthand her unique understanding of the Endeavor network and her thoughtful storytelling abilities. In her nearly nine years with the company, she has built deep relationships across the industry, and time and again demonstrated clear thinking under pressure."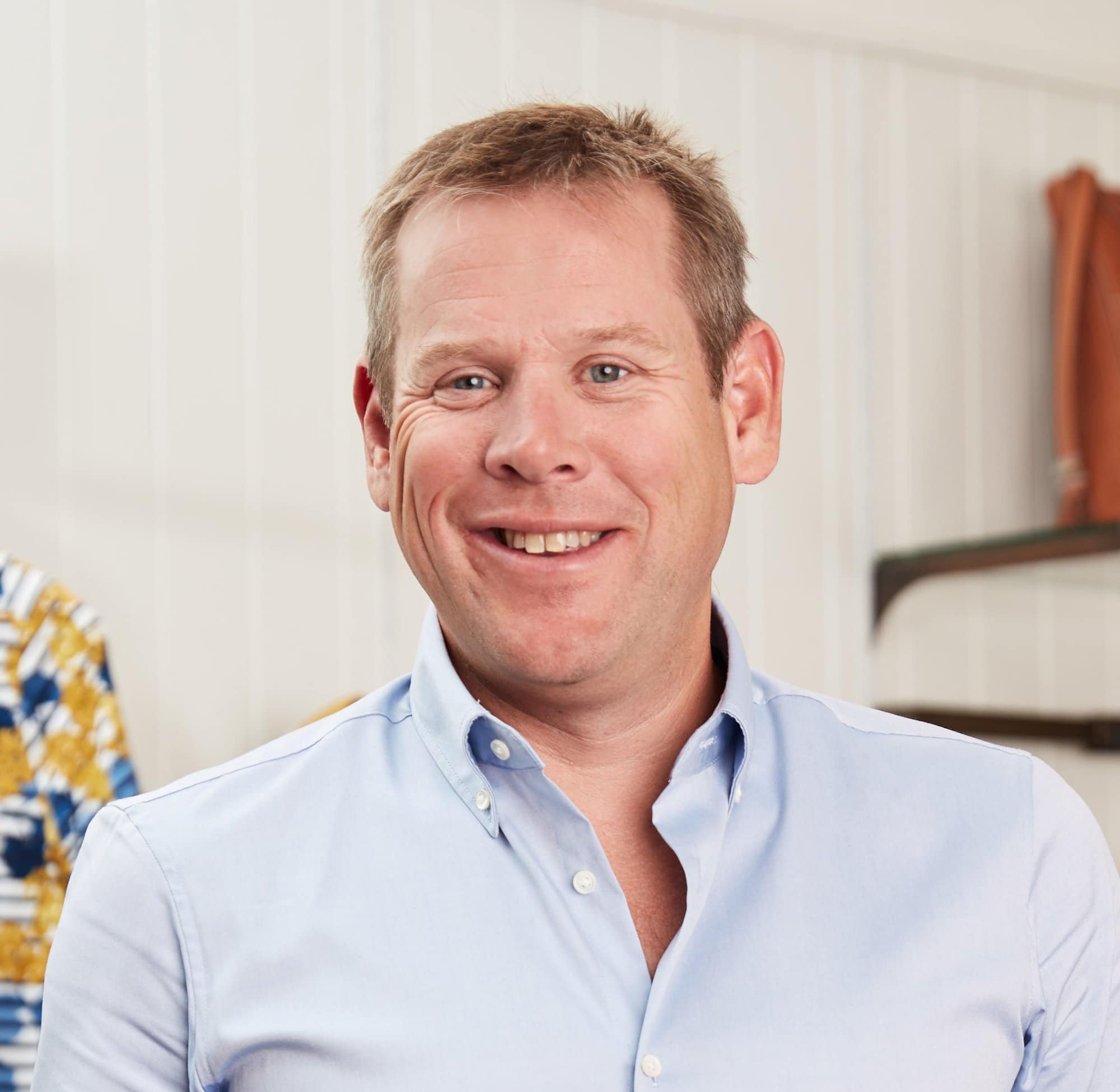 Kohl's Names Nick Jones Chief Merchandising and Digital Officer
Kohl's announced that 25-year retail veteran Nick Jones has been named Kohl's Chief Merchandising and Digital Officer, reporting directly to CEO Tom Kingsbury, effective in March. In this role, Jones will be responsible for Kohl's overall merchandise strategy and all merchandising functions including buying, digital and omnichannel merchandising, product design and development, and product portfolio strategy. He will drive the company's strategic focus on being the destination for the active and casual lifestyle, through a compelling offering of national and proprietary brands.
"We are very excited to have Nick join our team and lead our merchandising organization as we continue our focus on the active and casual lifestyle while also accelerating our focus on product newness and innovation," said Kingsbury. "Nick has a tremendous wealth of experience in merchandising, retail, global sourcing, and business leadership. During his career, Nick's been the Chief Merchant for one of the U.K.'s biggest retailers, led multiple categories for department store Marks & Spencer, and was a key leader in the category and international expansion of the multi-billion dollar George brand. As we continue to build on our key national brands, enhance our proprietary product portfolio and drive newness for customers, we are confident that he is the right fit for our organization, our team and our customers."
"I'm thrilled to be joining Kohl's and love the strategic focus for today's customers who are living a more casual and comfortable lifestyle," said Jones. "I look forward to joining the team as we find fresh new ways to offer great products to our customers."
Jones has more than 25 years of merchandising, brand, retail, and leadership experience, including working with the senior leadership team at Walmart. Most recently, Jones was CEO of Joules Group, the premium British lifestyle group, based in the United Kingdom that sells online, at 130 stores and 1,500 wholesale outlet partners, including Nordstrom and Dillards. Prior to that, Jones had nearly ten years working for ASDA/Walmart UK where he managed the now multi-billion dollar George brand, and served as the Chief Merchant for ASDA/Walmart UK. Prior to that, he spent 15 years at Marks & Spencer, where he held a variety of business and merchandise leadership positions, including working in Home, Beauty, and Women's categories.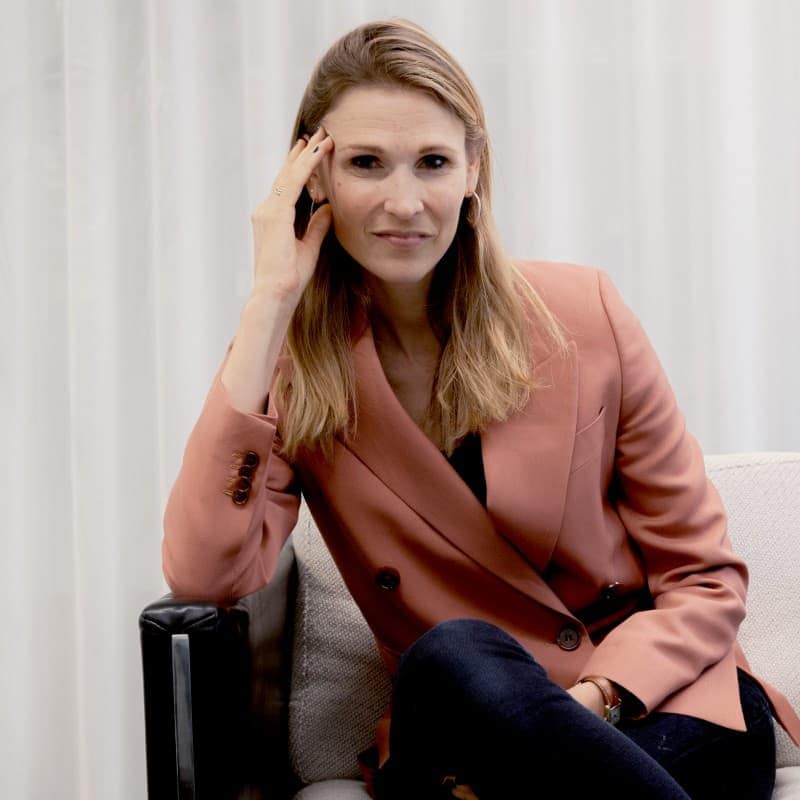 Vestiaire Collective Announced Marie-Christin Oebel Global Chief Marketing Officer, & Samina Virk CEO North America
Vestiaire Collective names Marie-Christin Oebel as Global Chief Marketing Officer, and Samina Virk as CEO North America.
Vestiaire Collective continues to invest in strengthening its global leadership team with the appointments of Marie-Christin Oebel and Samina Virk. Both will be members of the Company's Executive Committee.
Marie-Christin is joining Vestiaire Collective as Global Chief Marketing Officer, based in Paris. In this new role, she will overview Branding and Marketing and will amplify Vestiaire Collective's mission and global expansion through Growth channels.
Samina is joining Vestiaire Collective as CEO North America, based in New York. In 2015, she initially launched Vestiaire Collective in the US market, establishing the brand and leading the Company to its first growth milestones. She will now accelerate the Company's expansion and further build the brand and business in North America.
Fanny Moizant, President and Co-founder of Vestiaire Collective said : "We are very excited to welcome Samina and Marie-Christin to Vestiaire Collective. They will be leading our global efforts in strengthening our visibility and brand development, especially in the US market. They perfectly embody Vestiaire Collective's values of women empowerment, dedication and greatness."
---