---
Review of Bottega Veneta Wardrobe 01 Resort 2021 Ad Campaign by Tyrone Lebon
Bottega Veneta unveils their Wardrobe 01 campaign. The project makes use of the same images by photographer Tyrone Lebon as the collection's lookbook – but is this an exercise in laziness, or a smart approach to sustainable branding?
Lebon takes a spontaneous, lo-fi approach to capturing his models, photographing them in stark directional lighting before a white wall. This arrangement has the effect of throwing the structural details and colors of the clothing, as well as the unique beauty of each model, into striking relief.
The ad campaign repurposes the same photographs of the collection's lookbook, but adds a logo over each image. Luckily, Lebon's photographic work is strong enough that they feel more than just recycled catalog imagery. It is also a testament to the impact of smart art direction that a simple logo can make an image feel so refined and purposeful. We get the sense that this was the brand's intention from the start. The campaign thus becomes a smart exercise in sustainability and repurposing. Bottega Veneta is strategic and confident in the way they deploy the imagery from a single photo shoot into two projects, which is sure to be both a financial and environmental boon.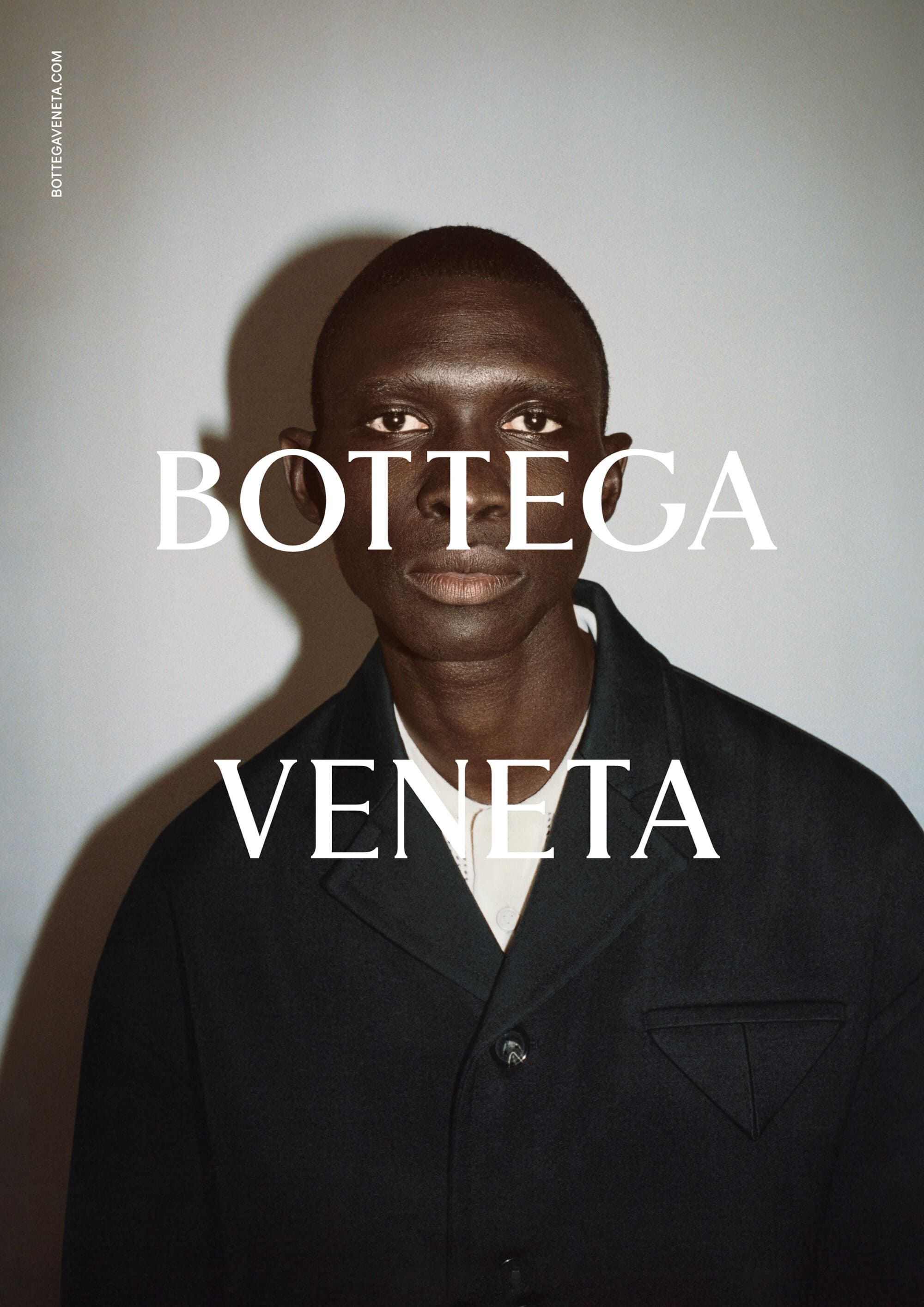 Photographer | Tyrone Lebon
Model | Tobias Dionisi, Cyrielle Lalande, Selena Forrest, Martijn Faaij, Guinevere van Seenus, Malaika Holmén, & Fernando Cabral
---