Review of Bottega Veneta Spring 2023 Ad Campaign by Director Massimiliano Bomba and Photographers Derek Henderson, Paul Graham, Malick Bodian, Sander Muylaert, Louise and Maria Thornfeld, and Gün Solène Şahmaran
Bottega Veneta explores the elegance of everyday motion with its new campaign for Spring 2023. The campaign sees creative director Matthieu Blazy call on a wide range of photographers to capture the personae of the runway show in different environments.
The campaign continues to develop subtly on the idea of unexpected elegance within the banality of the everyday that Matthieu Blazy explored with the collection's runway presentation. While it was only his second show for the house, it's already clear this is going to be a great run, and the campaign nicely confirms this expectation.
The idea of collaboration and craft in motion is brought to life through an expansive campaign shot by a whole host of photographers: Derek Henderson, Paul Graham, Malick Bodian, Sander Muylaert, Louise and Maria Thornfeld, and Gün Solène Şahmaran, who shot in the brand's home base of Milan, along the beaches of Puglia, and all the way down in Australia. Their portraits of an eclectic cast set the nuanced textures of the collection against backdrops that feel at once intimate, quotidian, and grandiose, making for a visual journey that weaves together everyday moments and emotions into something greater.
Two sets of videos accompany the photography series. One, directed by Gretar Gunnlaugsson, echoes the approach of the photographic portraits, setting everyday journeys in motion with thoughtful attention to how they are reflected in design detail. Meanwhile, Massimiliano Bomba's longer and more produced video – complete with a soundtrack from Sega Bodega – juxtaposes the timeless craft of the collection with the pulsing and gritty urban heart of Milan, seeing what moments of connection develop between distinct and elegant characters as they follow their own individual trajectories.
Since the appointment of Matthieu Blazy, Bottega Veneta has been doing excellent work to reflect the creative director's design perspective in its campaigns. It's especially impressive that this work recognizably pays homage to collaboration through its celebration of different photographic and creative points of view while still feeling totally consistent and recognizable as the brand.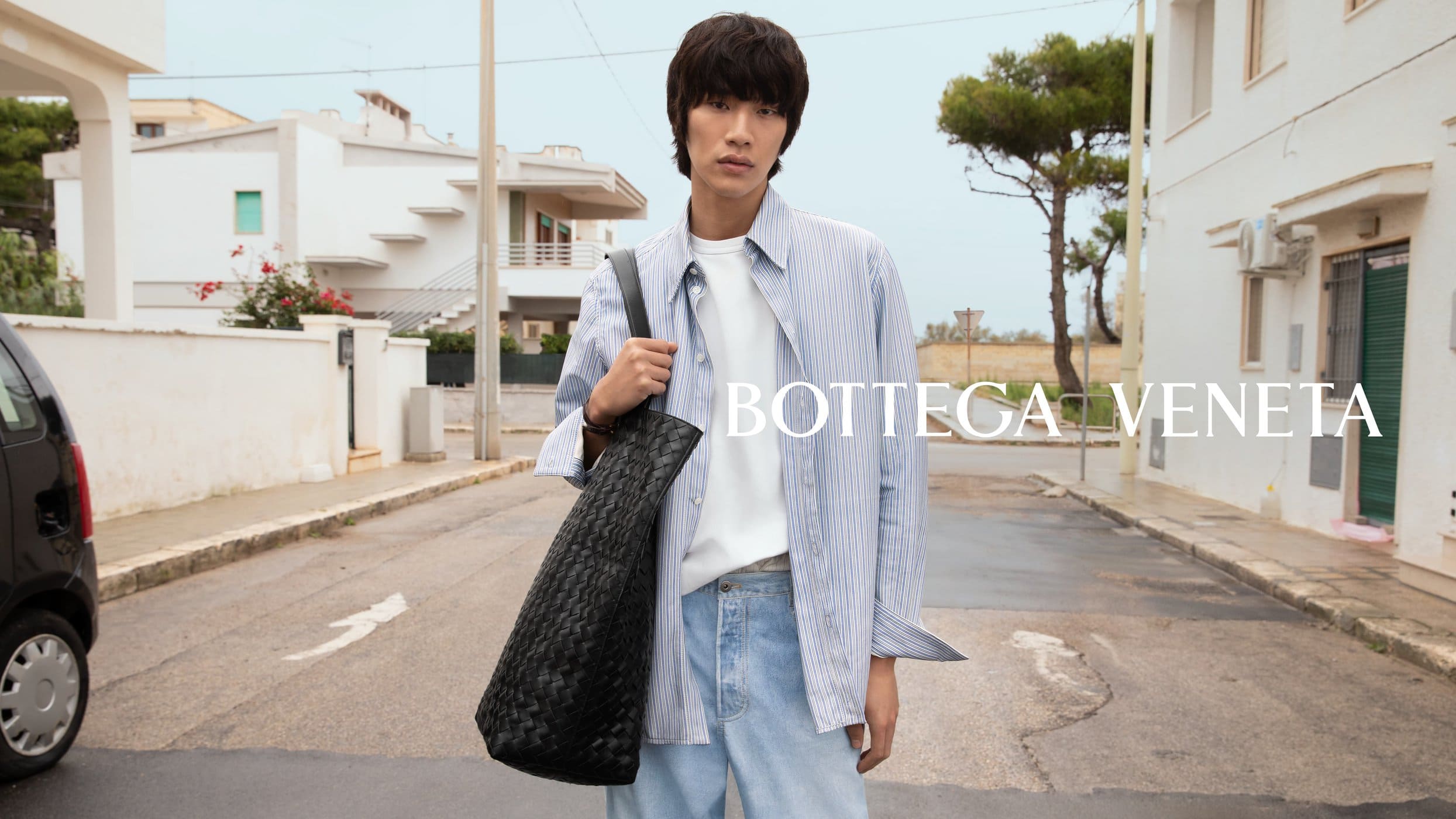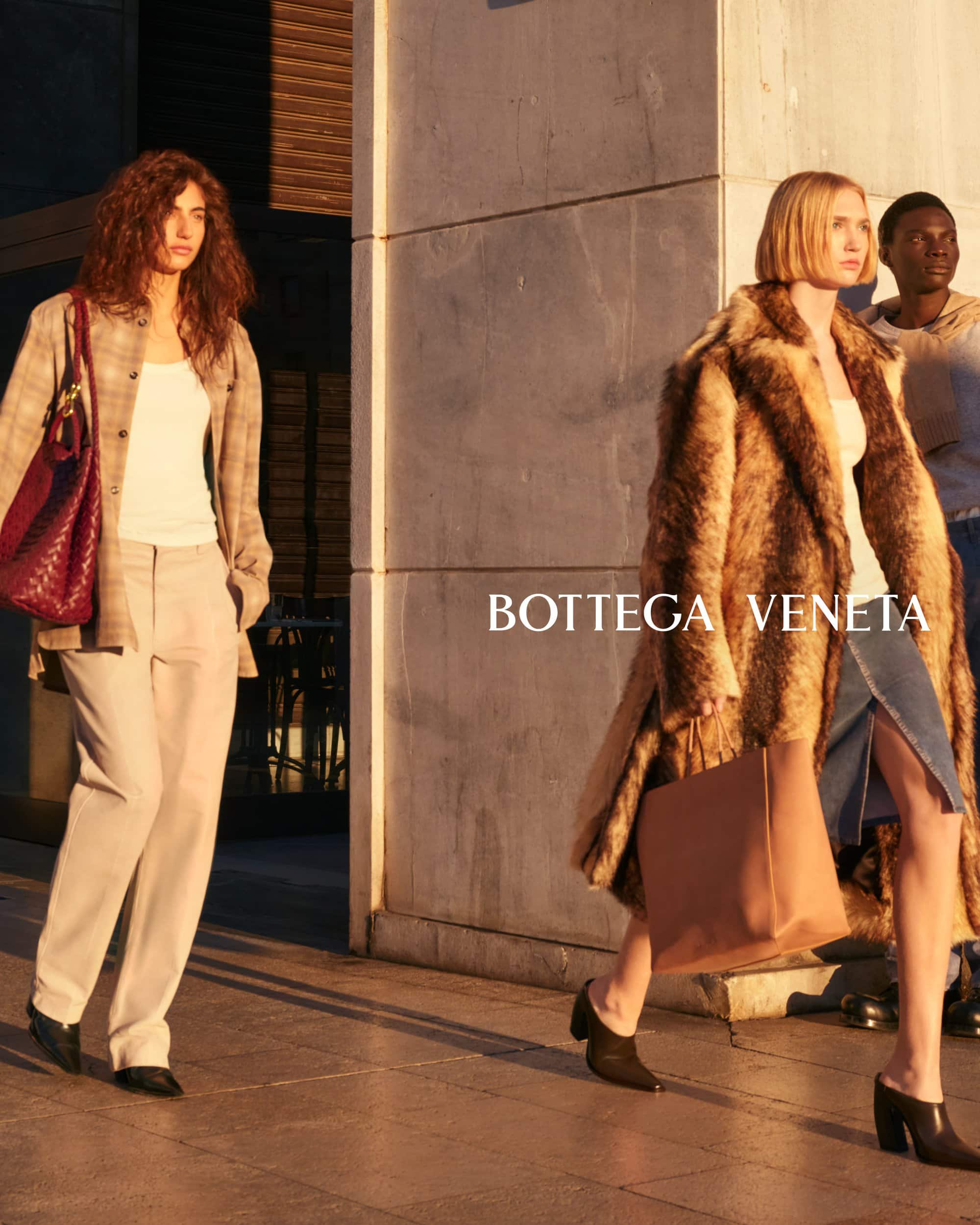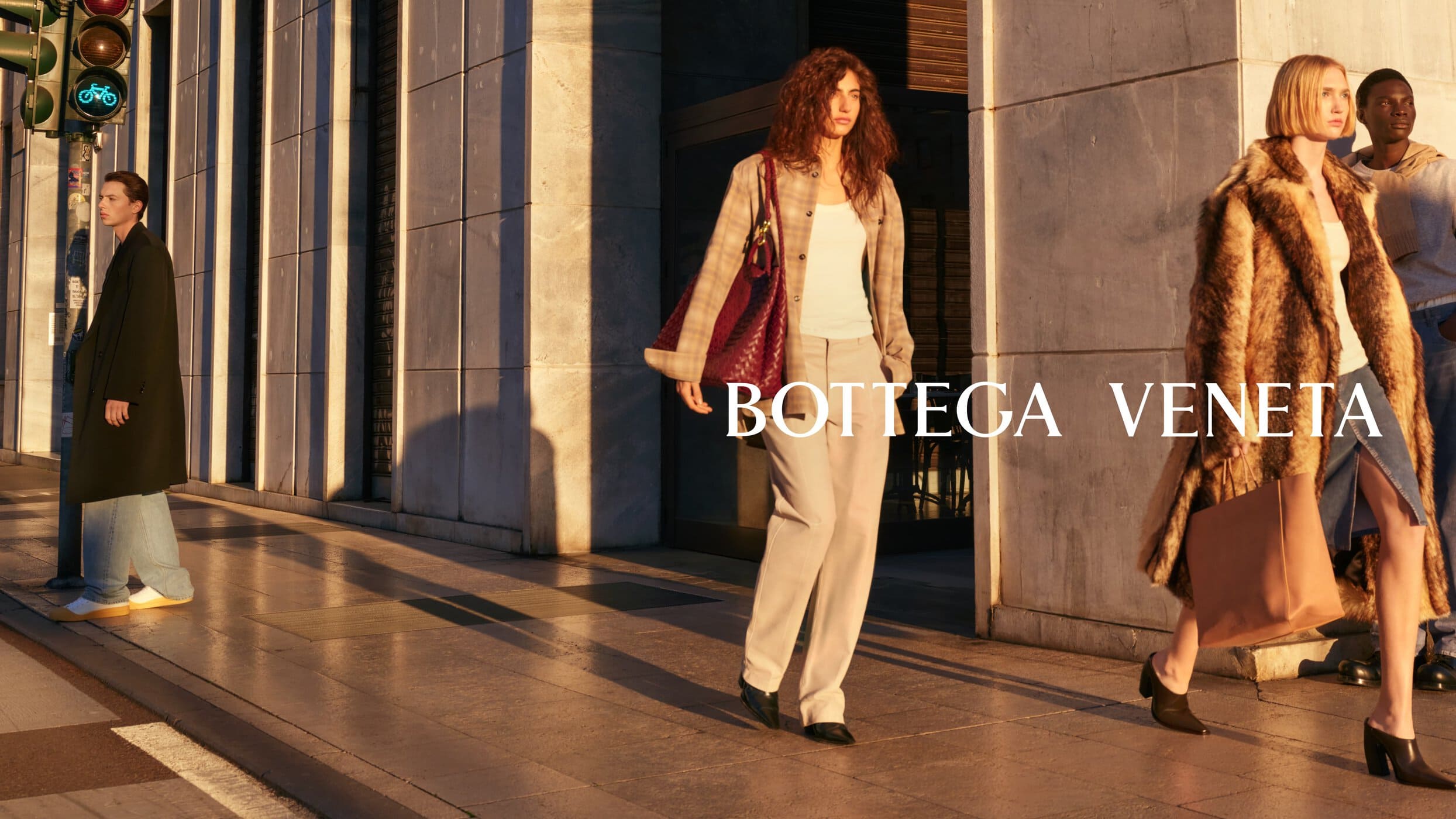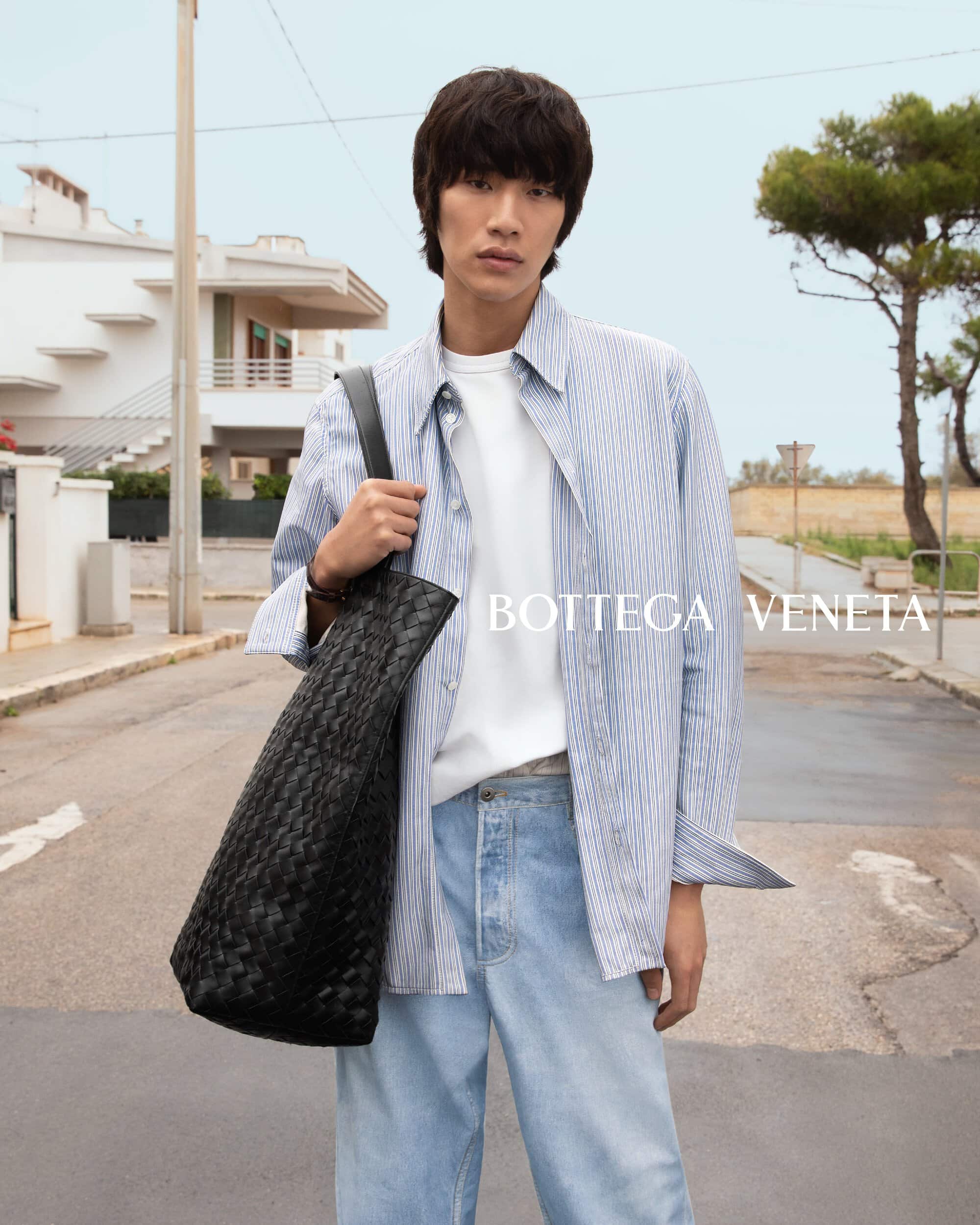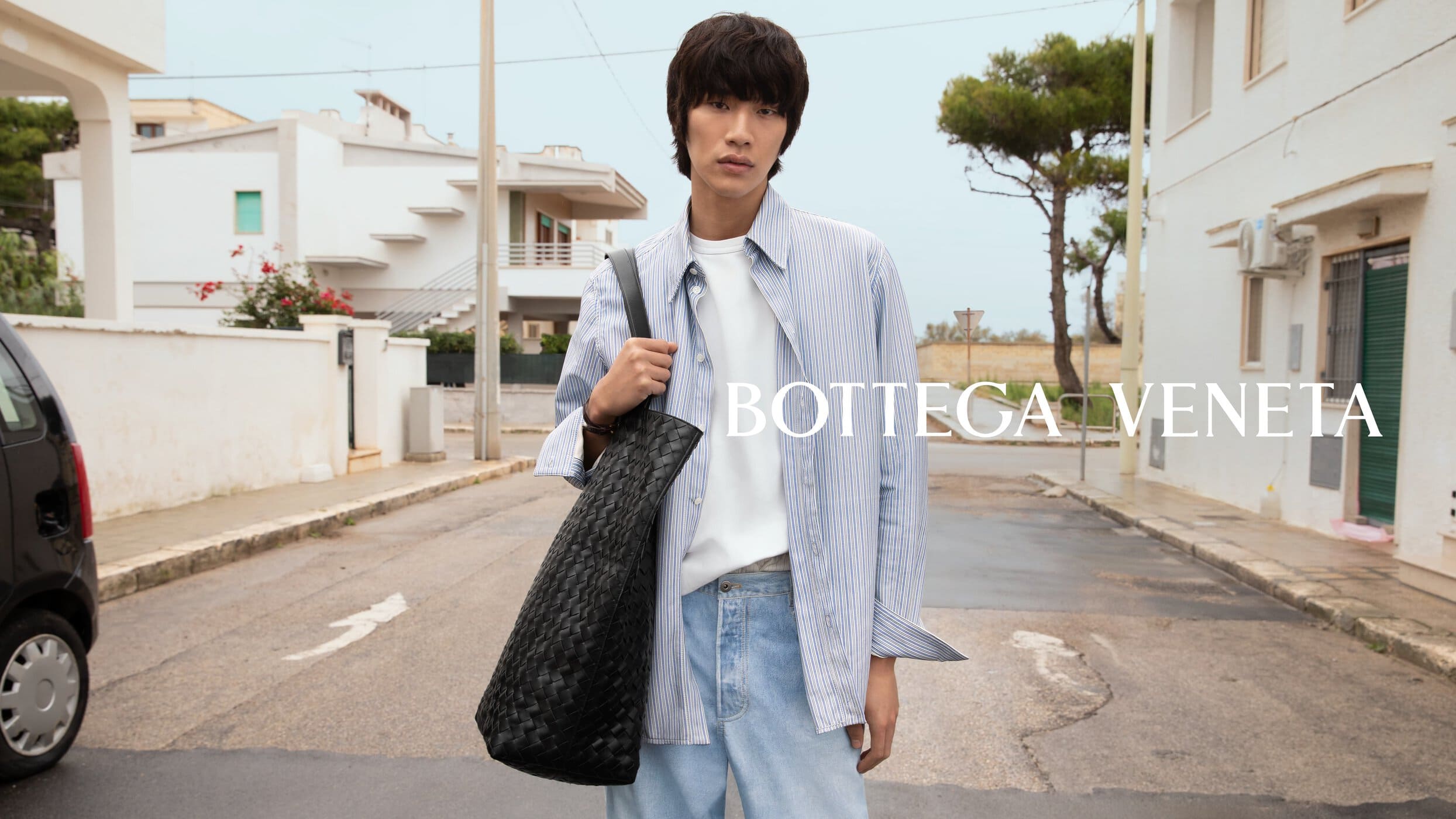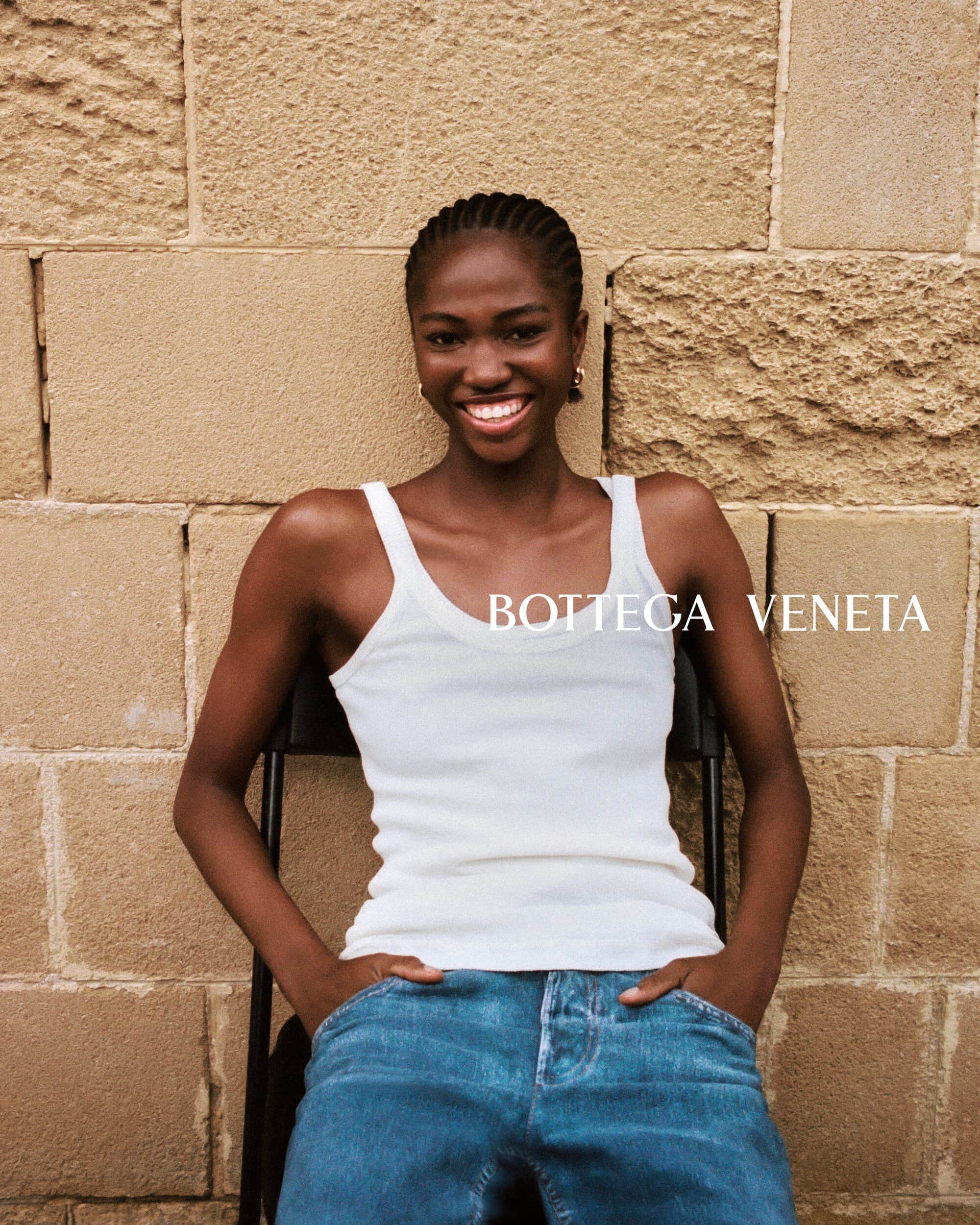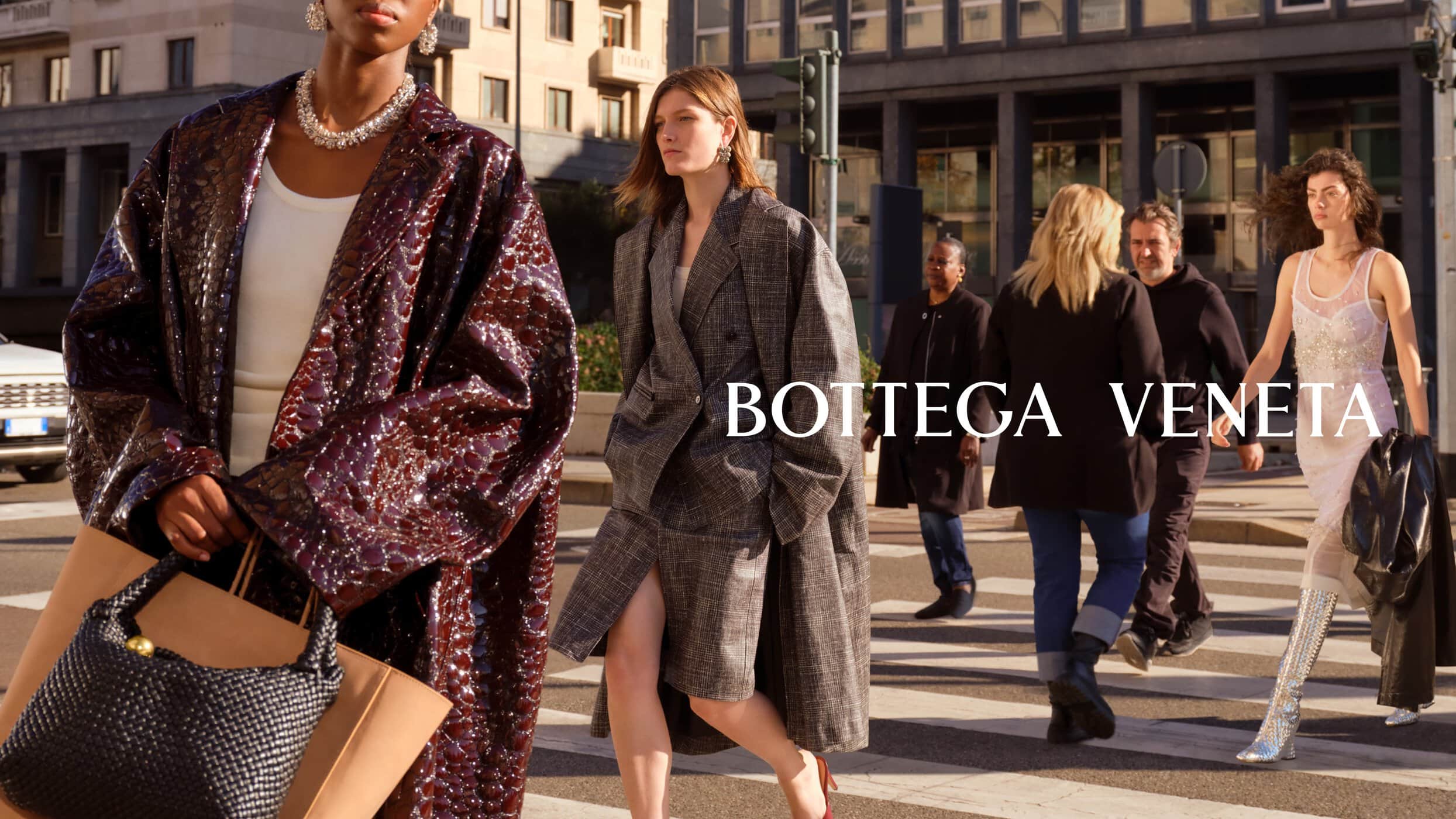 Bottega Veneta Creative Director | Matthieu Blazy
Director | Massimiliano Bomba
Photographers | Derek Henderson, Paul Graham, Malick Bodian, Sander Muylaert, Louise and Maria Thornfeld, and Gün Solène Şahmaran
Videographer | Gretar Gunnlaugsson
Models | Kate Moss, Chu Wong, Dara Gueye, Mary Ukech, Paola Manes, Sanggun Lee, Yoongmi Sun, Tess Breeden
Stylist | Alastair McKimm
Hair | Duffy
Makeup | Hiromi Ueda
Casting Director | Anita Bitton
Music | Sega Bodega
Location | Milan, Puglia, Australia

---