Causing a Chain Reaction
Review of Burberry Spring 2024 Fashion Show
By Angela Baidoo
THE COLLECTION
THE VIBE
THE THEME

Daniel Lee is just getting started at Burberry, in this second collection we are getting an inside look into the designers long-term plan for the house, and that looks to be one of an admirable slow-burn. Kicking his era off with a clean slate (especially when you consider that the brand performed the now prolific Instagram wipe) Lee is building his version of Burberry with some new brand codes. Still recognisable but not, as the saying goes "Same,same, but different".
An outerwear supplier by nature, the bedrock of the house was taken aside and given a subtle silhouette shake-up, as belts on classic trench coats were dropped from the waist, or blown-up to XXL proportions which didn't seem out-of-place due to the almost camouflaging nature of neutrals. Undulating (or hanky), asymmetric, and tiered hems gave us dresses that dare to be worn all summer-long. And the relative quietening of the new house check, which was introduced during his first show, was also a similarly daring move, as what is Burberry without its check pattern? Well, it's a house which has a designer at the helm who is fully aware that honouring heritage can be done just as effectively by working in the details. Case in point, what was seemingly a simple chain print had the (not-so instantly recognisable) equestrian knight clip and shield running throughout.
It is clear that Daniel Lee is just getting into his groove at the brand, and has yet to fully test his creative mettle, for now it seems we are still at the on-boarding stage, where we all have to get used to the change (in management) before we're fully briefed on the new strategy to come.
For summer 2024 the designers vision, coupled with intentional marketing campaigns and activations (Normans Cafe was taken over by the brand for the week), mean we can expect the brand to continue its status as a major coup for London Fashion Week.
THE BUZZWORDS
Softly Skewed. Clean Checks. Alternative Summer Uniform.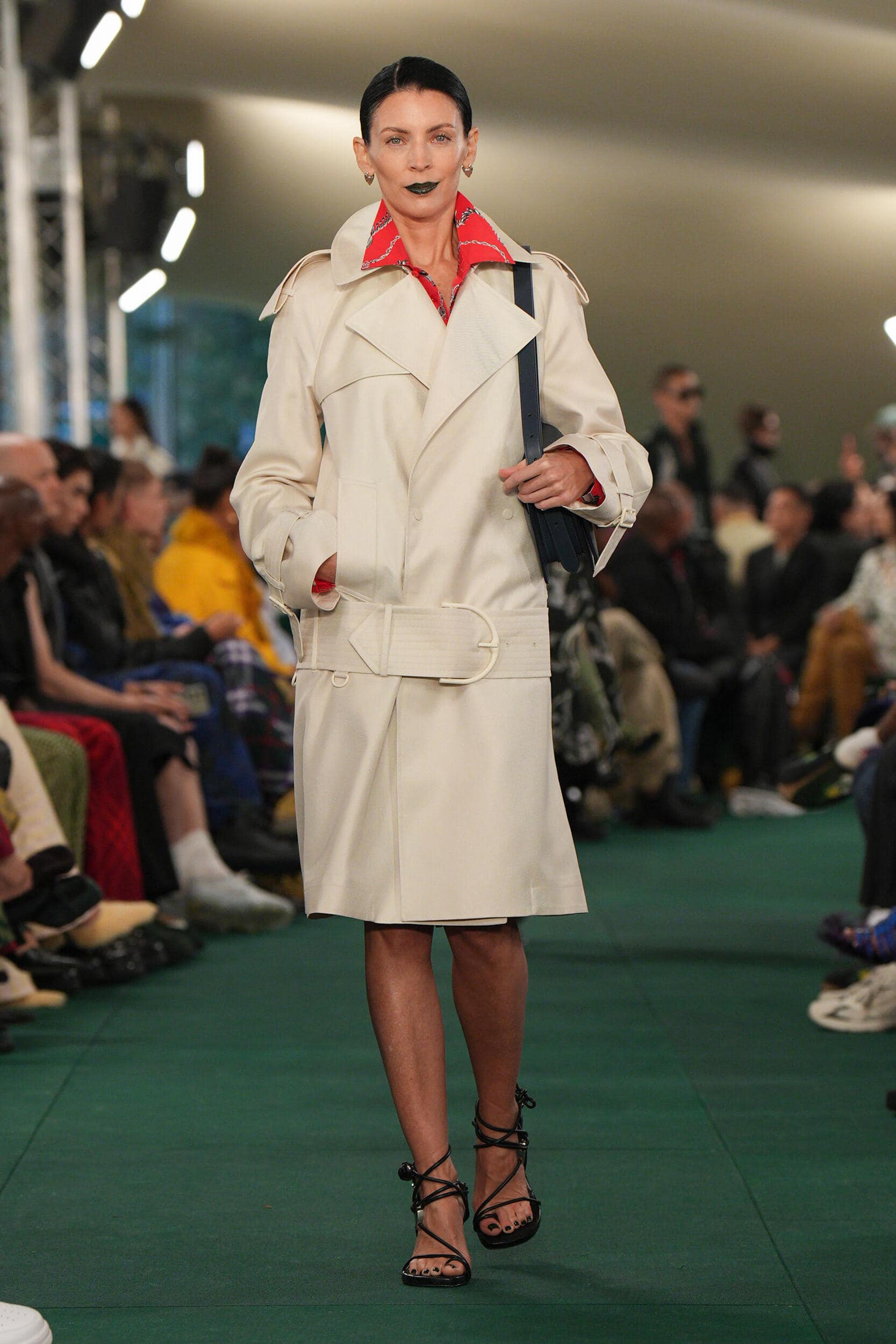 THE SHOWSTOPPER
Look # 48
It's true that summer does not necessarily have to go hand-in-hand with florals, but it is always a welcome print at retail, especially when a designer can come up with a novel approach for their application. And in this look Lee created a highly tactile iteration, which was as revealing (with strategically placed florals) as it was an amplification of the handcrafted, that was an exercise in "embracing the cliches of English Meadows" according to the show notes.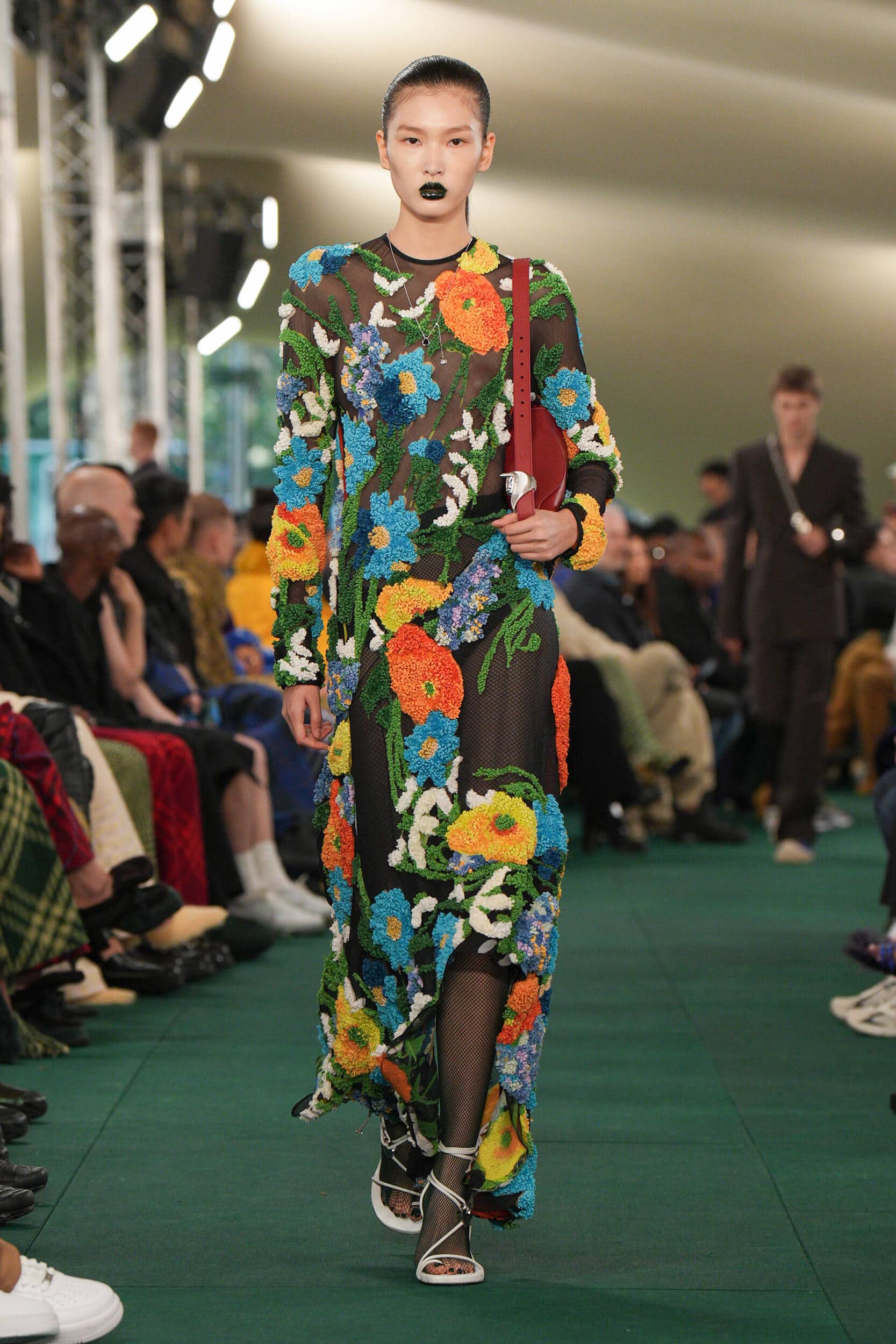 THE DIRECTION
Burberry-on-brand, as revised staple silhouettes took shape.
Lee is embracing the evolution with a side of softness, grounded with hardware.
There is still an unravelling of Lee's plan that only he, and his internal team, will be fully privy too, so the industry will have to take a wait-and-see approach.
As with any new designer, there is always an adjustment period, where with each collection we get a glimpse into how they are evolving the house codes. And in that respect it was good to see the Burberry trench being reimagined through hardware or a simple shift in proportion. This evolution is going to be an exciting one to track across the next few years.
THE WRAP UP
What makes a house a house? Is it a distinctive silhouette, a signature textile, a dedication to pushing boundaries through 3D design techniques? Or is it the way in which it is tied to the land from which it was birthed, tethering it eternally to its patriotic duty to always be representative? And when a new designer takes the helm at a house with a storied heritage, is there an unspoken agreement that they then have permission to shake things up? Because why invite in new minds, if not to change the way things have been thought about in the past.
Lee's posting to the top job at Burberry is a sure sign that the brand is invested in design innovation, and establishing a point-of-difference among its peers, and that to make (rather than break) it in this volatile market of uncertainties, having the courage to embrace creativity is sure to be Burberry's superpower.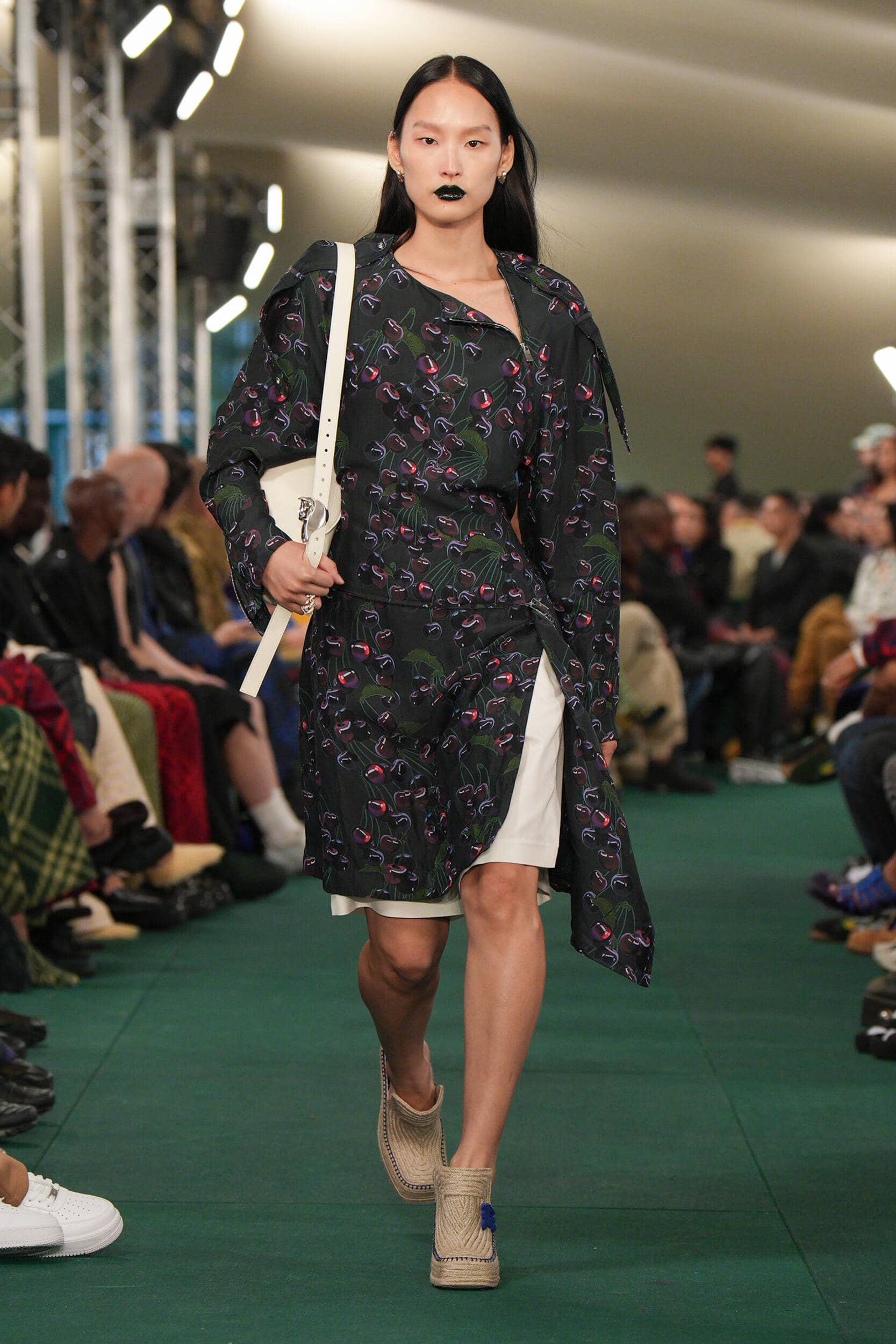 ---