Review of Burberry 'Year of the Rabbit' 2023 Ad Campaign by Director Zika Liu Photographer Sky with models Qi Xi, Zhao Lina, and Shi Pengyuan
Burberry leaps into the new year with its Year of the Rabbit campaign in celebration of the 2023 Lunar New Year. The campaign features film direction by Zika Liu and photography by Sky.
The campaign stars actors Qi Xi and Shi Pengyuan and football goalkeeper Zhao Lina, following each individual across an intertwining trio of cinematic vignettes that find them in moments of discovery among unknown locations. Shi dribbles a basketball down a crowded street, but upon jumping, finds himself landing in an abstract and open space where he can move with total freedom. On a gorgeous mountainside, Qi dances elegantly with newfound versions of herself. In a similarly beautiful nature setting, Zhao chases a rabbit that leads her to heights she didn't know she could reach.
The accompanying series of photographs also make use of this mountain setting to frame each character, but keep a more simple focus on the designs of the capsule, which playfully reconsider Burberry codes through the character and form of this year's zodiacal animal, the rabbit.
Due in large part to the significant and increasing portion of the luxury market that China and other east Asian countries occupy, Lunar New Year campaigns are becoming ubiquitous from the biggest brands around this time of year, and they're already starting to blur together. With this campaign film, however, Burberry has done excellent work to stand out. In addition to being thrillingly paced and visually stunning, it shows deeper thinking from the creative team about what the rabbit can mean as a symbol for personal discovery in the new year. Calling on the rabbit's elusiveness, cuteness, and fairytale quality of leading one toward the unknown, Burberry takes a joyful leap forward.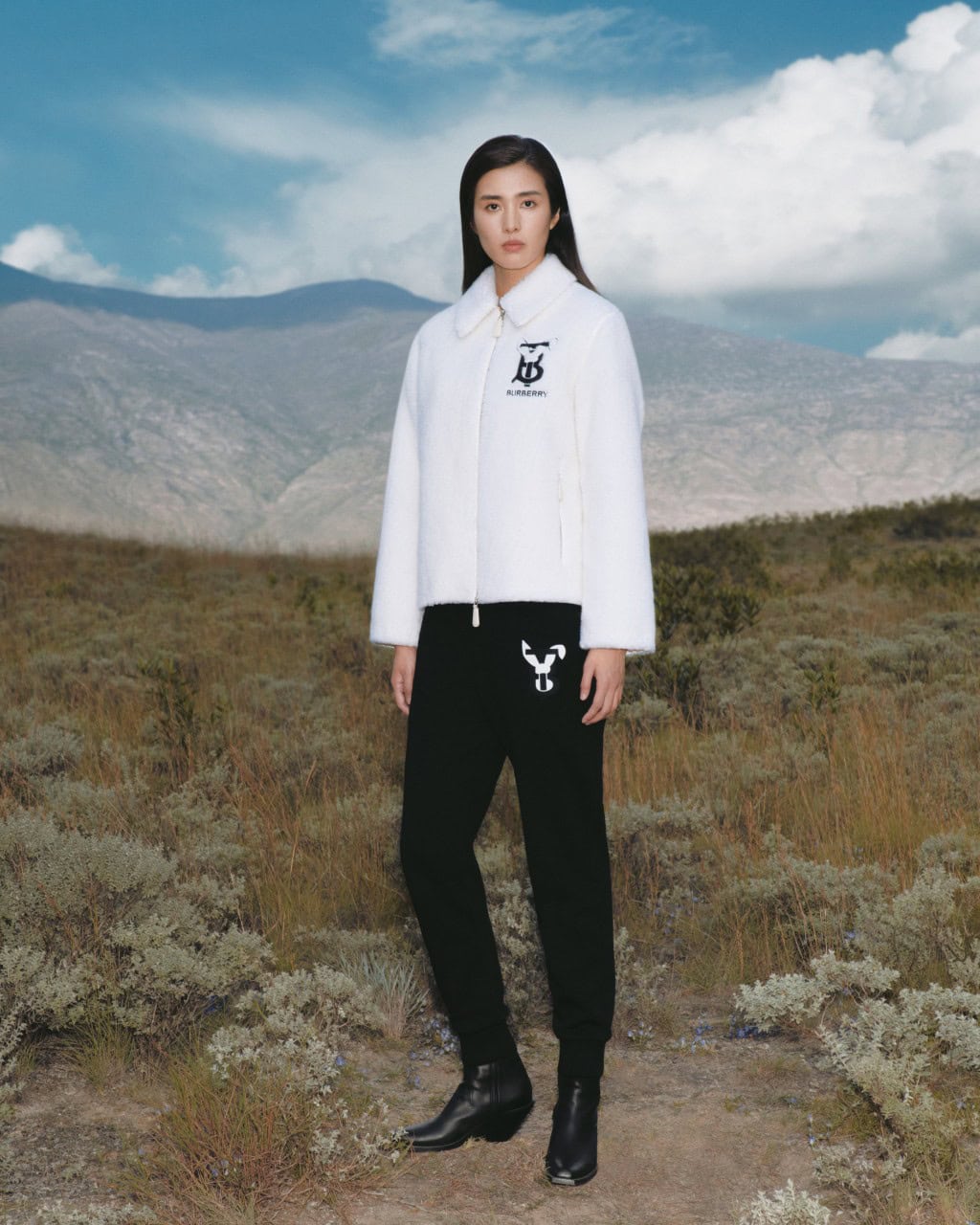 Burberry Creative Director | Daniel Lee
Director | Zika Liu
Photographer | Sky
Models | Qi Xi, Zhao Lina, Shi Pengyuan

---