---
Dior taps into their own iconic history to create a campaign that feels timeless.
For the Pre-Fall 2020 collection, creative director of womenswear Maria Grazia Chiuri was inspired by Christian Dior's original vision for the dress. Dior constructed his dresses to actually accentuate and complement the female body, creating what would come to be known as the "new look." With its attention to cut and waist, and its vintage-inspired accessories, the new collection feels grounded in the house's origins in the 1940's.
This sense of history becoming timeless is beautifully realized in a campaign with creative direction and photography by Brigitte Niedermair. Niedermair captures the collection in simple and elegant portrait photography, positioning her models in ways that highlight the clothing while remaining sensitive to their own emotional states. As with the pieces, looking into these women's eyes – in the few images where we are afforded this privilege – we are profoundly aware of the persistence of memory, of the way lived history continues ever onward. It is tremendously impressive that Neidermair can reach such a depth of expression through images that appear so simple.
Simultaneously contemporary and historical, timeless and time-obsessed, the campaign is a powerful testament to the necessity of the artist, and especially the photographer. The artist illuminates time and our experience of it. A photograph exists only in the present, the now; it is taken in an instant, and that instant endures forever. This photographer has created a campaign that feels as uncomfortably paradoxical and as comfortably unchanging as the now.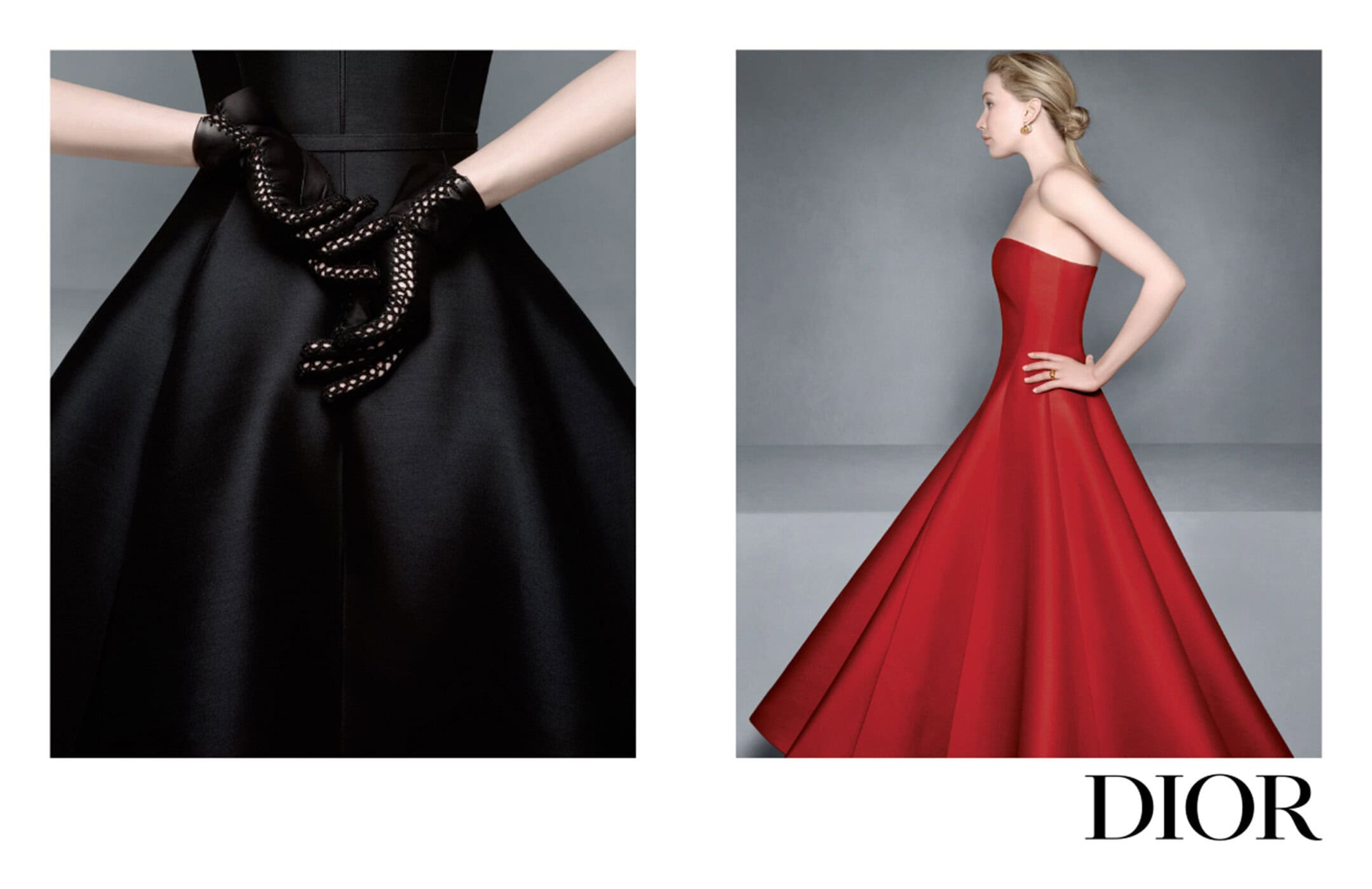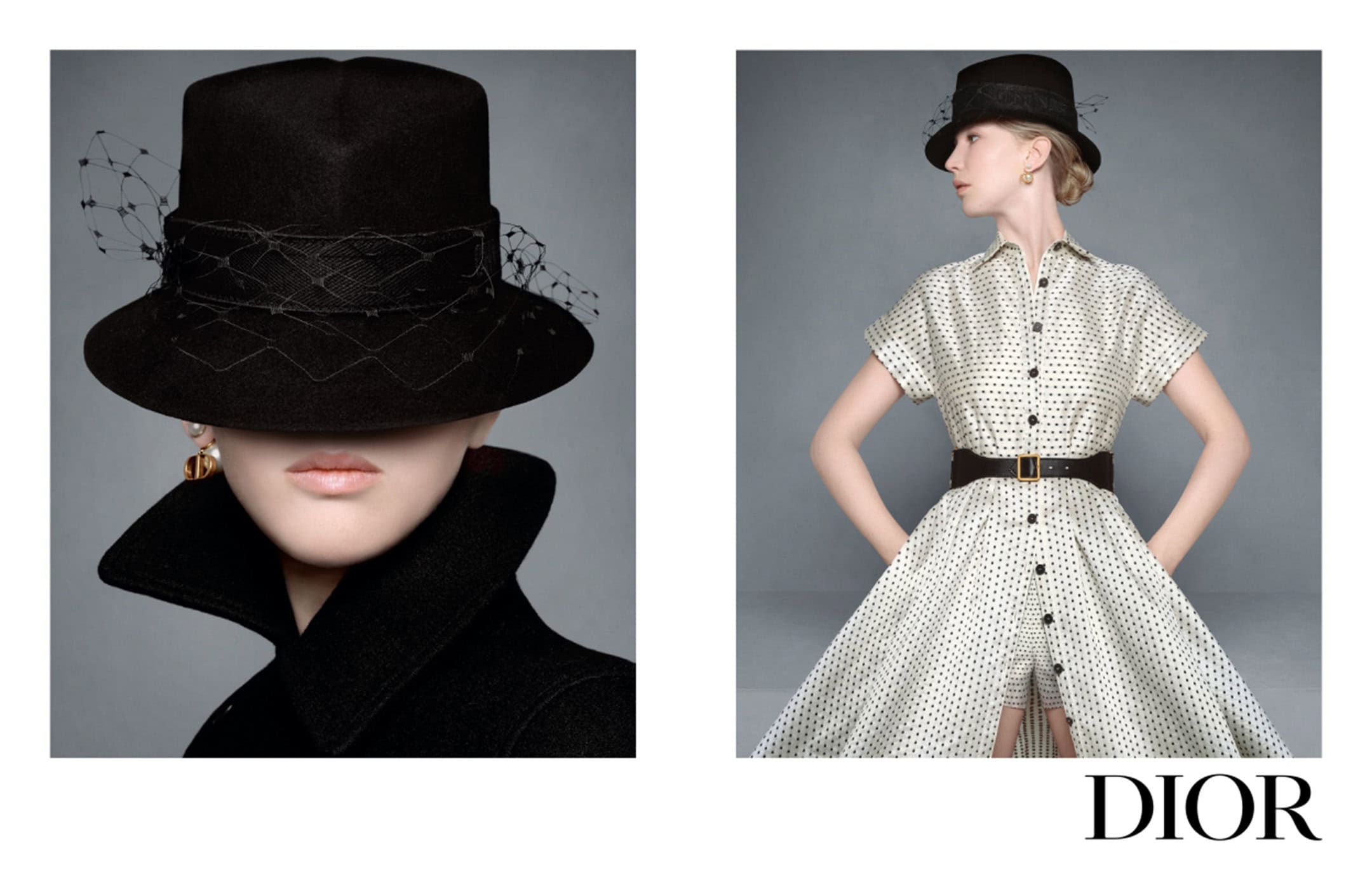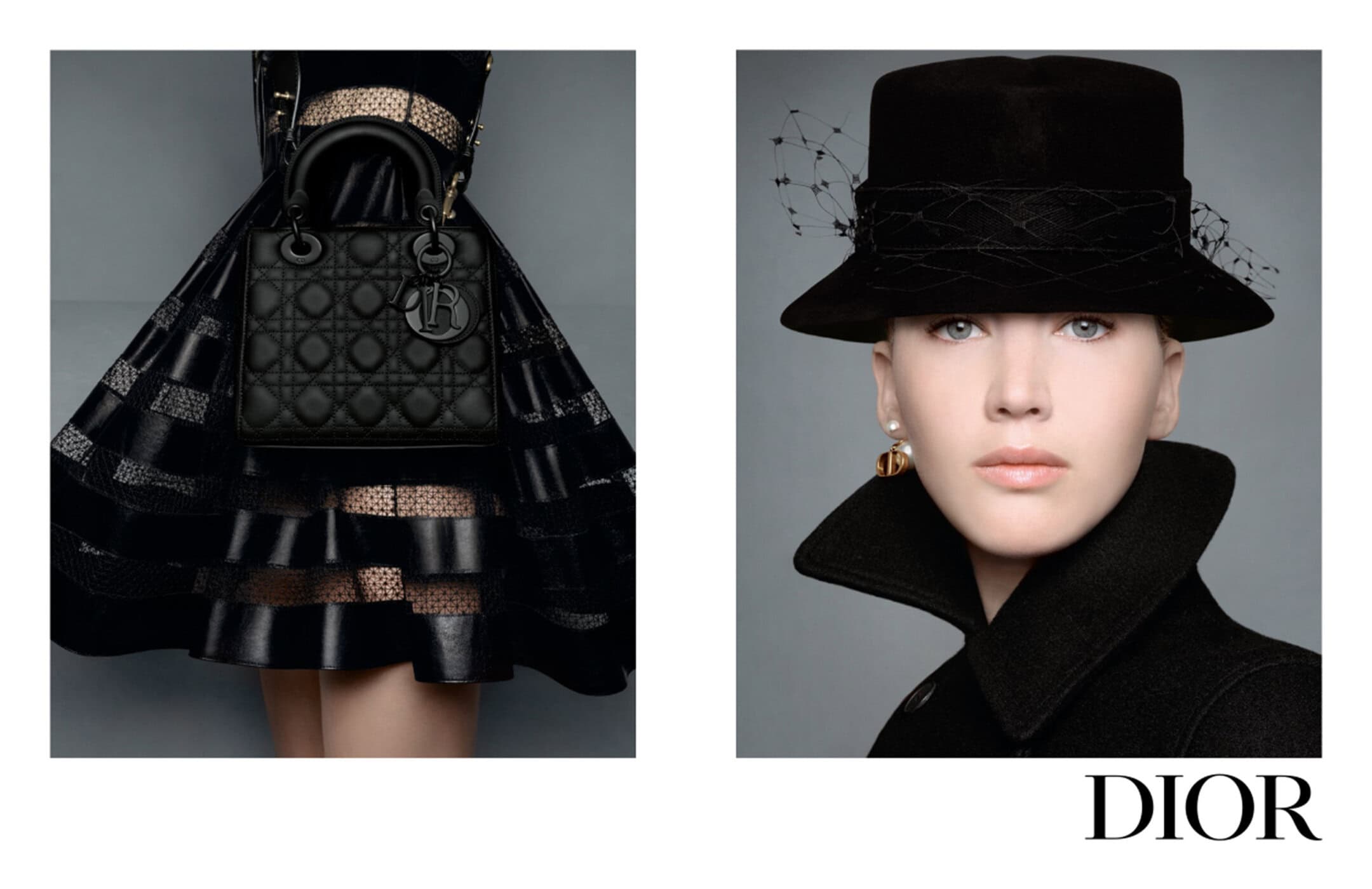 Dior Women's Creative Director | Maria Grazia Chiuri
Creative Director/Photographer | Brigitte Niedermair
Talents | Jennifer Lawrence, Ruth Bell
Stylist | Isabelle Kountoure
Hair | Jenny Cho
Makeup | Peter Philips
---