Review of Dolce & Gabbana Summer 2022 Ad Campaign by Photographer Christian Oita with models Angelica Verri, Elliot Meeten, Jolie Chang, Marcelo Zhang, Tatiana Djau, and Yves Diatta
Dolce & Gabbana celebrate the Italian summer in a bright and nostalgic new campaign, captured by photographer Christian Oita.
Leaning into the timeless and magical beauty of summer on the Mediterranean, the campaign captures its warm-weather revelers as they enjoy being on the water and in the company of friends. The short film weaves vintage film filters and candid cinematography between the more straightforward shots, creating a sense of fleeting but joyful summer memories.
Interestingly, the campaign doesn't have the same high level of sex appeal we might expect from a beachy D&G campaign. Sure, the models are still hot, but there's a welcome change of pace in its simple focus on friendship, color, and fun.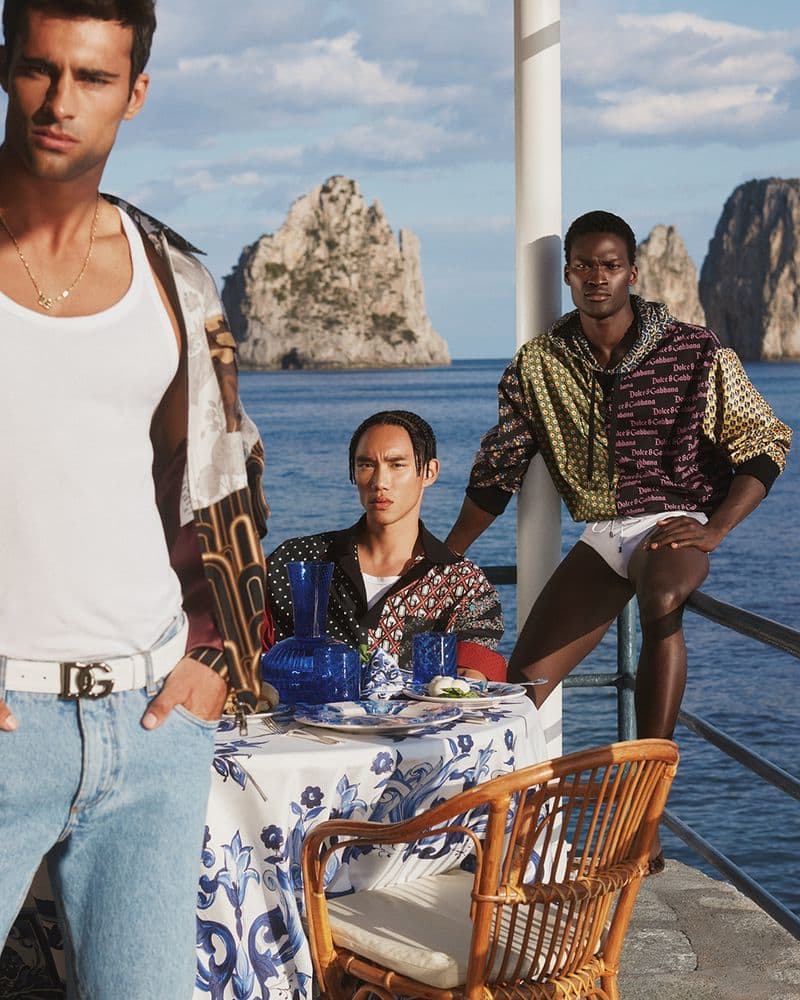 Dolce & Gabbana Creative Directors | Domenico Dolce & Stefano Gabbana
Photographer | Christian Oita
Models | Angelica Verri, Elliot Meeten, Jolie Chang, Marcelo Zhang, Tatiana Djau, and Yves Diatta
Hair | Patti Bussa
Makeup | Jennifer Bradburn
Manicurist | Elisa Grieco

---