---
Review of Gabriela Hearst Spring 2023 Fashion Show
Is there such a thing as social impact designing?
By Constance C.R. White
There was a live choir performance at Gabriela Hearst's show. Dressed in white, they formed a column on either side of the runway, through which the models walked to the sweet sounds of their acapella voices.
But not even this harmonious swell of performing artists swaying and singing, could distract from Hearst's stellar collection.Resistance Revival, a group of women and non-binary singers, blended seamlessly with the clothes.
First down the runway was a study in gold and black. A tailored double-breasted suit looked like liquid gold and side-stepped the brassy patina that all-gold clothes can sometimes have. A model wore a black dress with a gold bodice resembling a breast-plate and later, another swept through in a long, skinny black number covered with a floor-length, gold coat.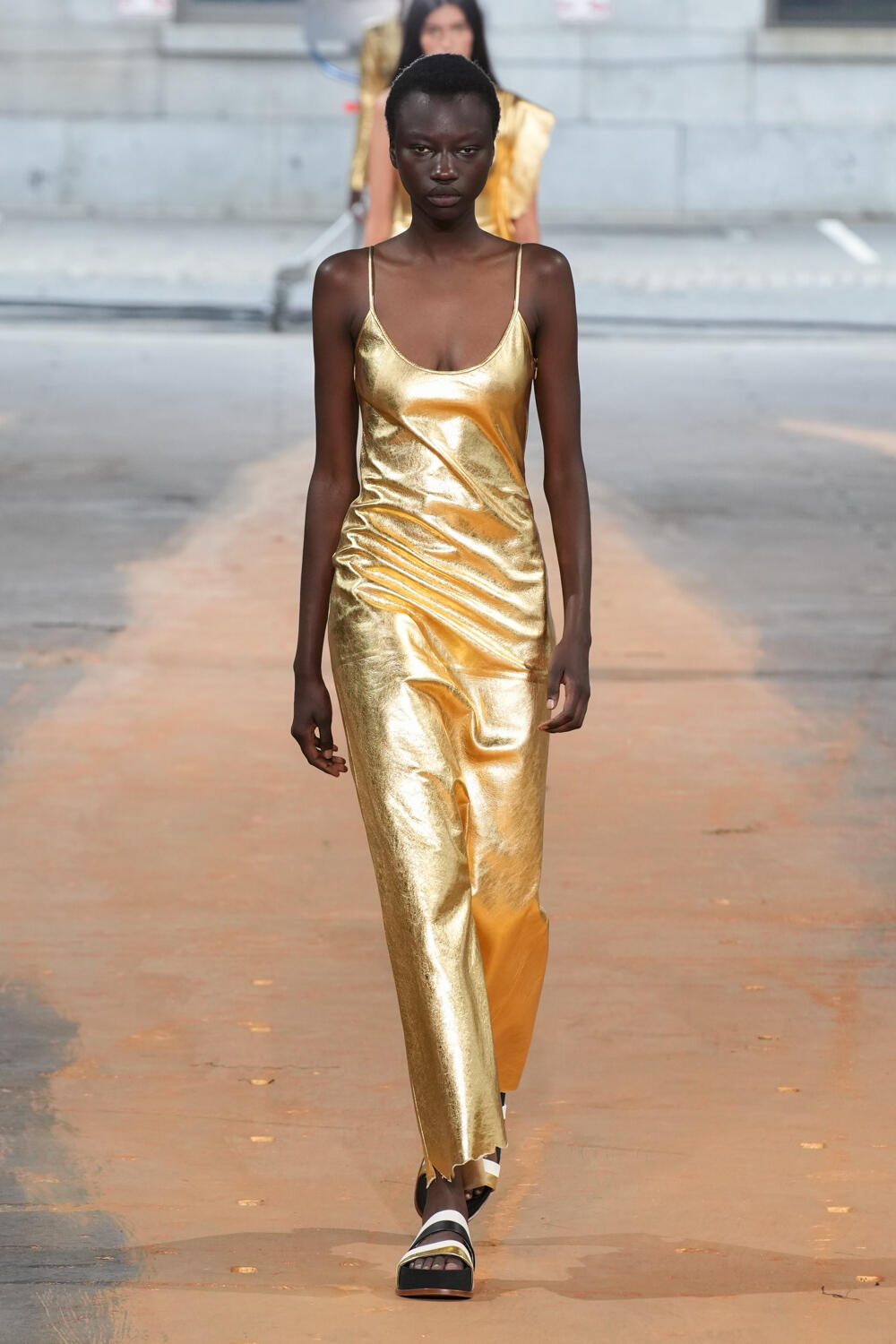 Even a live gospel choir on the runway could not distract from Gabriela Heart's stellar collection
It's not the first time that Hearst has used live musicians from marginalized communities in her show and similarly she expanded on and rethought new ways to work with some of her familiar favorites.
The idea of sustainability and of supporting the work of people in the community who are disadvantaged, are themes Hearst has baked into her brand from the outset. Hearst even has a popular handbag called the Nina bag for the legendary singer and activist Nina Simone.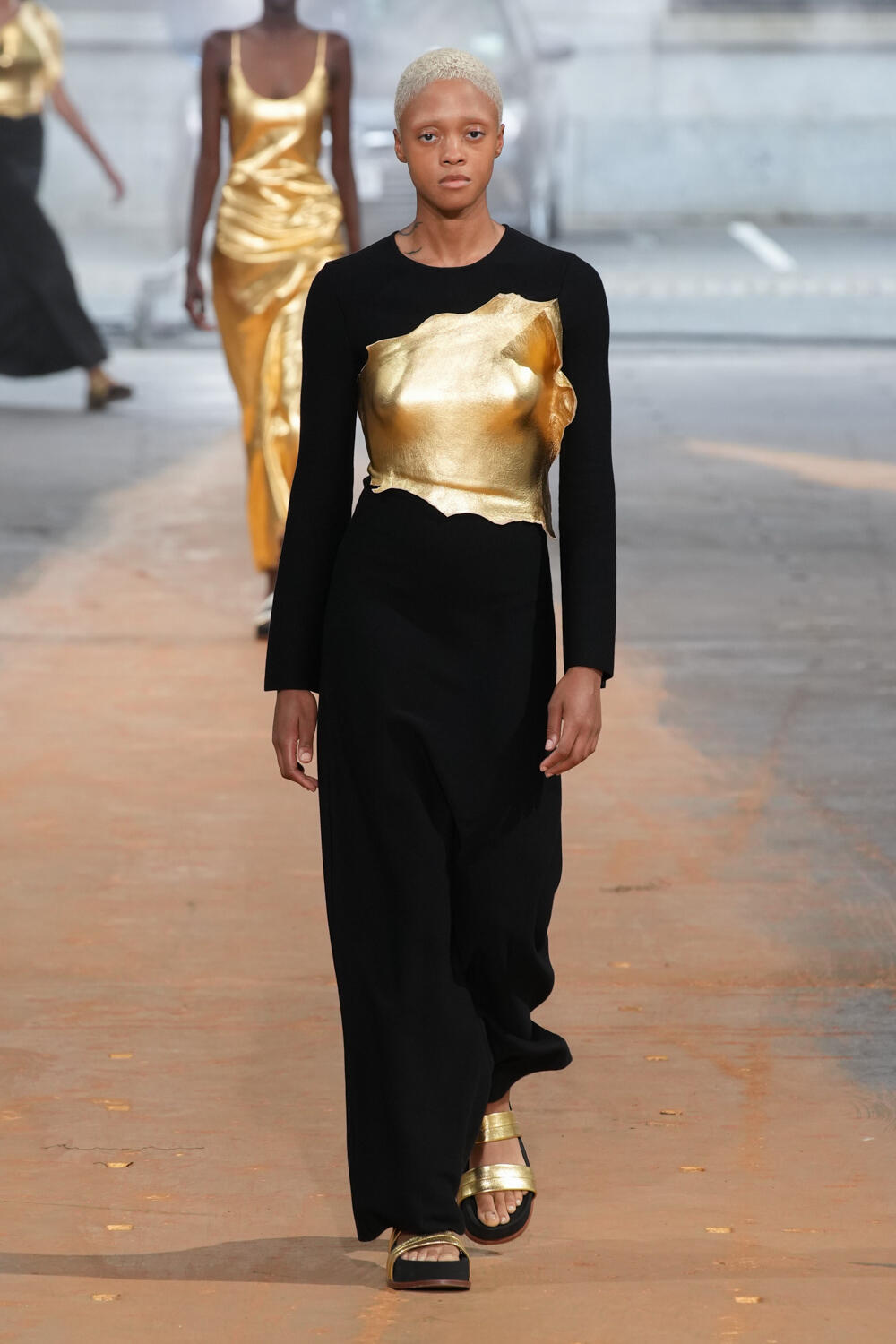 Models – men and women – reflected a variety of ages and body types and included a model wearing black and with an artificial limb covered in gold.
When the clothes are great and the vision comes together to highlight its beauty and innovation, it makes the impact the designer is striving for – which is to succeed beyond one-dimensional bottomline goals – even stronger.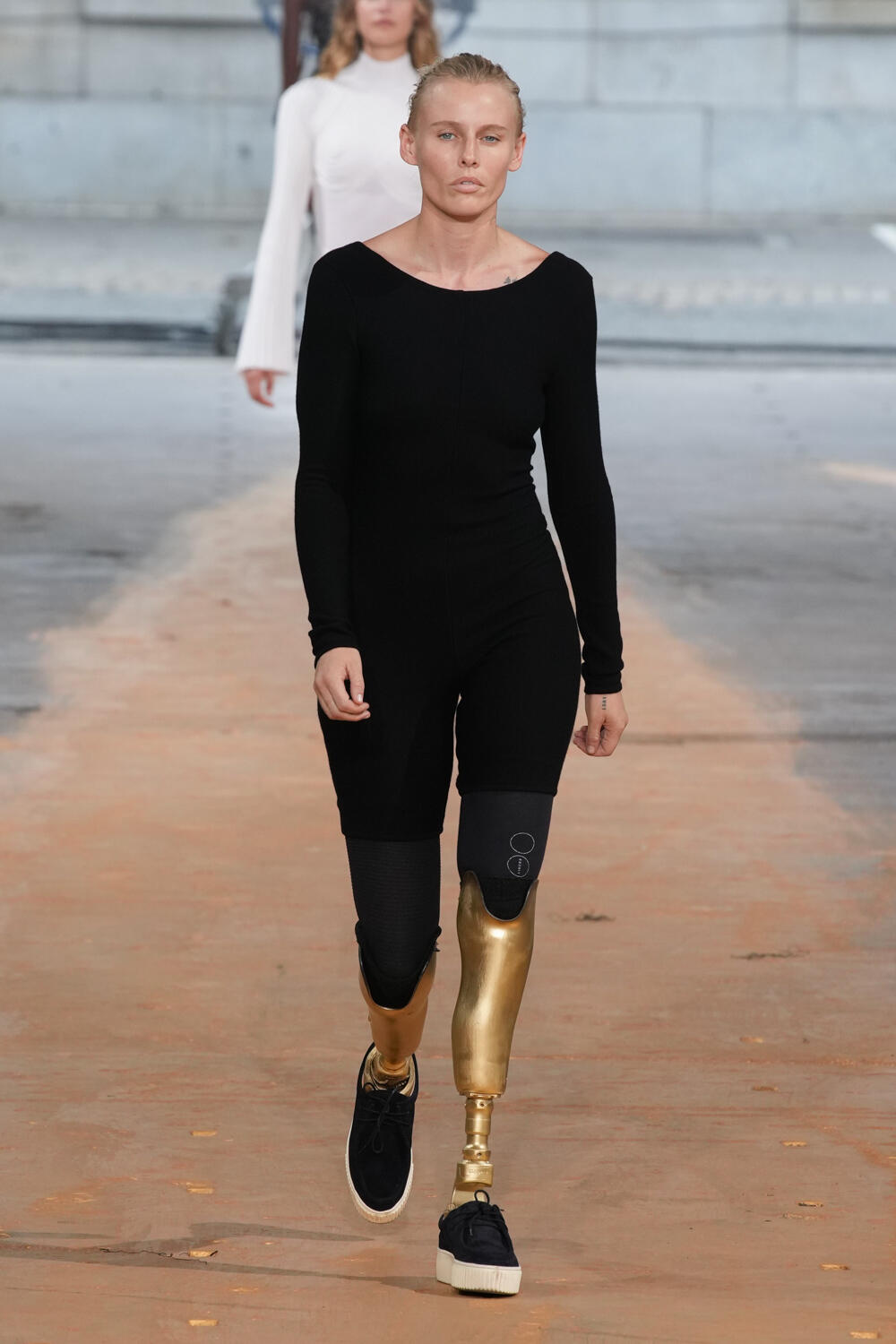 Hearst uses artisans to make her singular knitwear. Of note were the generous ponchos. A yellow one fell just above the ankles with the model carrying a matching supersize sack bag. Bodycon dresses appeared in cobweb knits and in dense yarns.
Against this knitwear, structured pant suits offered an interesting creative juxtaposition and a lifestyle option for the discerning consumer. While some designers hide suits in the showroom as something not packing enough punch to make it on the runway. Not so Hearst.
Double-breasted or one-button, Hearst believes in the suit. Her customers and retailers likely love her for it. Suits appeared in black, white, orange, yellow and the aforementioned gold.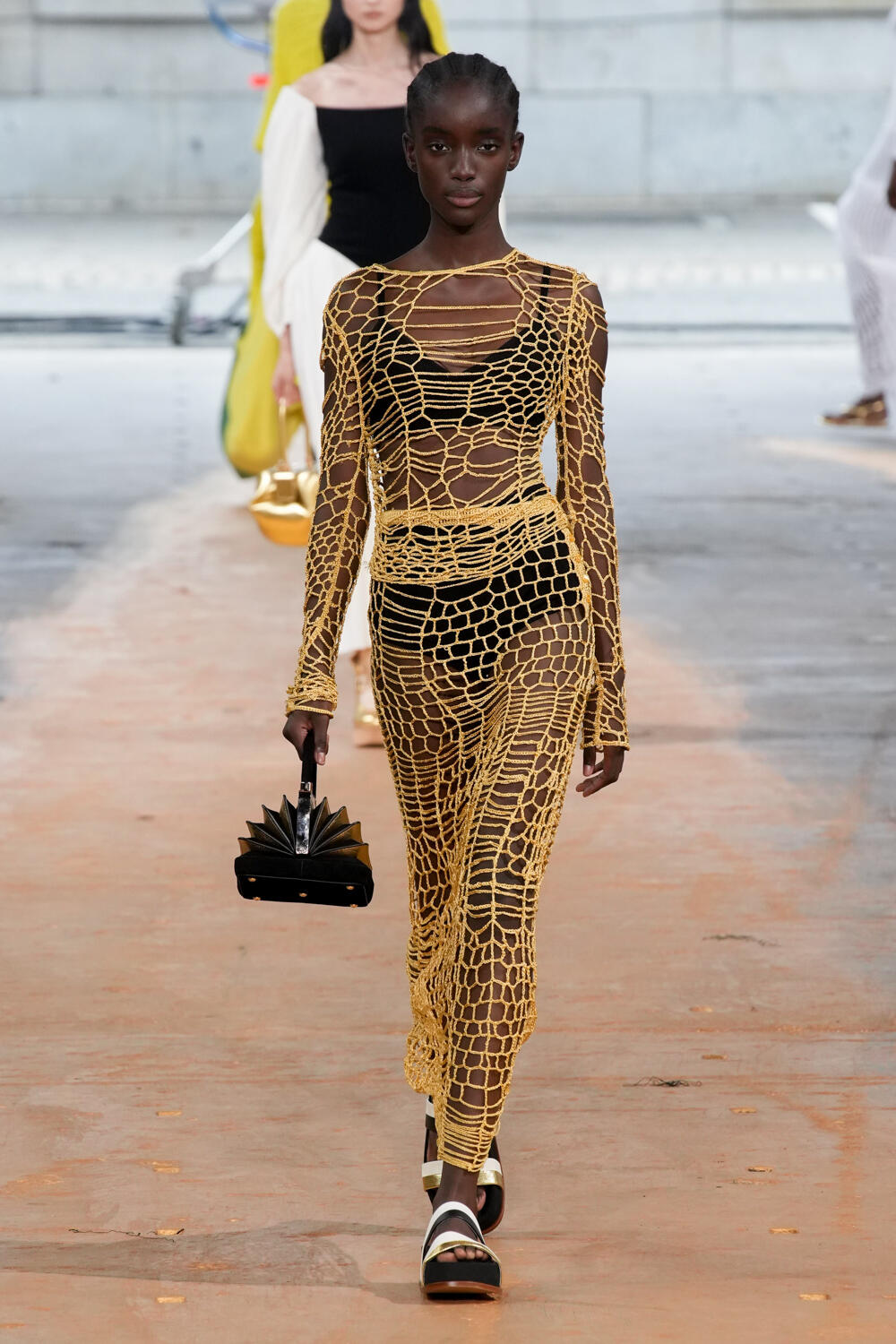 At the end of the triumphant show, Hearst literally ran out, seemingly jumping with joy, both arms raised, a smile on her face as Resistance Revival sang their last bars. The song they had sung for the duration of the show, was written by American gospel great Shirley Caesar. Maybe Hearst was really glad the show was over. (Next stop Paris and Chloe). Or, maybe it was something deeper.
Some of the words of the song go like this: "this love that I have, the world didn't give it to me. This peace that I have, the world didn't give it to me. This joy that I have, the world can't take it away.
To join the chorus in defending reproductive freedom and raising funds for New York Abortion Access Fund (NYAAF), which supports anyone living in or traveling to New York who needs help paying for an abortion, donate to https://secure.actblue.com/donate/rrc
---