Review of Graff Holiday 2023 Ad Campaign by The Style Council with Creative Directors Robert Lussier & Mia Forsgren and Photographer Mikael Jansson
Graff celebrates the timeless glamor and power of jewels and their role in festive traditions with its Holiday 2023 campaign. The campaign features creative direction from Mia Forsgren and Robert Lussier of The Style Council with photography by Mikael Jansson.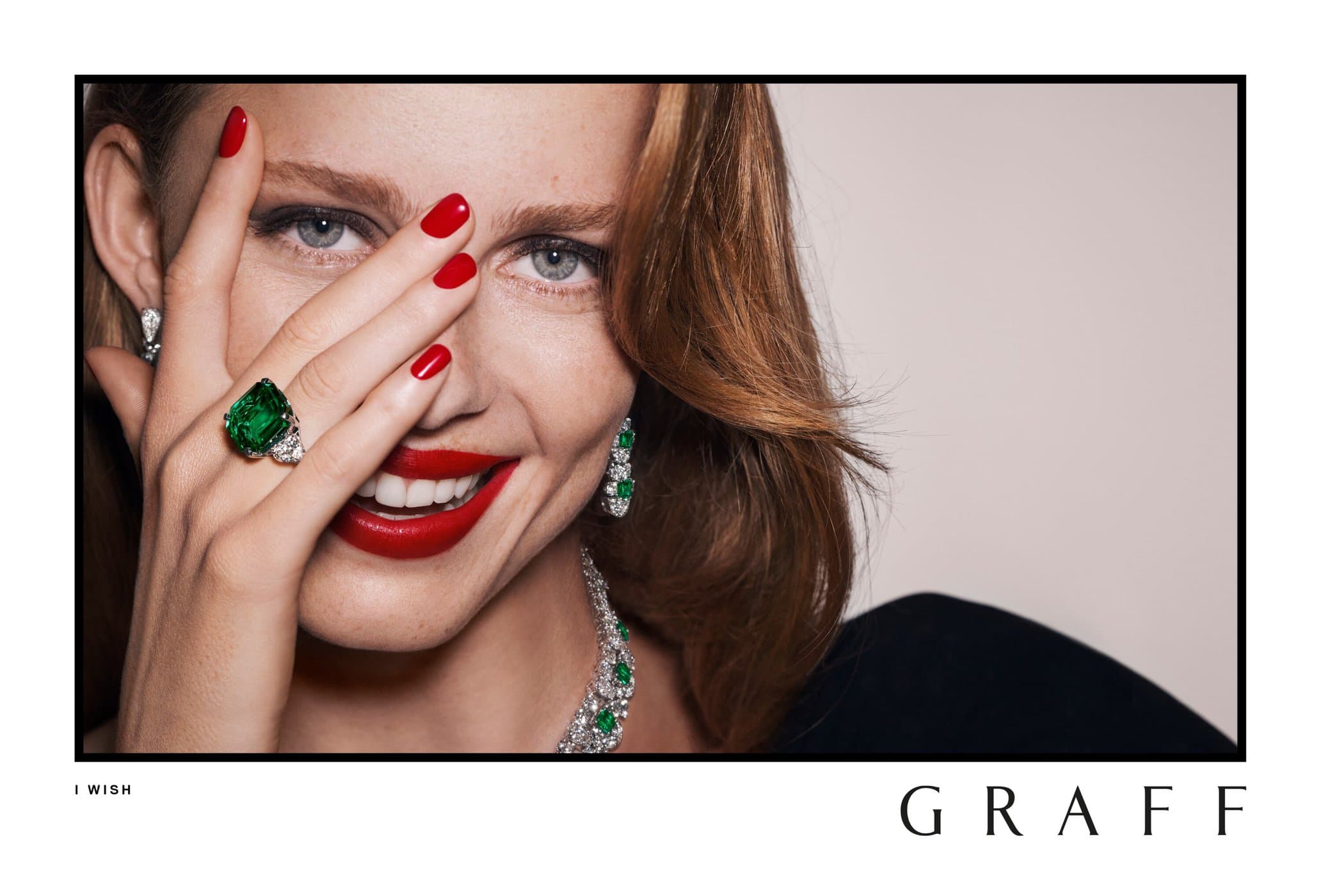 The festive campaign was shot at the iconic Villa La Vigil on the Cote d'Azur in France and sees the return of new house muse Rianne Van Rompaey, who embodies a vision of holiday opulence and splendor. Jansson's portraits of the star feel like stolen moments during an evening of celebration, with moods that are alternately rapturous, playful, brooding, and seductive. The directional use of lighting makes for a bright foreground and a shadowy background, almost recalling an elevated version of intimate party shots captured on a disposable camera with flash on. The approach has the additional effect of luminously setting off the star jewelry pieces.
A few moments also subtly but cleverly flip the script on gender roles and expectations that we still often see in ad campaigns: Van Rompaey is the star of the show and has hunky arm candy whisper into her ear; in another image she looks glamorous and powerful as she shoots pool while her beau loiters in the background.
Uniting holiday traditions and heirloom pieces with a revitalized sense of contemporary freshness, Graff brings to the festive season a distinctly gorgeous sparkle.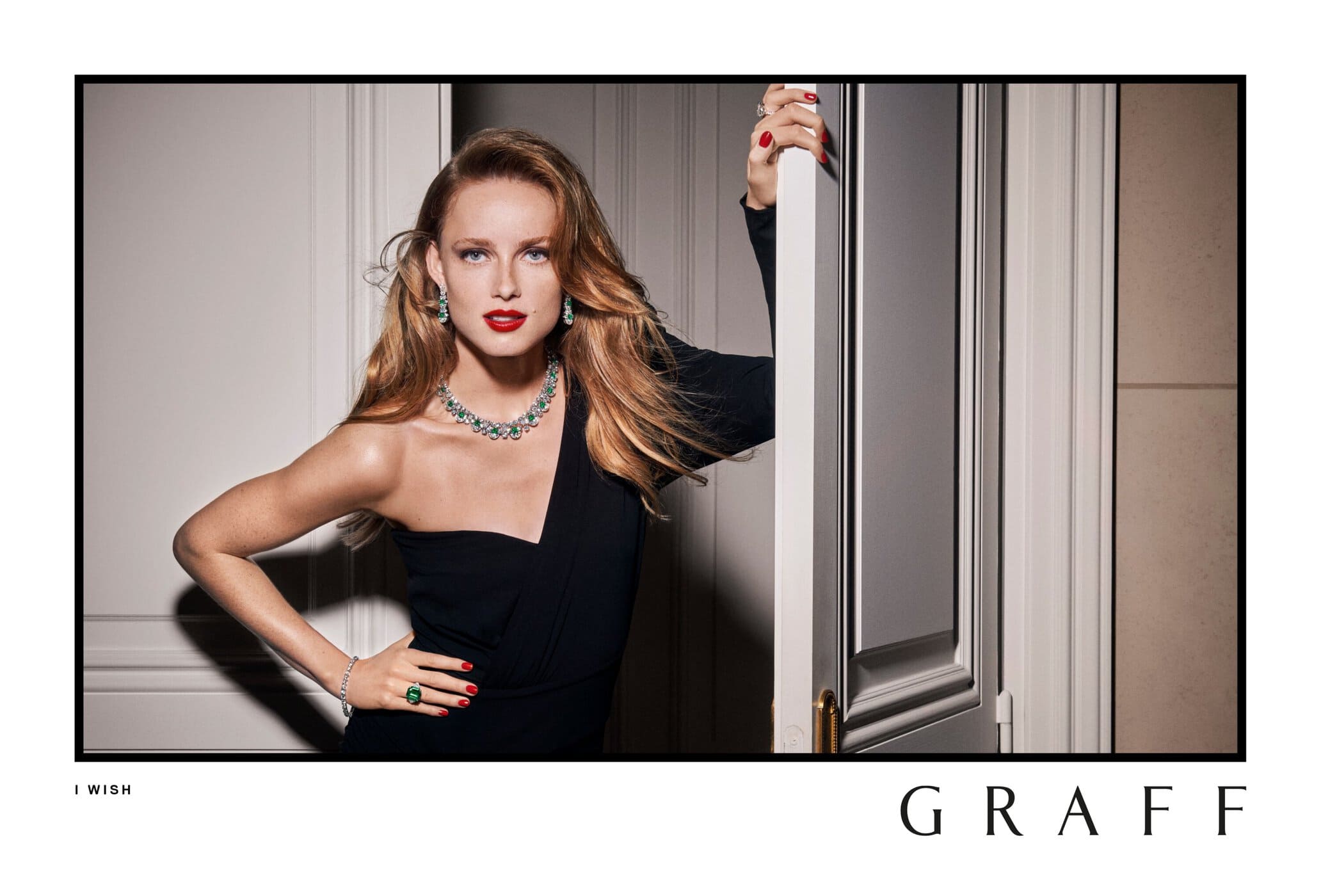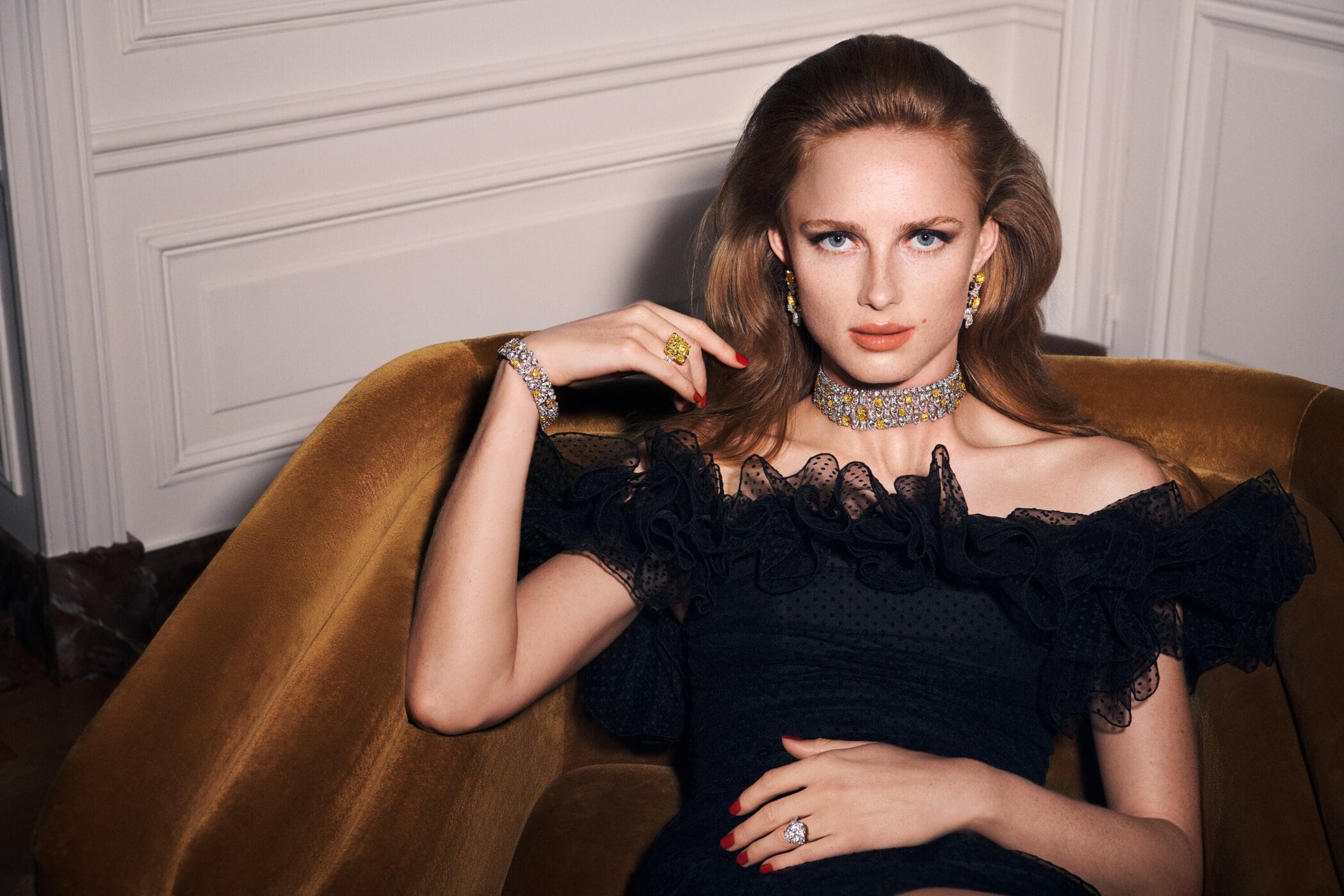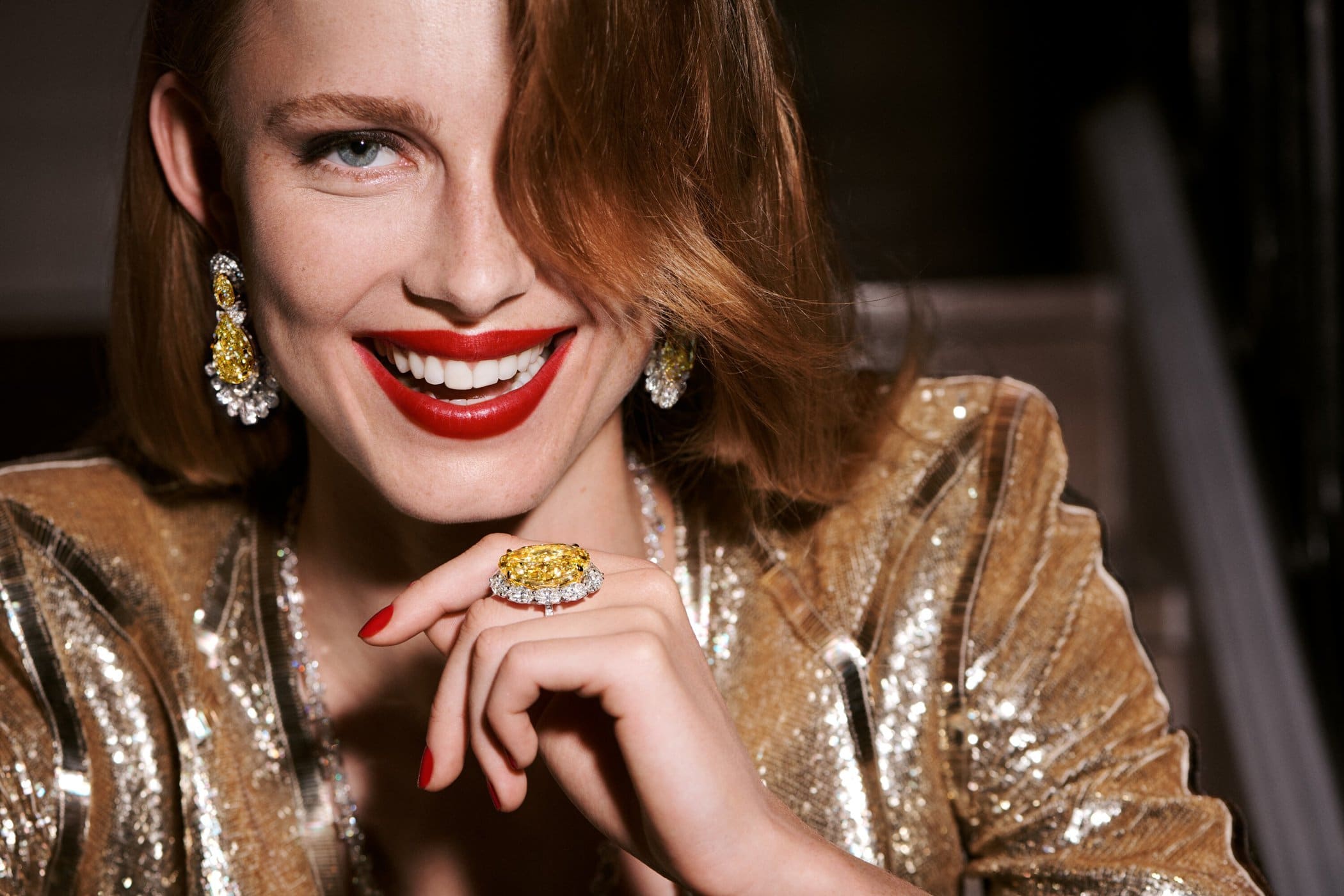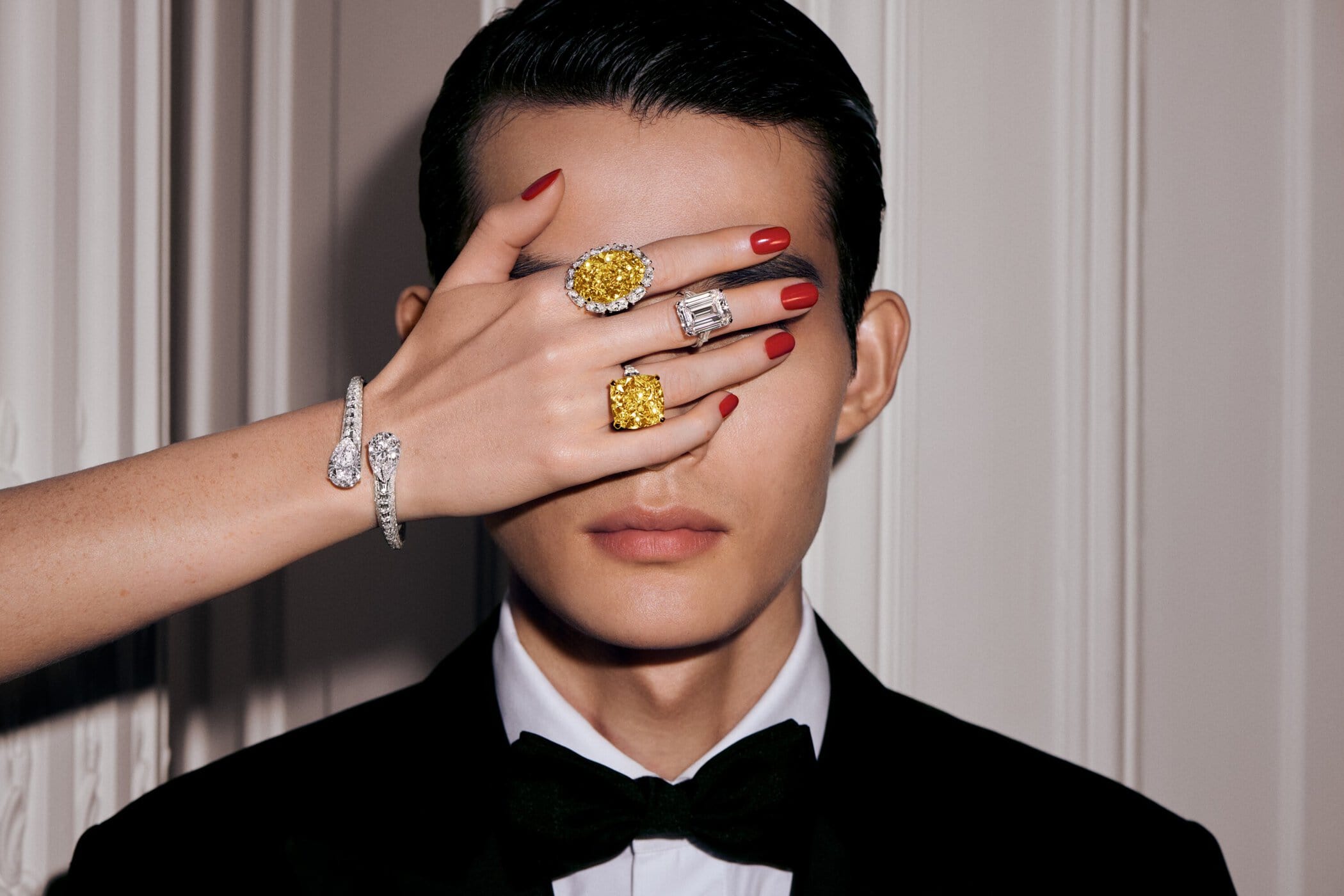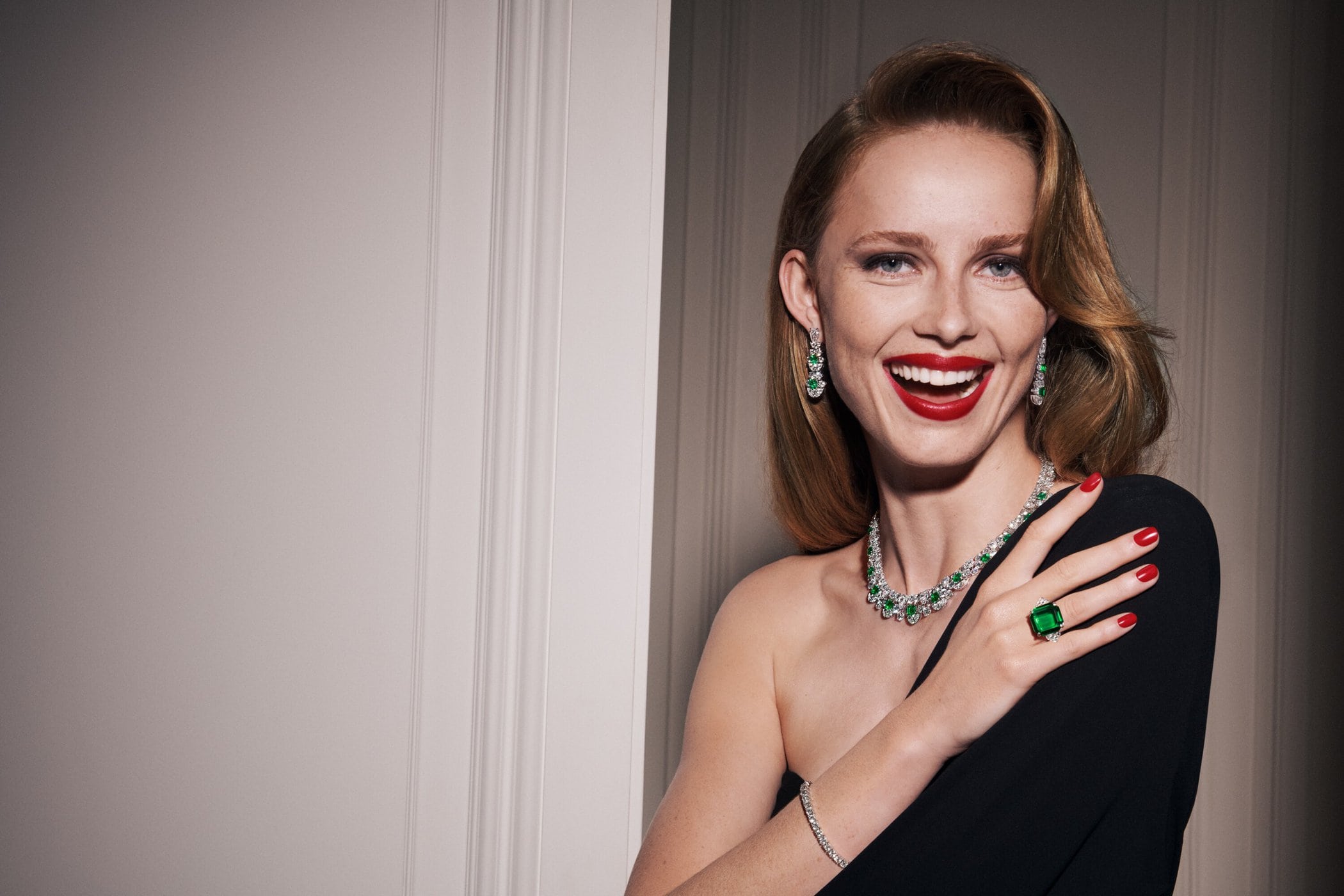 Creative Director | Robert Lussier & Mia Forsgren
Director or Photography | Stuart Winecoff
Photographer | Mikael Jansson
Models | Rianne Van Rompaey & Huang Shixin
Stylist | Emmanuelle Alt
Hair | Damien Boissinot
Makeup | Mark Carrasquillo
Set Designer | Vincent Olivier
Production | N6

---