---
Gucci unveils the second chapter of their "Accidental Influencer" campaign, this time for Fall 2020.
Max Siedentopf again handles art direction and photography, continuing to explore the themes of pattern, repetition, and influence established in the spring campaign. While that chapter focused on a cast of eccentric characters who encountered their doppelgängers in public spaces, this new installment explores interior space. Siedentopf guides us through the everyday lives of these idiosyncratic people as they come to match the objects and furniture in their own homes. Printed upholstery converses with patterned pants; floral motifs become real flowers and back again; orange shoes imitate imitation-cheese puffs.
While the imagery certainly feels surreal, it is always delightful. While we sit back mesmerized by Siedentopf's visual alchemy and perplexed as to who is a real person and who is actually just a couch, these characters smile back, confident and playful – they all seem in on the joke. It is a beautiful and fun way to explore important questions of social influence and identity expression.
It also seems important to note Gucci's effortless inclusivity: as some brands struggle and fail to address histories of exclusion and exploitation, Gucci continues to set an example of what it means to honor the beauty and humanity of people across all ages, colors, and gender expressions. Yet again, Gucci has us seeing double – and that's just fine.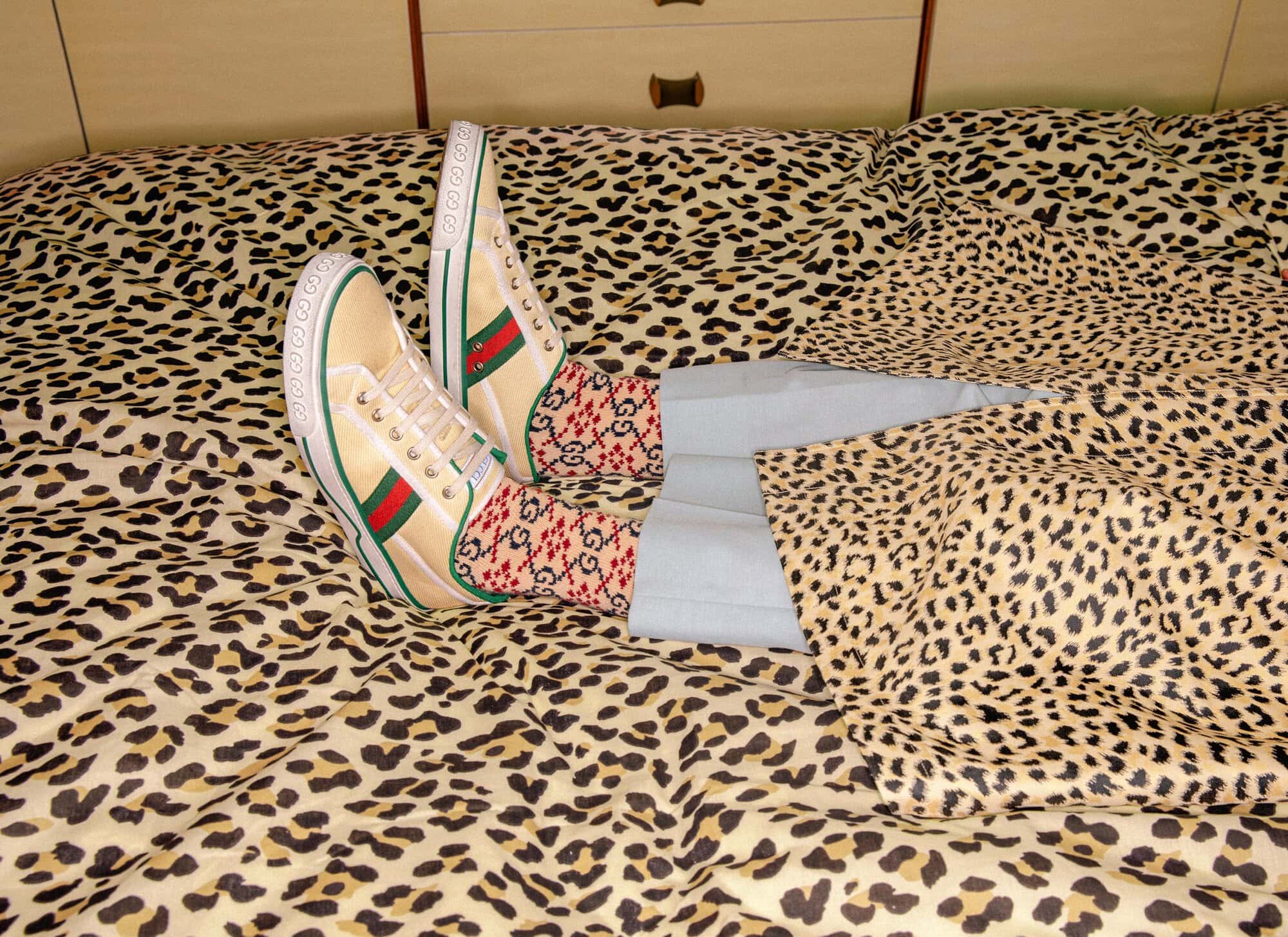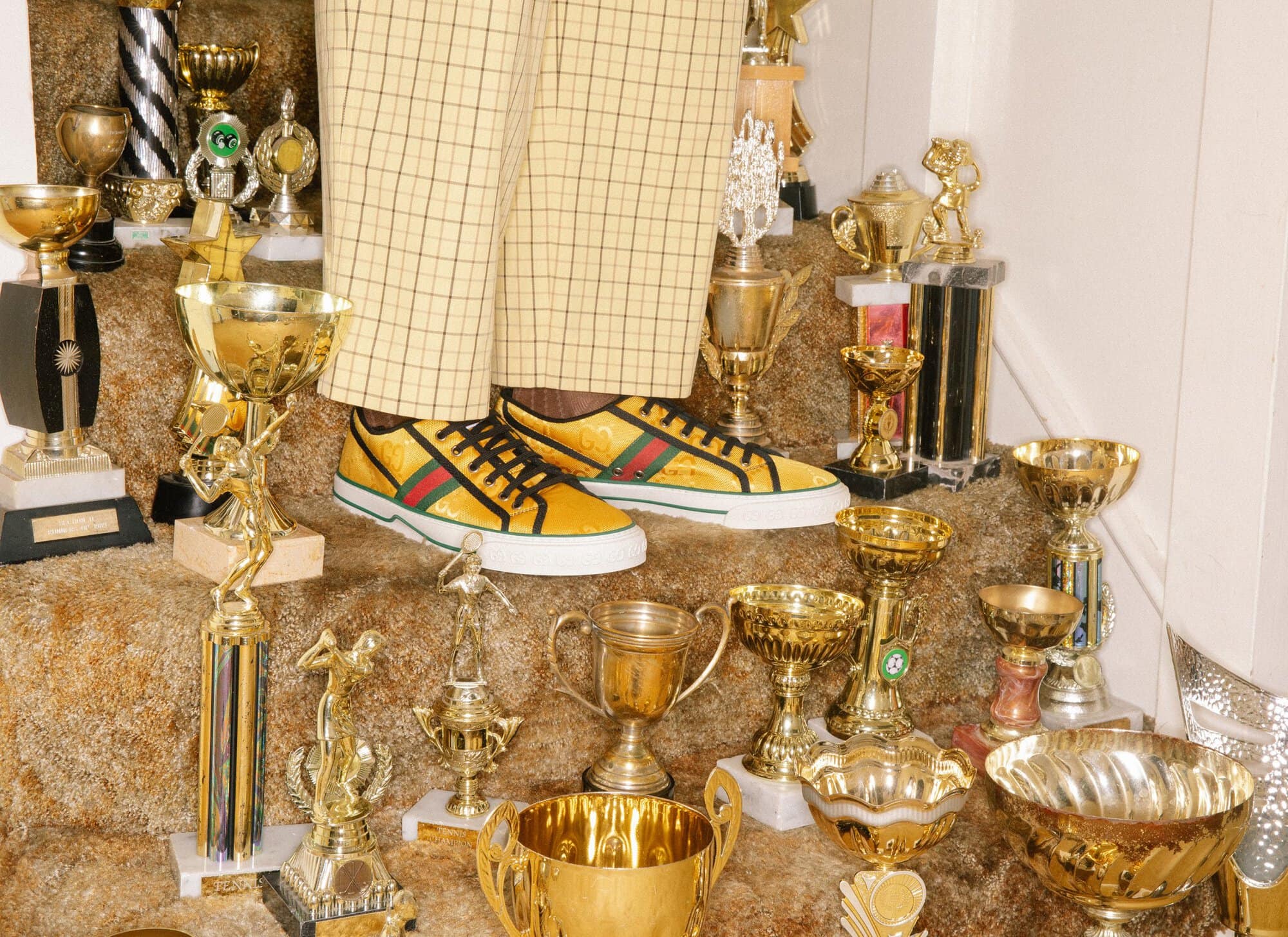 Gucci Creative Director | Alessandro Michele
Photographer/Director | Max Siedentopf
Director of Photography | Jeremy Valender
Production | MAI Productions

---