---
Big hair and even bigger risks—it's the 70's, baby. Coming right off their classical art GG Marmont campaign, it is no surprise that Gucci is transporting viewers back in time once again. However, contrary to incorporating a different type of art in collaboration, the affluent house instead takes a journey for their Fall 2019 campaign into the art and history of their own industry: Prêt-À-Porter. Marrying decades the story is a flashback to the time where lab coats, big hair, and large glasses were the assets to create the perfect collection from concept to runway.
Creative Director Alessandro Michele, in collaboration with Art Director Christopher Simmonds and photographer Glen Luchford, has constructed a time capsule of the fashion industry bringing to life a collection in Paris circa 1970. Despite centralized viewpoints from the past, Michele and his team send a message: Gucci is paramount in fashion, now, then, and always.
Noted for his obsession with history, it is no shock that Alessandro Michele is utilizing an antecedent reality to promote his foresight of fashion now. While some may believe referencing the past adheres to being stuck in it, this campaign is not to be confused or slighted. Michele is cunningly using the legacy and romanticization of cliche's in Paris fashion to further market their clothing to both those who have this experience and the younger generation who idolize it. With this ode to the fashion industry, Michele convinces us that, in his and Gucci's case, no longer do the times dictate and create the man (and his wardrobe), but it is indeed the man creating the times.
Old-fashioned inspiration comes into play again with the veteran Gucci photographer Glen Luchford. A self-taught and self-made photographer, Luchford's archival work— noted of intense cinematic and documentary style—is homed in the Oral History of British Photography. In this Gucci campaign, both Christopher Simmonds's direction and Luchford's lens are able to capture the tireless odyssey of creating, curating, and canvasing a collection. Nostalgic atmospheres and sentimentalized visuals of the fashion show journey is dichotomized with bright and rich aesthetics of the clothing making a declaration of personality, no matter the decade.
Gucci paradoxically takes a past time view of the industry whilst cohesively incorporating their modern clothing in this ode to the fashion industry. Michele, Simmonds, and Luchford's assimilation of their present line with their past process of production creates the notion that not only is Gucci a timeless brand, but can expand past any decade—past, present, and future has and will continue to contain the illustrious house.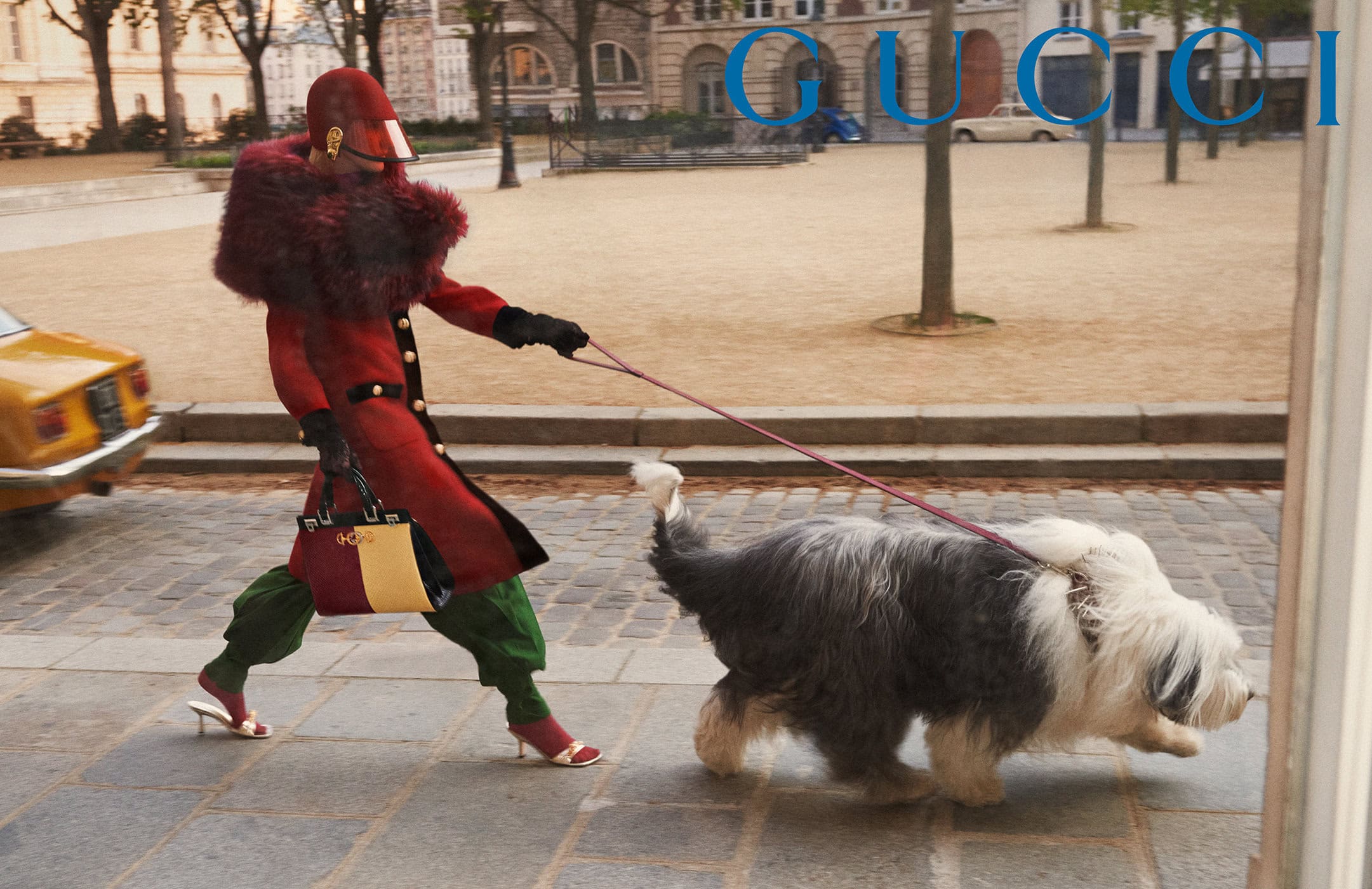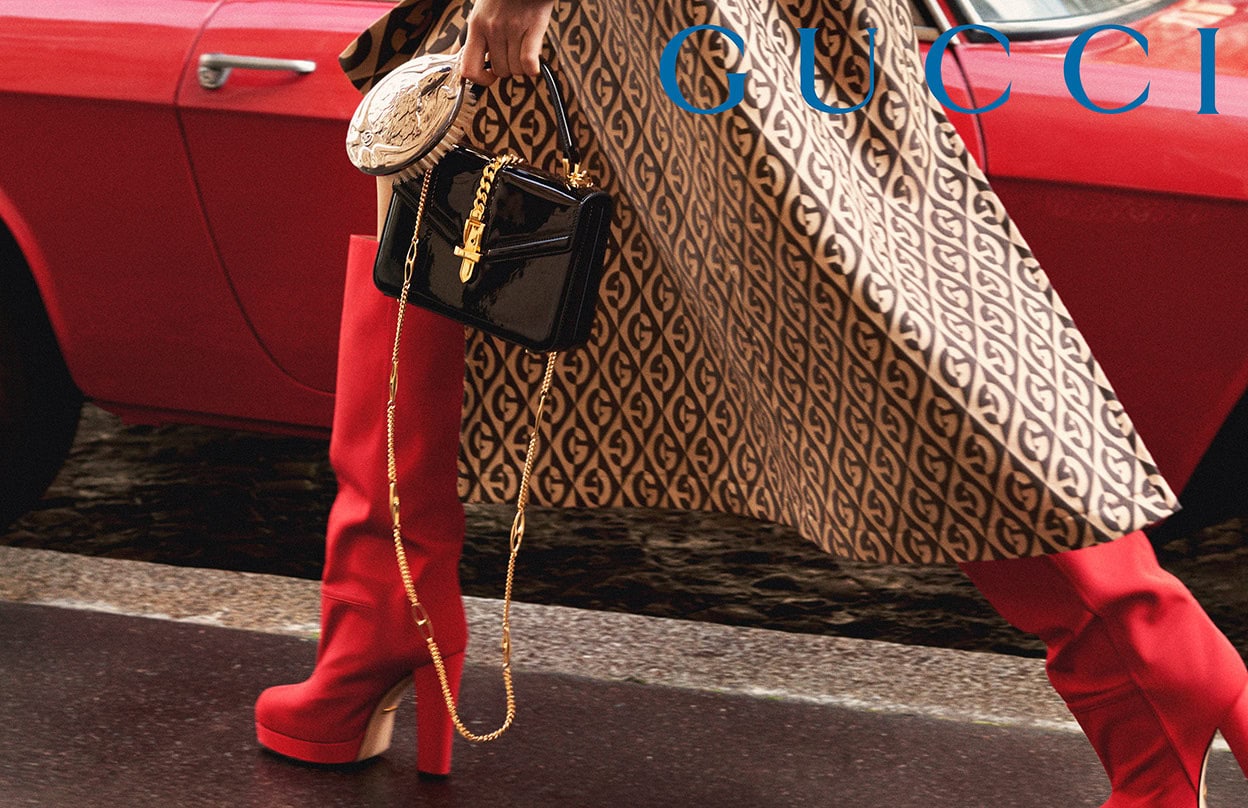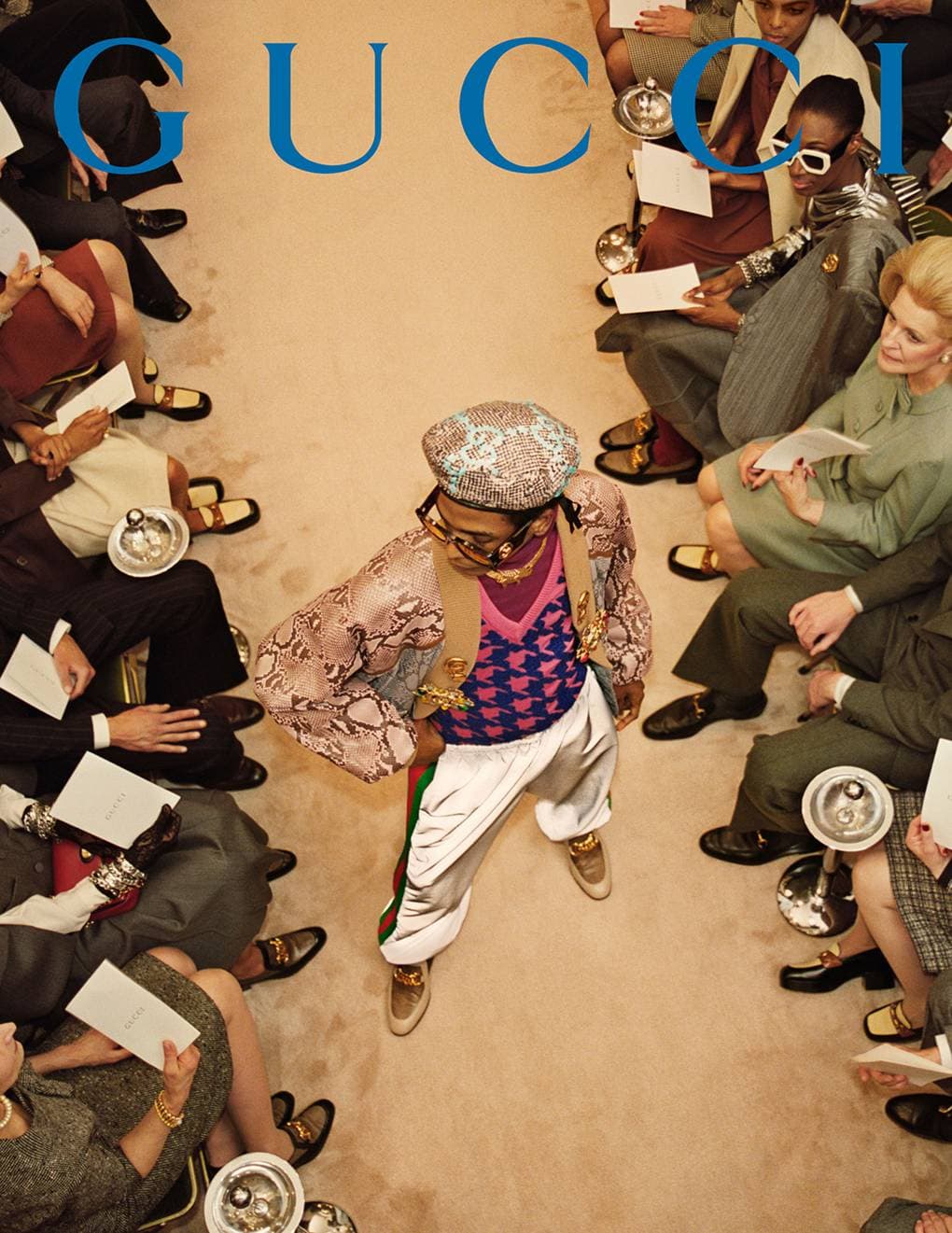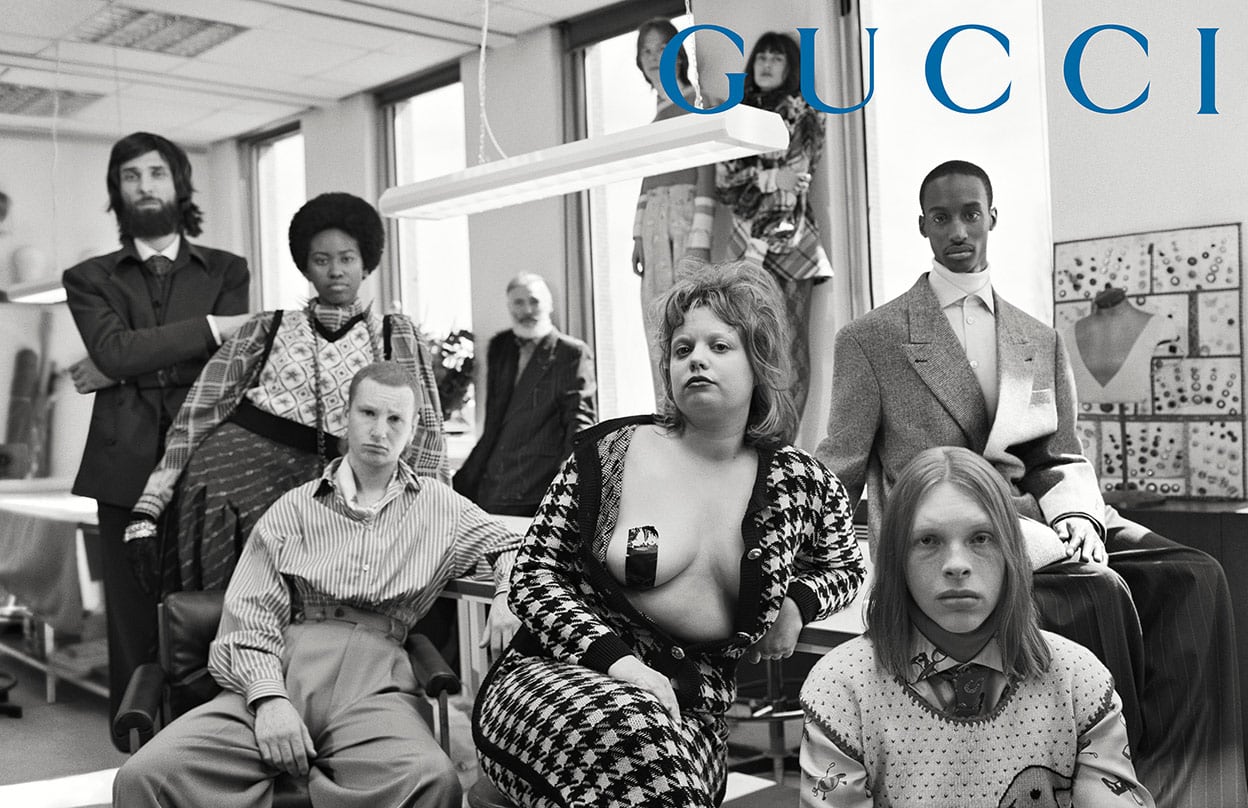 Gucci Creative Director | Alessandro Michele
Agency | Simmonds ltd.
Creative Director | Christopher Simmonds
Photographer/Director | Glen Luchford
Model | Alan Solonchuk, Darron Clarke, Gustave Khaghani, Hayett McCarthy, Ibrahim Kamara, Otto Zinzou, Sara Robaszkiewicz
Stylist | Jonathan Kaye
Hair | Paul Hanlon
Makeup | Thomas De Kluyver
Location | Paris
Set Designer | Gideon Ponte
Casting Directors | Rachel Chandler, Walter Pearce


---