---
The Collaboration Has Launched Pop-Ups On 5 Major Cities Across North America
Gucci and North Face collaborate to launch 'Gucci Pins,' a series of ephemeral stores inspired by the pins seen on interactive digital maps, dedicated to The North Face x Gucci Collection.
Debuting in 5 cities across the United States and Canada, the Gucci Pin will showcase the products in an immersive environment. To celebrate the collaboration, two temporary stores will debut in Downtown LA and Brooklyn featuring the collection, while areas within Gucci boutiques in San Francisco, Chicago, and Holt Renfrew Toronto will feature dedicated installations devoted to this drop. The architectural geometry resembles American visionary Buckminster Fuller's work, whose designs came to the world stage in the early 1950s.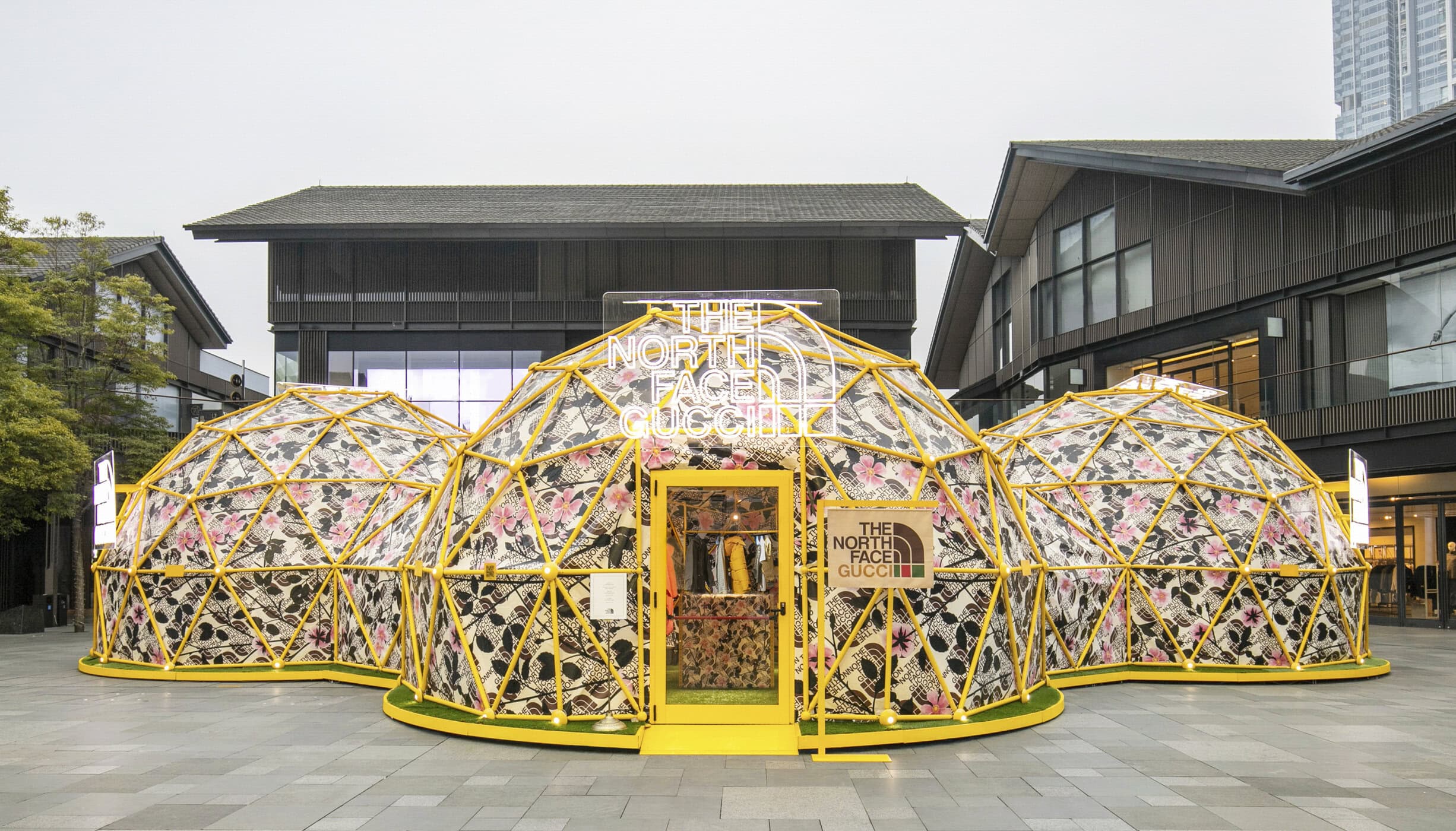 The North Face x Gucci pins are inspired by nature, generating geodesic and curvilinear structures that recall the temporariness of landscape, travel, and exploration. Sinuous and domed shapes, covered in the patterns of the collection, welcome visitors in this mesmerizing space, where spotlights recreate the vault of a starry sky, as seen from the inside of a tent.
Bespoke entertainment further immerses visitors down a path of adventure and memories, with QR codes bringing the sounds of nature in Spatial Sound (through 8D Audio technology) to space itself. Playing into this spirit of exploration of both real and virtual environments, the Gucci Pins: The North Face x Gucci are also dedicated to Gucci PokéStops. Thanks to the partnership with augmented reality company Niantic, the collaboration is landing in the world of Pokémon GO. This virtual space encourages its community of players to go out and explore the outdoors. Three digitally wearable items from the collection will be available for players who visit the Gucci PokéStops.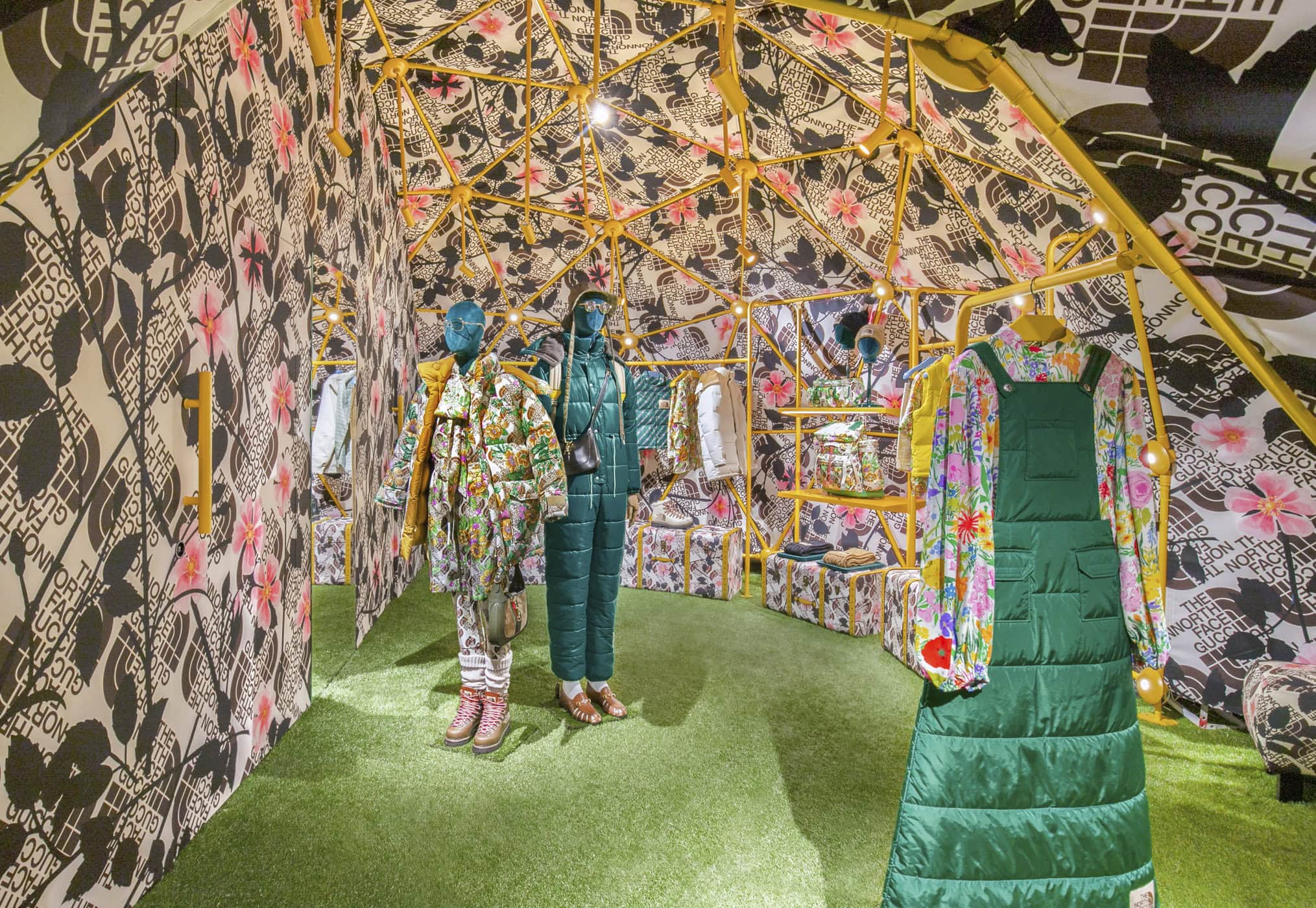 The collaboration between Gucci and The North Face intends to celebrate the spirit of exploration, building mutual efforts to promote literal and metaphorical adventure. The collection explores the two brand's more profound parallels. The North Face famously outfitted those who seek adventure through pioneering, and Gucci similarly empowers exploration through self-discovery and identity.
Locations
Brooklyn
134 N 6th Street, Brooklyn, NY, 11249
Downtown Los Angeles
2120 East 7th Place, Los Angeles, CA, 90021
San Francisco
240 Stockton Street, San Francisco, CA, 94108
Chicago
900 North Michigan Avenue, Chicago, IL, 60611
Toronto (Holt Renfrew Yorkdale) 
3401 Dufferin Street, North York, ON, M6A 2T9
---