Review of Gucci X Ōura 'A Journey of Self-Discovery' Ad Campaign by Creative Director Alessandro Michele and Art Directors Lolita Jacobs and Jean-Baptiste Talbourdet-Napoleone
Gucci and Ōura celebrate their collaboration at the intersection of fashion and technology with an energetic campaign that explores the journey of a single day. With creative direction from Gucci's Alessandro Michele, the campaign also features art direction by Lolita Jacobs and Jean-Baptiste Talbourdet-Napoleone.
The collaboration brings signature Gucci style to Ōura's smart ring, which features a host of technology focused on holistic wellness. The ring allows wearers to monitor heart rate, temperature, and sleep activity, empowering them to unlock their potential through insight and guidance provided by the Ōura app.
Filmed from a heart-racing first-person perspective, the campaign follows a Gucci x Ōura wearer through what seems like a normal day (normal for a Gucci protagonist, that is, so of course replete with luxury and eclectically decadent style), but which develops into a rare and intimate encounter.
With rich and shifting visuals as a backdrop, we keep a focus on the ring-clad finger as the day whirls around our protagonist, until a chance encounter at a hotel bar sends their heart rate skyrocketing – which a quick check of the Ōura app confirms. Here the day starts over, and the film becomes a sort of Groundhog Day timeloop, with each decision at the crucial moment leading to different outcomes – until the final vignette, when our protagonist follows her heart, and we finally see her face. A journey of self-discover, to be sure.
The campaign does an impressive job of thoroughly integrating the two worlds and personal visions of the brands. Though Gucci's retro-tinged and eccentric, somewhat fantastical style might seem at odds with the cutting-edge technology and ready-for-real-life focus of Ōura, these two sides are seamlessly interwoven in both visuals and narrative. This campaign has our heart beating faster.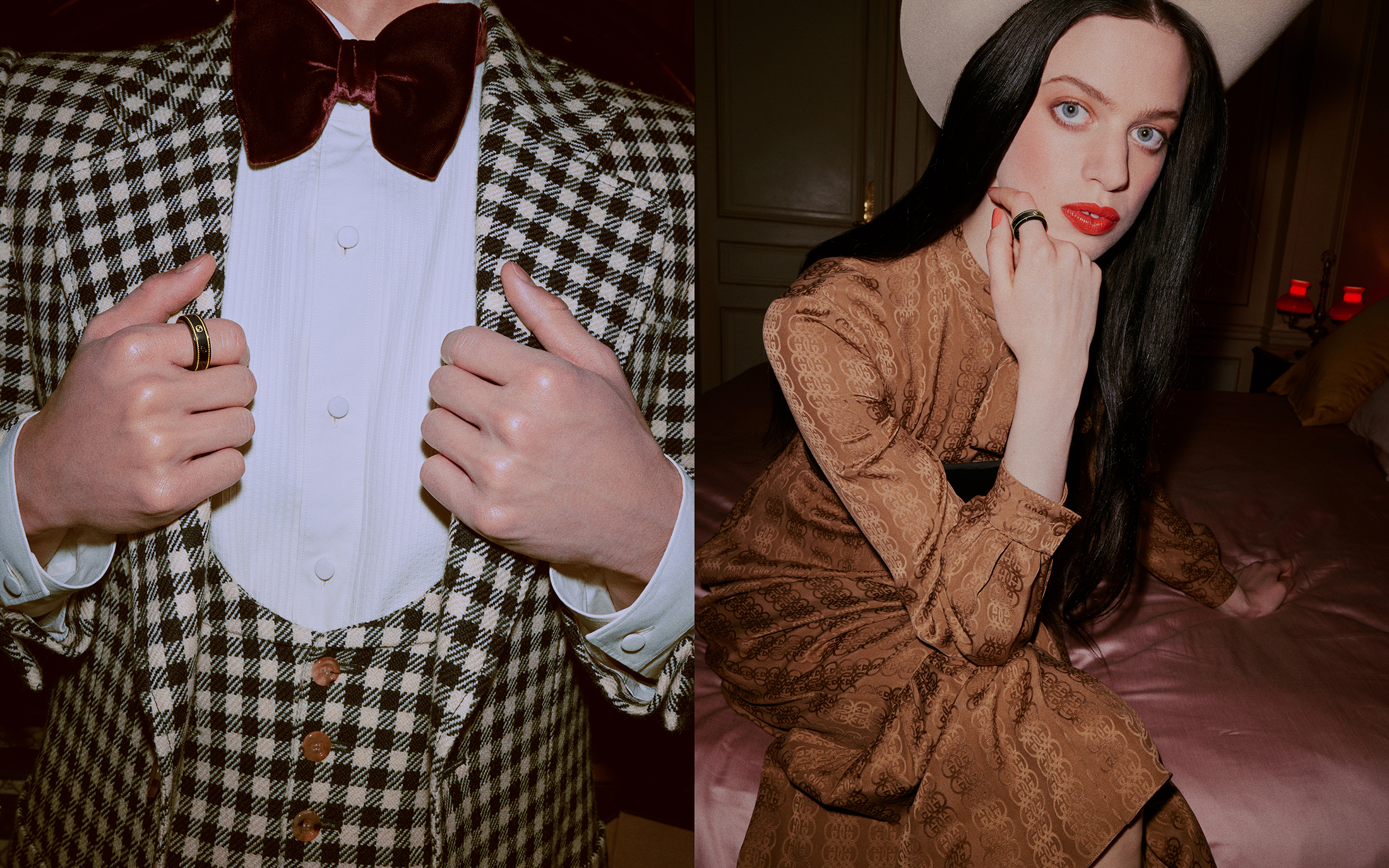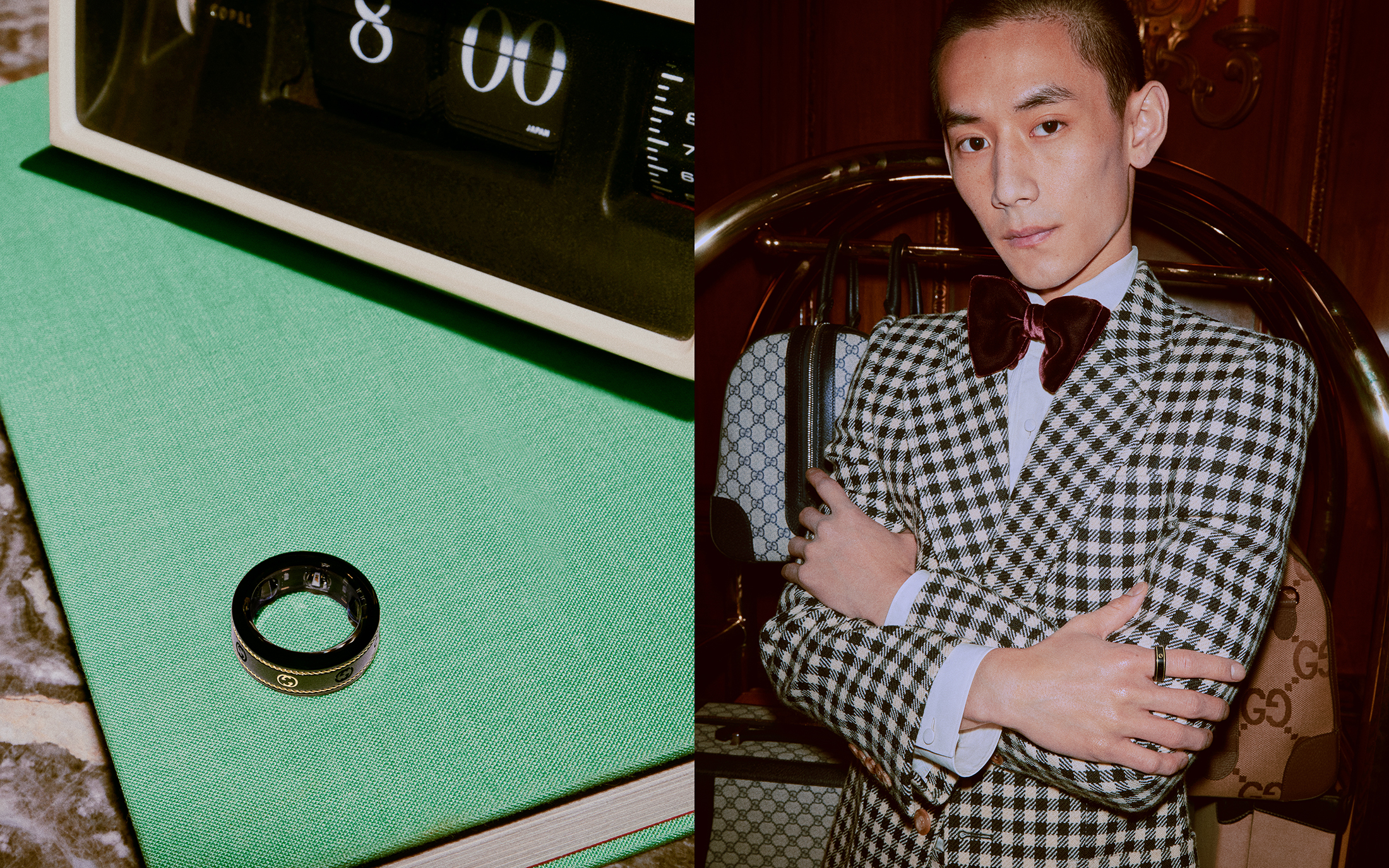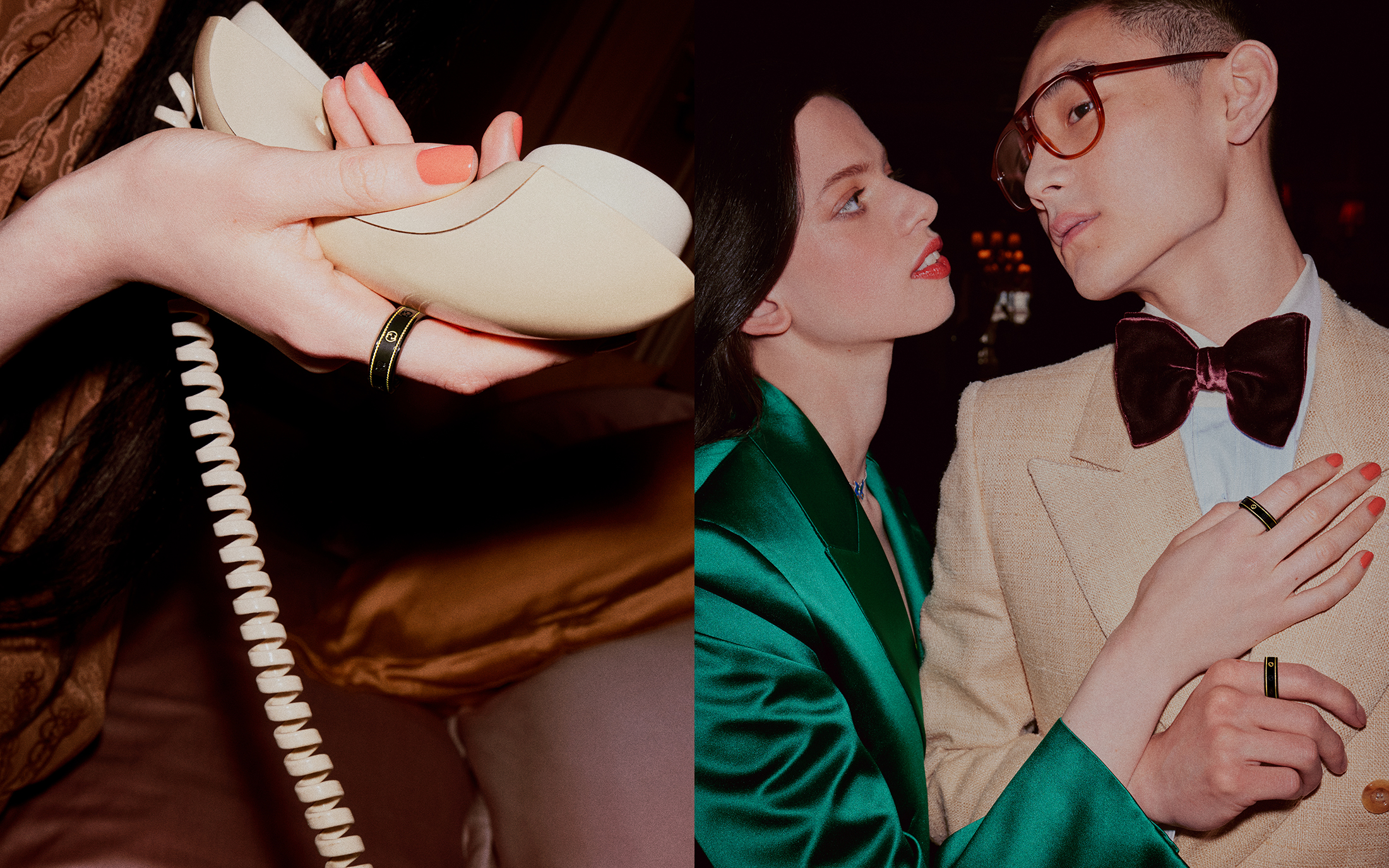 Gucci Creative Director | Alessandro Michele
Art Directors | Lolita Jacobs and Jean-Baptiste Talbourdet-Napoleone

---