---
Hermès Creative Director Sophie Toporkoff, Look Studios Creative Directors Suzy Shaheen and Andrew Gold, and Director Gordon Von Steiner have created an ad campaign set on the slopes of Switzerland's highest peak, Chamonix Mont Blanc. The film showcases much derring-do, with a team of Olympic skiers who exhibit synchronized jumping, flipping and flying as they barrel down the mountain clad in Hermès clothing and accessories.
Hermès has a knack for cheekiness that strikes just the right balance between whimsy and self-awareness. For other recent examples, check out their Instagram cakes, Instagram comics, and an animated dreamscape that channels Santa's workshop (for adults). In this case, the concept sort of a mash-up combining synchronized swimming with snow-ski-themed-movies from the '80s, and the trend of extreme sports commercials from the '90s (think soft drinks advertisements for Gatorade, Mountain Dew, and Pepsi). Oh to be a fly on the wall during the sales pitch for this spot! As a 30-second elevator pitch, it might sound a little absurd, but someone was wise enough to green-light the idea, perhaps thinking it was so wacky it might actually work….and it does.
Beautifully styled, expertly filmed, and humorously choreographed, the film is carefree, amusing, and at moments even breathtaking. And the accompanying photography displays the silk ties and scarves are with playful energy as well.
If one were to take a fly-by glance at an ad campaign such as this, they might be tempted to write it off, because that idea is deceptively simple; hire Olympic athletes, dress them up in designer clothes, and film them in a glamorous location doing what they do best. However a small misstep in tone or execution and it could have easily fallen flat. Therefore, the ad campaign's success is a testament to stellar work from the creatives behind the scenes, and it plays out exactly as intended: free-wheeling (and at times dazzling) good fun.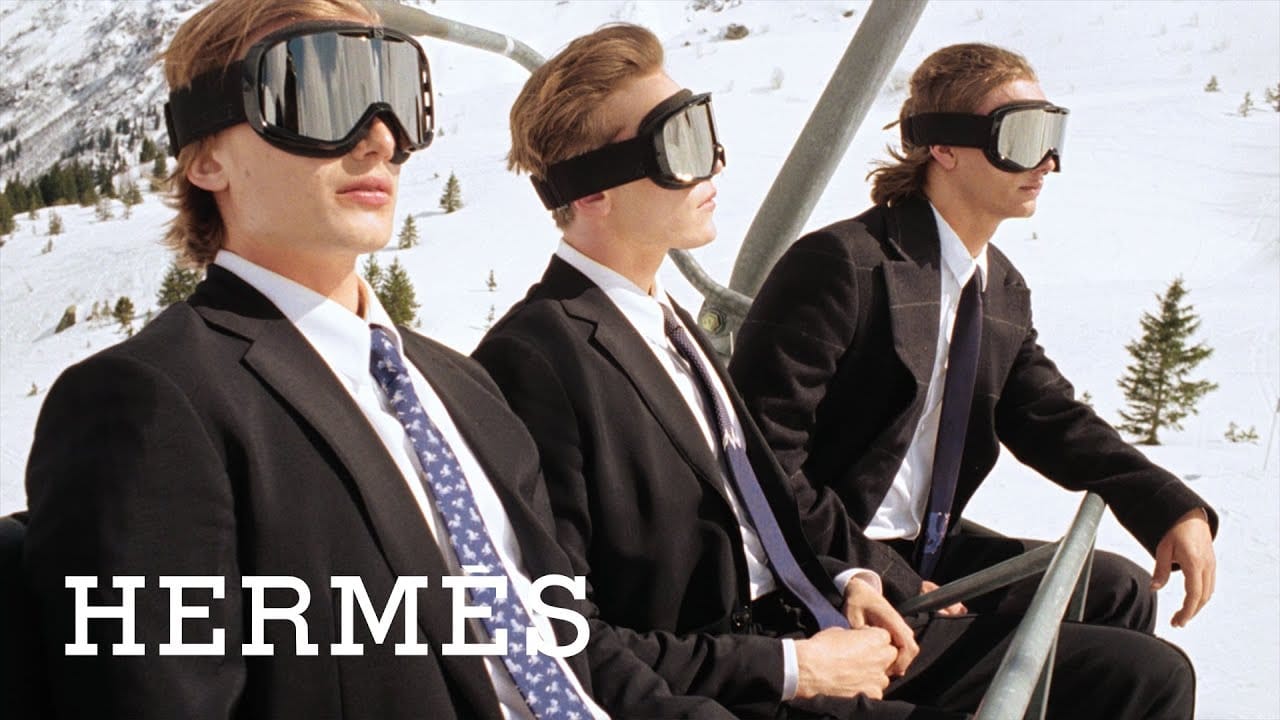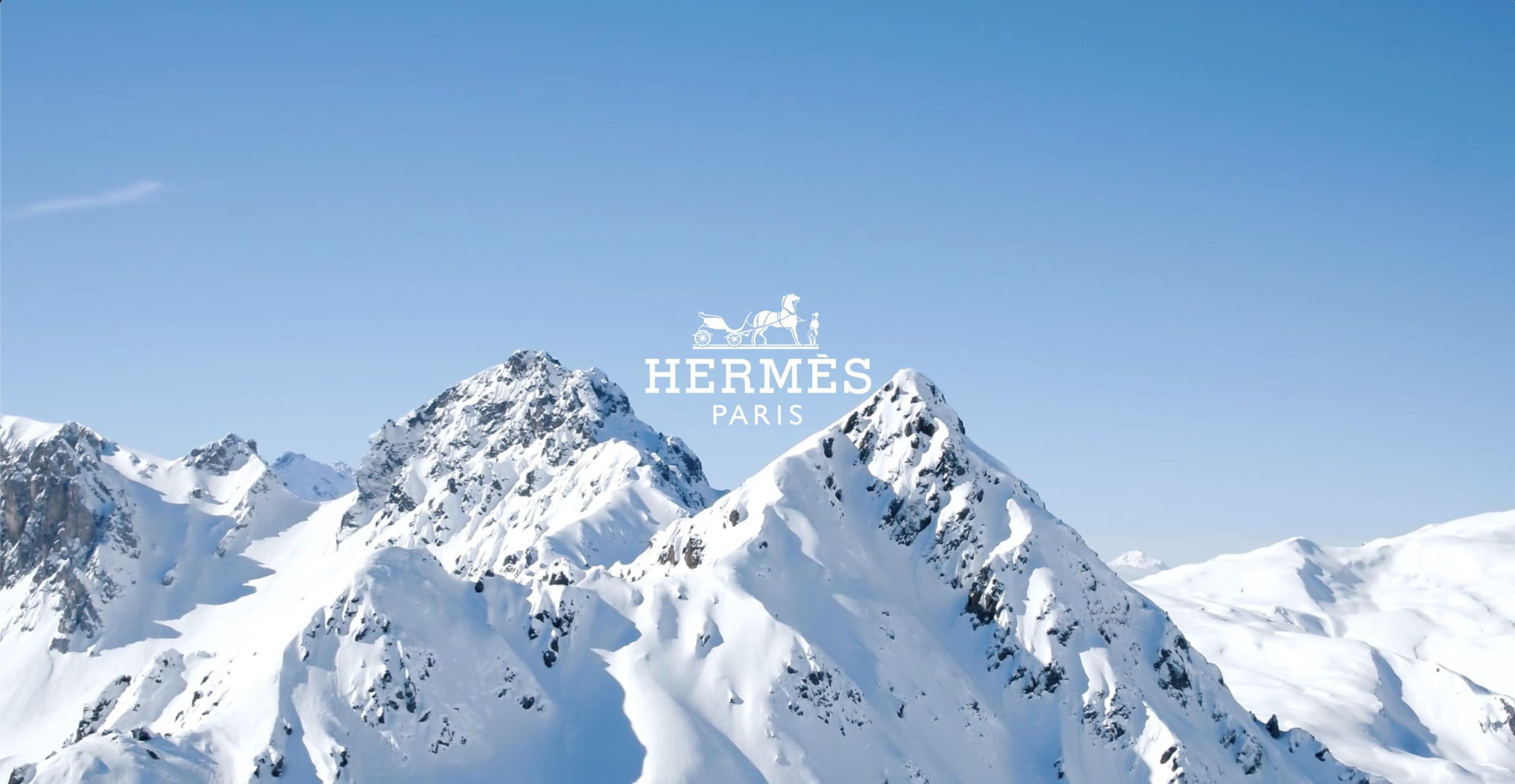 Hermès Creative Director | Sophie Toporkoff
Agency | Look Studios
Creative Director | Suzy Shaheen & Andrew Gold
Photographer | Lukas Wassmann
Director | Gordon Von Steiner
Models | Pablo Fernandez
Stylist | Benoit Martinengo
Hair | Sebastien Richard
Producer | Léa Baseden
Finishing | Method Studios
Location | Chamonix Mont Blanc
---