Hitting the Right Notes: The Key Strategies for Fragrance Marketing Today
By Neal Bhattacharya
Key Takeaways

1. Seize Opportunities: If a global icon like Marilyn Monroe lauds your perfume, the
advertising potential is as strong as the bombshell's legacy.

2. Scents that Last a Lifetime: Scents aimed at a younger audience can be tied into
ones made for adults; link them subtly in your marketing to attract loyal, lifelong
customers.

3. Dissolve binaries: Fragrances no longer need to be formulated for one gender.
Expand your consumer base by making scents that have cross-cutting appeal.

4. Embrace earthy notes: Sustainability is only going to grow as a consumer demand.
Consider making your company's greenness visible: the biodiversity needed for a
fragrance is a great opportunity.
Fragrance marketing has an ingrained difficulty, one that's even more pronounced in an
era that has deemphasized retail stores: scents are intangible, and you can't send them through a
screen. Nor can a list of notes present in an eau de parfum ever fully capture the complex unity a
fragrance reveals as it strikes the nose. But fashion houses have long leveraged the association
that fragrances have with glamor, eroticism, and even the divine to guide consumers to the scent
that best accords with the identity they wish to exude. And boutique producers are meeting the
growing demand for products that foreground gender-neutrality and sustainability, perhaps
suggesting a paradigm shift in marketing to come. Let's take a look at how the fragrance
industry, expected to grow to $43.3 billion by 2028, has met the challenges of presenting its
perfumes and colognes.

There are over 38,000 scents collected in Fragrances of the World, a comprehensive
database of perfumes. But none are as iconic as Chanel No°5, a flagship product for the fashion house, one that has entered the cultural vernacular. The scent has had many brand ambassadors
including Coco Chanel herself, Brad Pitt, and most recently, Marion Cotillard. Yet it's Marilyn
Monroe who has given the product endless free advertising. The actress famously said that Chanel No°5 was all she wore to bed, a quote that the fashion house relays in its digital copy, binding America's most famous sex icon to the perfume with marked intimacy.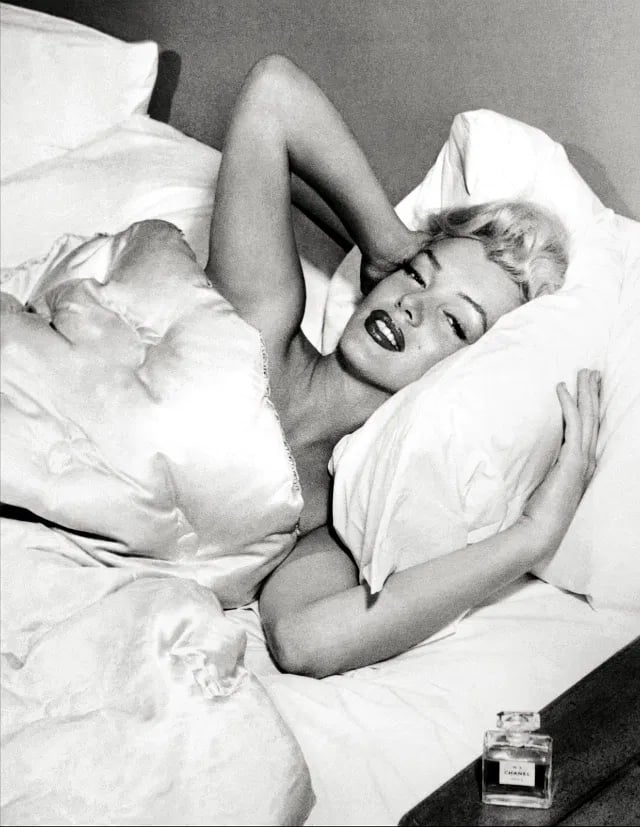 What this conveys is a sultriness–a vulnerability even–that does not sacrifice elegance, and such a balance is in fact what Coco Chanel set out to capture in the scent. As Tilar J. Mazzeo notes in her history of the fragrance, The Secret of Chanel No° 5, "The smell of something at once clean and sensual: that was the combination Coco Chanel admired." Without describing a single olfactory note, Chanel is able to advertise, on any platform, the kind of identity one can embody by wearing their perfume–classic, decorous, but liberated.

A related product aimed at a younger demographic, Coco Mademoiselle, is also marketed
by gesturing at a social persona for its wearer. The scent's newest spokesperson, Whitney Peak,
is an actress known for her work in teen-oriented media such as Hocus Pocus 2 and the Gossip
Girl remake. In video work for the brand Peak is portrayed as terrified of interviews, someone
still adjusting to the glare of the spotlight, but who is nonetheless worthy of it. This perfume, its
marketing strategy suggests, is fit for the debutante still carving out her place in the world. Coco
Mademoiselle therefore maintains brand continuity with Chanel No°5: they are to be worn by the
same woman in different stages of her life.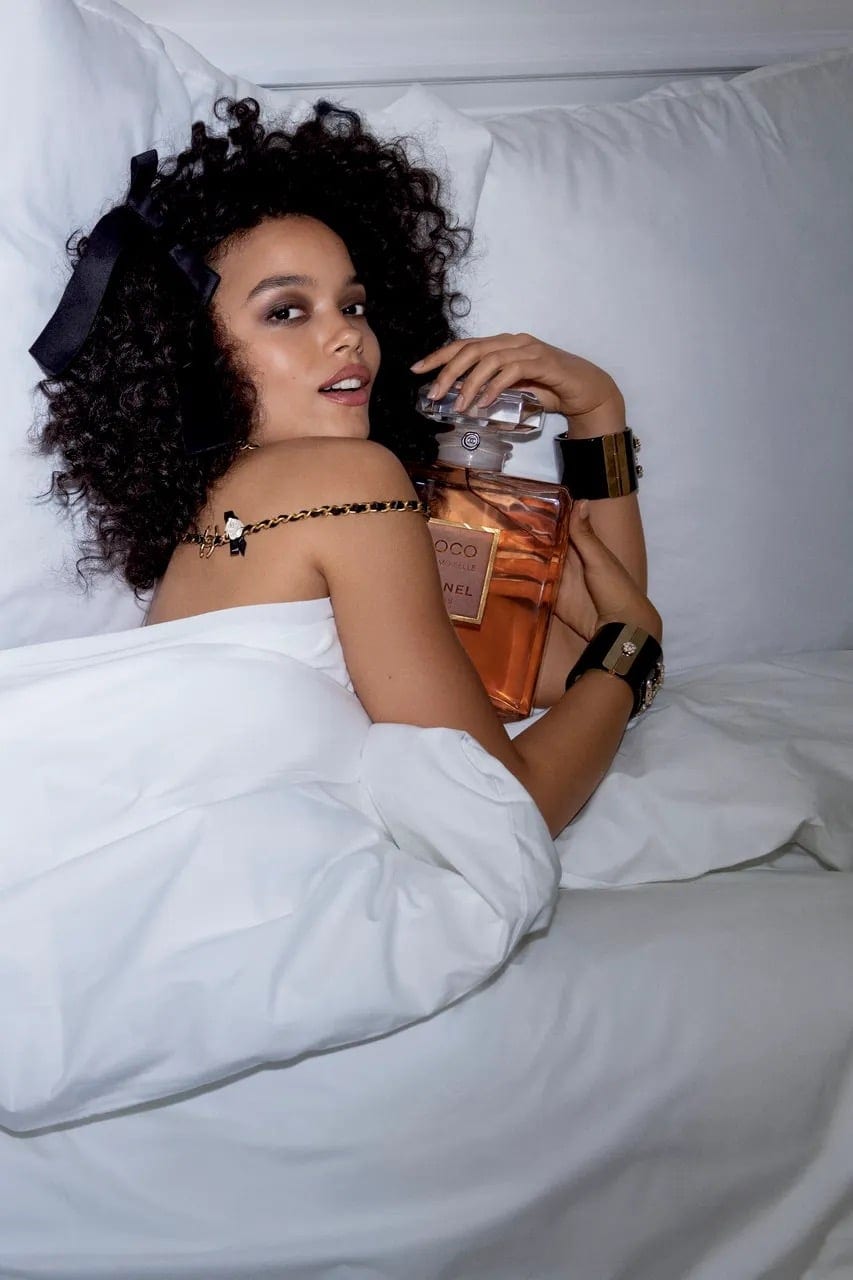 Variations on this marketing playbook–one that functions by drawing on erotic or social
ideals–can be found in the campaigns of other fashion houses that produce scents, including Dior and Tom Ford, though modulated for the sought demographic. See: Johnny Depp as ripped rockstar in the Sauvage Dior campaign, a thickly masculine campaign that was never dropped through the minefield of the Amber Heard trial. Some indie producers are, however, moving away from sex appeal, sometimes eschewing gender in their marketing altogether. Take Byredo, a newcomer in the industry. Byredo doesn't sort fragrances by gender, and its minimalist product design is reminiscent of the one developed by Aesop, a skincare brand that deliberately aimed to move away from "visual distraction." Phillipe Starck, a French designer, has made perfumes for those who identify as men, women, and non-binary.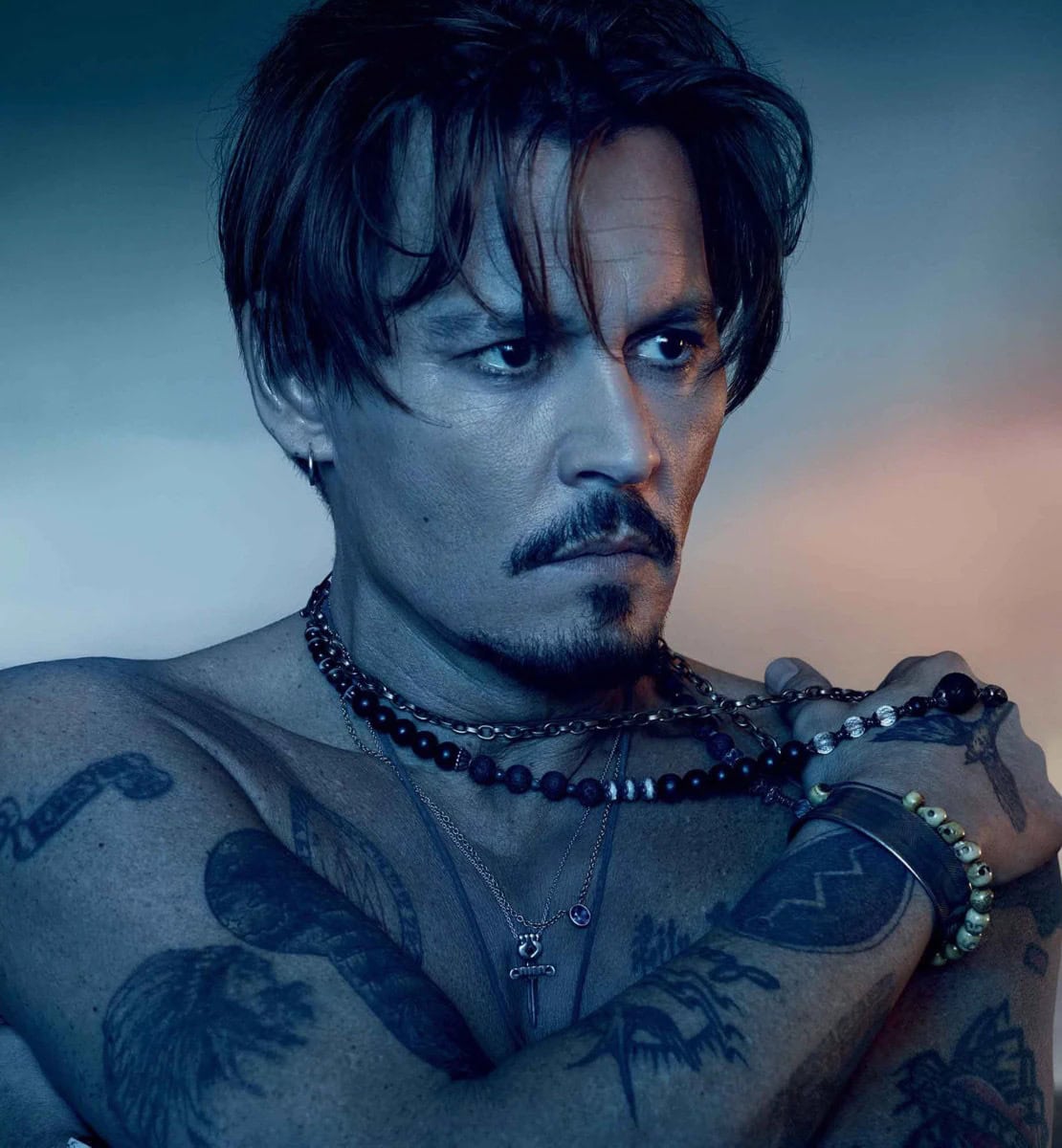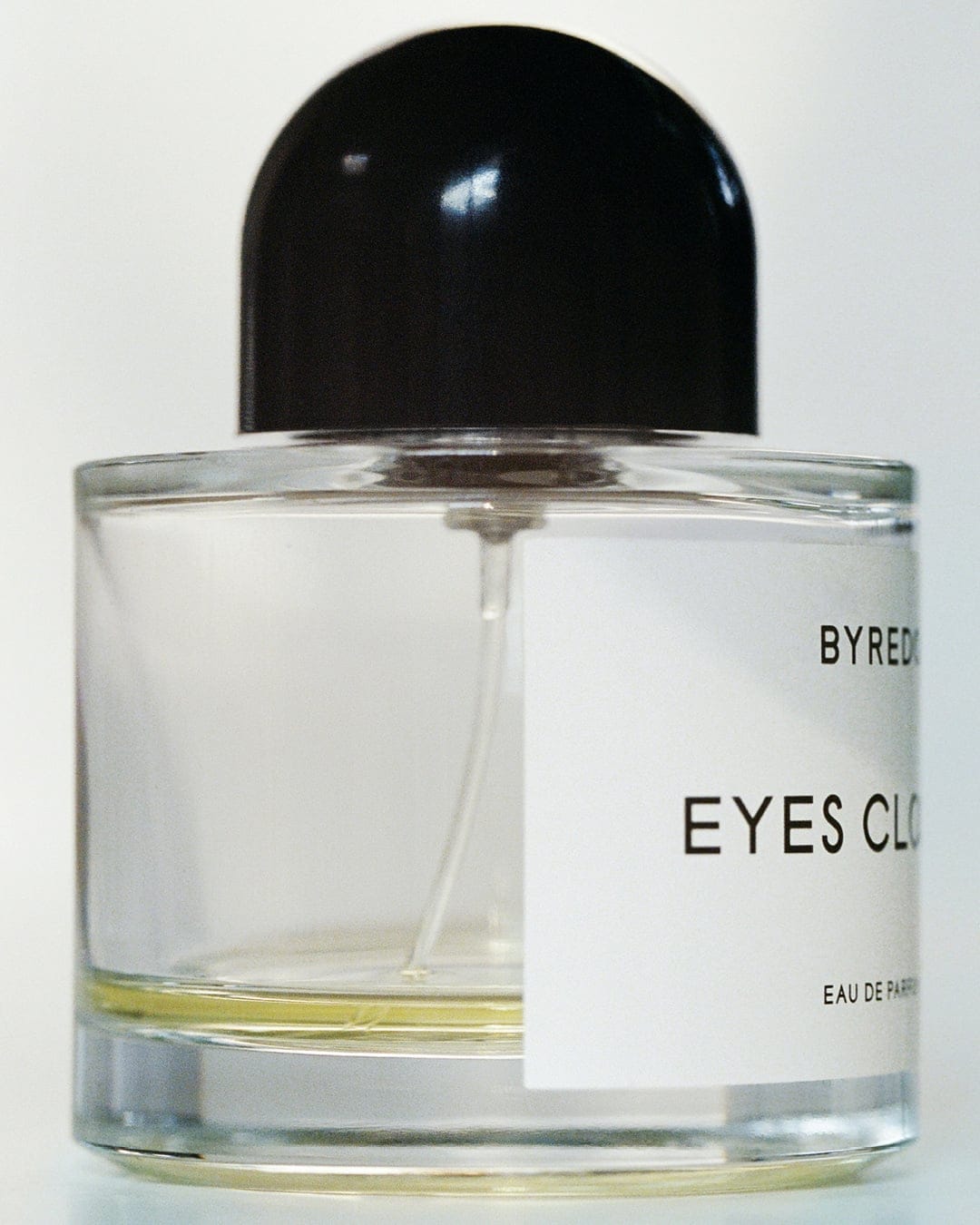 These niche producers tend to rely more on the scent profile of their perfumes and colognes than an associated identity generated by starpower. Such a strategy may appeal to more than just the set of consumers who are wary of any hint of heteronormativity. Emphasizing the constituents of the scent may attract, also, the kind of buyer who favors discernment, the buyer who wants to find the mot juste for a note in a glass of organic wine or single-origin coffee. This consumer base may naturally be the type that favors indie houses in the first place.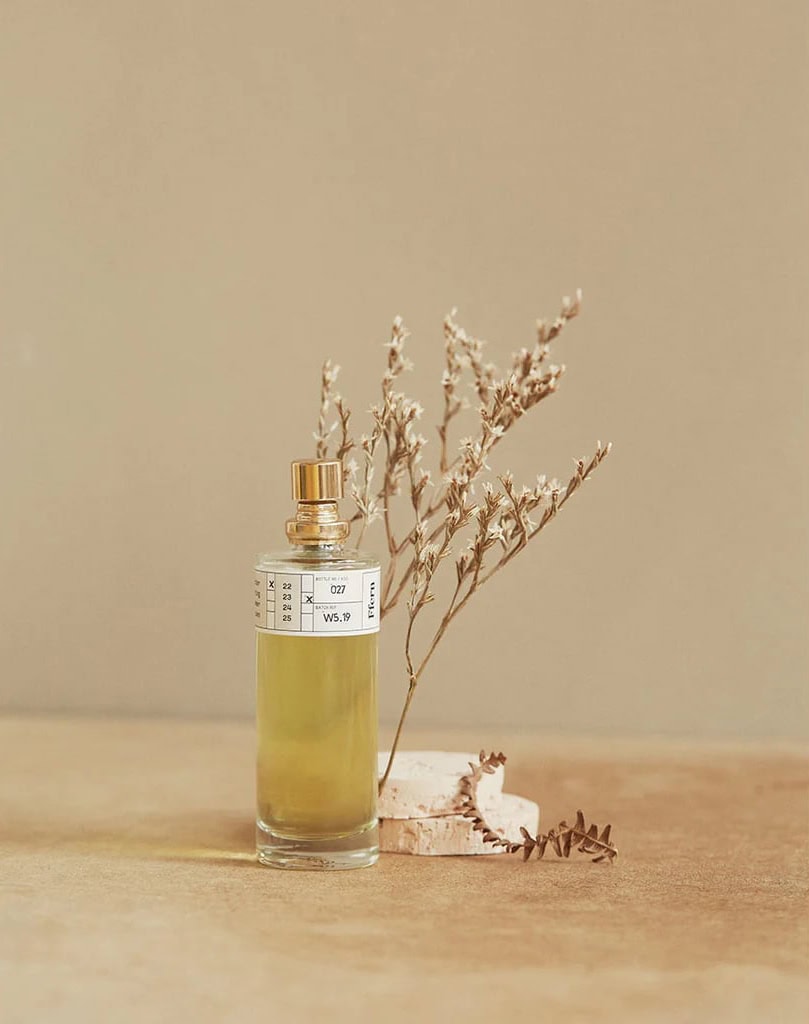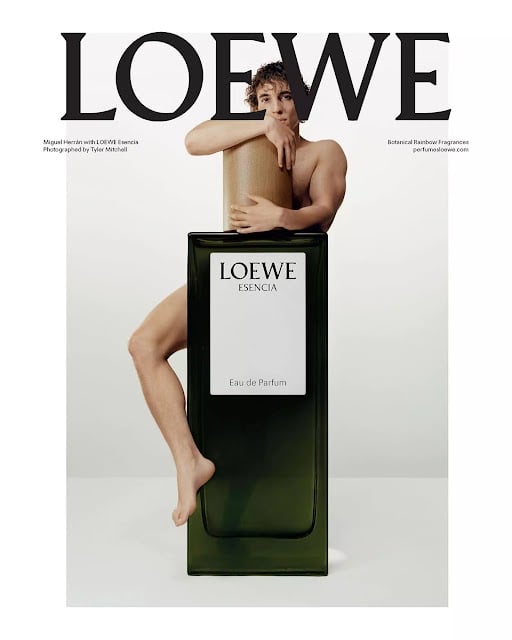 A focus on the notes themselves also evokes the linkage that fragrances have with the natural world, as it calls direct attention to the source of the material. To take one example, small-batch producer Ffern creates a fragrance named after nothing but the season it's made in, and the product design of each bottle is identical. Each perfume is genderless. So brought to the forefront are the ingredients that comprise each season's fragrance–Winter '23 includes rosemary, clove bud, and oakmoss–and this array of biodiversity leads naturally to the company's focus on sustainability. Ffern is the first perfume manufacturer to go plastic-free; each fragrance ingredient is individually sourced; and mushrooms and mycelia are used for biodegradable packaging. Sustainability is a surging consumer demand, and marketing strategies like Ffern's have a unique way of highlighting commitment to it.
Yet a reliance on notes can suggest only so much of a scent, something that's in reality indivisible–a gestalt. Fragrances have never been merely about how they smell, as is evidenced by the numinous quality they lend to religious ritual all over the world. So despite impressive growth among indie producers, large designer companies still churn out multimillion dollar ad campaigns powered by eroticism, mystery, and celebrity, and they continue to dominate the fragrance market. That said, it won't be surprising if the more storied houses incorporate the fresher approaches developed by niche producers in their own marketing. Byredo, for instance, has already been purchased by L'Oreal, and Calvin Klein may attempt to replicate the success of CK1, a genderless perfume it first debuted in the '90s. For soon, sex may no longer sell.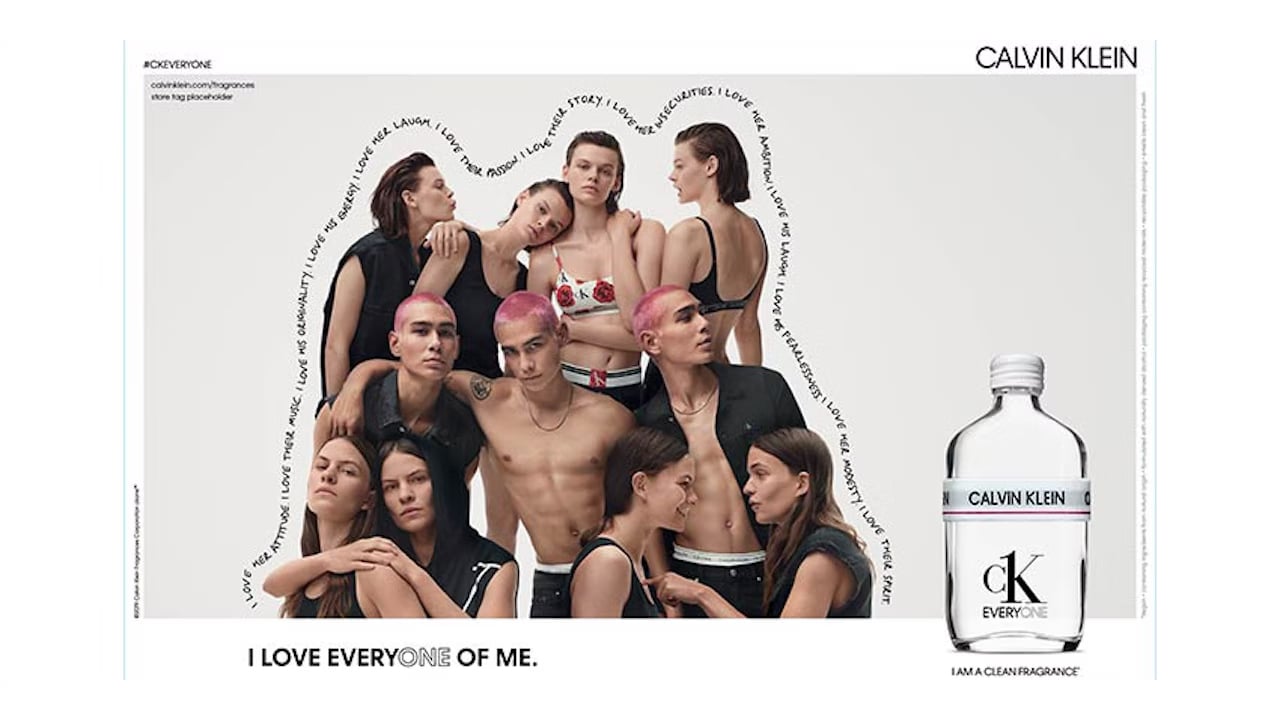 ---