---
Fabien Baron, Trey Laird, David Lipman, Riccardo Ruini, and Hans Dorsinville on how to create in today's high demand world.
Once upon a time, the Creative Director and their agencies were media and culture gods – to wit, the character Don Draper was a cad yet so attractive and enviable in the AMC hit show, Mad Men. Real-life leaders include Jay Chiat whose genius agency Chiat/Day had Creative Director Lee Clow. He took on George Orwell's idea of Big Brother to introduce the cultural tech gamechanger Apple computers with an iconic commercial during the 1984 Superbowl Game. Another Chiat/Day alum Dan Wieden helped Nike, Just Do It and David Ogilvy made Dove and Schweppes household names. These heroes made Advertising's Golden Age (aka pre-internet) what it was.
Today's medium in the digital age has greatly changed the Creative Director whose skill sets are more conceptual. And productive. The present pace has CD's creating more content than Don Draper did in his entire lifetime in the time it would take Jon Hamm's character to finish off a bottle of scotch.
The Impression caught up with some of the most illuminous and talented Creative Directors in fashion today – Fabien Baron, Founder and Chief Creative Officer, Baron & Baron, Trey Laird, Chief Executive and Creative Officer of Laird & Partners, David Lipman, Chief Creative Officer and CEO of Lipman Studio, Riccardo Ruini, Founder and Creative Director of Riccardo Ruini Studio, and Hans Dorsinville, Chief Creative Officer of Select World – to find out just how that 'bottle of scotch tempo' has changed their work style and agency approach.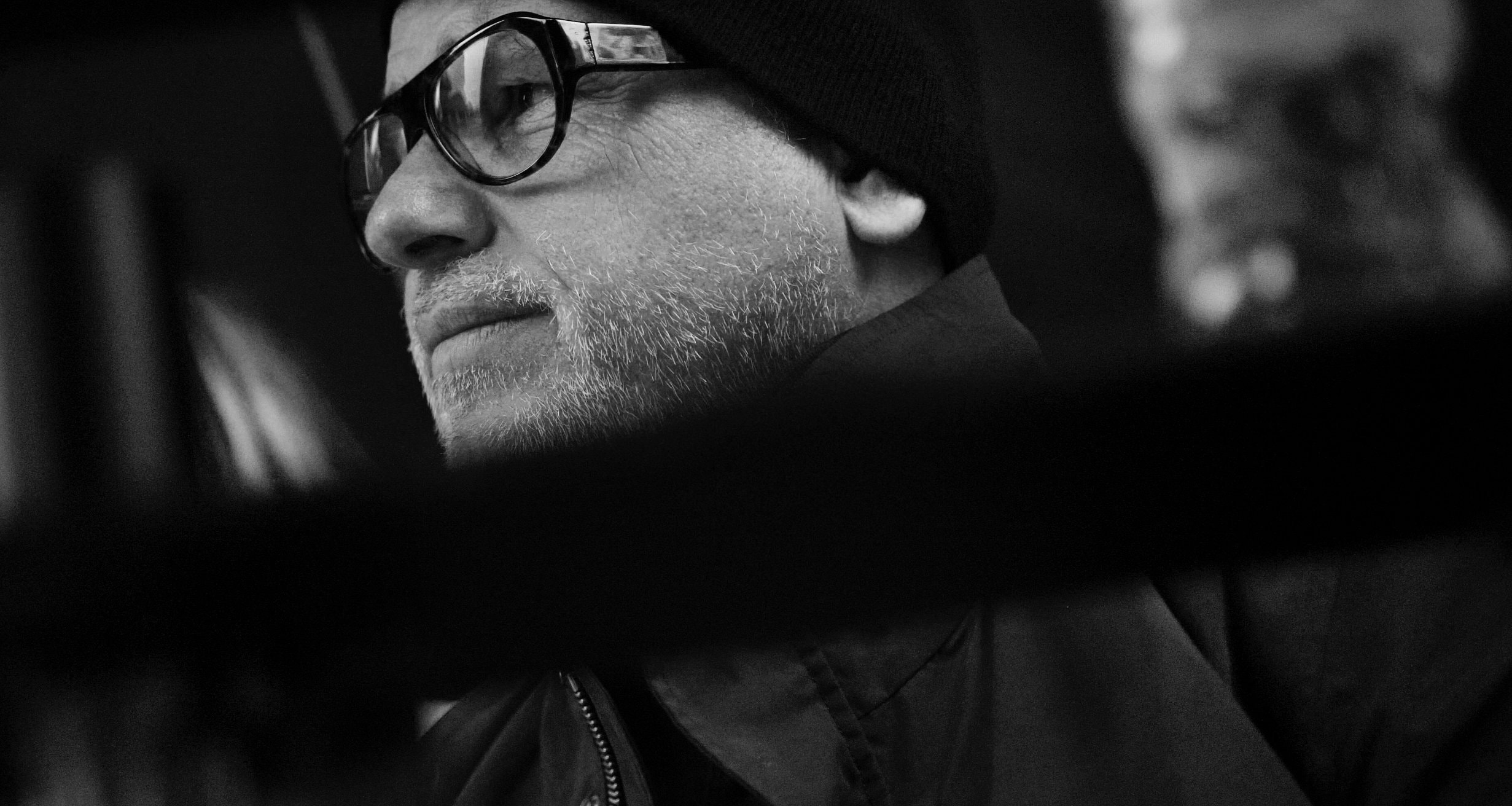 Budgets Have Increased ….
But Only In Volume
Budgets. That's what Ruini cited as the biggest change in the last five years. Each creative agreed on that point – which isn't to say the big budgets are finished – but what they encompass these days. "It's my impression it's not that they want to lower the creativity, but because they produce so much to supply the digital and social world material constantly." He added that events and influencer contracts also bite into the pie. "With the same amount of money, they have to create more; media materials, events, and influencer partnerships." He added that sometimes the quality differs. "The perception of what is quality is lower than before – some of our counterparts are not trained when print was king and the level of expertise that went into those images being produced." Baron added a similar sentiment.
Lipman acknowledged budgets from 5K to a million circulate through his agency. But doesn't always feel it's a bad thing. "When we work with lower budgets, I find speed happens when money has been removed from the conversation," he says.
With million-dollar budgets, people tend to over-think and business starts to interfere with the creative process, which is a disaster waiting to happen. At the beginning of my career, a model was 3K and a photographer was 3K. We weren't held back by a huge investment.

– David Lipman
Lipman credits Gucci and Bottega Veneta for both having highly creative campaigns despite having big budgets. "The money isn't stopping them. The campaigns are daring and fearless and still work."
Baron also feels that budget bottom lines have remained the same, it's what the client needs to do with that amount. Every event and initiative are maximized. "Maybe, for example, they put on a concert; they will hire several crews to capture that – print photographers, still photographers and a film crew. Sometimes everyone is reluctant to share the same set, but we all have to eat at the same restaurant so to speak; the room service is over, and we all eat in the cafeteria now. So, we are co-dependent on one another these days."
Age of Agility –
Slow Boats Sink, Speedboats Rule
All agree that the old adage "adapt or die" is crucial when creating content for the new media.
Both Trey Laird and David Lipman recognize communication happens on a daily level and not seasonally, so being nimble is key.
My old agency was a big ship with 100+ employees and we worked by season. Now content is flying out on a daily basis at nano speed. So, we think quicker and act quicker. How people digest media and its disposability means agencies need to consider that in the communication for the consumer to be enthusiastic."

– Trey Laird
Still, the speed doesn't mean the end result changes. "In the beginning, my clients said we need more, more, more content and to be all these things. I told them 'You don't need more content; you need great content and a great story.'" Laird also concurred, "I don't think the consumer thinks in seasons; they think I'm going to a wedding I need a new dress or I'm going on vacation, I need a new swimsuit. It's been disrupted into a daily conversation for brands to have communication and connectivity with an audience that used to be built around seasons and poses opportunities to prepare content differently with different layers." adding, "It forces brands to make sure they have a cultural relevance to stand out amongst the broader cultural topics clogging your feed. How does a Meisel photo break through if Mike Bloomberg has just announced his bid for president?"
Taking Tik Tok as an example that didn't exist five years ago, technology is constantly evolving the medium. "We have to be open, creatively adaptable and nimble as these things grow online to get on top of it quickly. You can now see a Vogue cover without seeing a Vogue cover. It's taken the industry a long time to understand that, some definitely missed the impact, I don't know that they still fully do." said Laird.
Dorsinville added shifting gears is necessary in today's ad culture. A shift has occurred for brands to be "more focused on the consumer and what they are expecting from their brand."
Wall Appeal –
The Rise of Out of Home
Outdoors or Out of Home campaigns became the comeback kid in the digital age and place where brands are spending money.
According to Baron, the concept of Out of Home fashion advertising gained traction over 20 years ago when Calvin Klein ads plastered buses which at the time was relegated to movies, theater productions, tv shows and the requisite "girl laying down with a cigarette in her mouth" cigarette ad. "It was a super bold move to do that – advertise on buses? I really think he pushed fashion advertising outside with the underwear and jeans. Calvin was all for it. We created vertical images by using the panoramic aspect of the bus with multiple images. He understood that a guy in his underwear whether on a bus or huge billboard was going to get noticed and talked about. " Within 18 months he said a lot of other fashion houses followed suit.
Eventually, the OOH waned a bit but has been revamped as digital has gained traction with the decline of print. Ruini attributes this to digital's ability to lose the impact of the image. "It can be claustrophobic on the small screen." he said. But it has a digital bonus addition. "It's a natural digital medium if you do it in NYC or Tokyo organically, they go digital being reposted by people walking in the street and reach a wider audience." But it isn't only billboards; white or wall posting on construction sites and other non-private spaces – including paying to spray paint city sidewalks or install giant blow-up characters are other OOH tactics today. "Burberry's inflatable bear campaign was all over social media. Celine campaigns were driven around on white trucks in New York. Traditional billboards are really expensive, but this is chic 'guerilla' marketing."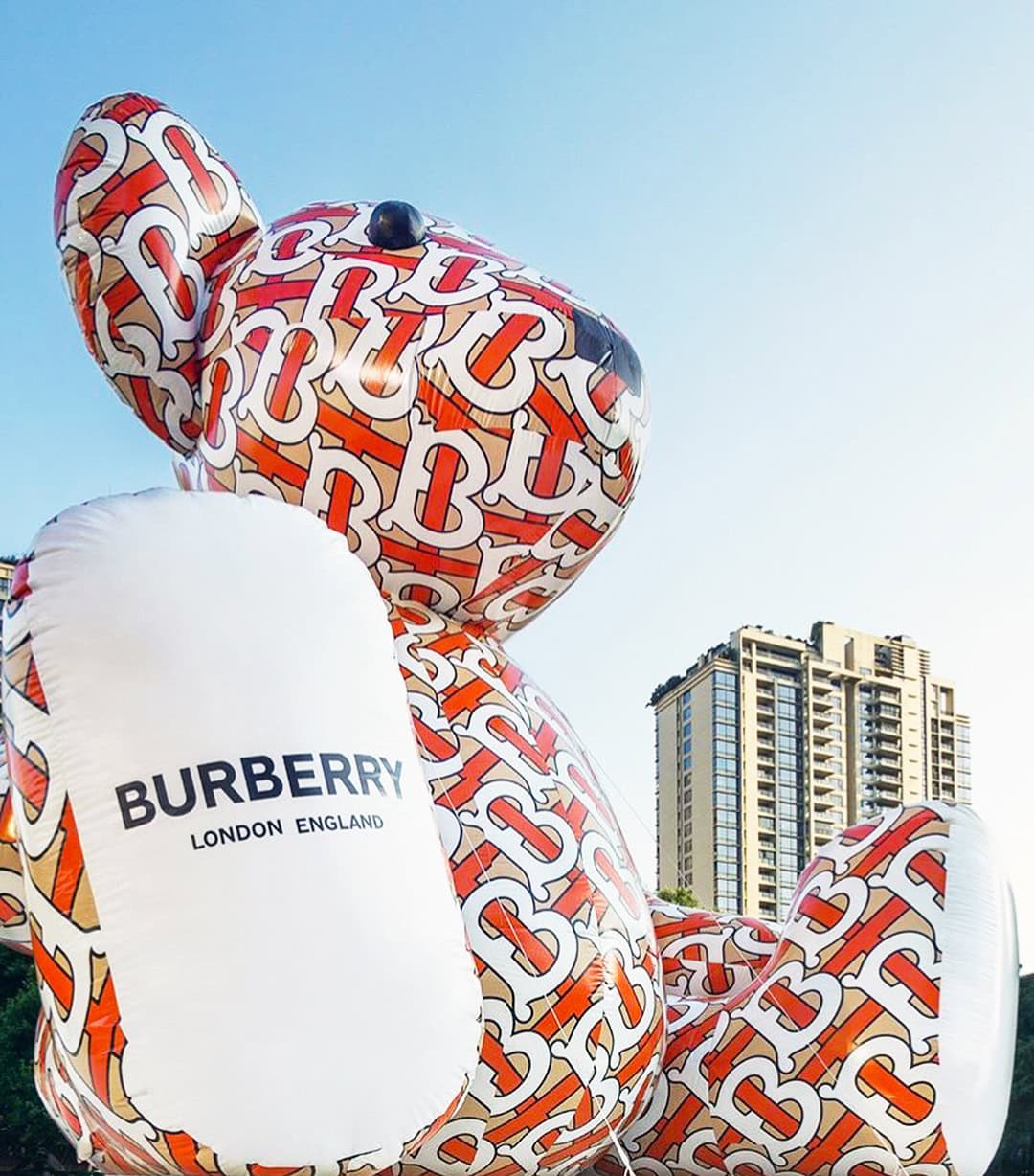 Lipman agrees on the importance. "Especially in destination cities like New York or Paris where they wrapped constructions sites. The Parisians didn't like it at first; they said 'it's ruining our city' but it's evolved and become a part of life. You can feel this luxury in that city." adding that in New York, nothing is often more beautiful than a billboard on West Houston street at sunset.
The Digital Staff &
Why the Cutting Room Floor is Quite Clean
Everyone The Impression spoke to said staffing had changed. Once farmed out, now a full-time editor is crucial due to the amount of video/film shot for content now.
With so many things to produce, it's easier and much more effective to work directly and quickly editing a video with someone in-house, not miles away. You can experiment with something that wasn't planned.

– Riccardo Ruini
While he doesn't have one on staff, Ruini acknowledges the need and desire for copywriting, a role he sees as becoming very important. "There is a language to social media; it's not just images and a logo anymore. Now there is text, which is supposed to be meaningful." Sometimes the industry underestimates this challenge, often assuming the social media departments are adept at smart and engaging copy.
Keeping up with the latest technology and its potential is a job and half. Another department the Rome-based CD imagines a need for is R&D for technology. "It makes you have better ideas and helps storytelling to know and understand the next medium, allowing for different and more creative ideas."
Dorsinville notes an evolution in the partners used to get the message out to the right people.
Data has become very important but at the same time empathy has become just as important.

– Hans Dorsinville
At Baron's agency which has two locations – New York and Paris and a staff of around 60 people – digital developers have become a necessary staff addition along with editors. But more so than one particular skill, Baron has always and continues to value the multiple mediums. "The guy who can shoot print, still, video, BTS and do layouts, quickly while being charming and happy about it, that's the guy I'm gonna hire." He predicts the importance of learning craft for the next generation so they can have the idea and skill to execute it themselves.
As for shoots says Laird, "As recent as a few years ago a campaign was 8-12 stills, a few moving images and maybe a BTS film. Then you applied all that to different formats; banner ads online, outdoor advertising; print spreads and a few Instagram posts. Now that's just what you need when you wake up, that's breakfast."
Most Creative Directors cite between 50-70 different types of "deliverables" or publishable content. Apps and sites such as Snapchat, Weibo, Tik Tok and Tmall all have different requirements and there can be hundreds of options with photographers and executions teams working on multiple sets. "It's not like just needing a retoucher or graphic person for a layout. It's a different beast.
Going into a shoot we are like a tactical war machine and everyone gets their marching orders. I know that sounds like a pain but really, it's an opportunity to be more creative. Every second of the day is utilized.

– Trey Laird
Lipman also sees the silver lining of the new approach where daily sets have four to five cameras such as super 8, Red Camera (a video camera that captures high-res imagery) and still cameras capturing content that yields 200-300 usable images with about 30 percent of them being AD-quality. "My staff is like the Warhol factory in terms of churning out imagery. That was impossible ten years ago, but I experienced the tipping point in my career after being a bit naïve about it; now we embrace it and don't complain." His challenge is to tell a "dynamic story in an image that is 1 ½ inches tall and not 11" without a tangible physical reminder like the mighty September Vogue. He says, "Digital is like a convergence of all media into one." Ruini concurred today's high pace shoots come with multiple sets but even if a typical day used to be seven images it was because they were perfecting them. "We were not wasting time then it's not like we were playing cards on set."
Dorsinville agrees, noticing that shot lists are longer and contain more detail than before with each platform requiring different formats and content. "That does not always happen but ideally you match the message to the medium."
Moving Forward –
The Age of Ideas
If Clow was imagining taking down Big Brother by smashing the giant screen with a sledgehammer in his 1984 commercial and putting the power to the people with easy-to-use Mac home computers, today's creative directors are 'breaking the internet' on the other side at breakneck speed creating today's tantalizing content to lap up.
But in some cases, brands are skipping the agency Creative Director role in lieu of in-house teams or a photographer and stylist duo stepping in. There is a danger in not looking outside for insight – for example, disjointed campaigns that lack the continuous chapters of a 'sweeping epic' that can make a major campaign feel like a one-off.
Baron says today the ball is back in the ad agency camp and the IDEA is king. With all the different mediums providing many layers, it's important to have a concept – and a team that ties it all together, even if the conversation differs in each medium.
It's not enough to come up with an image and stick a logo on it and go home. We have to go back to using our brains again. You need to know what message to say as a brand and how will it sit within the global fashion conversation?

– Fabien Baron
Baron finds the challenges of today's campaigns fantastic. "It's like a chef with a new tool, he makes a different chicken with different ingredients."
Baron likens fashion and beauty advertising today with its multiple formats and mediums to the early days of modern fashion advertising in the 1940s and 1950s and the possibilities of where this will go are yet to be seen. "Imagine as that evolved from sketches to 4-color full-page ads. Along the way, somebody broke with the prescribed 'rules'". The platforms today impose on creativity guidelines that they feel works best to build the platform's brand, but Baron argues that fashion brands have to stay true to themselves, especially luxury ones. "You have to break and make the rules; you have to destroy it to make it get noticed. That's what advertising is about." Big Brother would surely approve.
---