Physical Fashion Shows Are Back To Mixed Reviews
It appears that the forthcoming September fashion month kicking off with New York Fashion Week (NYFW) scheduled for September 8 – 12, will see a significant return to live runway shows. Event organizers say physical shows will be back in a "big" way, but some fashion insiders are urging caution. 
Concerns of an in-person return seem to be across the board. Many are not anxious to revisit their grueling travel schedules from days of yore. There is definitely excitement over shows returning, but should we be more cautious? Japan is currently experiencing a 4th wave of the pandemic, leaving the future of the Olympic games in Tokyo uncertain. Will we continue to see the innovation that sprang from the pandemic, as digital technology-induced brands to find exciting new ways to present collections?
IMG's Leslie Russo who manages NYFW: The Shows, expects brands will still supplement their physical events with digital features that enhance the experience and enable consumers worldwide to take part. "Last year gave everyone an opportunity to step back and try different things, to see what worked for their brand," she explains. "That said, it's really hard to replace the energy of being in the room for a live show, so I would absolutely expect a lot of 'live' in the future."
To make 'live' happen IMG has formed an alliance with 11 key designers who have committed to present their collections at NYFW for three seasons. Altuzarra, Prabal Gurung, Sergio Hudson, Markarian, Brandon Maxwell, Monse, Rodarte, Proenza Schouler, LaQuan Smith, Telfar, and Jason Wu have formed a "Fashion Alliance" that will be a cornerstone for NYFW. In exchange, IMG will help the designers mitigate the heavy lift of show cost by shared resources including the venue at Spring Studios. This alliance is separate yet included in the NYFW calendar which is managed by the CFDA.
Other brands are jumping on the bandwagon to return to the US as well. Thom Browne, has presented at Paris Fashion Week for the past three years and has decided to return to New York to show his men's and women's collection together. This is ahead of an event at the Met managed by his better half Andrew Bolton, that will close NYFW. Kerby Jean-Raymond of Pyer Moss will also return to New York after a two-year break. This will be his second show for the designer this year, as Moss is a guest member of the Chambre Syndicale de la Haute Couture et de la Mode and will present a collection at Paris Fashion Week in July. And Italian brand Moschino, designed by NYFW regular Jeremy Scott who shows his eponymous brand in NY, will make its first New York appearance.
Council of Fashion Designers of America Chairman Tom Ford, stated that "After two challenging seasons with no in-person gatherings, we anticipate a significant return to live shows." Ford, who will show his own collection in September also shared, "New York Fashion Week is always a celebration of American fashion, but this will take on a whole new meaning in September."
With pandemic-related restrictions being gradually lifted in Europe more shows have received the go-ahead to proceed live. The next edition of Paris menswear shows, scheduled for June 22 – 27, have been approved for in-person shows. The events will take place in accordance with crowd limits and health precautions that will be defined by public authorities, says the Fédération de la Haute Couture et de la Mode (FHCM).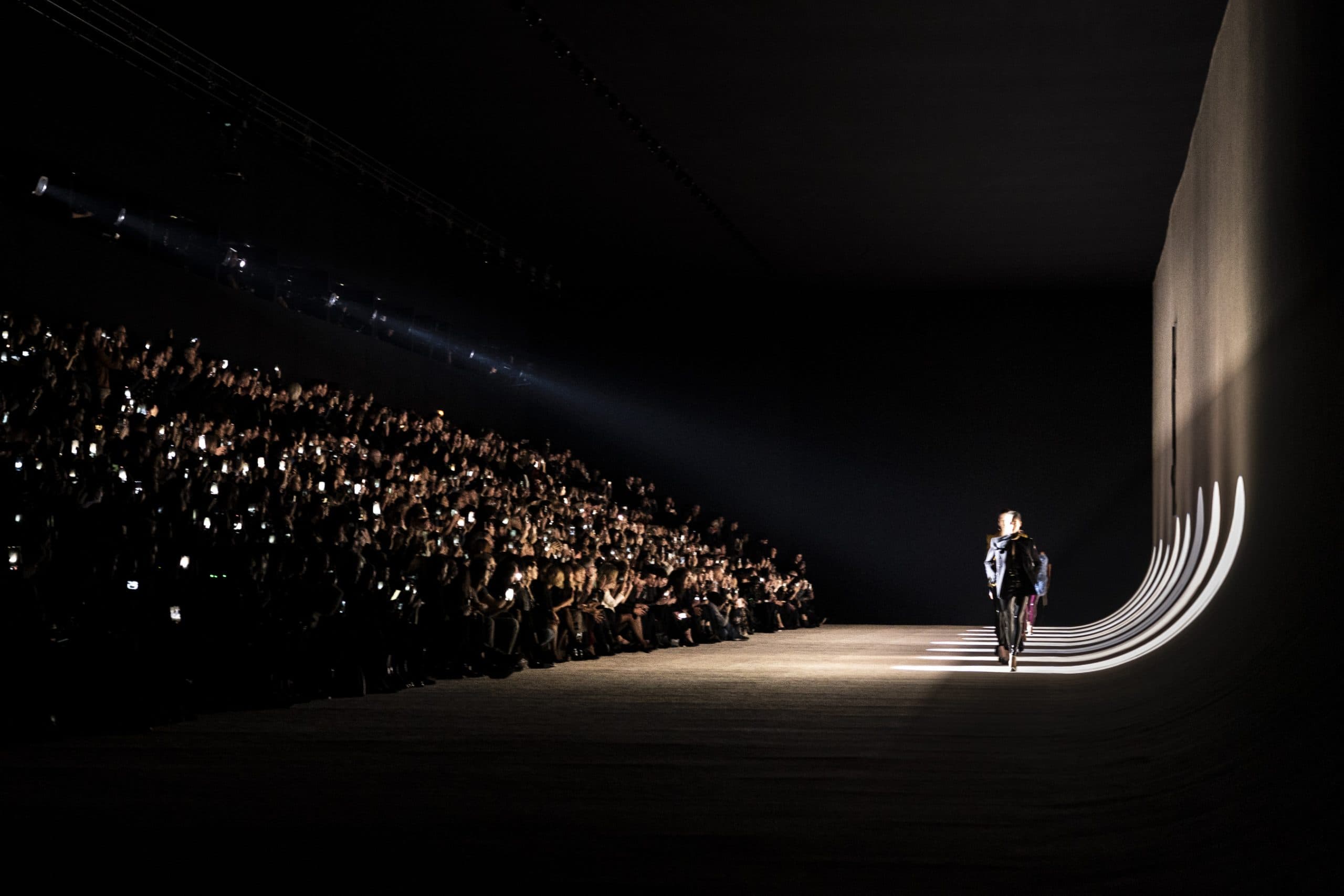 Camera Nazionale della Moda Italiana, the organizer of Milan Fashion Week, shared that the men's fashion week, (June 18 – 22), will include both physical and digital events as well. Since London's next Fashion week is in June, most brands will still hold digital events, with a few hosting physical appointments and small-scale presentations according to the British Fashion Council (BFC). The line-up, which combines both menswear and womenswear collections, will include Ahluwalia, Bethany Williams, Liam Hodges, Nicholas Daley, Preen by Thornton Bregazzi. The BFC is not making a determination on Fall yet but indicates brands are yearning to do physical presentations on a larger scale.
Fashion buyers are staying optimistic as more shows are confirmed. Buying budgets are increasing this year, with buyers planning to travel again. The anticipation is that there will be more physical shows in September, but with a smaller number of attendees.
Some buyers have commended how innovative brands have been digitally, but think it will never compare with the real-life experience. Buyers need to touch and feel products as well as be able to see how clothing hangs and fits – something that has been challenging in the digital realm. They are also missing the personal relationships they have built and the buzz from physically being in the showrooms.
Others believe the system was flawed and don't want to see a return to the old ways. The fashion industry was traveling too much. Something that is not only unstainable for the planet, but extremely taxing on buyers and editors as well. So, if we are heading in the direction of fashion week returning to a physical setting, some say schedules need to be revised.
Having success with their own presentations, not all designers are set to return. Brands like Gucci and Tommy Hilfiger have already pivoted to a decentralized fashion calendar as a means of slowing down and taking control of their own narrative. Gucci has opted out of New York and plans to show its next collection in November in Los Angeles, whereas Tommy Hilfiger has no plans to return NYFW this Fall.
One thing that can't be argued, is that in-person runway shows generate revenue. Besides the usual suspects we expected to see seated next to the runway, celebrities, influencers and fashion fanatics, also religiously attend the shows. Due to the pandemic, it is estimated that New York, Paris, London, and Milan lost out on more than $600 million in economic activity that would have been generated from the F/W 2021 season.
"Rebuilding begins with a collective commitment to New York Fashion Week," says Russo, who added that NYFW has more economic value than any other fashion event across the globe. "In that regard, we see the success of NYFW as critical…and we hope others follow in our shared path to really fortify a robust fashion economy post-pandemic."
The question the fashion industry seems to be facing, is to whether to rebuild, or tear down to start anew.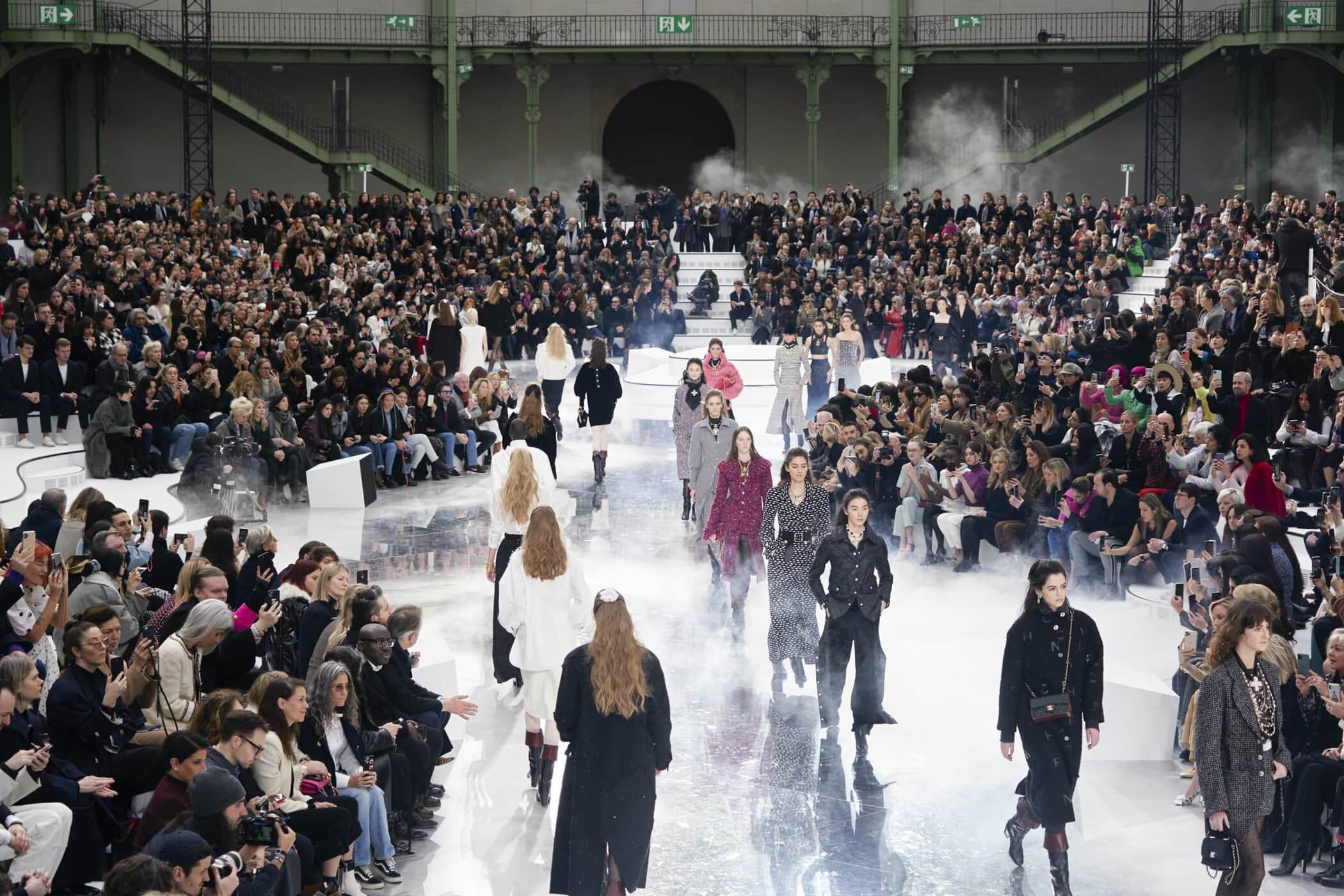 ---