---
Luxury designers like Dior, JW Anderson and Moschino are Opting for More Hand-crafted Approaches to Win over Fashion's Fickle Crowd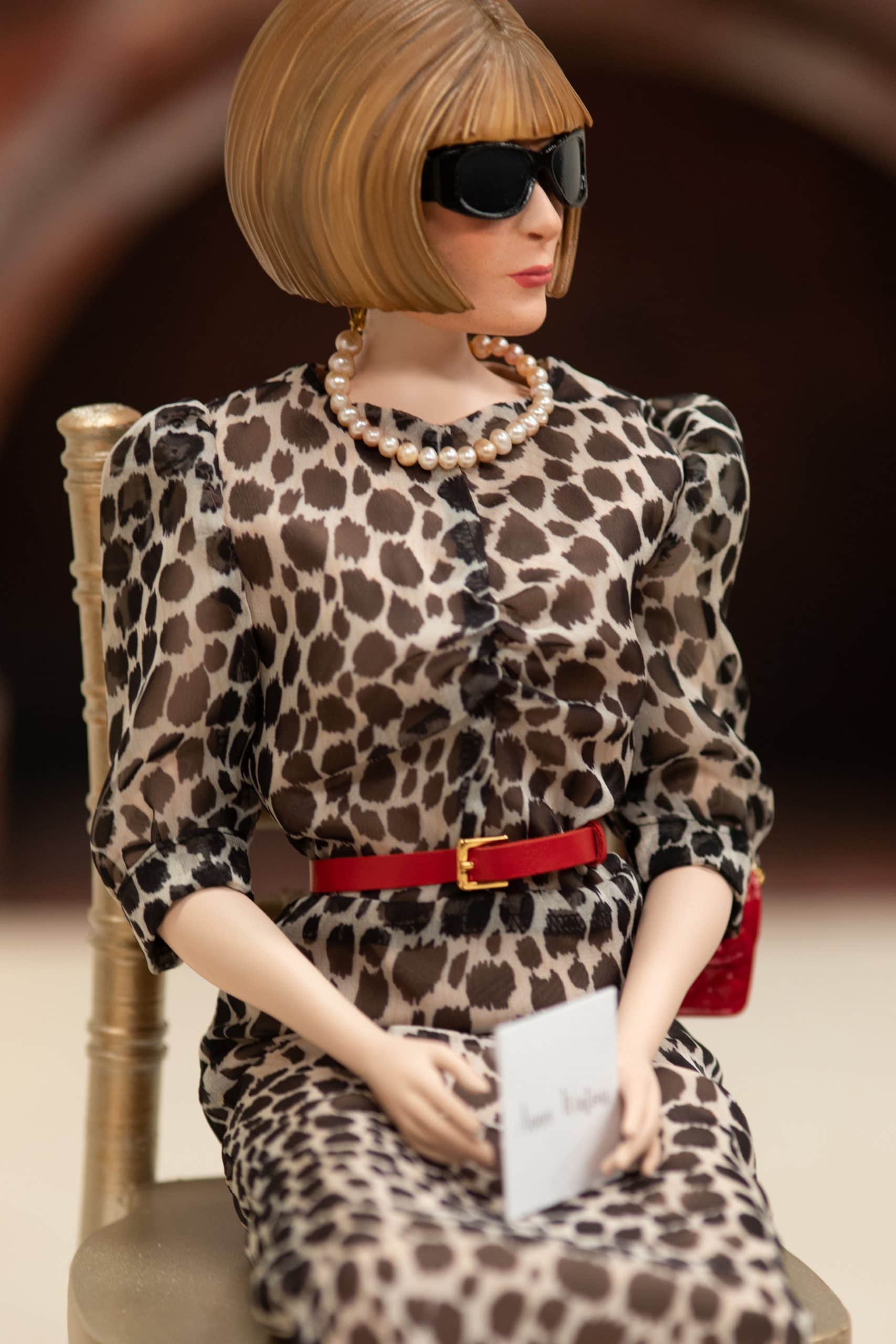 For those brands with limited budgets, the move towards digital presentations offers as many opportunities as it does challenges when it comes to showing collections. Many may feel daunted that they don't have the technical sophistication, and resources of network to compete with the big boys. But a look at some of the more successful high-profile innovations from the current shows reveal that, in many cases, less is more.
Take, for example, Moschino Creative Director Jeremy Scott's inspired puppet-show presentation for his Spring-Summer collection during Milan Fashion Week. Not only were the supermodel marionettes dressed in miniature reproductions of the outfits, but the front-row audience was also recreated in scaled-down size – including Anna Wintour, Hamish Bowles, and Edward Enninful.
Of course, this wasn't exactly a low-budget solution: the dolls were created by Jim Henson's Creature Shop – arguably the biggest players in the puppet game, given their work for the Star Wars and Muppets franchises. Beautifully filmed (and supported by a refreshingly smart social media campaign), the overall effect was like a meeting of minds between Gerry and Wes Anderson.
Given the fact the audience had to be dressed along with the staging of the Liliputian show, Scott admits, 'It was much more elaborate than maybe would be a normal show'. Whilst working with one of the world's most famous and acclaimed special effects companies doesn't come cheap, Scott's creative solution does at least suggest how a more cost-effective, lo-fi approach could be adopted by those with more limited budgets.
Simpler inspiration can be found in the form of another designer who never fails to push the envelope in terms of presentation. Jonathan Anderson's presentation for is own label brand, JW Anderson, during London Fashion Week was equally as effective but arguably more achievable for more modest brands – given that it was apparently shot at his desk, via his smartphone.
Rather than commissioning marionettes dressed in his collection, Anderson instead embraced the technologies available to all of us working from home in 2020. Following on from his triumphant 'Show in a Box' for his menswear collection (delivered to the homes of invitees, to be opened at explored themselves), the Women's Spring 2021 collection consisted of paper cut-outs created with OKRM, bound into a do-it-yourself interactive lookbook, but also filmed in situ from Anderson's own office.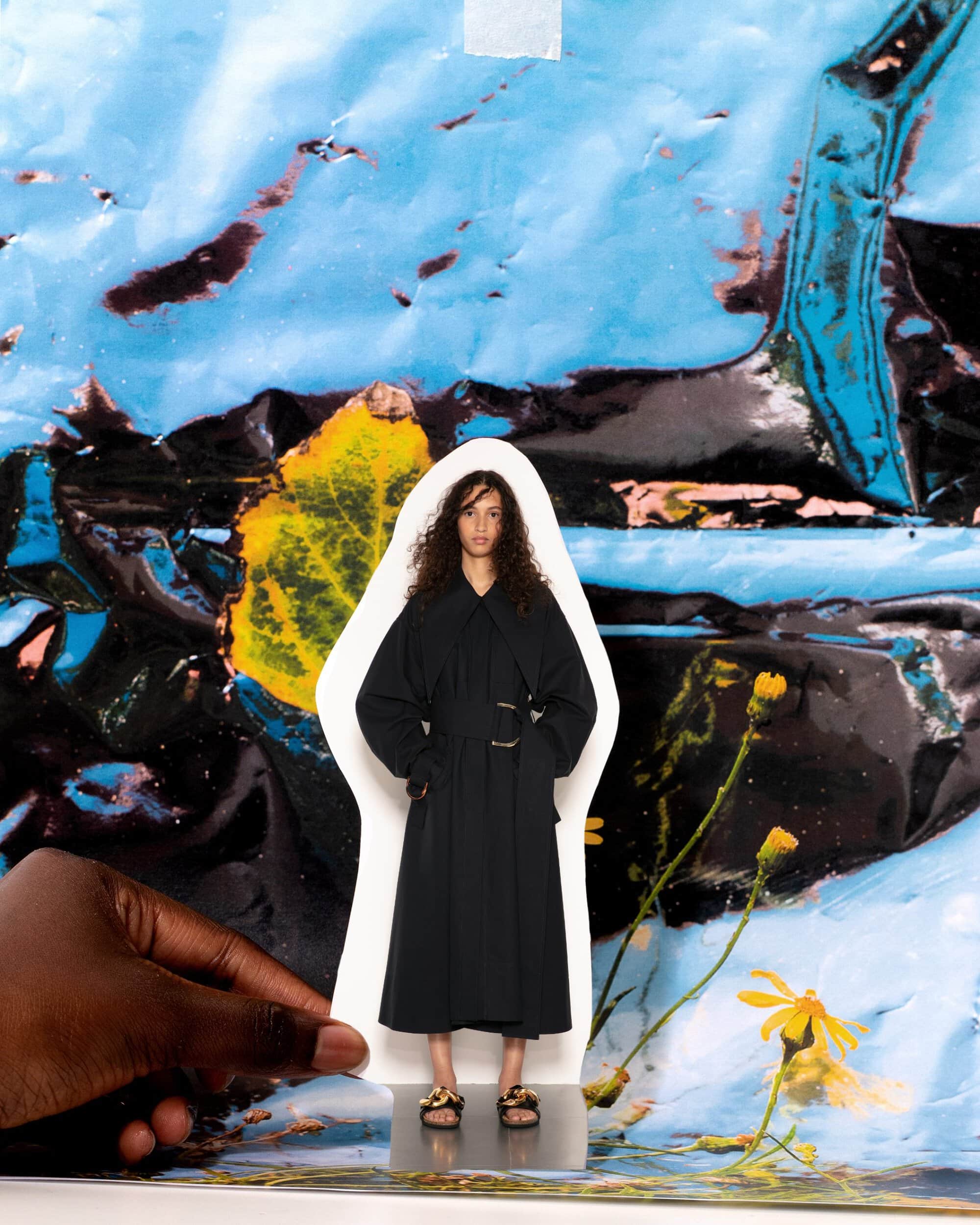 'It all started off with a quote I had found by Oscar Wilde: "The secret of life is in art" …we started off with that as a kind of antidote to design,' Anderson explains. The book contained perforated pages of each look, which could be ripped out and presented as cut-out tableaux in 3D. 'It's about really trying to find ways that you can still be creative within a framework, no matter what size of brand you are,' he says. This is a crucial point: in essence, anyone with a printer, a smartphone and a social media presence can follow his cue. For Anderson, it is about 'embracing the change and the challenge of it' – and the idea that 'creativity will win, whatever what'.
Anderson concludes on an uplifting note:
It's been a really positive year, as much as it may not look like it. It's makes you focus on what the DNA of your brand is – and the importance of teamwork.

— JW Anderson, Creative Director of Loewe and JW Anderson
What is perhaps most noticeable about these examples is how editorially-led they are. There are plenty of precedents for recreating collections in miniature, to be worn on dolls or action figures, or presented like 2D dress-up templates. But such treatments are usually to be found in the pages of fashion and lifestyle magazines, as inventive art directors – often facing restrictive budgets themselves – seek to present collections on their pages in refreshing ways.
There are other, historic examples to draw on: the cult British brand Maharishi, drawing from founder Hardy Blechman's camouflage obsession, would display GI Joe figures wearing cut-down examples of their clothing in-store. Meanwhile, in a premonition of seasons to come, Dior's Fall 2020 haute couture collection was presented in 40% of life-size, with Creative Director Maria Grazia Chiuri explaining her issues with how digital presentations fail to deliver when it comes to fashion: 'It's not something you can only see. You have to touch it, you have to see the craftsmanship, especially in couture.'
Whilst referencing the post-War Théatre de la Mode, when fabric shortages prompted fashion houses to ship fashion dolls dressed in miniature couture collections to potential buyers, Chiuri also noted how a modern emphasis on responsible production also influenced her vision: 'A fashion show probably isn't a beacon of sustainability,' she explains, 'ending with a dumpster of plastic water bottles, press notes, invitations, flowers, and décor. To say nothing of the planes, trains, and automobiles required for everyone to actually get there.'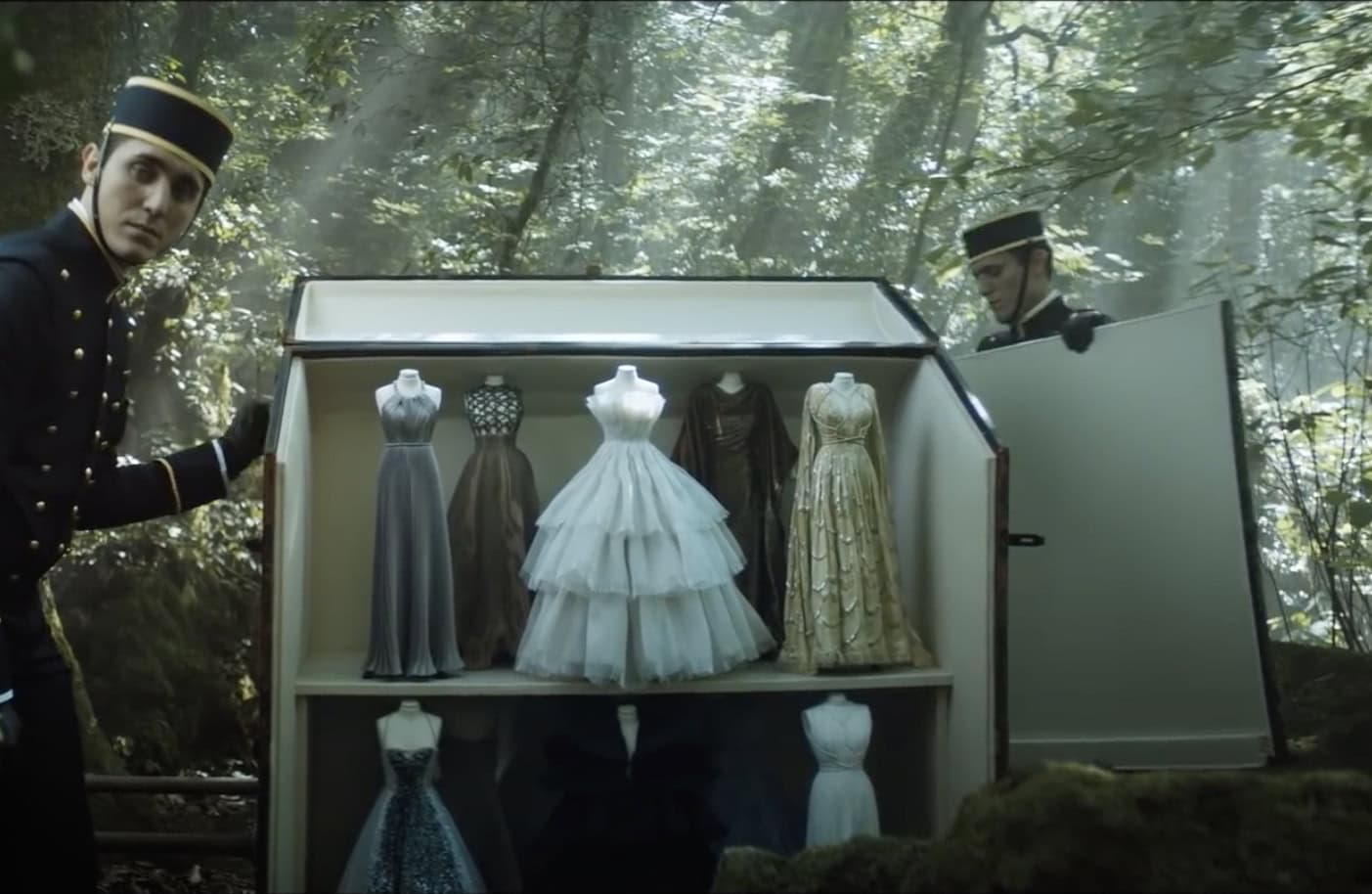 For those who can barely afford any of the above at the best of times – least of all during the Covid pandemic – the new trend for miniature collections could prove a great leveler… and point to a new, cost-effective way of presenting looks to your audience. For once, perhaps, it pays to think small.
---