Why JW Anderson's Pigeon Clutch Breaks the Mold for Profitability – There to Be Shared, Not Necessarily to Be Used 
By Mark Hooper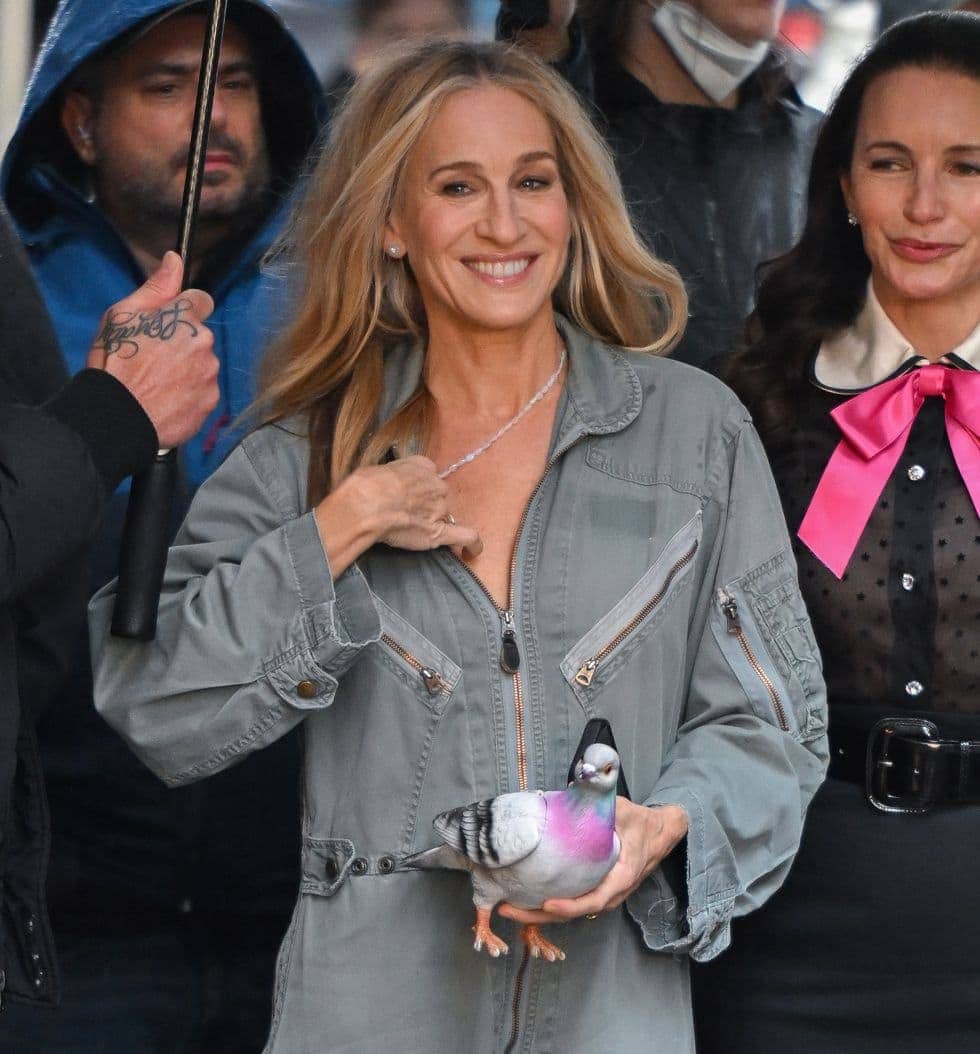 As 'It' bags go, it's a long way from the Hermès Birkin. But there's no doubt that JW Anderson's Pigeon Clutch, debuted at his AW22 show, was the most talked-about accessory of the season. The 3D-printed resin clutch bag is in the shape of a life-sized pigeon, hollow on the inside and accessed by lifting a hinged wing (the 'flap'?). As a functional accessory, it's not very ergonomic – models on the catwalk were literally clutching the accessory with one hand across the pigeon's shoulders (or scapulars, to be accurate) – although Sarah Jessica Parker found a classier way of carrying it, by nestling it in the crook of her arm. (Jonathan Anderson himself said it had been designed to be 'cradled, or carried like a precious object'.)
Essentially, it's little more than a throwaway visual joke – and, retailing at $890 on the JW Anderson site, it's a fairly expensive joke. But that's not the point.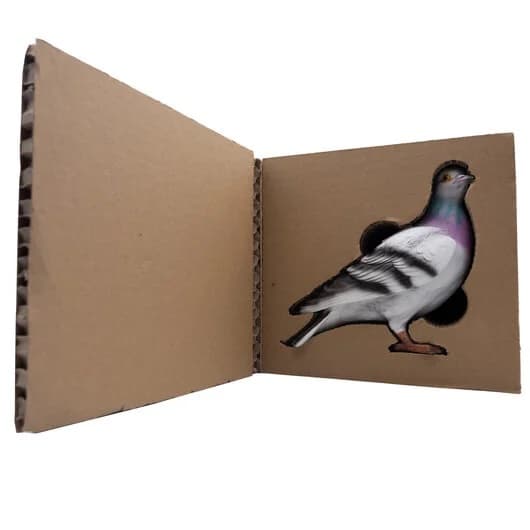 Whether or not anyone actually buys it is irrelevant: it's already done its job, which is to be snapped, unboxed, filmed, shared and liked.
This may sound like a criticism, but it's not. Well, not really. This is where we are now. The Pigeon Clutch was the most-viewed product on the brand's website in August, with one commentator on social media declaring Anderson 'an absolute meme lord' for releasing it. The video of it on the brand's official Instagram account has 75K views at the time of writing (15 times more than the next film they've posted), while a front row video of singer Sam Smith holding his Pigeon Clutch posted on Tik Tok by Fashion Railway amassed 80K likes.
Marketing is all about engineering the Moment. And the Pigeon Clutch is certainly having its moment.
The bag has been an undoubted retail hit – it is currently sold out (although you can preorder it now for next February). So it serves as a perfect example of a social media viral hit converting into sales. But this represents a real conundrum for designers today: how much of your focus should be on social media? Is the Pigeon Clutch the exception or the epitome of 'meme marketing'? Do you actually want an iconic piece that goes viral?
Particularly at the early stages for a brand, chasing viral hits can be a risk. There are no end of theories and formulae that will convert social media reach and engagement into monetary value: but the bottom line is, if it doesn't result in sales, any talk of 'conversion' is meaningless.
The worry is also that there is too much emphasis on the spectacle here. Are we redefining profitability – and is it at the expense of craft?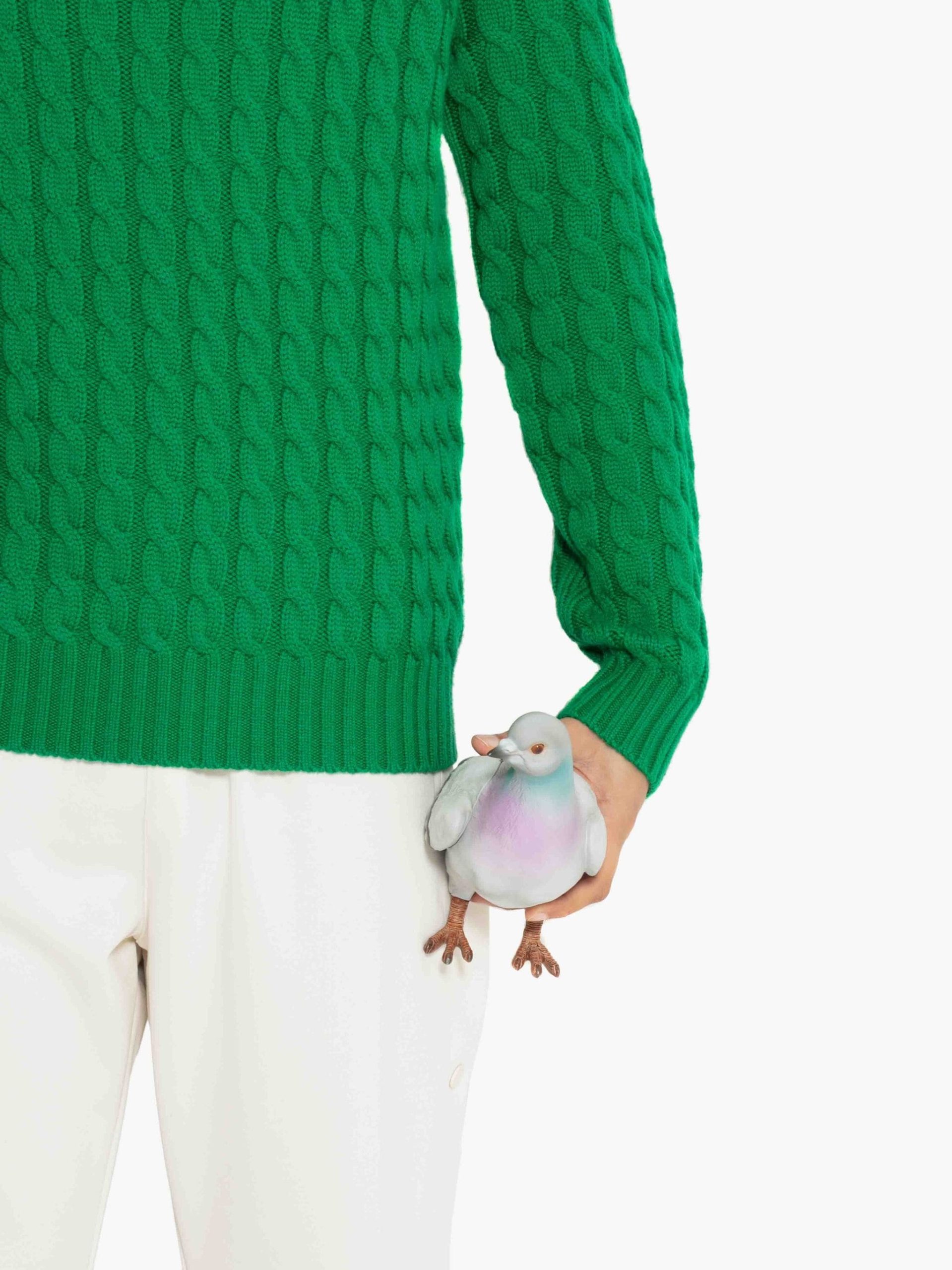 Let's address the latter point first: the fact that an object has been 3D printed doesn't necessarily mean it is lacking in creativity and invention. It is the idea that matters. (As Damien Hirst once famously said in reply to someone who complained that anyone could produce his art – 'Of course they could. But the point is, they didn't, and I did!') And let's not forget that the spectacle can be used to bring the craft into focus. Believe it or not, those models clutching fake pigeons on the catwalk were all dressed in JW Anderson clothes. There is plenty of craftsmanship going on here (and, lest we forget, Anderson has also been an admirable champion of the next generation of craft by spearheading the annual Loewe Foundation Craft Prize).
But does the Pigeon Clutch represent something larger – the end of the traditional sales model for accessories? Previously, fashion brands relied on smaller ticket items that they knew would sell in more volume than the key pieces in a collection. But something interesting is happening here. While the Pigeon Clutch has sold well, the fact remains that you don't have to buy a Pigeon Clutch for it to be a commercial success for JW Anderson. It is already – because we're still talking about it.
The truth is that fashion has always traded on the currency of the ridiculous. Journalists will frequently hail an item as 'very wearable' – as if that's an added bonus rather than a prerequisite.
And what is haute couture but an exercise in parading the unobtainable? Sales are not always the end goal – it's always been about creating a buzz. The difference is that, there is now a quantifiable commercial value to that buzz. So if no-one buys a Pigeon Clutch, but people like us write about it, and post pictures of it on our websites and our social media feeds, its work is done.
Does it matter if anybody uses it? Or whether it even demonstrates the basic characteristics of a bag (something you can actually put things in and that is easily portable)? Of course not.
The history of fashion is littered with similar examples – Franco Moschino's career was shaped by his celebration of the visual pun, much as Jean-Paul Gaultier's and, indeed, Elsa Schiaparelli's surrealist creations were. Does that mean they weren't supreme talents with a mastery of tailoring? Maybe they just appreciated the importance of a good laugh and a healthy sense of the outrageous.
The difference today is that behind the throwaway headline there is now a long tail of influence – a carefully marked-out digital campaign that encompasses unboxing videos, social media reveals, and all the memes and themes those entail.
It's significant that, in the digital world of the instantaneous fix and the fleeting trend, specific events can be spun out for longer, further and deeper reach. It might feel gimmicky, but gimmicks aren't necessarily bad in themselves. They're there to get your attention, and the Pigeon Clutch has focused the attention and imagination of a wide audience. Some might laugh – which is a valid and intended response. Some might want to own it. Some might just want to show it to their friends. Isn't that what happens with the best of fashion?
---