---
Long a signature at the house of Alexander McQueen, lace was a cornerstone of Sarah Burton's Spring 2020 collection.
Inspired by endangered flowers Burton infused the collection with ivory guipure lace woven by Thomas Ferguson, widely acknowledged as the finest damask linen weaver in the world and the last mill of its kind in Ireland. The 'placed' damask linen ivory lichen lace and ivory lace-work leveraged the best in Irish crochet techniques.
Taking the alliteration of leather and lace to heart, Burton combined cotton poplin shirting with triangular lace trim and a black leather corseted dress panelled with more endangered flower lace as well.
With motifs ever-changing to tell a seasonal story, lace is also and more broadly among the most quintessentially feminine and emotionally resonant of fabrics, marking many of the formative moments in women's lives.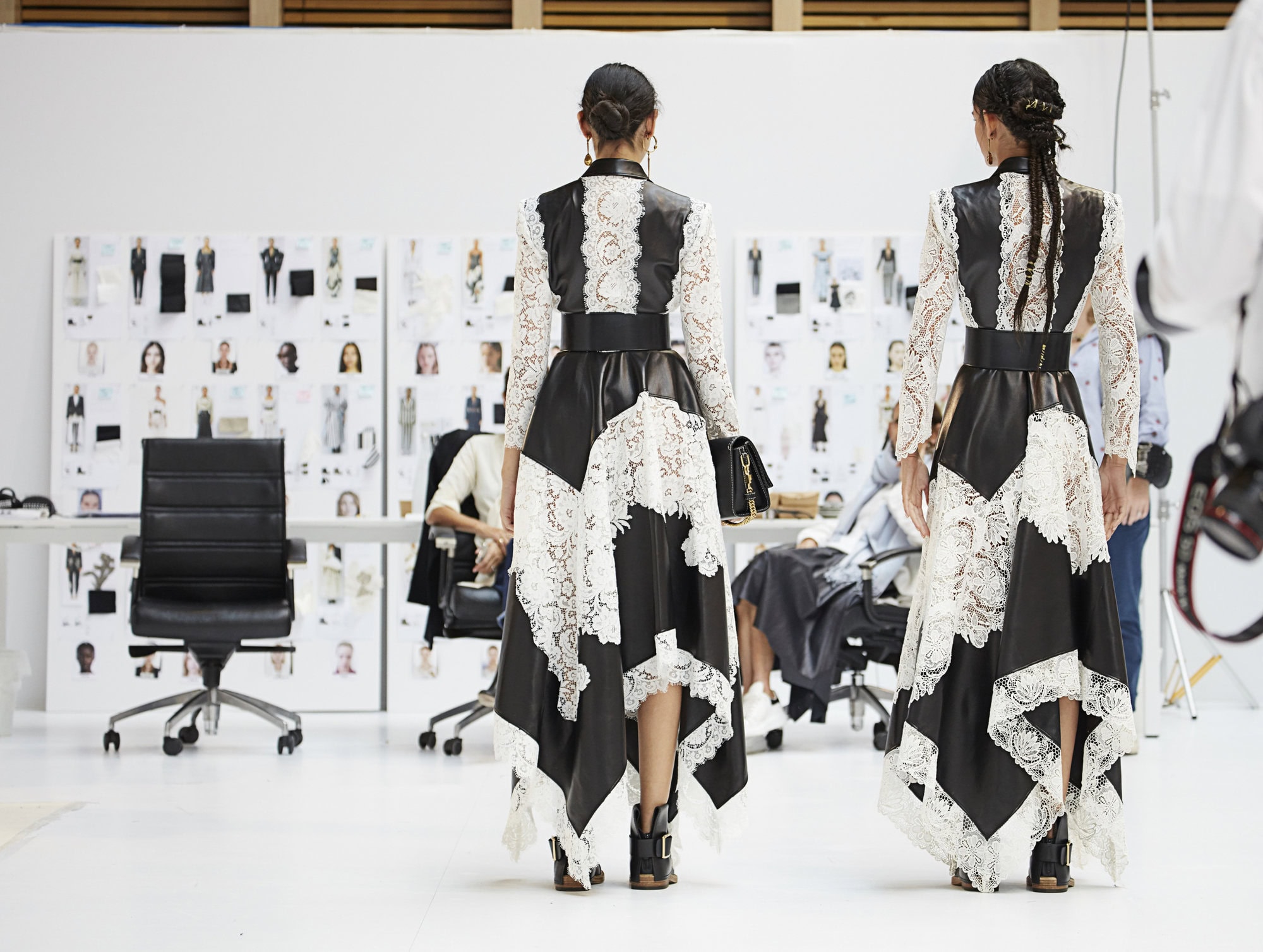 Photographers | Adama Jalloh, Don McCullin, Liam Leslie & Chloé Le Drezen
Models | Nour Rizk, Rebecca Leigh Longendyke, Sacha Quenby, He Cong, Nikki Mcguire, Fran Summers, & Kaia Gerber
---