Review of Loewe Pre-Spring 2024 Ad Campaign by Creative Director Jonathan Anderson with Photographer Juergen Teller with models Maggie Smith, Dakota Fanning, Greta Lee, Mike Faist, Josh O'Connor, Rachel Jones, Fei Fei Sun, Taeyong
Loewe rips up (literally) the fashion rulebook yet again with its new Pre-Spring 2024 campaign, photographed by frequent collaborator Juergen Teller with creative direction from Dovile Driziye.
In typical Loewe fashion, the campaign features a left-of-field cast of eclectic talents, including the legendary Maggie Smith, alongside next-generation creatives like actors Dakota Fanning and Greta Lee or K-Pop star Taeyong.
Teller brings his signature off-the-cuff naturalism to lensing these stars, capturing them in spontaneous tableaus before piles of thrift store furniture. One image that features Fei Fei Sun standing on the diving board of a scum-filled pool points to the season's transition from winter to spring, but for the most part the imagery has that high-low sense of coordinated chaos that we've come to know and love from Jonathan Anderson's Loewe campaigns. A torn-up collage treatment on many of the images further pushes that chic balance of banality and spontaneous cool.
Blurring the lines between fashion and anti-fashion, the campaign proves that Loewe can do pretty much anything and make it sophisticated and cool, transforming chaotic collage and set design randomness into an elevated statement on contemporary fashion.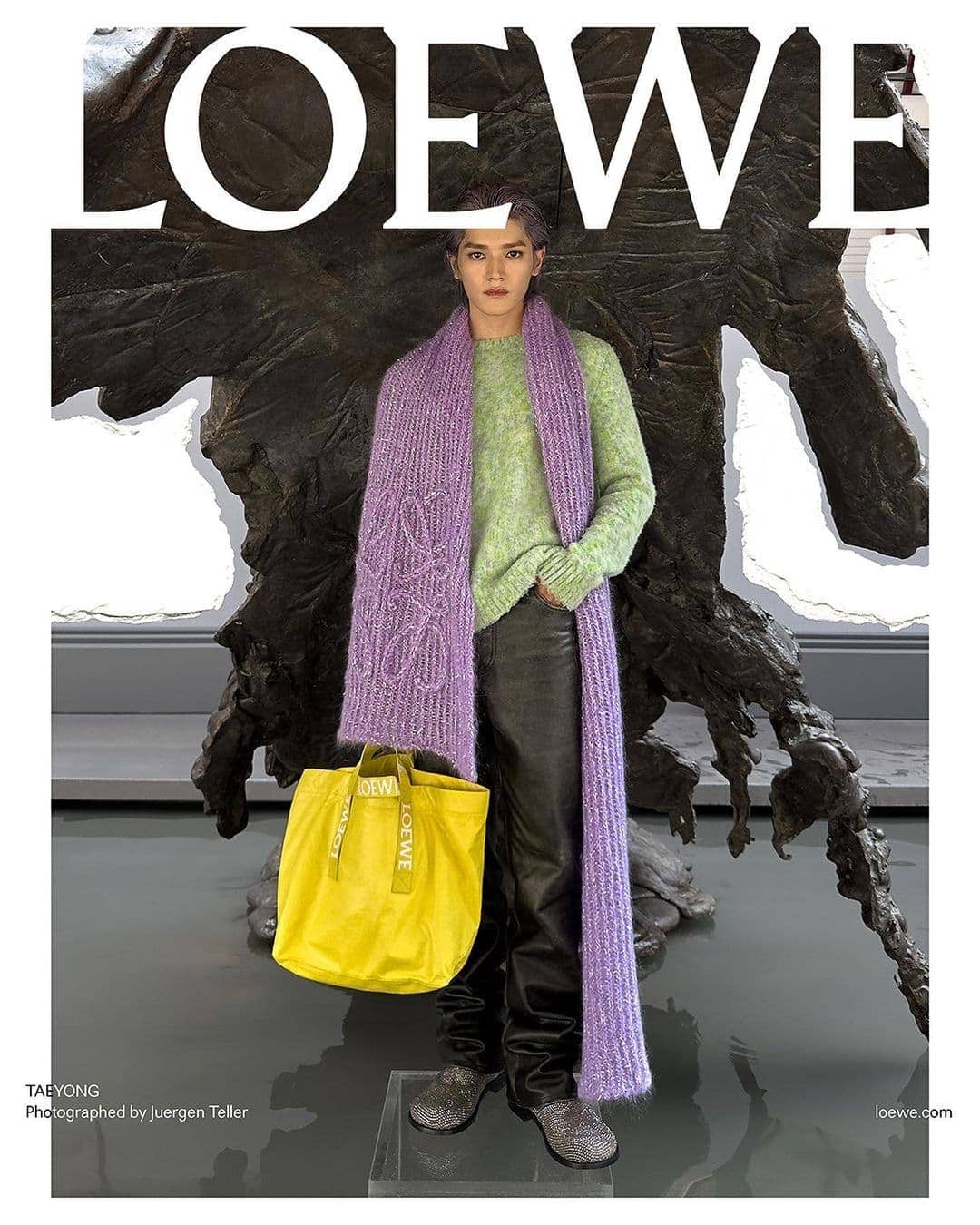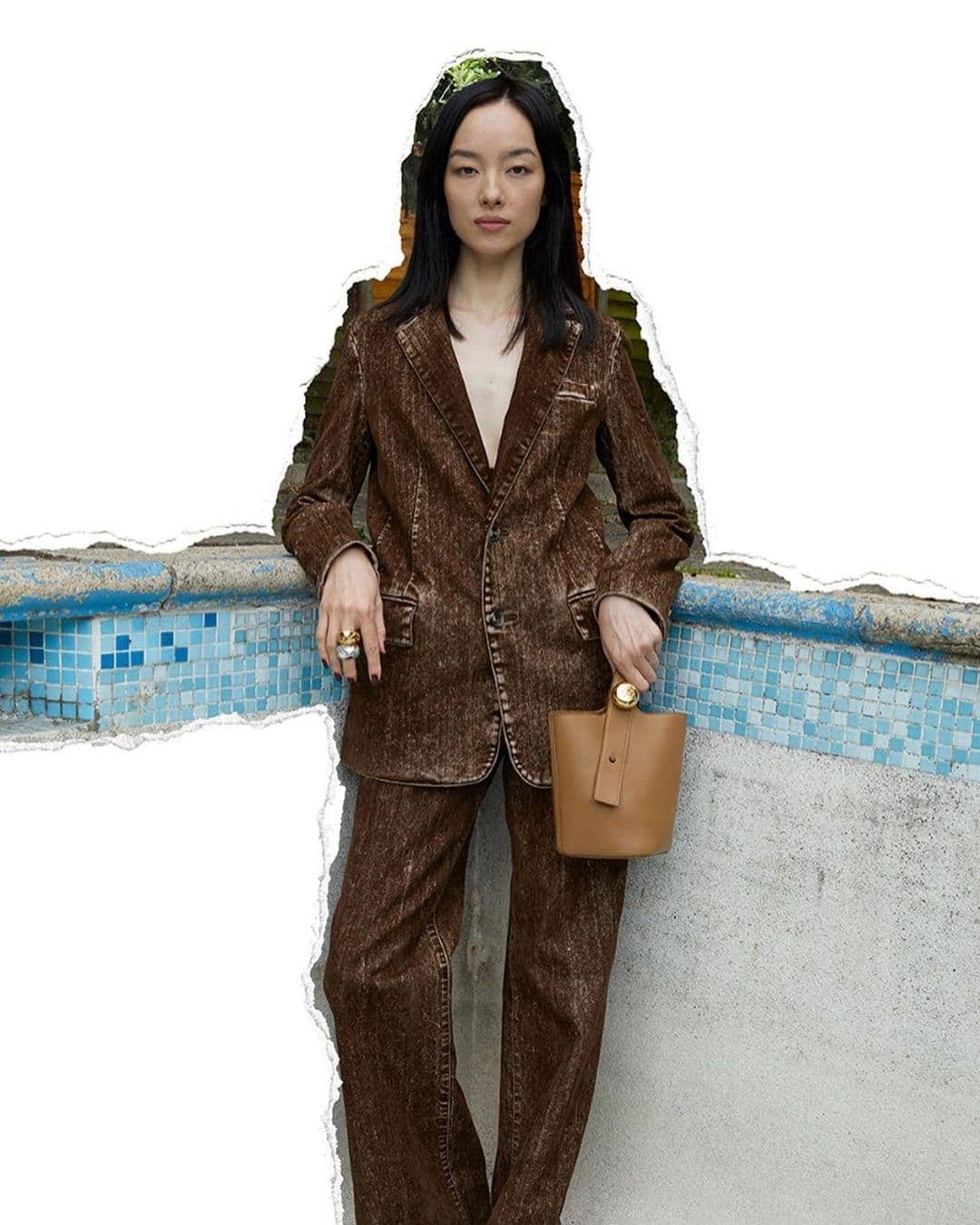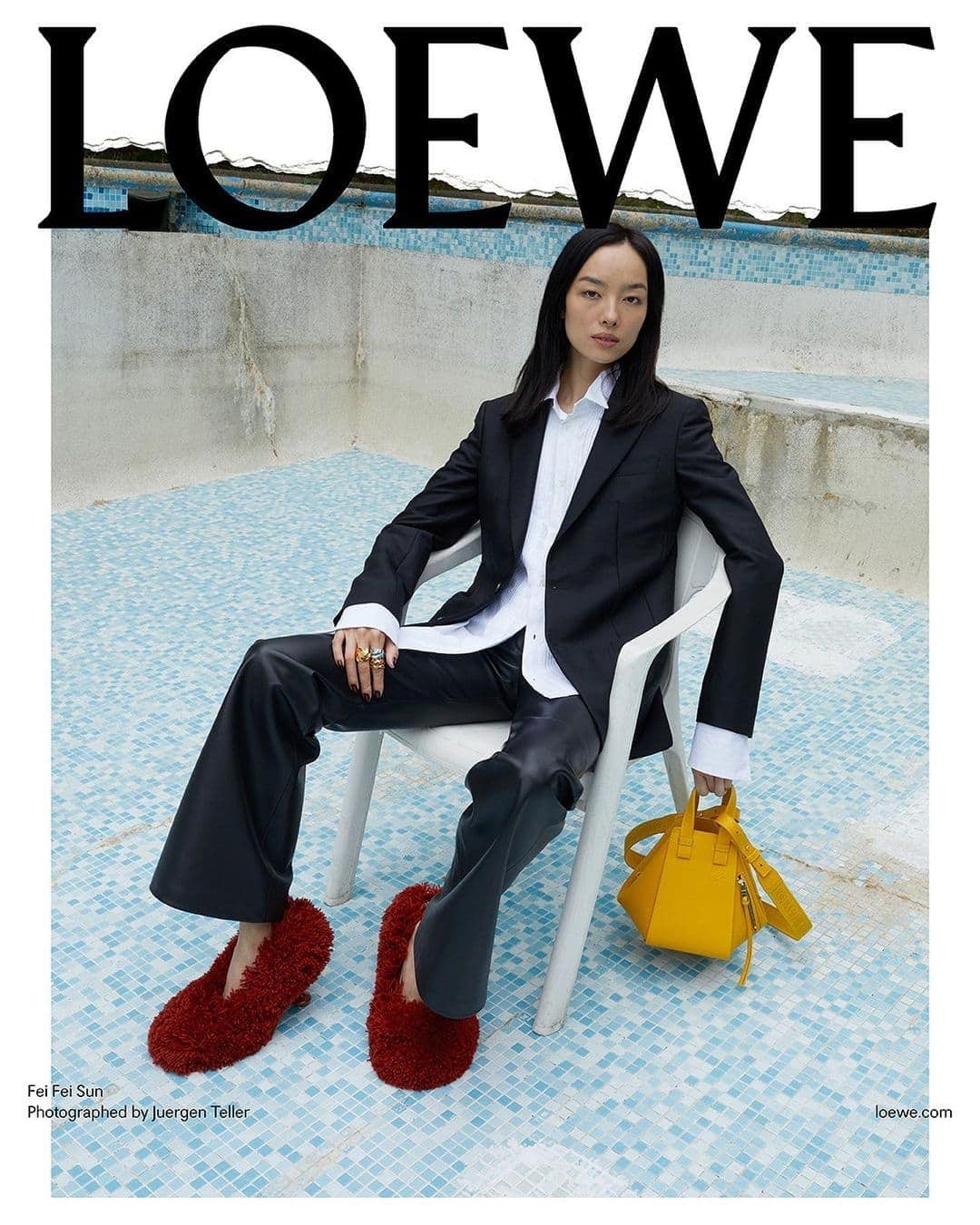 Loewe Creative Director | Jonathan Anderson
Photographer | Juergen Teller
Producer | Laura Holmes of Holmes Production
Models | Maggie Smith, Dakota Fanning, Greta Lee, Mike Faist, Josh O'Connor, Rachel Jones, Fei Fei Sun, Taeyong
Stylist | Benjamin Bruno
Casting Director | Ashley Brokaw
---