Review of Louis Vuitton Capucines 2021 Ad Campaign by Creative Director Nicolas Ghesquière & Photographer Steven Meisel with actor Léa Seydoux
Léa Seydoux strips down to the bare necessities in a new Spring 2021 campaign for Louis Vuitton. Photographer Steven Meisel captures the actor and brand ambassador with her iconic Capucines bag.
"The Capucines represents the essence of French savoir-faire. I'm very honoured to be the Capucines ambassador as it's a handbag I love and wear all the time"

— Léa Seydoux
In fact the bag is practically the only thing that Seydoux wears in the campaign: her bare skin is elegantly swathed in bedsheets, as if she has just awakened to the soft rays of the morning sun. Never far away, her Capucines bag appears alongside her in every shot – almost as if it is her lover of the night before, next to whom she is happily waking up.
It is easy to see how this simple visual concept could lapse into either the realm of the cheesy or the overtly sexualized. Luckily, Meisel knows exactly what he's doing, and the results feel sophisticated and seductive.

Without being objectifying, the imagery creates a very sensual impact: from the bedsheets, to the handbag, and yes, to Seydoux herself, everything calls out to be touched. Everything, even the lighting, attests to a well-constructed softness we can almost feel.
The imagery is impressively artful in the way it creates such a sensual impact by executing a simple idea perfectly. By showing us only what is simple and essential, but doing so with such a palpable sense of sight and touch, it feels like an ideal handbag campaign.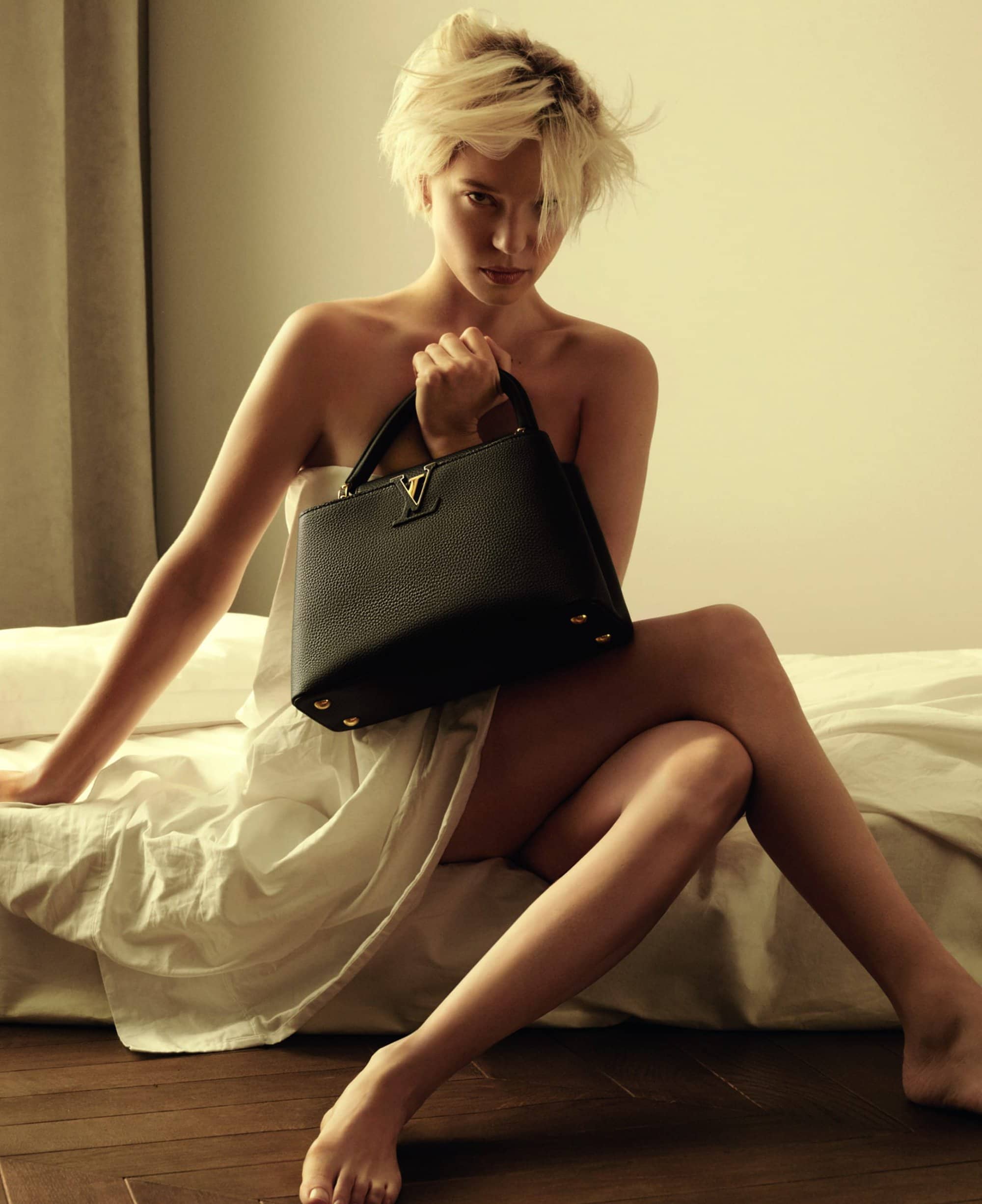 Louis Vuitton Creative Director | Nicolas Ghesquière
Art Direction | Nicolas Ghesquière
Photographer | Steven Meisel
Talent | Léa Seydoux
Stylist | Marie-Amélie Sauvé
Set Designer | Mary Howard

---