---
Review of Louis Vuitton Resort 2021 Ad Campaign by Craig McDean with Léa Seydoux
Louis Vuitton shows their hand with a playful Resort 2021 campaign starring Léa Seydoux. Craig McDean captures the muse in Nicolas Ghesquière's new 'Game On' collection, a bold and colorful capsule inspired by the art of playing cards.
For the collection, Ghesquière has reimagined the classic Louis Vuitton Monogram, weaving it with playing card suits in a joyous color scheme of bright blue, poppy red, black, and white. He extends this motif onto classic and brand new ready-to-wear pieces as well, mingling traditional LV blooms with hearts, spades, diamonds, and clubs.
McDean captures Seydoux in a world of illusion where these motifs take on larger-than-life dimensions. Sporting big smiles and awesome wind-swept hair, as if she has been constantly on the move – a suggestion of the house's famous Art of Travel – she dazzles us with slight of hand and joie de vivre.
The campaign feels deft and precise. McDean's imagery perfectly captures and expands upon the aesthetic of Ghesquière's designs, and the endlessly talented Seydoux feels like the perfect star to embody their playful-yet-elegant spirit. Louis Vuitton knows how to play their cards just right.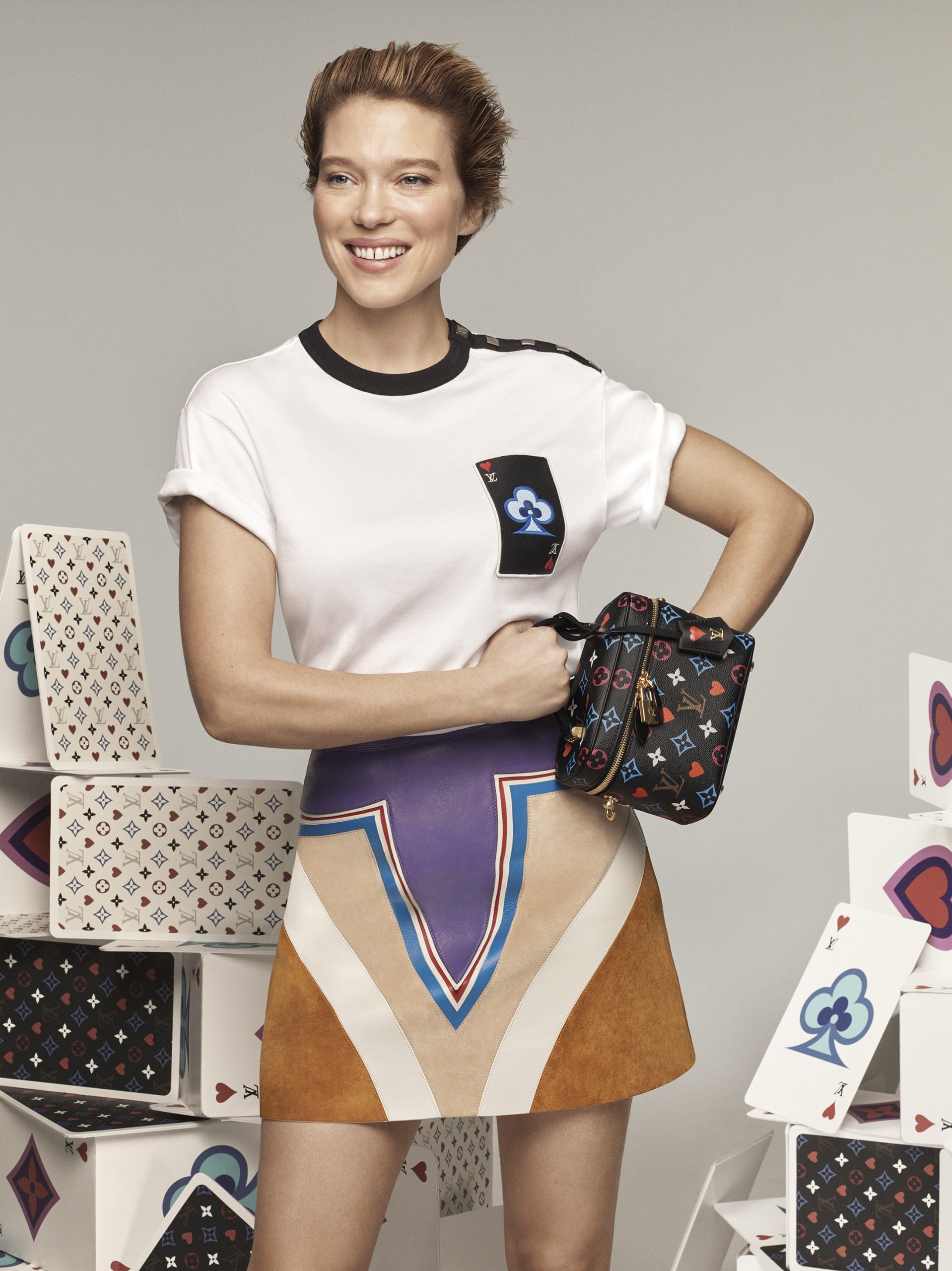 Louis Vuitton Women's Artistic Director | Nicolas Ghesquière
Photographer | Craig McDean
Talent | Léa Seydoux
---