Review of Louis Vuitton Bravery High Jewelry Collection 2021 Ad Campaign by Photographer Steven Meisel with actor Alicia Vikander
Alicia Vikander embodies the spirit of adventure in a new high jewelry campaign for Louis Vuitton. The epic campaign features photography by Steven Meisel.
Aptly timed for the 200th anniversary of his birth, the Bravery jewelry collection celebrates the life of the house's legendary founder. At the ripe age of 13, Vuitton famously traveled on foot from his hometown of Anchay to Paris, where he became the apprentice of a trunk maker. The pieces of the collection symbolically chart this journey, extending the house's history up through the present day.
The campaign film symbolically channels this spirit of adventure and bravery. Vikander begins her journey in a deep forest, emblematic of the French countryside. Set to the swelling synths of M83's track "Outro," she makes a series of encounters that will ultimately lead her to the glittering lights of Paris. The film ends with a sweeping view of the city as she overlooks it from a rooftop as the sun rises. The pieces of jewelry she wears subtly change over the course of the film, symbolizing the progress of each chapter.
With an uplifting symbolic language, the film elegantly embodies the spirit of history and progress that is celebrated in the collection. It also makes smart use of visual cues, like comets, stars, and the rising sun, to suggest the dazzling physical presence of the pieces.
These conceptual and visual elements smartly interweave, making for a campaign that is at once abstract and immediate, nostalgic and forward-looking – a fitting manifesto for the house of Louis Vuitton.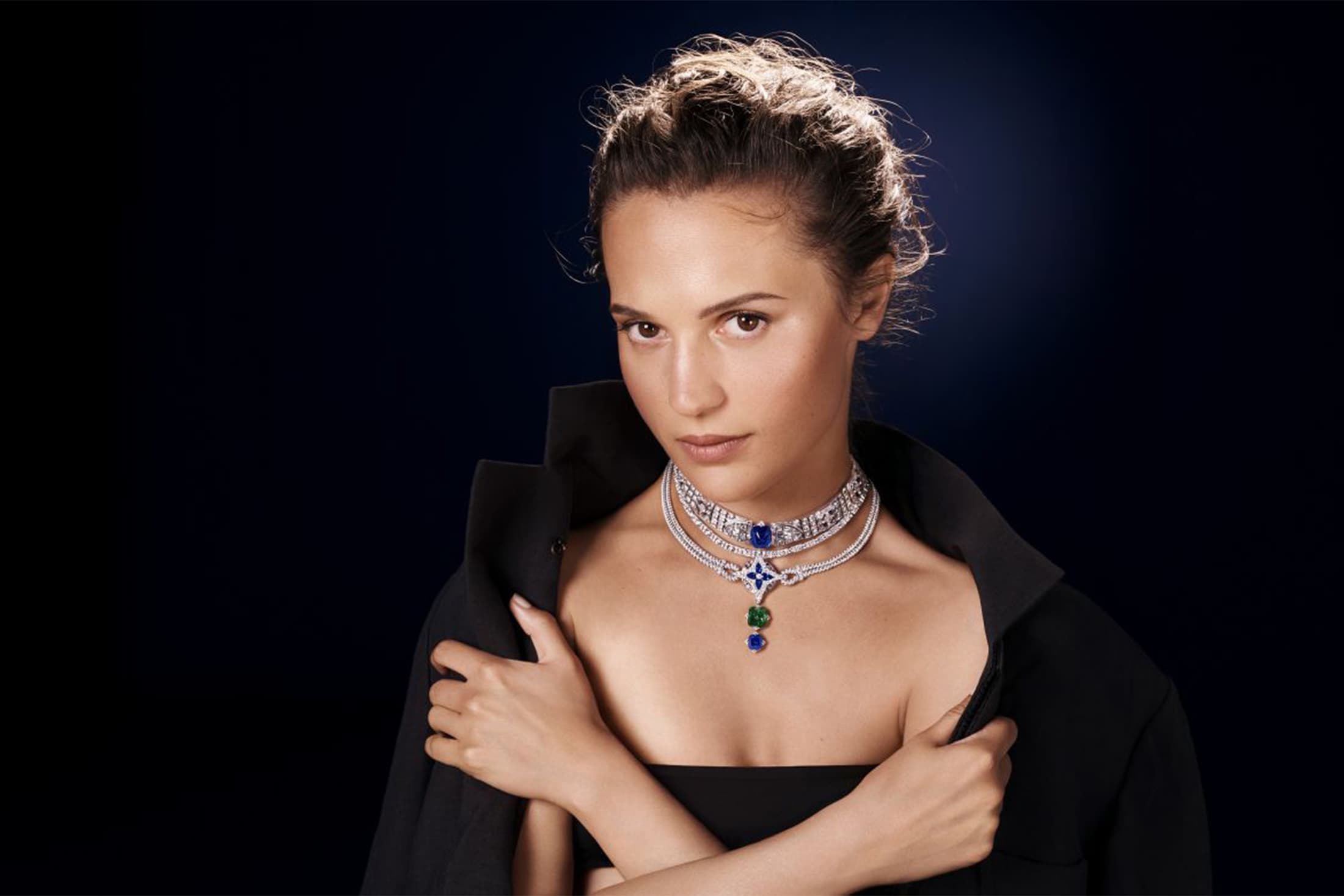 Louis Vuitton Creative Director | Nicolas Ghesquière
Louis Vuitton Artistic Director of Watches and Jewelry | Francesca Amfitheatrof
Photographer | Steven Meisel
Stylist | Carine Roitfeld
Talent | Alicia Vikander
---