Review of Louis Vuitton Resort 2022 Ad Campaign by Photographer Carlijn Jacobs and Filmmaker Mees Peijnenburg with Models Akon Changkou, Chu Wong, Denise Ascuet, Evie Saunders, Fleur Breijer, Grace Valentine, and Ida Heiner
Louis Vuitton has its head – and everything else – in the clouds with a new Resort 2022 campaign, created by photographer Carlijn Jacobs and filmmaker Mees Peijnenburg.
The campaign's brilliantly constructed set creates a sense of infinity and freedom that permeates the imagery. With a background of blue sky and clouds, and a mirrored floor and walls, the space creates an endless sky, among which the models confidently float. Hanging swings further develop the feeling of being untethered among the clouds.
Both the film and the photographs create a strong sense of visual rhythm among this space. Dynamic cinematography swirlingly captures the campaign's heroines as they stride through the space or lounge reflectively on its mirrored surface. Drawing on the cohesive yet variegated styling, Jacobs' photographs create a harmonic sense of flow through rhythmic combinations of pattern and color.
One of Nicolas Ghesquière's most vital design gifts is to combine various historical elements with a progressively contemporary vision, freeing these elements from their historical context while still drawing on its historically grounded visual impact, and thus transcending history. This campaign takes a simple visual idea and excellently executes it to powerfully communicate this imaginative power of transcendence.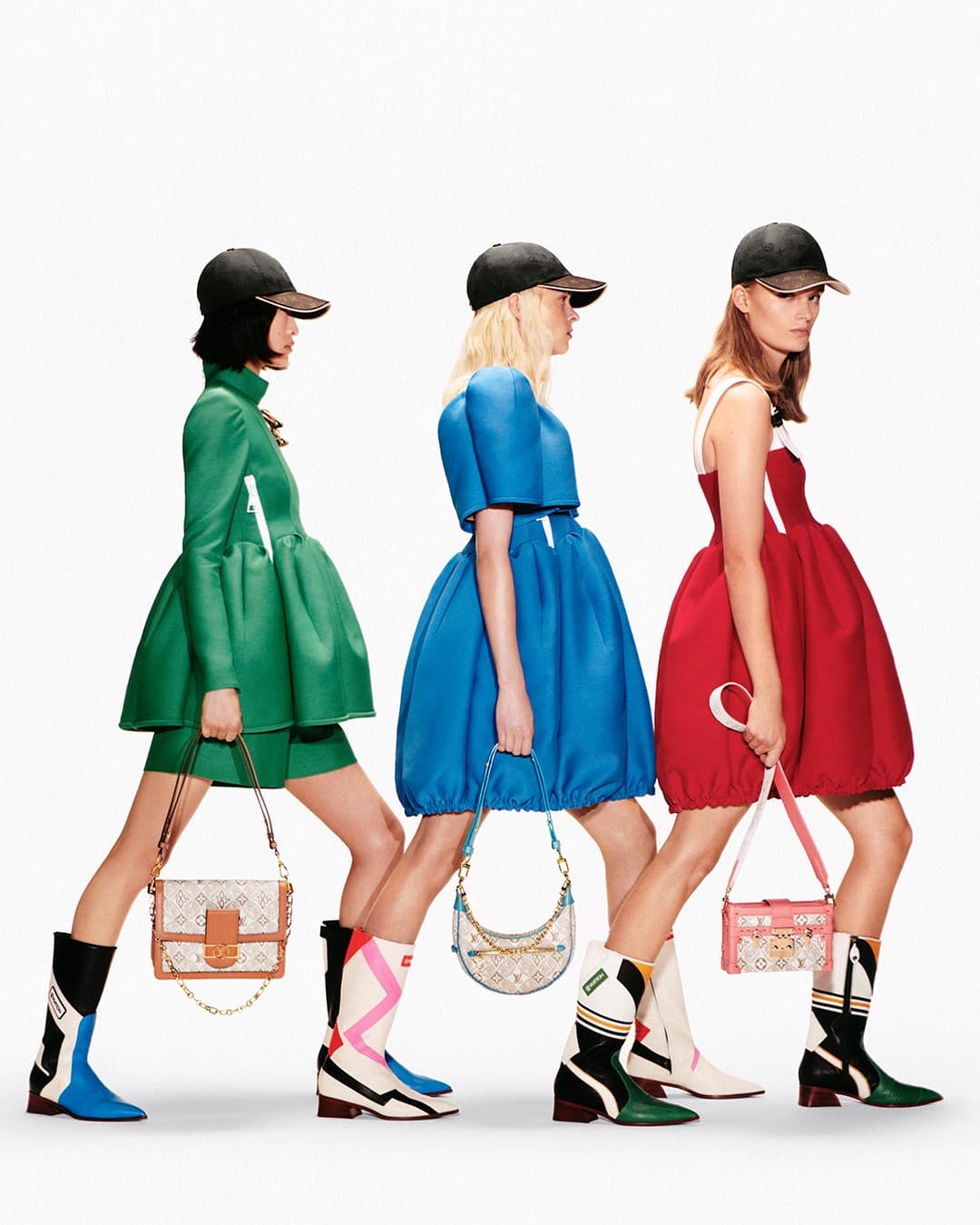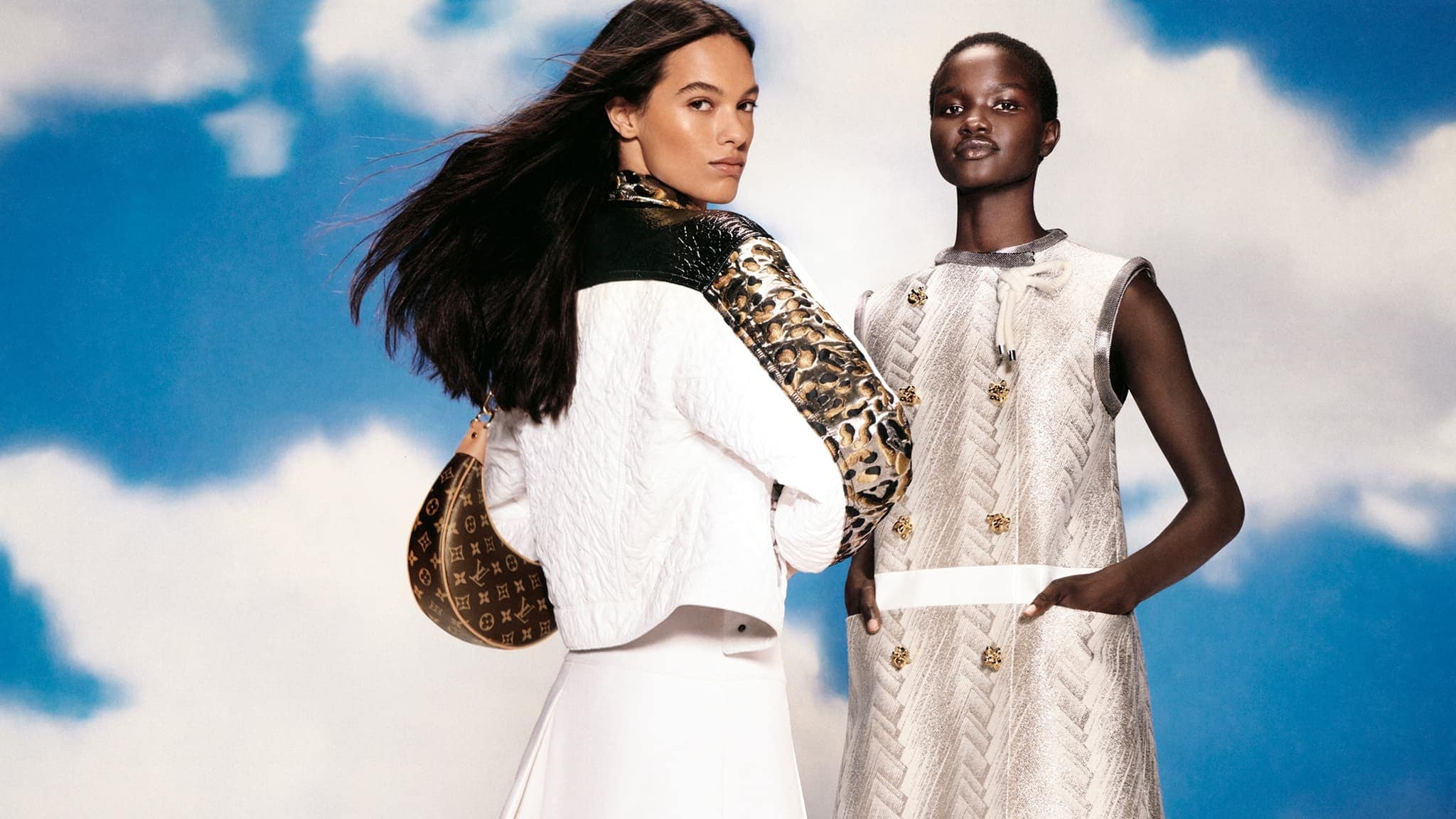 Louis Vuitton Womenswear Creative Director | Nicolas Ghesquière
Photographer | Carlijn Jacobs
Film | Mees Peijnenburg
Models | Akon Changkou, Chu Wong, Denise Ascuet, Evie Saunders, Fleur Breijer, Grace Valentine, and Ida Heiner
Stylist | Marie-Amélie Sauvé
---