Review of Marc Jacobs 'J Marc bag' Spring 2022 Ad Campaign by Photographer Harley Weir with Talent Winona Ryder
The legendary Winona Ryder returns to her iconic role as Marc Jacobs' leading lady with a new Summer 2022 campaign for the designer's new J Marc bag.
A rare sight in fashion editorials, the iconic actor first (and last) appeared in a Marc Jacobs campaign when she was captured by still-iconic fashion photographer Juergen Teller for the designer's Spring 2003 campaign. But in a way her high-profile relationship with the brand goes back further; a few Marc Jacobs pieces were among her haul at the center of her much-gossiped-about shoplifting spree a year earlier – to the trial for which she wore Marc Jacobs – thus making casting her in that campaign soon after a brilliantly cheeky and subversive move.
The new campaign, which features photography by Harley Weir and styling by Emma Wyman, sees the star lean into the goth-glam look that characterized many of her early roles in the 90's
(think Edward Scissorhands, Heathers, and Beetlejuice), including a few lacy or tulle-trimmed skirts and gowns unearthed from the designer's archives.
The casting choice shows some seriously smart thinking on how to leverage the brand's legacy to create impactful communication. Ryder is a beloved talent, and the campaign celebrates both her own legacy as an artist and her past role as the brand's iconic muse.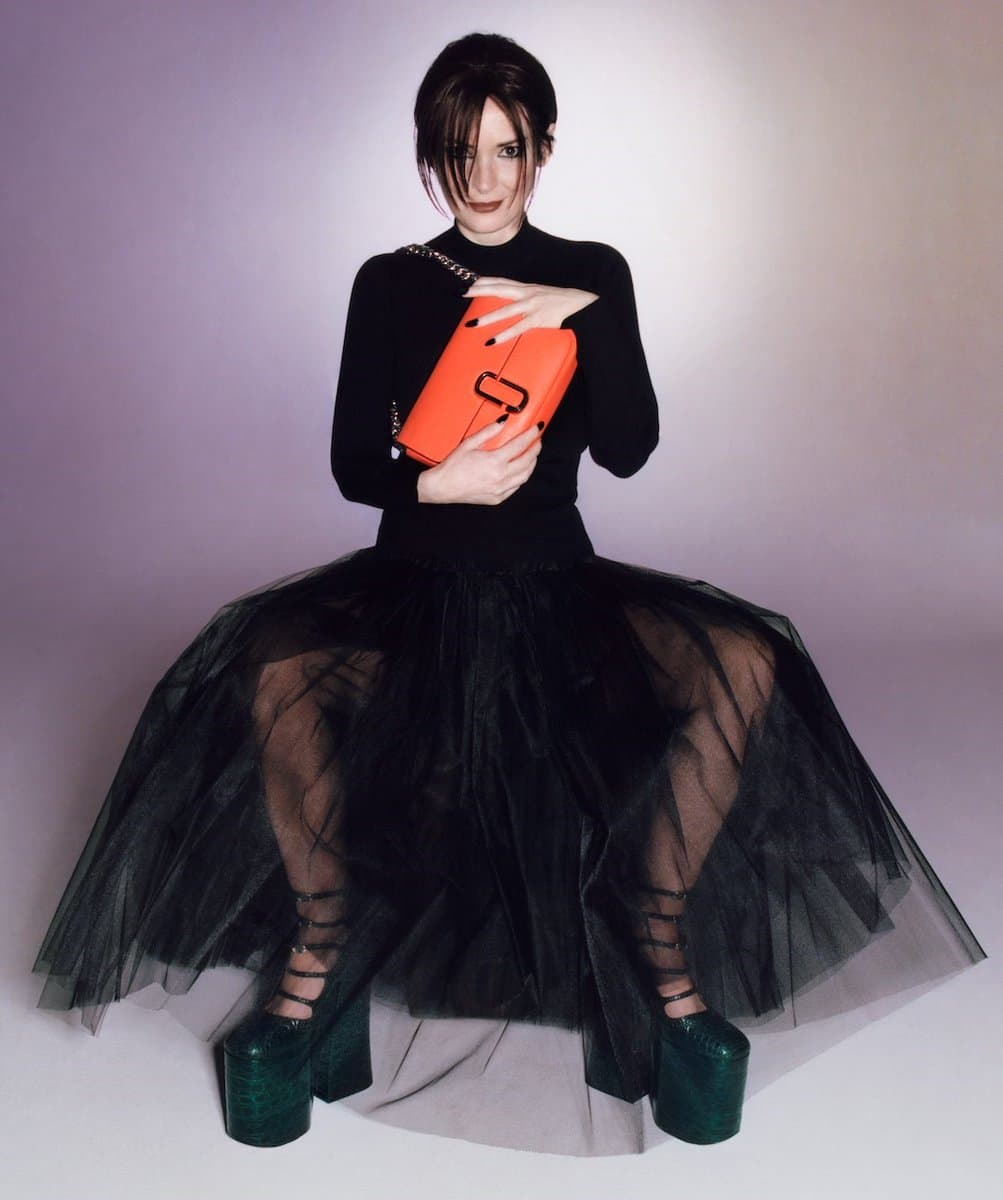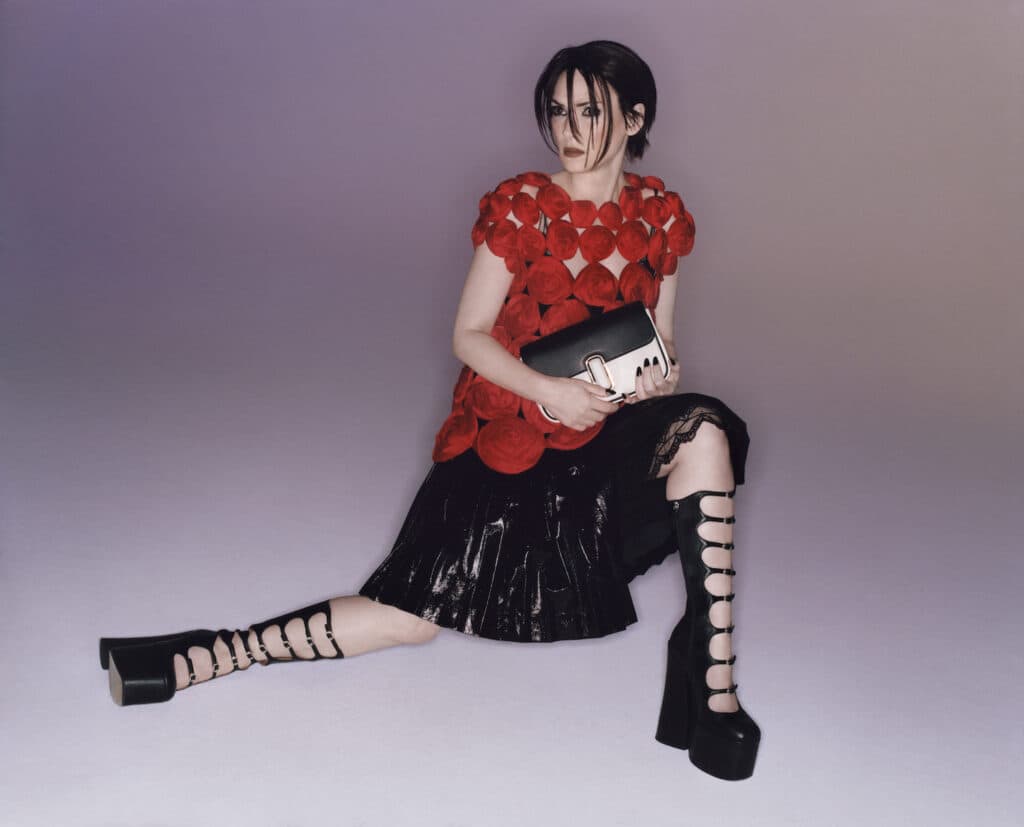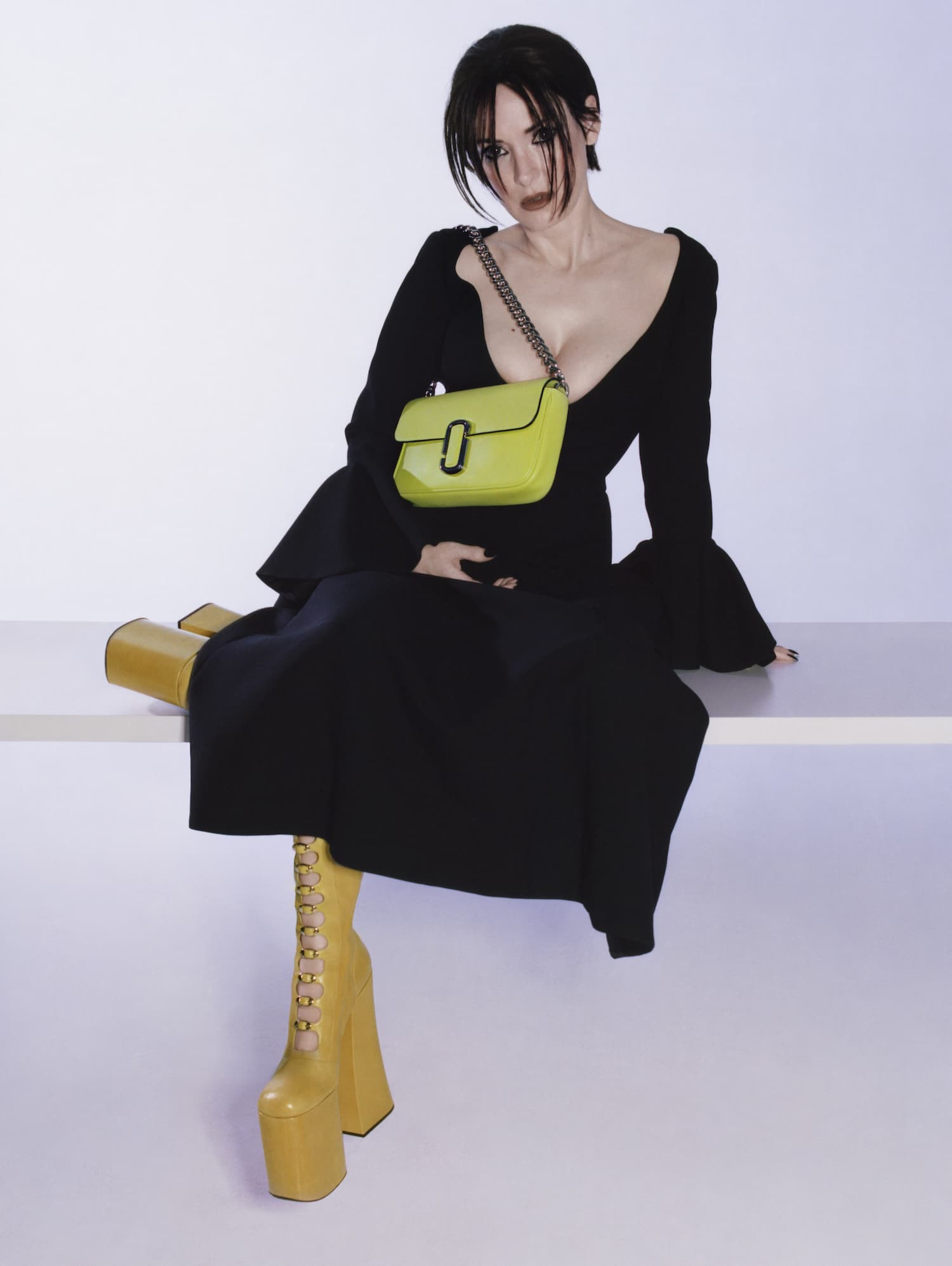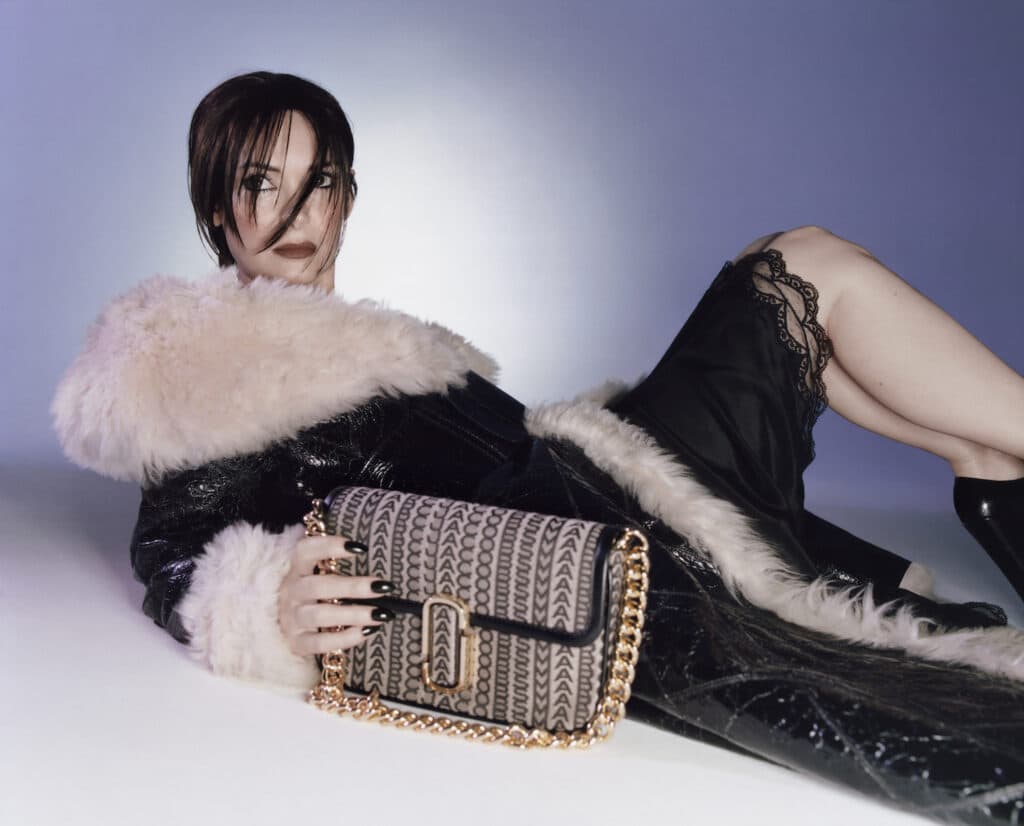 Marc Jacobs Creative Director | Marc Jacobs
Photographer | Harley Weir
Talent | Winona Ryder
Stylist | Emma Wyman
Director of Photography | Frank Mobilio
Casting Director | Anita Bitton
Location | Los Angeles, California, United States

---