---
Stunning Imagery Exclusively Showcasing 33 Female Photographers, Curated by Maria Grazia Chiuri
Maria Grazia Chiuri continues to expand upon the female narrative in her new book titled "Her Dior: Maria Grazia Chiuri's New Voice," which explores the power and acuity of the female gaze. It's an anthology of dazzling images and an ode to self-affirmation and to the beauty of cultures and couture.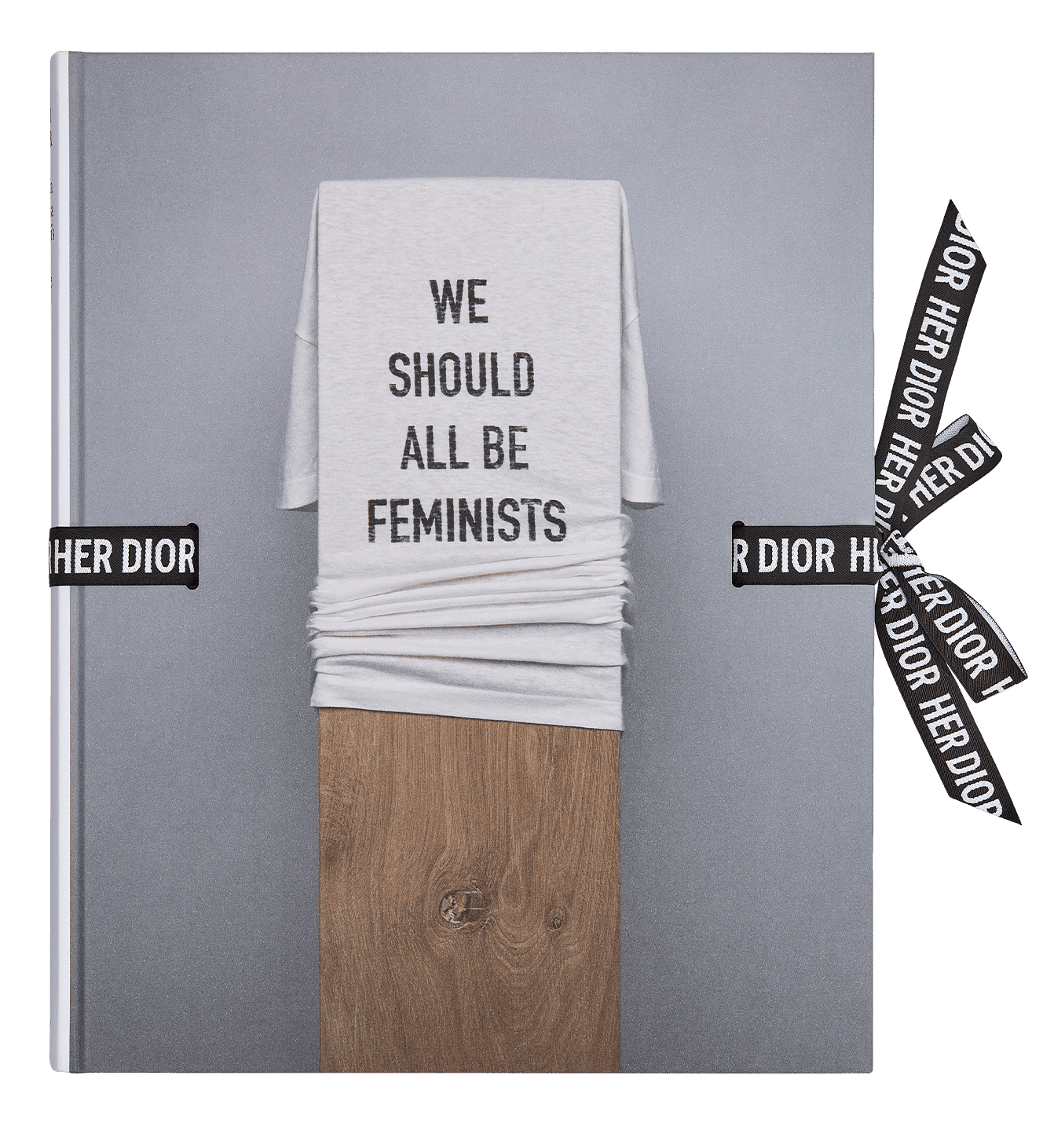 The cover, shot by Brigitte Niedermair, features the iconic "We Should All Be Feminists" t-shirt Maria Grazia Chiuri designed for her very first Dior show. "When I did the t-shirt, it was not only about my new role at Christian Dior, it was more personal. I saw my journey and how it is still very difficult for everyone to have an equal opportunity, and how we now have to work to give all the same opportunity."
'Her Dior' celebrates thirty-three women photographers, including Janette Beckman, Cass Bird, Maya Goded, Nan Golden, Julia Hetta, Lean Lui, Sarah Moon, Brigitte Niedermair, and Bettina Rheims. In images combining portraiture and captivating decors, abstraction and chiaroscuro, the book is a culmination of Chiuri's commitment to working with female photographers in her time at Christian Dior. Through this committed passion, she renews her ardent support for those female artists who make our perceptions evolve, using their talent to capture the stylistic essence of the House and create fascinating compositions, each one a singular reflection of an interpretation of the feminine, plural.
Chiuri writes in the preface, "Seeking a dialogue from the outset with these women artists, writers and activists, they themselves at times distant from me and from fashion, was part and parcel of my focus on the reasons and the situations that I believed were urgent, and that I wanted to put at the heart of my creative process."
Published by Rizzoli New York, ($95), the book will be unveiled on March 8th, International Women's Day, as a striking homage to the diversity of beauty and is available at Dior's website.
---