Review of MCM "It's me, I'm the gift." Holiday 2023 Ad Campaign by Agency Baron & Baron with Photographer Sarah Blais with Art Director Susie Kim with Models Michelle Laff and Zhuo Chen
MCM supersizes the art of wrapping presents with its Holiday 2023 campaign. The campaign features creative direction from Fabien Baron and photography by Sarah Blais.
Adorned in oversized bows and swathes of gift wrap, the models stand playful within the simple photographic compositions as if to say: "I am the present" – but that doesn't stop them from stylishly toting some giftable MCM accessories as well.
While the oversized bows and wrapping paper look cute and are a strong foundation, it would have been nice to see a little more imagination and effort when it came to the visual execution – especially when we are very familiar with the excellence that Fabien Baron is capable of. As a lookbook, the images are strong enough on their own and work as a showcase for the season's most giftable pieces, but we are so flooded with advertising imagery during the holiday season that brands need to do a lot to stand out from the crowd. Without a sense of narrative or an interesting twist on the emotional spectrum of the holidays to draw us in, this campaign – though cleverly conceived – ends up feeling a bit forgettable.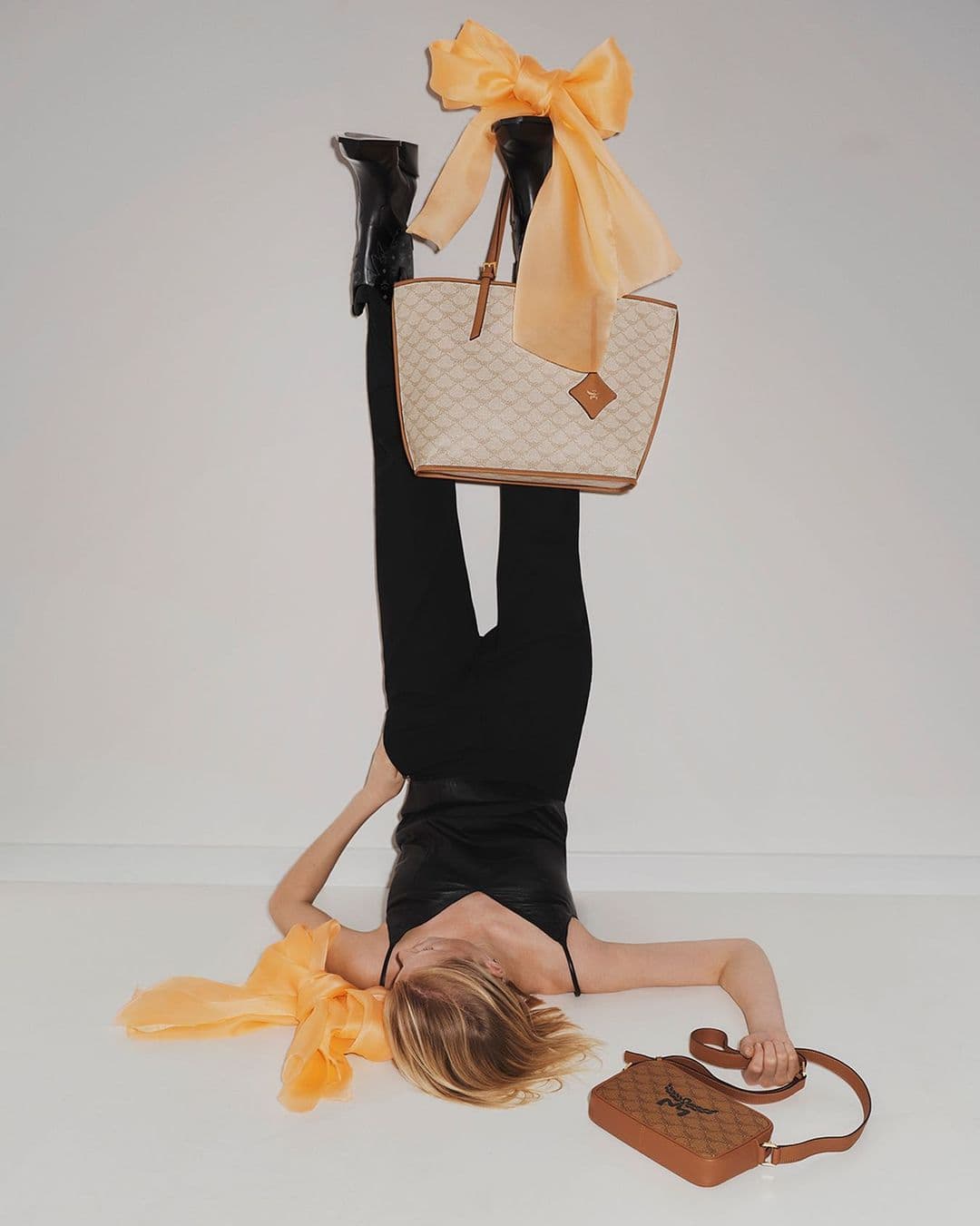 Agency | Baron & Baron
Photographer | Sarah Blais
Art Director | Susie Kim
Models | Michelle Laff and Zhuo Chen
Stylist | Monika Tatalovic
Hair | Karim Belghiran
Makeup | Karin Westerlund
Set Designer | Eleonora Succi
Production | North Six
---