Amiri announced a multi-layered launch of its Autumn-Winter 2022 collection, meticulously documenting the creative process through a behind-the-scenes documentary and extensive monograph, Amiri Wes Lang, published with Rizzoli.
Autumn-Winter 2022 was guided by a unique dialogue between Mike Amiri, creative director and CEO, and contemporary US artist Wes Lang. Rooted in the culture of Los Angeles – the city both Mike and Wes call home – the collection blurred boundaries between fashion atelier and artist studio, woven through a shared vision of distorted Americana.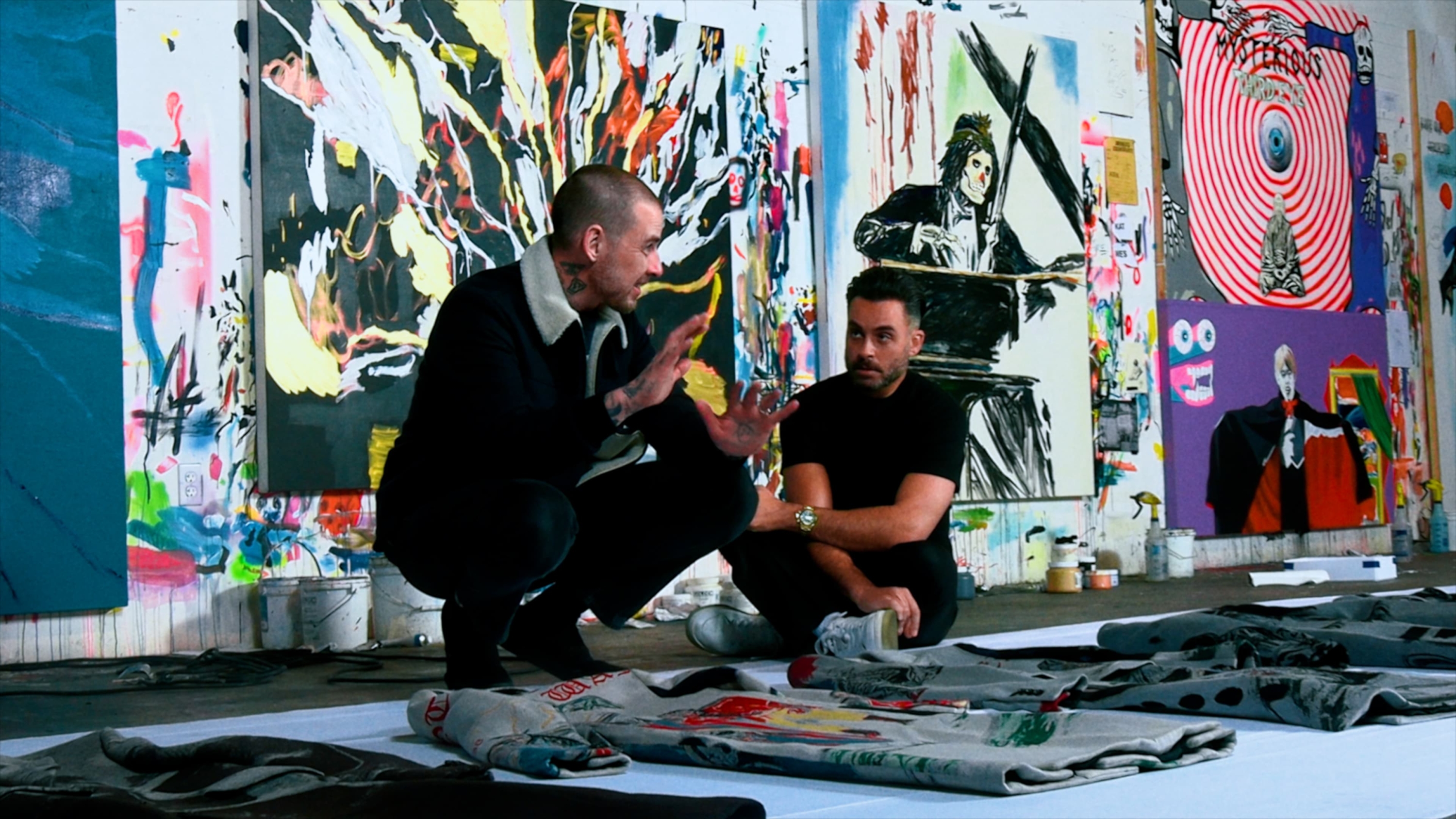 Inspired by watching Lang in his studio – the live connection between the gesture, the mark and the image; accumulating lines and matter, layering, re-approaching – each garment is treated as a mixed-media canvas. Lang's synonymous Grim Reapers, folk totems and scattered text elements are brought to life as abstract intarsia knitwear, hand embroidery and impasto brushstrokes that animate surfaces. Multi-dimensional, layers of paint are literally applied to fabric and yarn is left uncut and loose, reminiscent of paint dripping across the canvas.
In anticipation for the Autumn-Winter 2022 global launch, Amiri releases an exclusive, behind-the- scenes documentary, inviting audiences directly into the artistic journey behind the collection. Divided into chapters and animated by Lang's artwork, the film follows Mike and Wes as they exchange ideas and techniques between studios – concepts evolving with each paint stroke – before taking us backstage at the Autumn-Winter 2022 show: Amiri's first runway show in their home city of Los Angeles.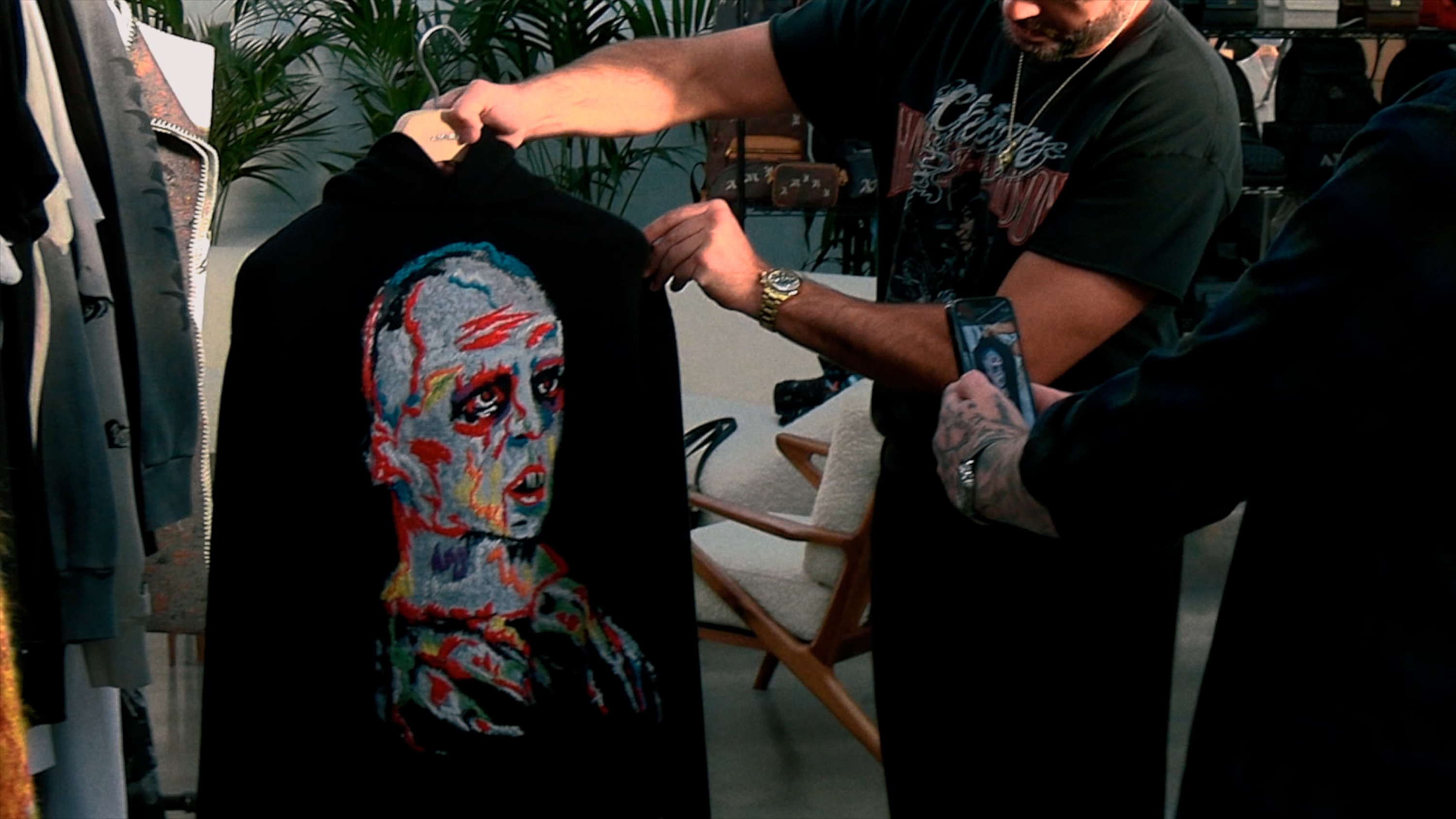 A very special Rizzoli-published book titled, Amiri Wes Lang, further expands the Autumn-Winter 2022 story, documenting the collection's evolution. Through curated text and photographs, readers are taken on a visual journey through Amiri's atelier and Lang's studio as the collection takes shape, from the design of key silhouettes to the hand-painting of original works onto individual garments and finally to the runway show, cinematically illuminated with Lang's artwork.
Together, the Autumn-Winter 2022 release acts as an intimate record of a truly unique crossover moment in fashion and art culture.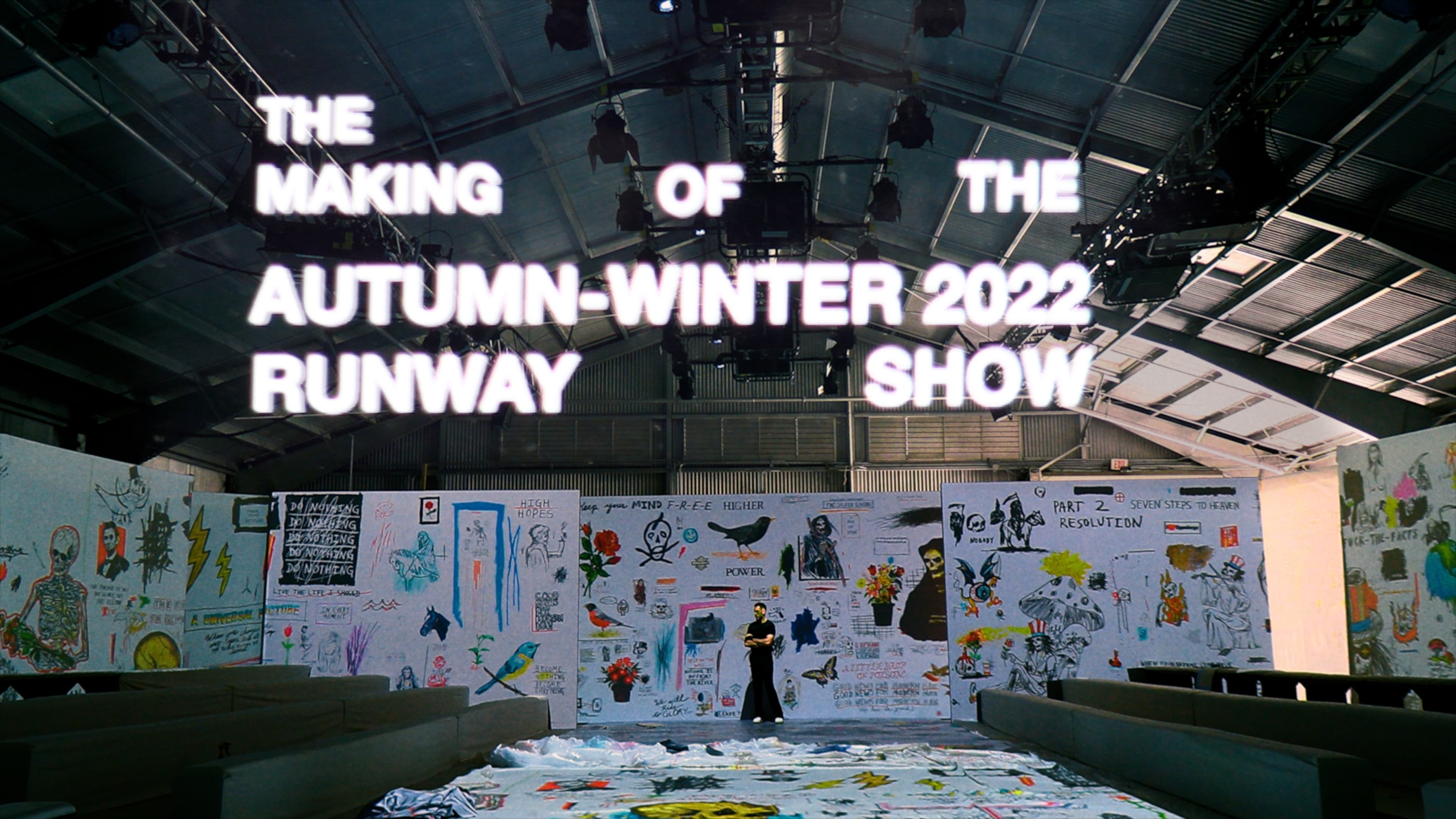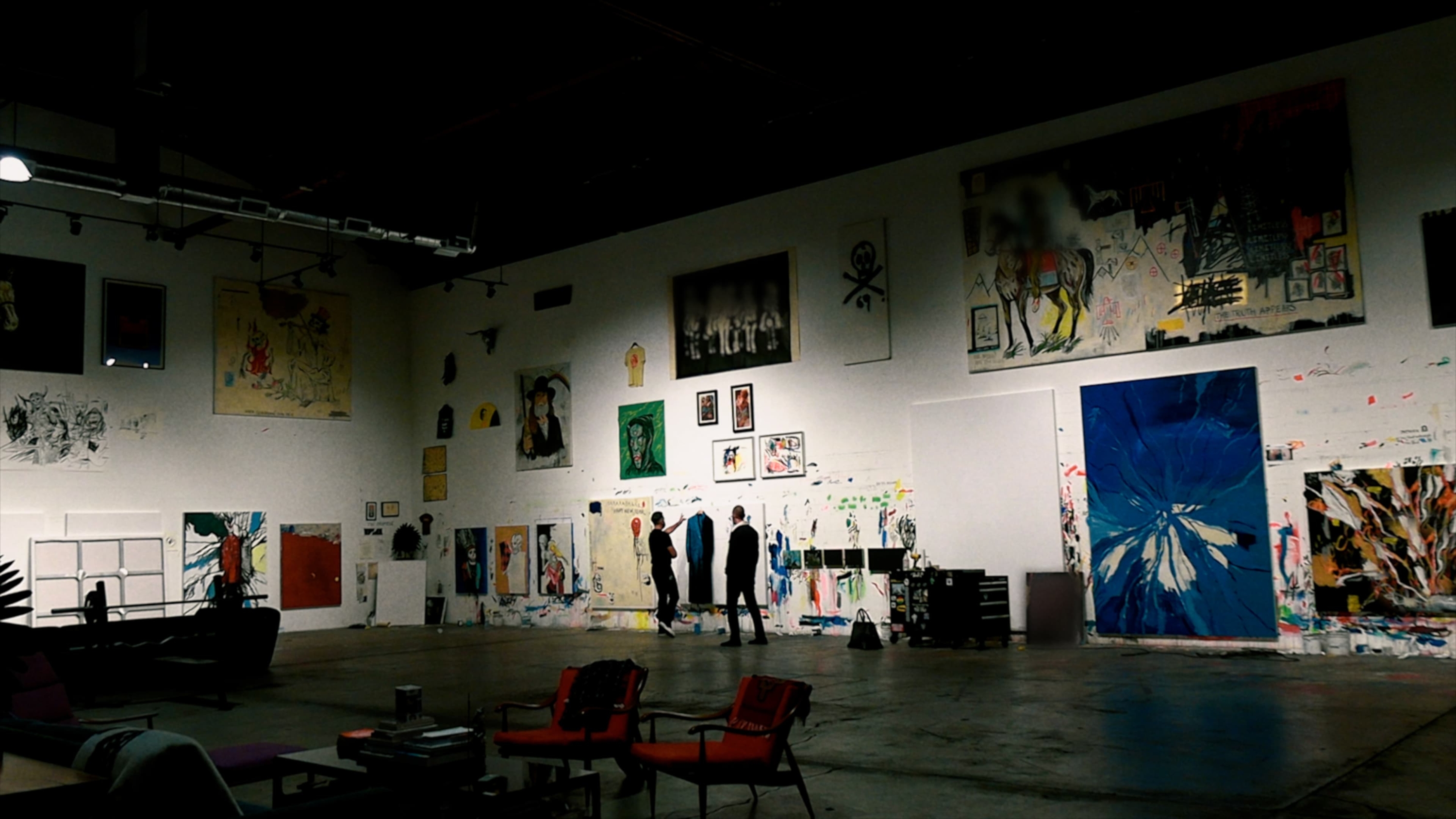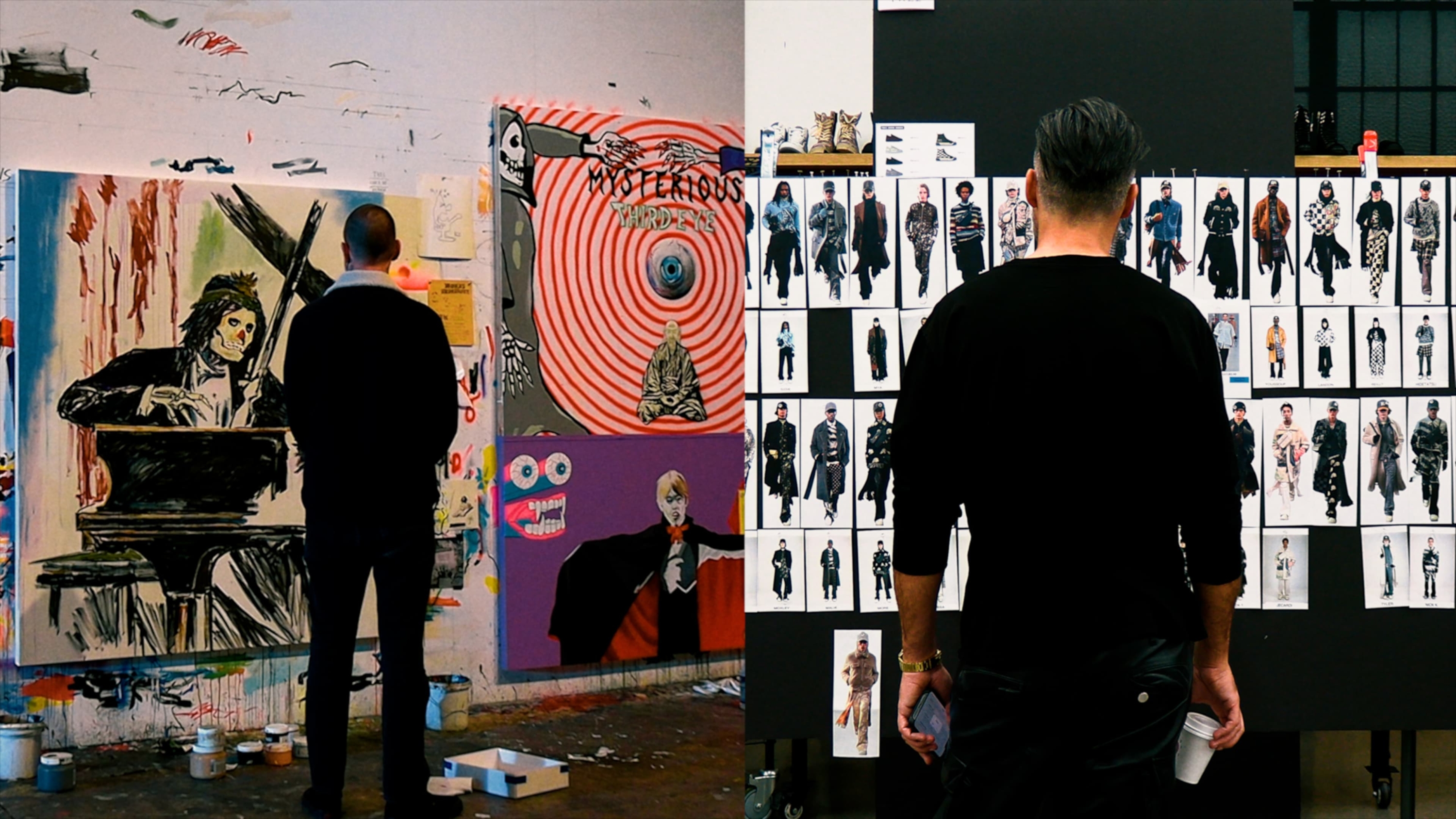 ---